How to Create a Nighttime Routine That Actually Works
Awakening in the dark of the night, my husband flipped from his back toward me. One eye opened as he peered at me. Biting my lip, I hunched further into the covers to hide the glow of my phone screen.
"Why are you still awake?" he asked, tone rusty with disuse.
"It's the only time I have to myself!" I defended in a furious whisper. "No one's talking to me or touching me. I'll go to bed soon."
Sighing, he flipped away and fell back asleep.
While my husband has always been an early-to-bed, early-to-rise person, I've struggled through the years to come up with a reliable nighttime routine that would allow me to get the rest I need. Part of that was based on my kids' sleeping habits, but part of it was me simply needing more time to myself. The only time of day I could spend time reading a book seemed to be late at night while everyone else slumbered.
But more recently, I've gotten a lot more serious about a consistent bedtime routine that helps me get real, restful sleep.
Here's a few things that have helped me cultivate better sleep:
Ditch the guilt. Did you know researchers have actually identified a specific genetic variant that determines whether someone is a night owl, an early bird, or somewhere in between? The variation can influence a person's tendency to rise or fall asleep by as much as 60 minutes. As a night owl, that knowledge was freeing for me—I no longer felt bad about not naturally waking early. However, that natural inclination doesn't mean that I can't get up early, it simply means I don't need to feel guilty for my natural late-night tendencies.
Set yourself up for sleep success in the hours that lead up to bedtime. Because I've been trying to work toward an earlier bedtime, I'm intentional in the evening. My daughters are 10, 8, and 5, so these strategies don't always work—and that's ok. But I've found that if I'm consistent, it's more likely to pay off in the long run.
Limit coffee consumption. I've been drinking coffee for almost twenty years, but limit my consumption later in the day. Caffeine stays in your system for up to six hours, so late-afternoon cups of coffee can interfere with falling asleep at night.
Don't forget to drink water. Dehydration can increase feelings of sluggishness and impair mental focus. I use the Waterlogged app to help me stay on track.
Get enough light during the day. Natural sunlight or bright light helps keep your circadian rhythm regulated and improves sleep quality. In one study, it reduced the time it took to fall asleep by 83 percent (link).
Speaking of light, don't forget to limit blue-light exposure. Wearing glasses that block blue light, downloading apps that block the light on laptops, etc., or turning off the TV two hours before heading to bed can all help cut down on blue-light exposure. If you still want to watch TV, try doing it at a different time of day—for instance, I often watch my favorite shows while I'm folding laundry or exercising (bonus: I actually don't mind those otherwise not-as-fun tasks).
Take a hot bath or shower. Both options have been shown in studies to improve sleep quality and lessen the time it takes to fall asleep, although even a hot foot bath has similar benefits. (link)
Decide when your workday ends. This includes not just work from outside the home (i.e. returning emails, etc.) but chores within the home. I've often been guilty of doing unfinished chores at 9 p.m. or later because my kids were in bed and I finally had time to get to them. Now, I try to finish any lingering chores by 7 p.m. so I can truly relax once the kids are in bed.
As you adjust your routine to going to bed earlier, reward yourself in the morning. Listen to a podcast or God's word while you get ready for the day. Read a novel or watch a favorite show as you eat your breakfast.
And if you feel guilty about getting more sleep instead of getting things done, remember this: God is in control, not you. When we run ourselves ragged and burn the candle at both ends, instead of resting when we are called to rest, we display that we don't really trust God to provide for us, that we must do everything ourselves. This is an easy lie to believe in today's culture, but it's simply not true! "In peace I will both lie down and sleep; for you alone, O Lord, make me dwell in safety." – Psalm 4:8
What strategies help you get a good night's sleep? I'd love to hear!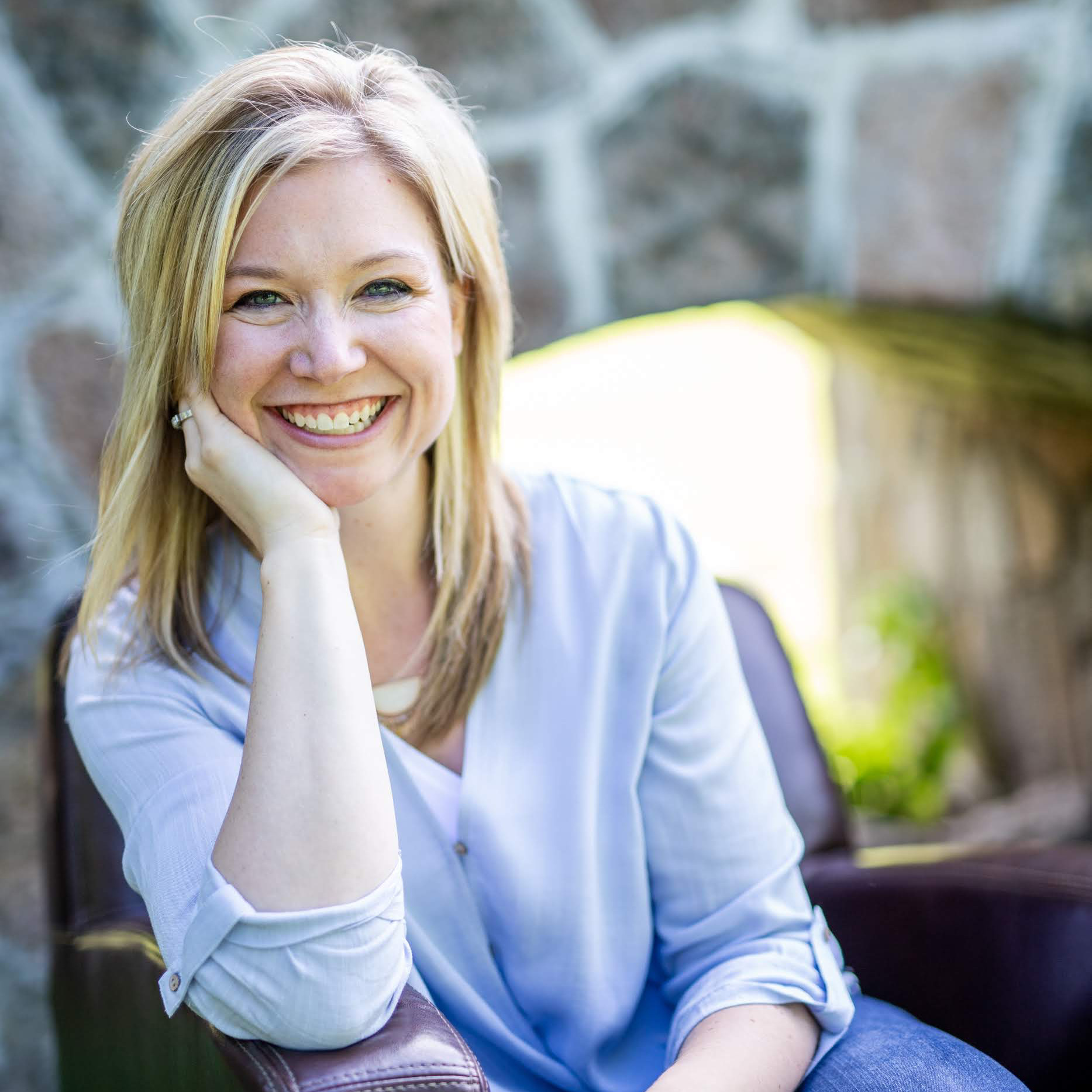 A career in journalism set Kristin Demery up to publish her own stories of living this wild, precious life. She now is an author of five truth-telling books, including the latest 100 Days of Kindness, and part of a trio of writers collectively known as The Ruth Experience. Kristin served as a newspaper and magazine editor and her work has been featured in a variety of publications, including USA Today. She still works behind-the-scenes as an editor for others while writing her own series on kindness, friendship, and living with intention. Find more from Kristin at theruthexperience.com.