A Pot of Water and 8 More Magical Meal-Time Hacks
I always wanted a big family. But in 2011, I had two kids under two and I was barely surviving. If I could hardly handle life with two kids, how could I possibly have any more?
Cooking great meals for my family had been a favorite part of my day, but not anymore. I was too stressed and overwhelmed. By the time dinner rolled around, I was ready to climb in bed. One of those early, desperate days, God sent an angel to encourage me. Her name was Victoria.
I met Victoria at our church playgroup. She had four kids and yet did not resemble a chicken with her head cut off. I marveled at her mom-skills. She had an easy calm about her. While I stressed that the fifteen-month-old daughter in my arms still hadn't started walking yet, Victoria laughed and said, "Put her down on the ground, she'll figure it out." Nothing seemed to stress her out. Her ease disarmed me. (I did finally put that toddler on the ground. Within a few weeks, she was walking.)
Victoria could tell I was struggling and offered to bring our family a meal. She pulled up that afternoon, car brimming with her own kids. She handed me a warm, delicious casserole as my babies slept. I peeked at her humming minivan, kids buckled in and happy. I looked at her. She was content and unruffled.
"How do you do this?" I asked. "I have two kids and I'm barely getting by. You have four, and you're bringing me dinner! I can't even muster the energy to make dinner!"
"This is a hard season," she encouraged me. "You'll learn tips and tricks to get you through the long days. In the afternoon if you have a minute, put a pot full of water on the stove. One less thing to do when witching hour comes, and you've got babies grabbing at your ankles. I read that trick in an article once when my kids were really small and I felt the overwhelm that you are feeling now. Do the little things in the lulls if you can. It makes dinner time less stressful. You'll figure it out."
It was simple advice, but her words felt profound. I was a newbie to mom-multitasking, to this crazy world where you spin your wheels all day, but are never able to complete the task in front of you. I needed all the advice I could get.
As Victoria turned to leave, she peered back inside my house. "How many empty bedrooms are in here?"
Seemed like a weird question, but this awesome lady just brought me dinner and some solid mom-advice. So I answered, "three."
She nodded, then pointed inside and said matter-of-factly, "The Lord will fill those rooms." Then she turned and trotted to her car like it was nothing that she just prophesied several more children into our family.
I watched her leave, warm casserole in hand, comforted and yet unsettled. Victoria was right—about a lot of things. Including the addition of FOUR more kids to our family. Bless her heart. Her water-on-the-stove trick has helped me during many busy mom-days.
Inspired by Victoria, here are a few helpful meal-prep mama-tips that have gotten me through that hour of dinner prep, with six kids and a decade plus of mom-multitasking under my belt:
High chair with Play Doh. Help kids develop fine motor skills. Stick a long, dry spaghetti noodle into the play doh. Give your child a handful of Cheerios. Show them how to stack. This activity will buy you several minutes. For more time, add more noodles.

Water Wow books (painting with only water, contained inside a pen)

Floor play: Water Doodle mat

Stick the baby in the baby backpack or front pack.

If your babe doesn't love the carriers, try plopping them in a nearby baby seat and, dance while you cook. I know, but it works. Sing to your little. The eye contact and mama's voice fills their love tank and buys you a few more minutes.

Don't underestimate the diversion possibilities of a stack of new picture books from the library and a comfy seat. The more pillows, the better.

Reserve specific, special toys that are only allowed to be played with during the dinner prep window. This retains novelty and encourages longer play with each item.

Grab some bowls and measuring cups from the dollar store. Designate those as kid-bowls. Let your tiniest "helpers" play with these while you meal prep. These finger-print-covered tools will have their own special shelf, and will not be used for actual meal prep, so you don't have to wash them every time.
When all hope is lost, when spit-up hits the fan, remember: this too shall pass. And it will make for a great story one day. You got this, mama.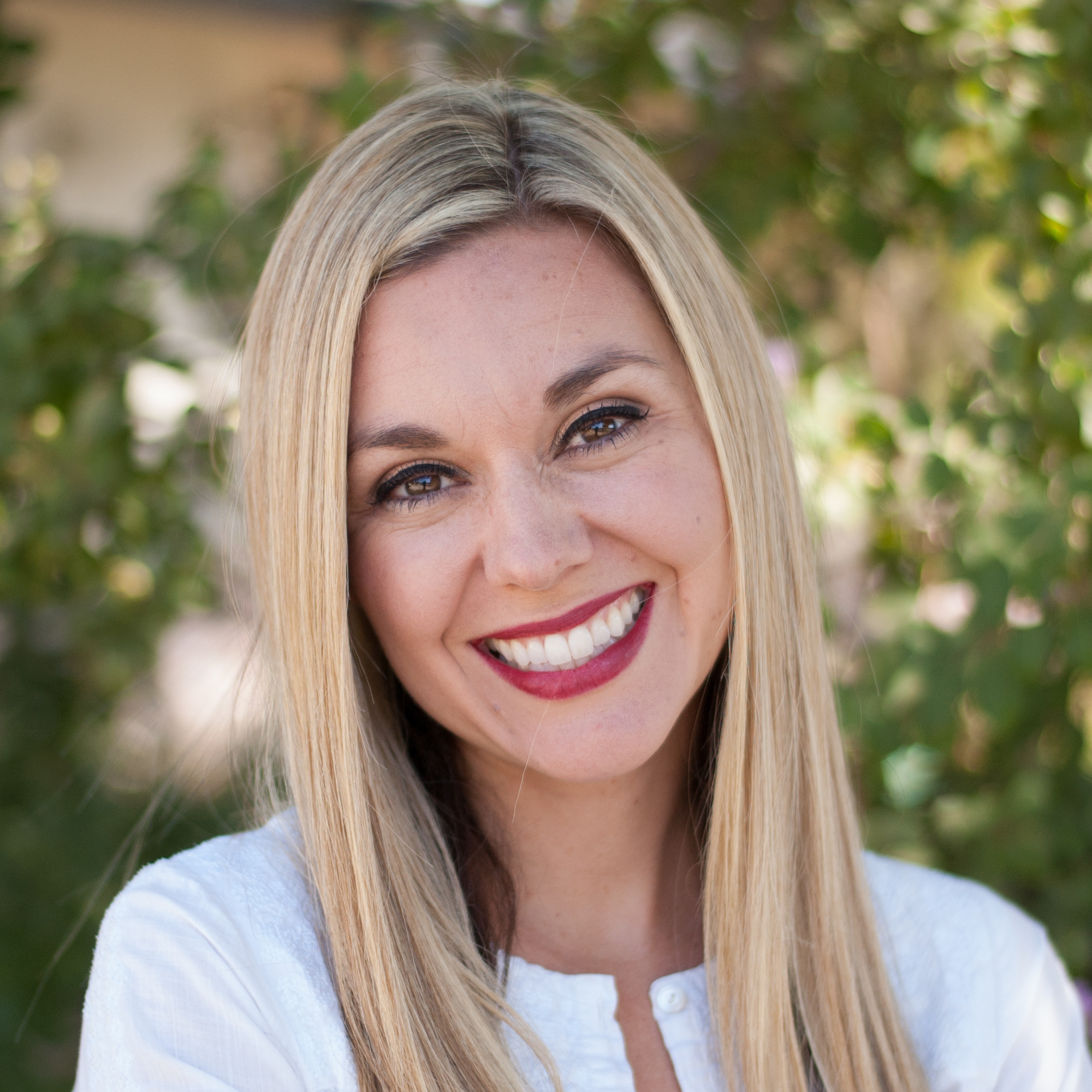 Molly DeFrank is a mom and foster mom to five kids under ten. She writes about faith and motherhood—the hilarious and the hard; the fun and the maddening; the beauty and the blunders. She loves to share encouragement and laughter with women just like her. You can find her on Facebook, Instagram, or her website, www.mollydefrank.com.