April Book Review // This Is Our Time, by Trevin Wax // Anchored Women Book Club
Hi Book Club Friends! Below you'll find my reviews of April's book, This is Our Time. I'd love for you to chime in with your own thoughts in the comments below!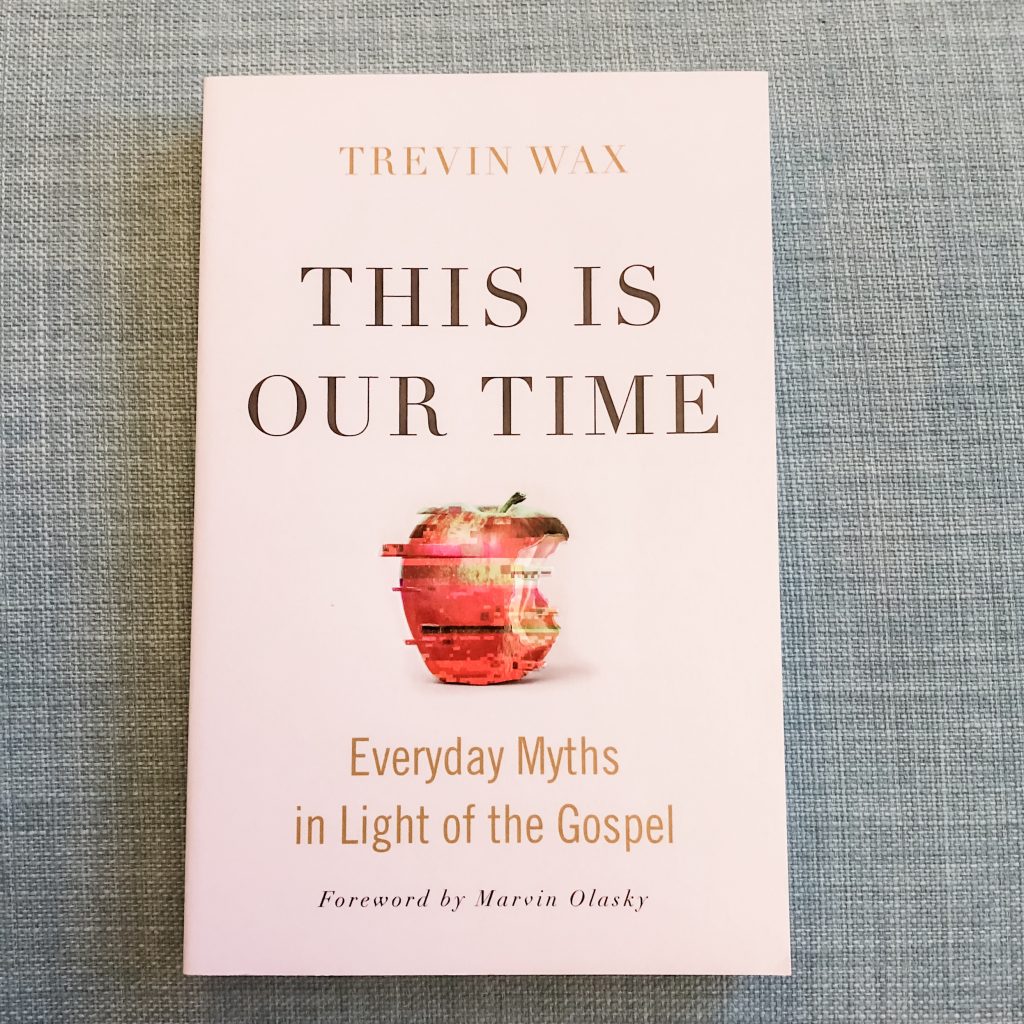 AW Rating: ⭐️⭐️⭐️⭐️⭐️
I loved this book so much, I asked Jon to read it too! Actually, we both listened to the audiobook. I'm finding reading much harder these days, but I can listen while we walk! And that's helpful. Except I don't have any quotes to share.
But to sum up, I felt like this book gave me EXACTLY what it promised – everyday myths in light of the gospel. He talked about our culture in a very honest and grace-filled way, while continuing to point out the lies and remind us of what the Bible says is true. I appreciated that so much!!
I felt very convicted by the entertainment chapter, and ran through the things I was watching with a fine tooth comb – cutting most of them. Hard, but necessary. I appreciated the chapter on our phones and what they "promise" us – that was enlightening! And I loved the last chapter on our "wobbly world", as it gave me great comfort during this pandemic!
Overall, I highly recommend this book. It's quickly become one of my favorites. I want to go back and read a physical copy with a highlighter, instead of just listening to it!
What did you think? Be sure to share your thoughts in the comments below!
---
FROM AMAZON:
Uncertain. Confused. Overwhelmed.
Many Christians feel bombarded by the messages they hear and the trends they see in our rapidly changing world.
How can we resist being conformed to the pattern of this world? What will faithfulness to Christ look like in these tumultuous times? How can we be true to the gospel in a world where myths and false visions of the world so often prevail?
In This is Our Time, Trevin Wax provides snapshots of 21st-century American life in order to help Christians understand the times. By analyzing our common beliefs and practices (smartphone habits, entertainment intake, our view of shopping, sex, marriage, politics, and life's purpose), Trevin helps us see through the myths of society to the hope of the gospel.
As faithful witnesses to Christ, Trevin writes, we must identify the longing behind society's most cherished myths (what is good, true, beautiful), expose the lie at the heart of these myths (what is false and damaging), and show how the gospel tells a better story – one that exposes the lie but satisfies the deeper longing.
---

AW Rating: ⭐️⭐️⭐️⭐️⭐️
I continue to love this book!! Sally Clarkson and her daughter, Sarah, provide gospel-centered, practical help for us and our homes. This month's chapter was no different!
What stuck out to me the most was the idea of starting our days with a devotional time together, and also memorizing Scripture together. I haven't done a great job of either of these in our home, so I'm going to try a few things out for us to start with! I really appreciate this list of Scripture for families to memorize on the Life Giving Home site! I think I'll start there.
This book is encouraging me in ways that help me put hands and feet to what I want our daily home life to look like. And I'm grateful for that!
What did you take away from this month's chapter? Be sure to share your thoughts in the comments below!
---
FROM AMAZON:
How to make home your family's favorite place to be . . . all year long.
Does your home sometimes feel like just a place to eat, sleep, and change clothes on the way to the next activity? Do you long for "home" to mean more than a place where you stash your stuff? Wouldn't you love it to become a haven of warmth, rest, and joy . . . the one place where you and your family can't wait to be?
There is good news waiting for you in the pages of The Lifegiving Home. Every day of your family's life can be as special and important to you as it already is to God. In this unique book designed to help your family enjoy and celebrate every month of the year together, you'll discover the secrets of a life-giving home from a mother who created one and her daughter who was raised in it: popular authors Sally and Sarah Clarkson. Together they offer a rich treasure of wise advice, spiritual principles, and practical suggestions. You'll embark on a new path to creating special memories for your children; establishing home-building and God-centered traditions; and cultivating an environment in which your family will flourish.
Order THE LIFE GIVING HOME here.
---
Want to join our book club? Here's how!
We've chosen one book for each month, which we will all read and then share about at the end of the month!
Sign up for the AW Book Club here. I'll send you one email with a reminder about what book we're reading at the beginning of the month!
Check out the book list & buy the books you want to read ahead of time! (As always, I'm so grateful when you use the affiliate links above!)
Join The Anchored Women Community on Facebook so we can chat throughout the month about what we're reading!
As you read the books each month, share photos of yourself reading, or quotes that you're loving, and use the hashtag #anchoredwomenread so we can find each other!
Pop over to the blog at the end of the month to catch my review of the book and chime in with your thoughts and opinions in the comments! (I'll send you an email with this link when it's live at the end of each month!)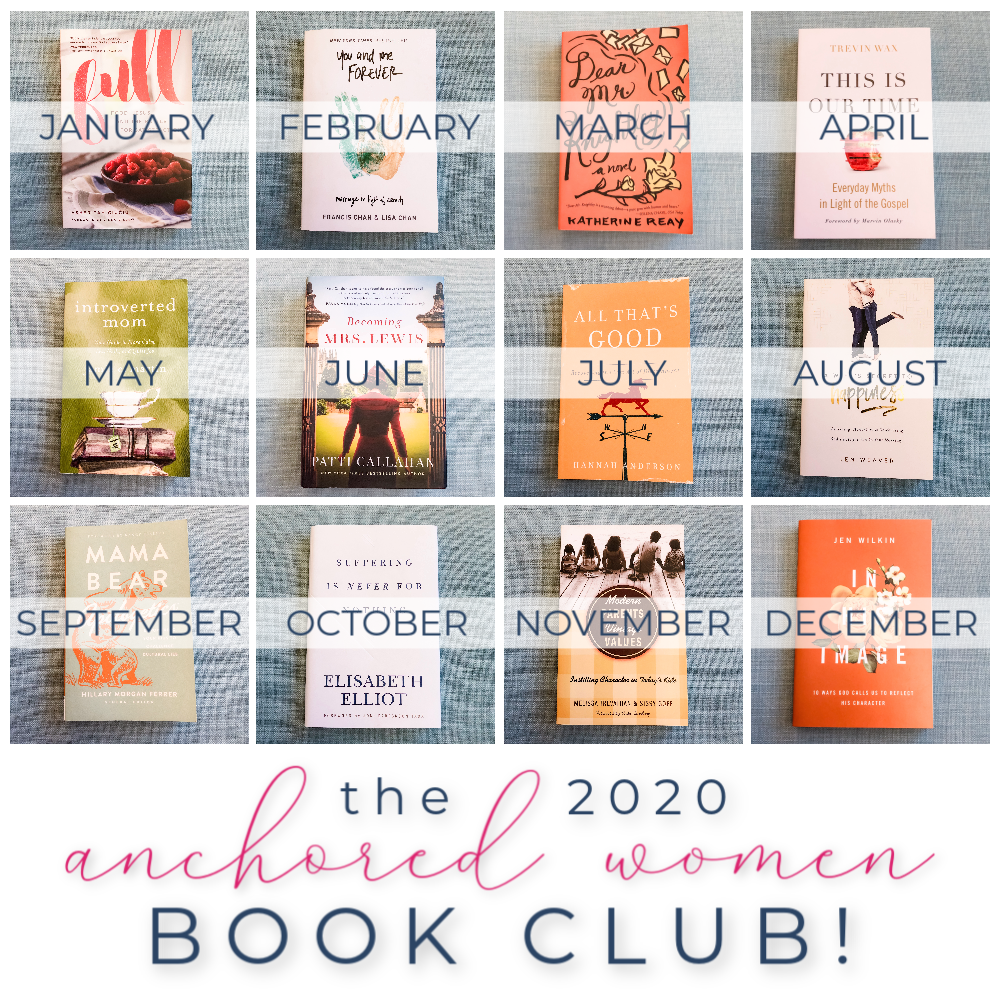 You can join in for the whole year, or just one or two books that look good to you. It's totally up to you! Make sure you still sign up for the monthly emails so you don't miss what we're reading each month!
I can't wait to read these books with you this year! Make sure you sign up for the book club, and then join us over in the Facebook Group!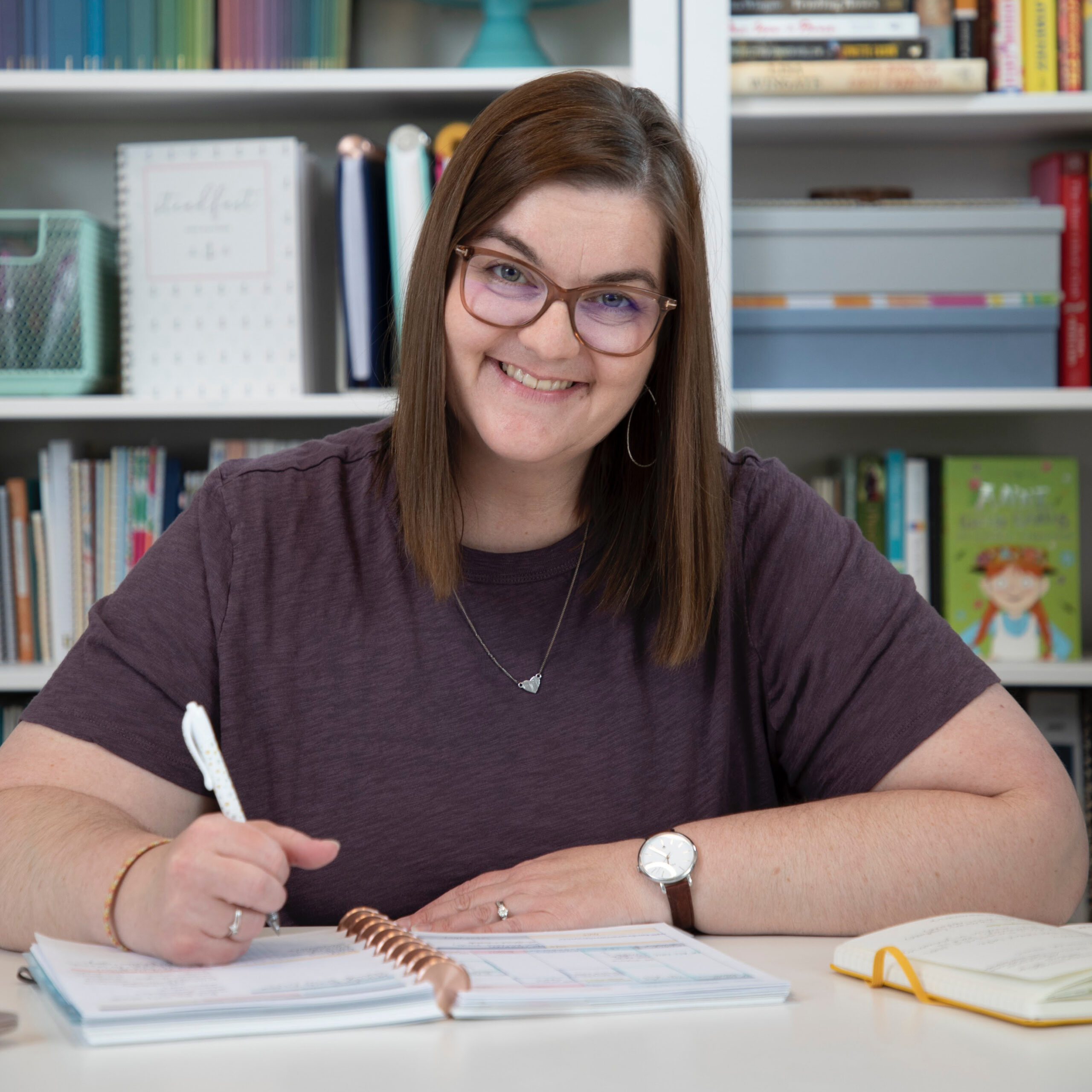 Kayse Pratt serves Christian women as a writer + designer, creating home + life management resources that help those women plan their days around what matters most. She's created the most unique planner on the market, helped over 400 women create custom home management plans, and works with hundreds of women each month inside her membership, teaching them how to plan their days around what matters most. When she's not designing printables or writing essays, you'll find Kayse homeschooling her kids, reading a cheesy novel with a giant cup of tea in hand, or watching an old show from the 90's with her husband, who is her very best friend.