The Anchored Women Book Club // 2021!
Confession: I did not read all of our AW Book Club books in 2020. I love the idea of Book Club. I just can't ever seem to keep up with it. 🤦🏼‍♀️⁠
So, I wasn't going to plan a Book Club for 2021. Because I'm a #bookclubfailure.⁠
BUT. This week alone we got a handful of emails asking about the book list for 2021, because you guys so enjoyed the 2020 books! So, here we go again – because you're better at sticking to a reading schedule than I am! 😂⁠
This time around, I'm just going to post the books each month, and let you all run the conversation. And I'll keep up at my slower reading pace. Sound good?!⁠
THE ANCHORED WOMEN BOOK CLUB for 2021!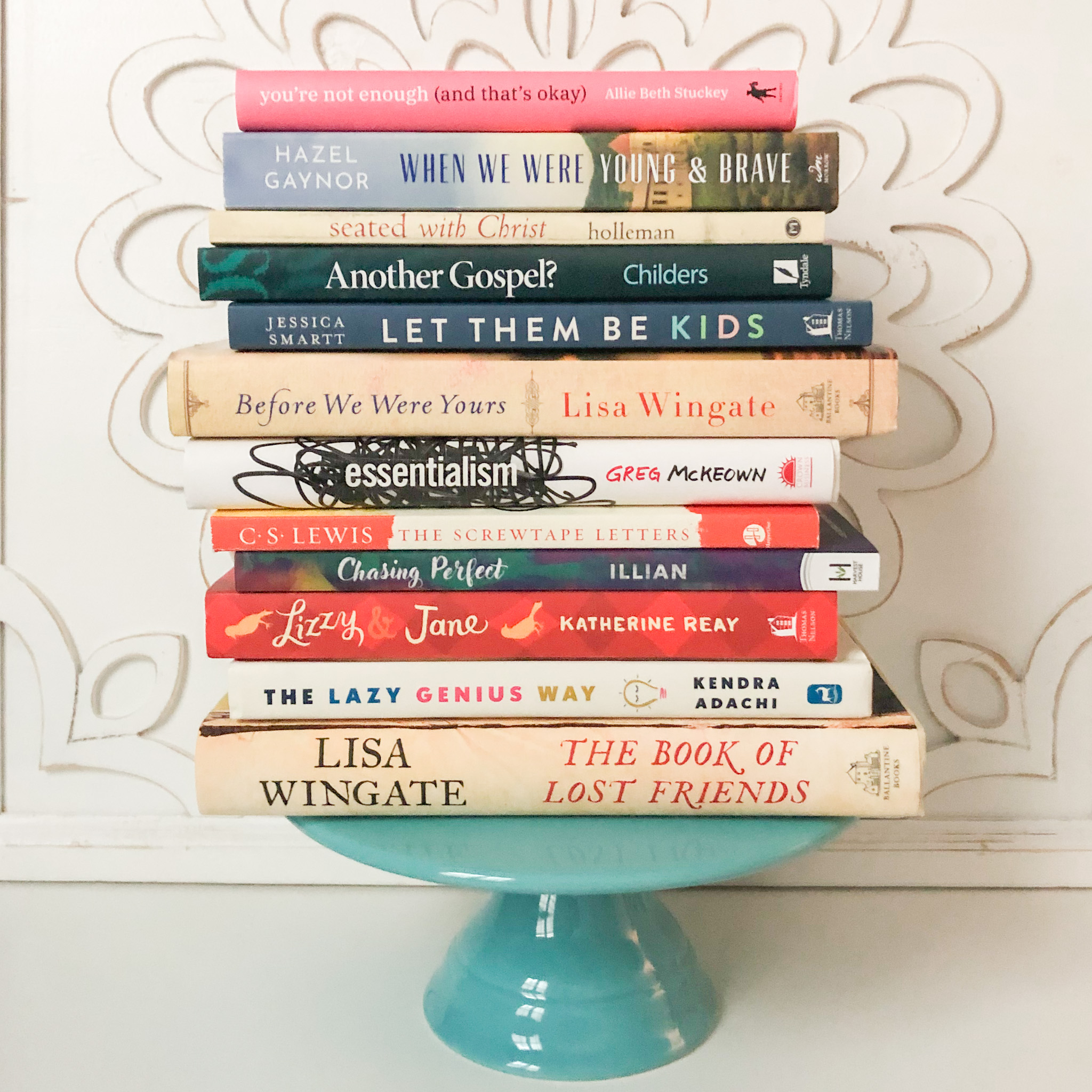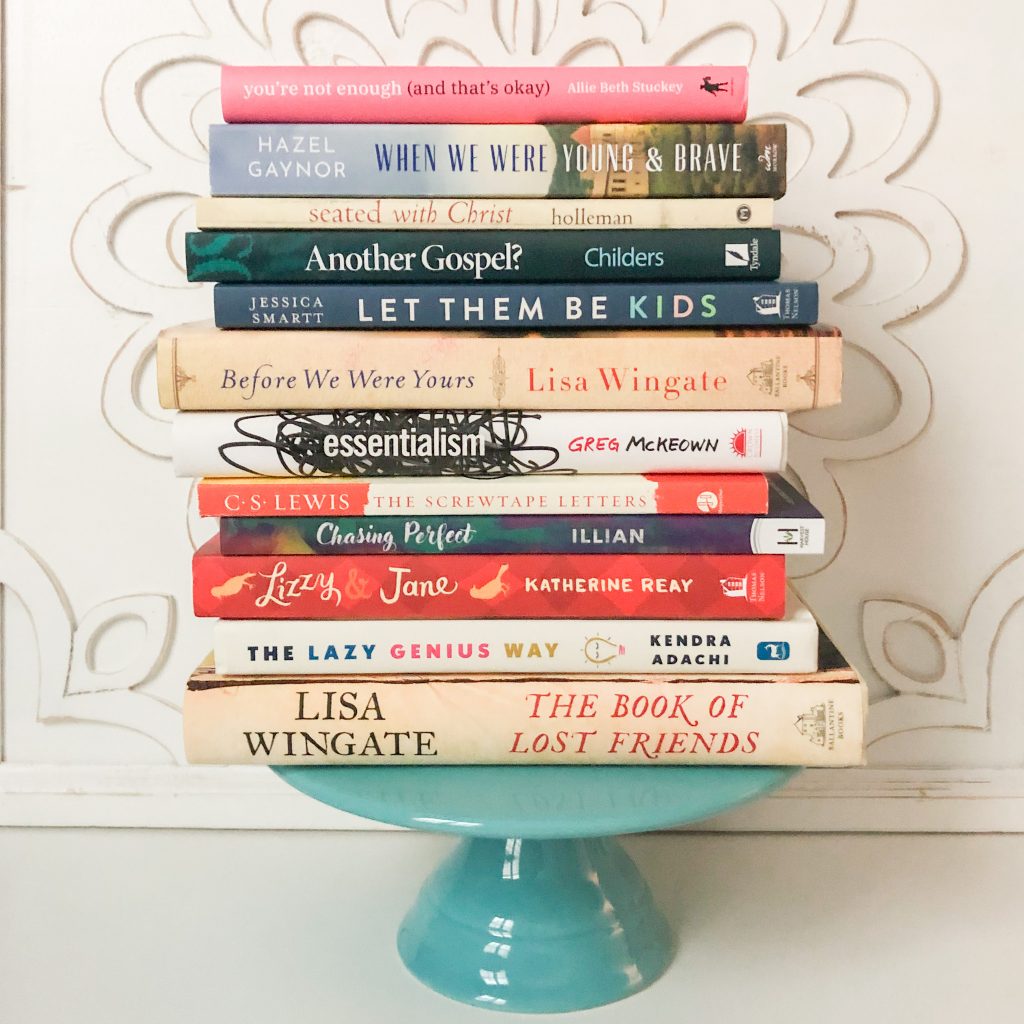 I believe that we are in desperate need of a few things right now: encouragement (because this year has worn us down), fun (because 2020 rained on that, too), and a right understanding of God's Word. That last one is the most important, and I could not feel more passionate about it these days.
The books I've chosen for the 2021 AW Book Club line right up with these needs. We've got some great fiction (that you voted on!), some encouraging words for life management + parenting, and a good handful of books that are steeped in the Word of God. I cannot wait to dive into these with you!

What will we be reading?
I'm so glad you asked!! Here are the books I've chosen for 2021. I spent a LONG time pouring over which ones to include, and I am most excited about these ones. Ready?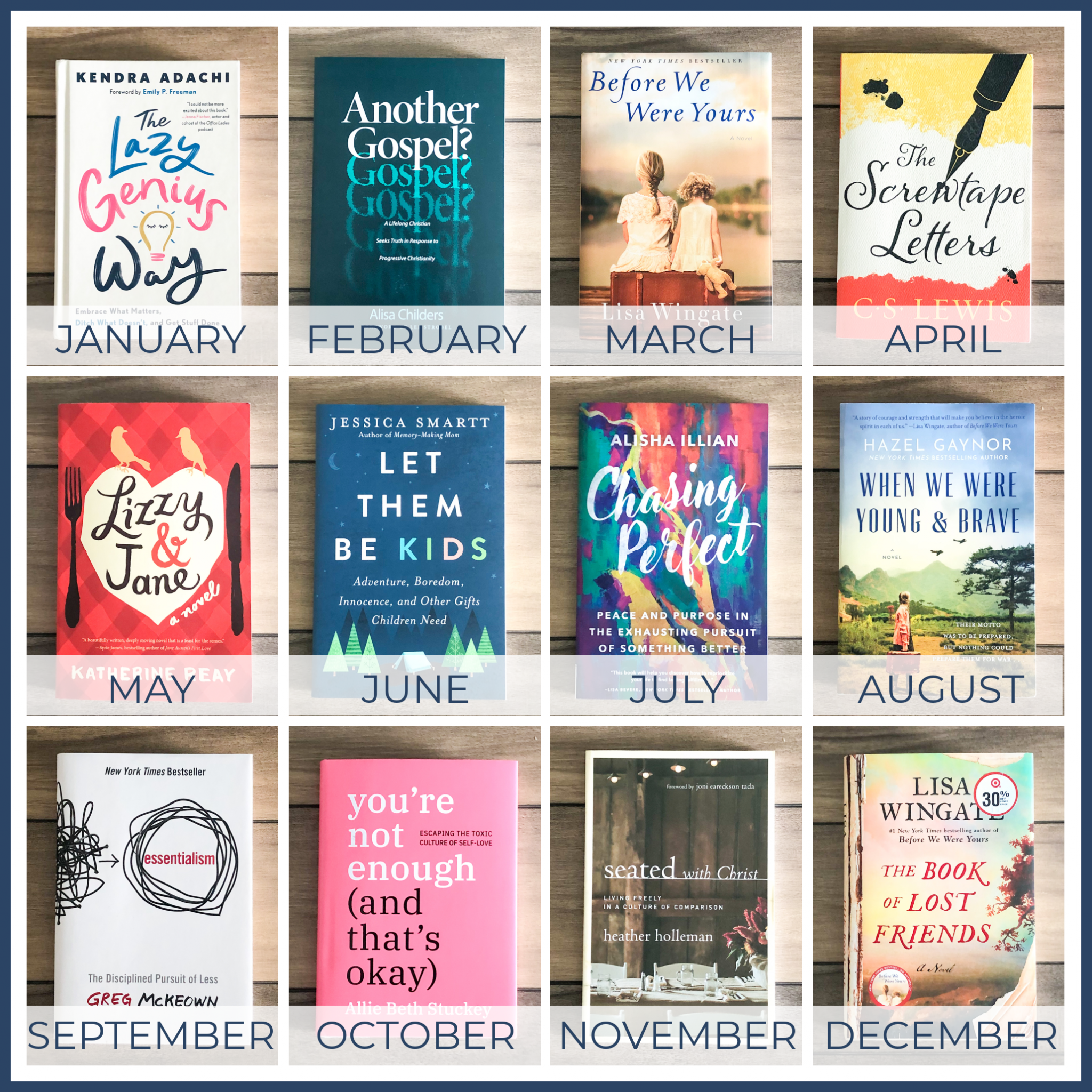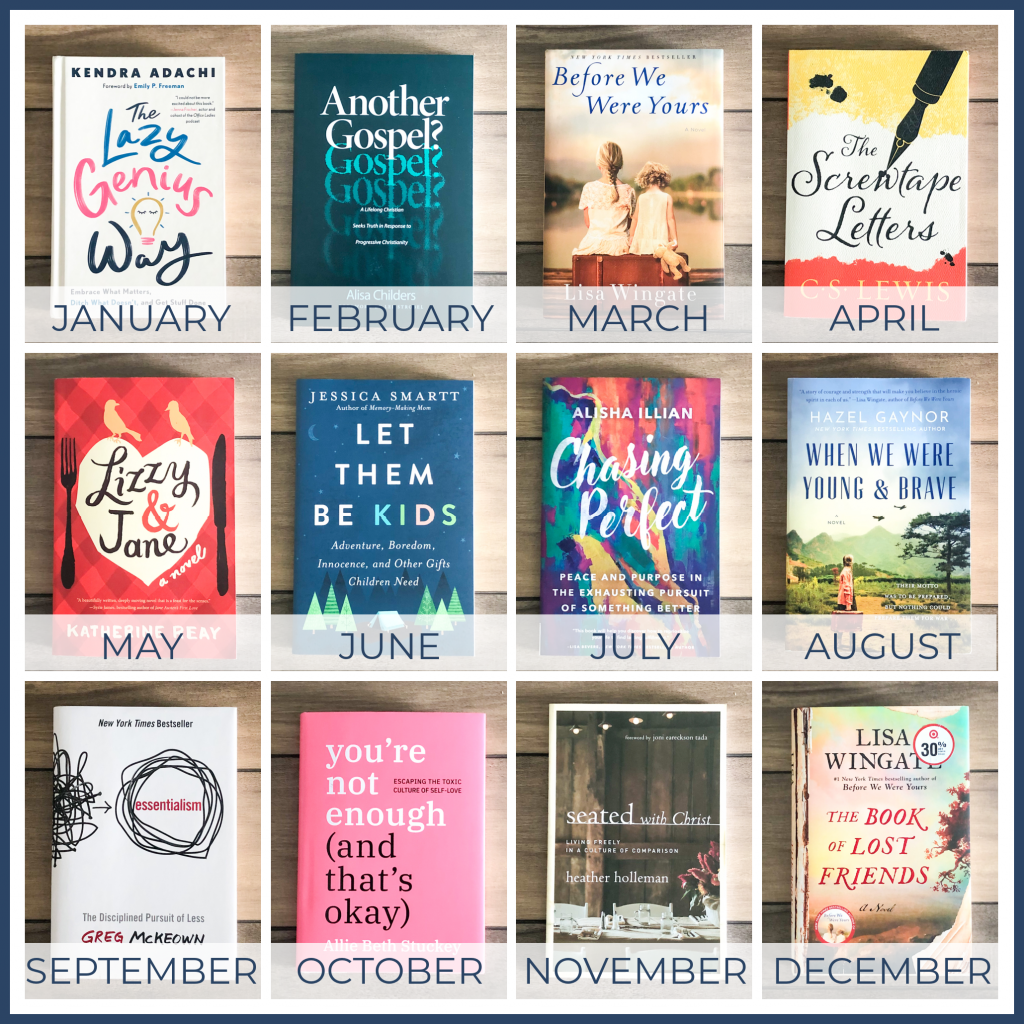 January: The Lazy Genius Way, by Kendra Adachi
February: Another Gospel?, by Alisa Childers
March: Before We Were Yours, by Lisa Wingate
April: The Screwtape Letters, by C.S. Lewis
May: Lizzy & Jane, by Katherine Reay
June: Let Them Be Kids, by Jessica Smartt
July: Chasing Perfect, by Alisha Illian
August: When We Were Young & Brave, by Hazel Gaynor
September: Essentialism, by Greg McKeown
October: You're Not Enough, And That's Okay, by Allie Beth Stuckey
November: Seated With Christ, by Healther Holleman
December: The Book of Lost Friends, by Lisa Wingate
(I know, 2 from her, but that's what you all picked! And I think it will be great!)
How it works!
We're going to keep this SIMPLE. I've chosen one book for each month, which we will all read and then share our thoughts through the monthly social media post!
Sign up for the AW Book Club here. I'll send you one email with a reminder about what book we're reading at the beginning of the month!
Check out the book list & buy the books you want to read ahead of time! (As always, I'm so grateful when you use the affiliate links above!)
Join The Anchored Women Community on Facebook or follow Anchored Women on Instagram so we can chat throughout the month about what we're reading! I'll post a photo with discussion questions at the beginning of the month, and you can chime in all month long!
As you read the books each month, share photos of yourself reading, or quotes that you're loving, and use the hashtag #anchoredwomenread so we can find each other!
You can join in for the whole year, or just one or two books that look good to you. It's totally up to you! Make sure you still sign up for the monthly emails so you don't miss what we're reading each month!
I can't wait to read these books with you this year! Make sure you sign up for the book club, and then join us over in the Facebook Group or on Instagram!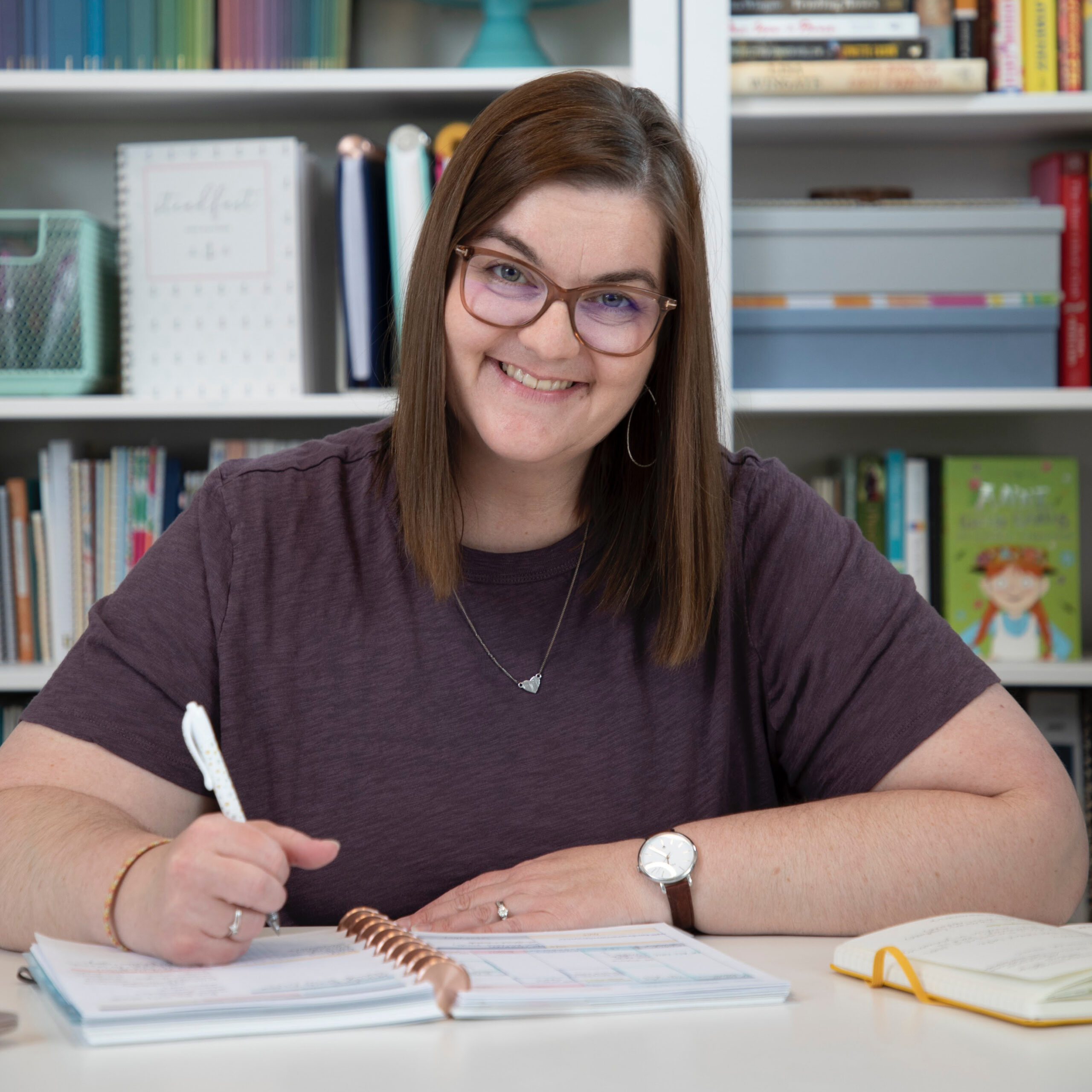 Kayse Pratt serves Christian women as a writer + designer, creating home + life management resources that help those women plan their days around what matters most. She's created the most unique planner on the market, helped over 400 women create custom home management plans, and works with hundreds of women each month inside her membership, teaching them how to plan their days around what matters most. When she's not designing printables or writing essays, you'll find Kayse homeschooling her kids, reading a cheesy novel with a giant cup of tea in hand, or watching an old show from the 90's with her husband, who is her very best friend.