DIY Week Organizer (or The Project That Kept Me Up Till 2am)
So I still have many a box to unpack, but this is what I worked on tonight instead. It seemed like more fun, and I got to play with my Silhouette. 🙂
I've been wanting a visual organizer for our week, with more things than a typical calendar has space for. I'm tired of having 4 things on the fridge that tell me what's going on – calendar, meal planner, to-do list, etc. But I hadn't found anything I liked, so I made my own.
In theory, this is very simple. In reality, it's time consuming and makes you want to pull your hair out. Until you're done. And then it's awesome.
I started with this: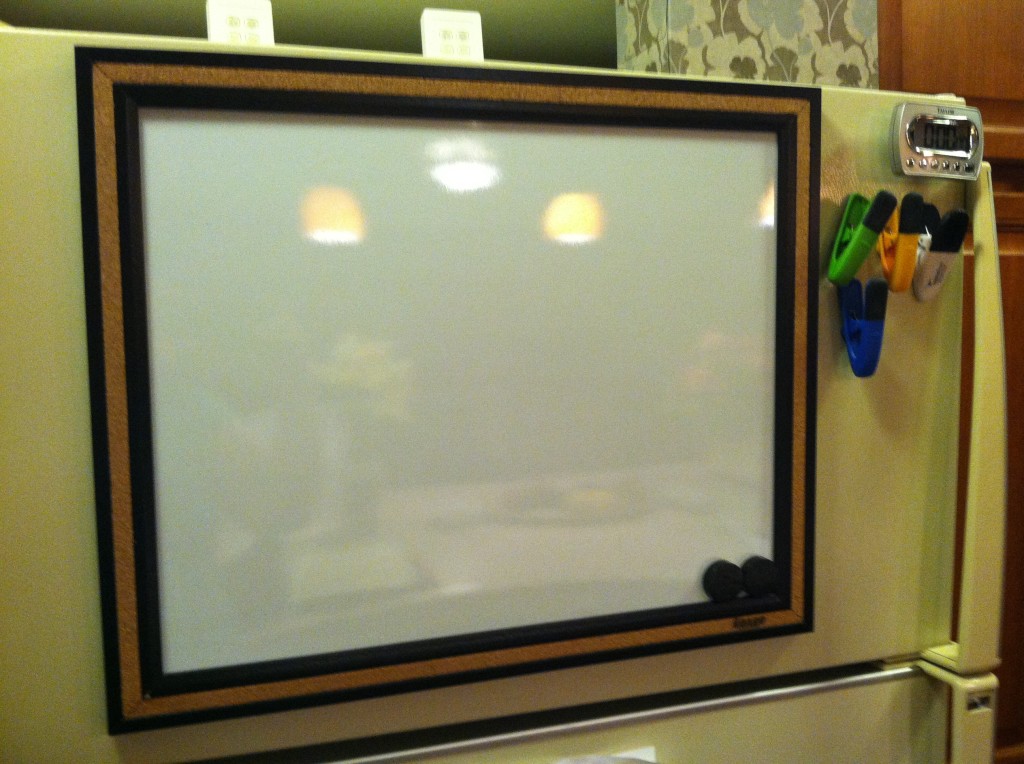 Got out my new vinyl kit (so fun!) and worked a little magic on my Silhouette to create THIS: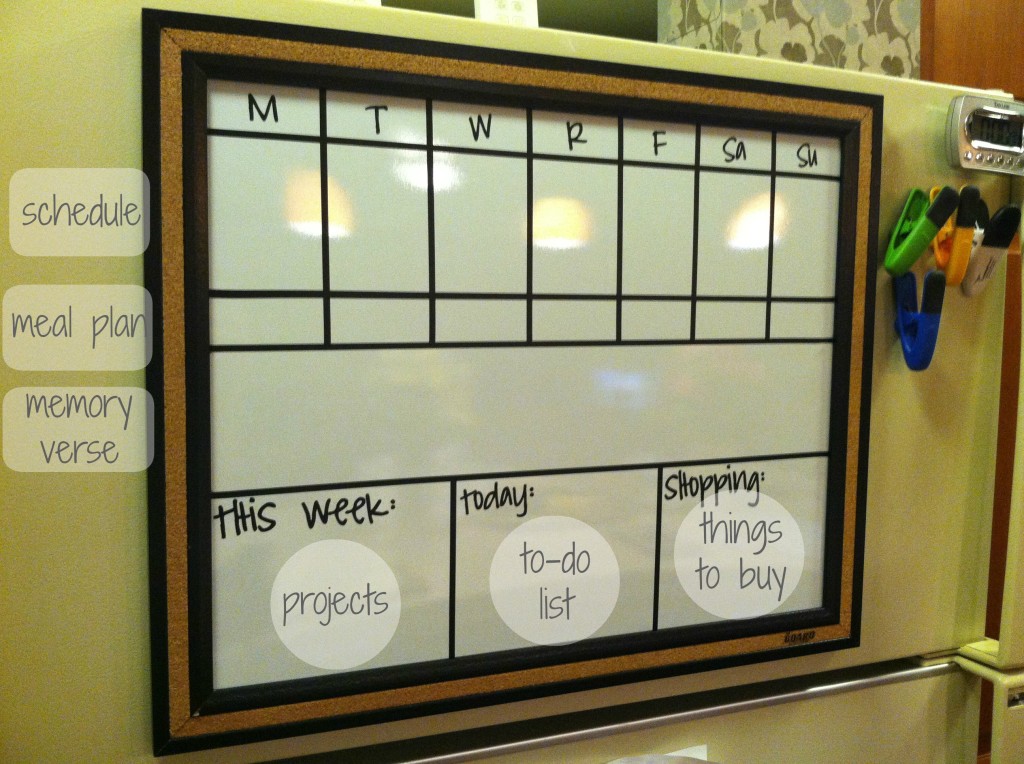 It's got sections for scheduling, meal planning, memory verses, and all my daily lists. So basically everything I need!
Ahh!!! Don't you love it? I do. So much so that I stayed up till 2am finishing it. My body will hate me tomorrow but it was totally worth it. Cause look how pretty!!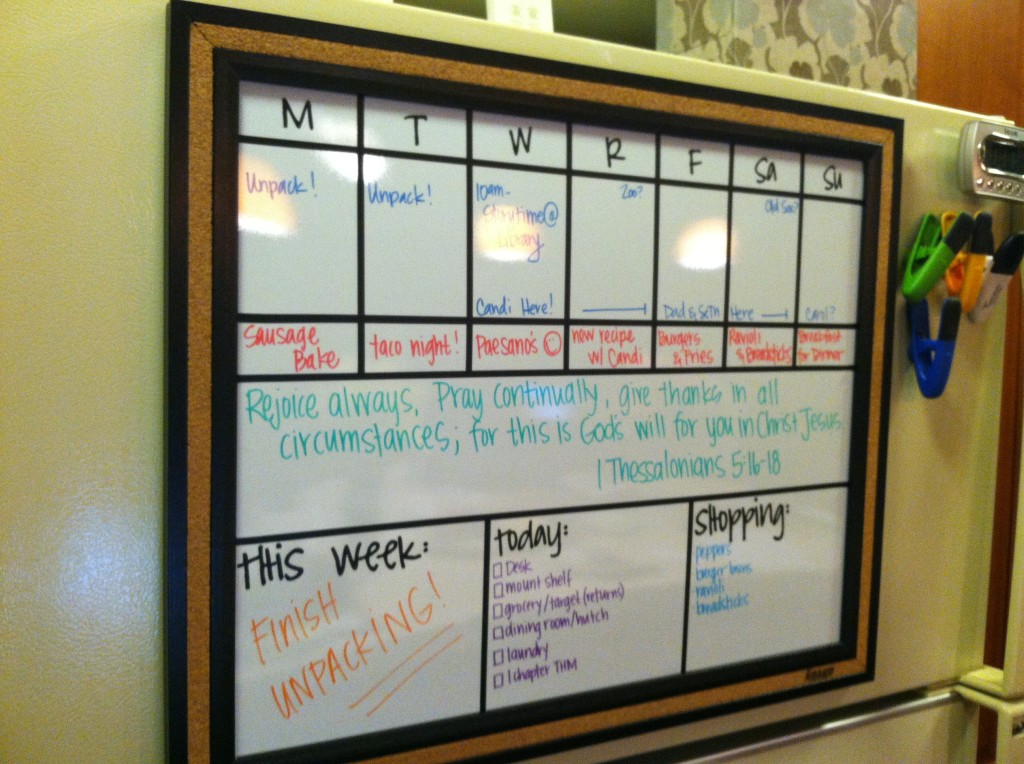 I can just feel my life getting more organized. 😉
A couple of things…
In retrospect, it would have been easier to simply draw the lines in sharpie instead of cut them all out of vinyl and have to lay them perfectly straight.

Those lines are not perfectly straight. Which bothers me. But oh well, it's done.
I'm excited to start working on memorizing verses again. It's been too long.
So that's the latest and greatest in our new home. What do you use to organize your week? Would you make one of these for your own house?
Need a little help getting organized?
Join us for this 4-part mini course on organizing every aspect of your life, including tons of free resources AND immediate access to our printable Organization Kit!
You'll also receive our weekly newsletter, providing you with encouragement and resources to help you make time for what matters most.
*By subscribing, you're agreeing to our privacy policy.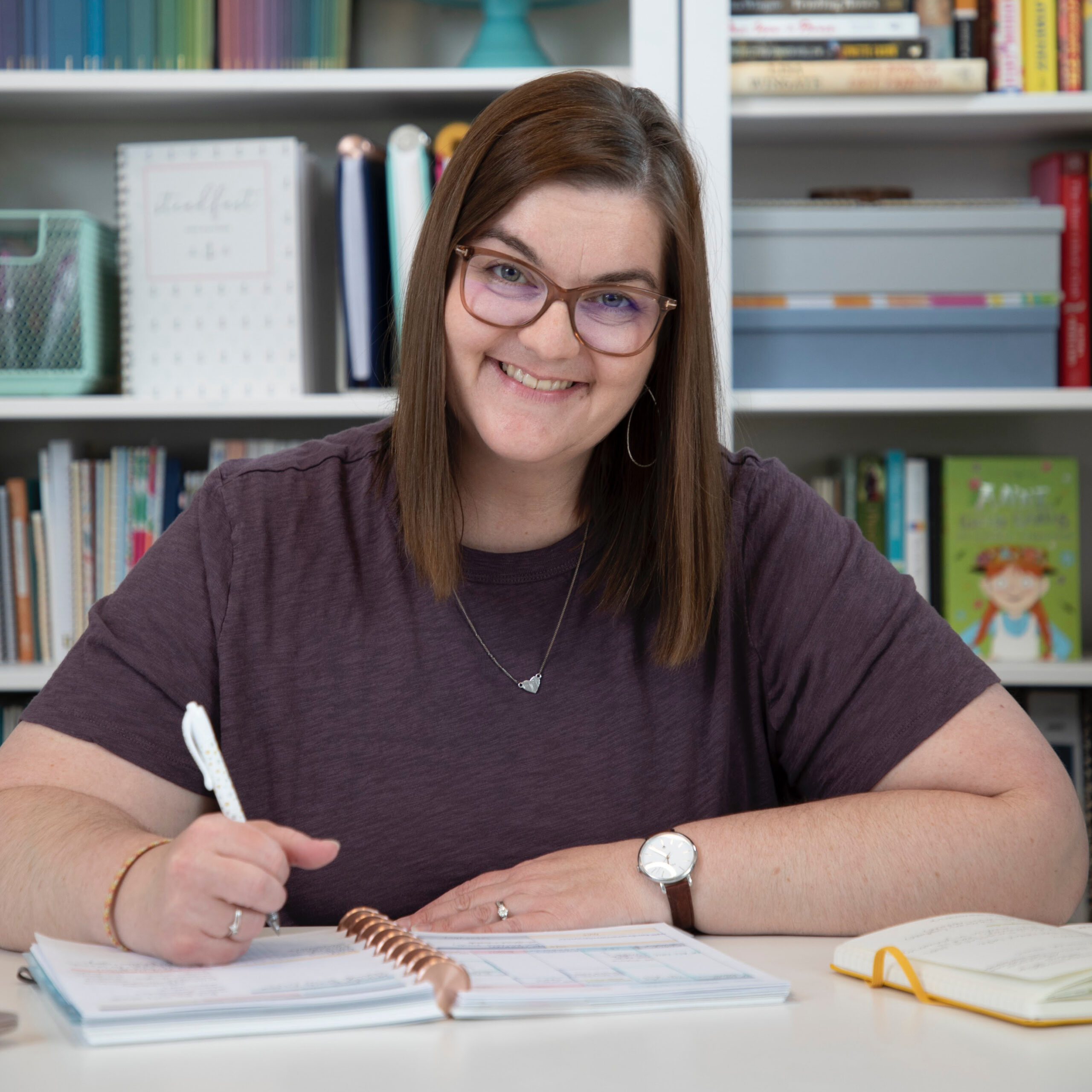 Kayse Pratt serves Christian women as a writer + designer, creating home + life management resources that help those women plan their days around what matters most. She's created the most unique planner on the market, helped over 400 women create custom home management plans, and works with hundreds of women each month inside her membership, teaching them how to plan their days around what matters most. When she's not designing printables or writing essays, you'll find Kayse homeschooling her kids, reading a cheesy novel with a giant cup of tea in hand, or watching an old show from the 90's with her husband, who is her very best friend.