For when you feel like there's no time to rest.
Lately, when I call my dad on the phone, he comments on how good I sound. How much happier I seem.
I'm grateful for the compliment, but I also know that it means there was a long season where, even on phone calls to my dad, I sounded stressed out and distracted, unhappy and unhealthy.
I know this. I own this. There have been too many years where I focused on productivity, financial stability, and making sure all-the-things went exactly the way they were supposed to, instead of taking care of myself, or even stopping to think about how I was doing, or what kind of climate I was creating for myself and my family.
The last four years, at least, have been like this. Driven, focused, always walking around with a low-level of panic. There were days I really enjoyed, and work I really loved, but overall, I was running hard and fast, while convincing myself that I wasn't, really. That this was normal for my life stage. Right?
I felt like I didn't have any time to rest, and no one really understood how hard I was working to keep it all together. My family and friends would suggest things – more exercise, less work, more sleep, even a girl's night out or a weekend away with Jon – but my answer was always the same.
"I just can't. There's not enough time in the day!"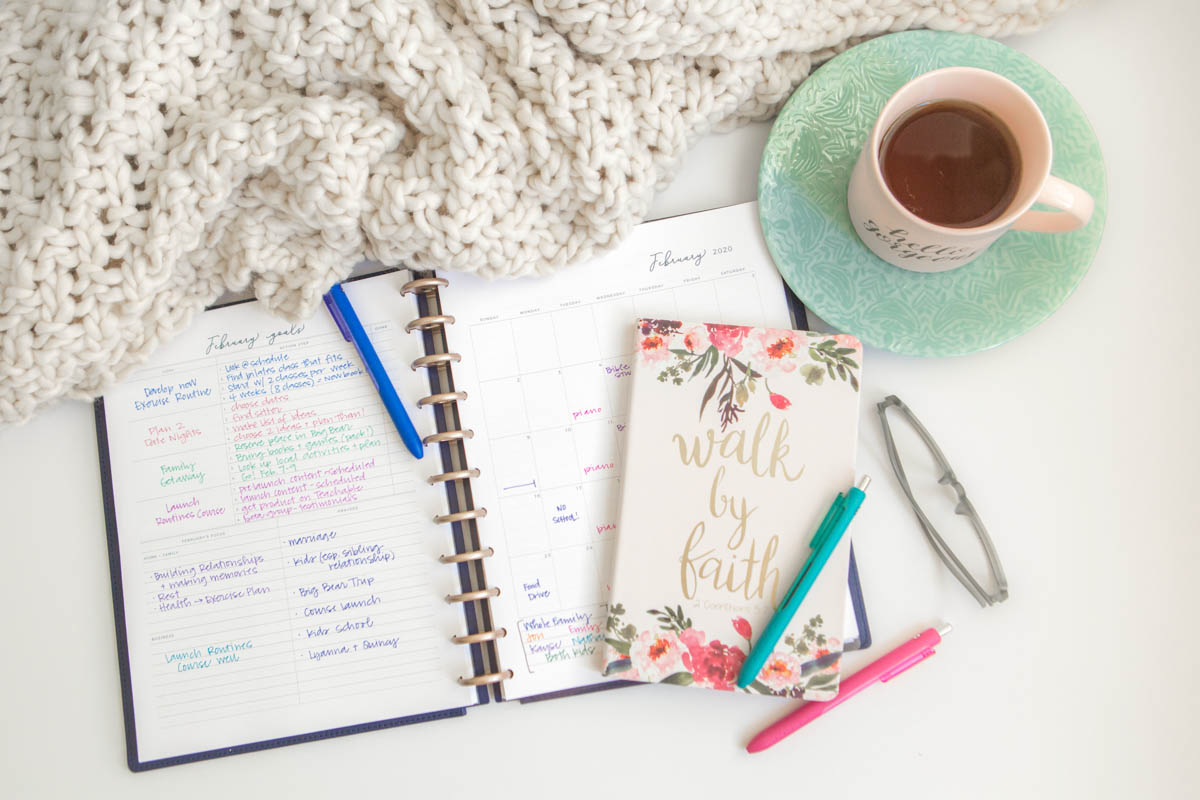 I really believed that. I thought that if I took the time to do anything other than what I was already doing, everything I was trying so hard to keep together would fall apart.
This year, though, everything did fall apart, despite (or maybe because of) how hard I was working to keep it together. I hit a wall of burn-out that I couldn't ignore. I lost family members unexpectedly. I lost friendships I thought were solid. I dealt with anxiety and depression that crippled me.
The combination of all of these things seemed to hit all at once, leading up to the 12th anniversary of my mom's death (which is already a hard time for me). And I fell apart. Quite honestly, I went to bed for a couple of weeks straight. I literally took the kids to school, came back home, and climbed in bed to sleep again until it was time to pick them up. And then, I'd try my best to keep it together until their bedtime, after which I would crash into bed myself.
For two weeks straight.
Saying "I can't, there's not enough time in the day!" was no longer an option – my body demanded the rest, and my mind did too.
I kept telling myself that I'd just rest until I felt better, but that took two full weeks. Two full weeks of sleeping normal hours at night plus 6 hours in the middle of the day. That was how exhausted my body was. That was how weary my mind was.
That was how desperately I had worn myself out. 
Obviously, something needed to change.
I started with one thing – I stopped saying "I can't. There's no time!" Instead, I started asking myself the question, "HOW CAN I?"
HOW CAN I start exercising daily? How CAN I find an exercise I actually like?
HOW CAN I eat better, without becoming a gourmet chef?
HOW CAN I start getting enough sleep a night?
HOW CAN I work less days a week?
HOW CAN I read more books for fun?
HOW CAN I make time for the things (and people) that fill me & refresh me?
HOW CAN I start taking care of myself?
And then I figured out the answer to those questions.
I found Pilates and joined a studio that has classes during a time of day when I'm usually super unproductive. Turns out I really love Pilates, and I look forward to those classes, plus it makes good use of a time of day when I'm generally dragging.
Instead of starting a new diet regimen (which I always feel like I should probably be doing), I just started tracking my food and staying within my calories. It's not rocket science. It's math. And it's working better than anything I've ever tried before.
I started going to bed after I put the kids to bed, instead of cleaning or starting a new project. Bedtime is bedtime now.
I pushed pause on creating anything new for the business, and just did the minimum. For months. MONTHS. I used things I'd already created, in new ways, and kept up with email and our membership. I let my creativity rest, and spent what used to be my work time reading more of God's Word and taking care of our home. (I didn't stop working, I just worked differently, letting my brain rest instead of always running to the next project.)
I started reading a book right when I get in bed. It gives me that reading time and also turns my brain off way better than TV does. Two birds with one stone! Or book, as it may be.
I said yes to going out with friends, or even just talking to them on the phone. Jon and I made more space for date nights. We also spent more time playing games as a family, instead of doing stuff outside the house. We let it be okay to watch TV during dinner sometimes (turns out old episodes of Jeopardy are super fun to watch as a family – even the kids love them!).
I started thinking about what I needed (physically, mentally, spiritually) each day, and let myself make space for that, instead of hitting the ground running. I spent more time journaling and reading Scripture slowly. I asked God to show me how to live differently. I slowed down purposefully. I took social media off my phone. I looked my children in the eye when talking to them.
It has been six months since I began making these changes, and I can tell you this – I am just now starting to feel like myself again. This has been a slow year of healing for me, of re-learning how I talk to myself, how I make decisions, and how I fill my days.
And it began with using the question "How CAN I?" instead of the statement, "I can't".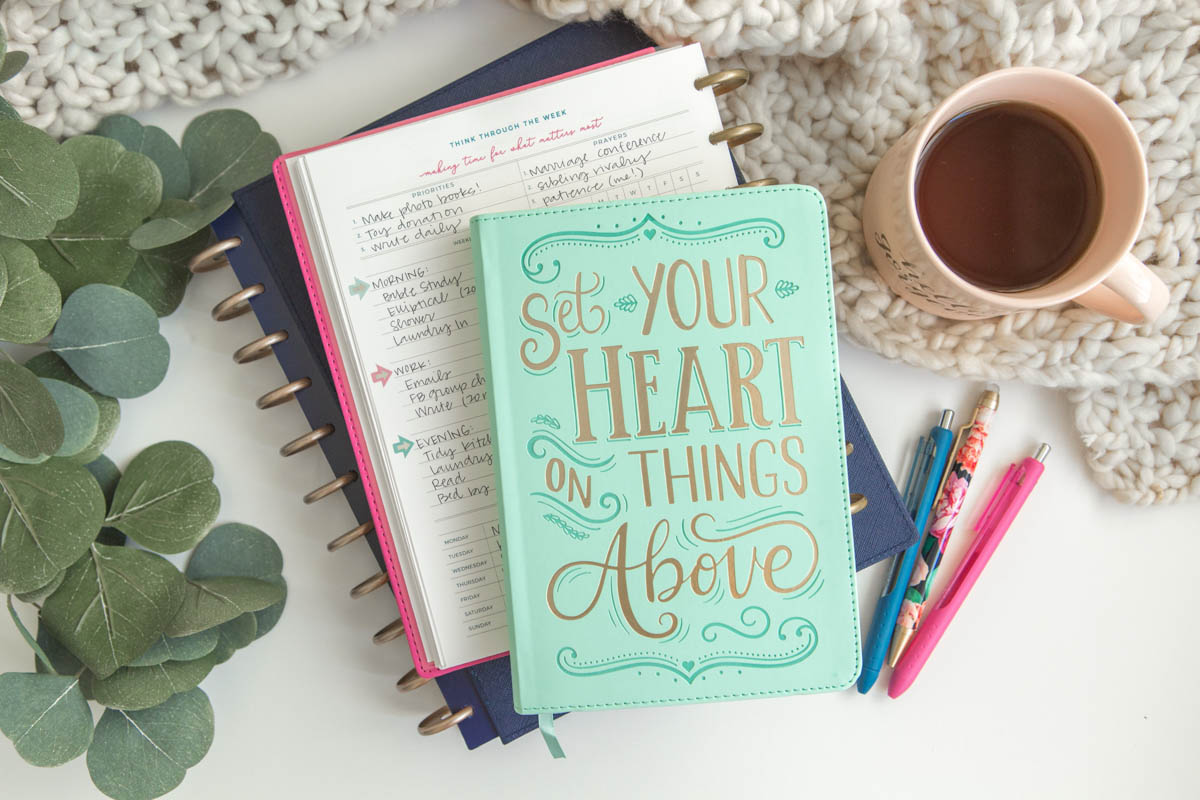 Don't we all know there are things we can do to take care of ourselves a little better? Rest, sleep, exercise, etc. But we feel like we can't. We believe there's not enough time. We are convinced that if we take care of ourselves, the rest of life would fall apart.
In fact, I think that most of us feel like taking care of ourselves would just be adding one more thing to our plates, when we're already unable to manage what we've got.
So we say we can't. We couldn't possibly. Doesn't anyone see all we're already doing?
I think that what we're doing may be killing ourselves, slowly.
Friends, we need to start listening to our bodies, slowing down enough to finally pay attention to what our real physical, emotional, mental, and spiritual needs are. And then, we need to be strong enough to ask for help in getting what we need.
We stop saying "I can't!" for good. And we start trying to figure out how we CAN. What is really necessary? What is not? What can we trade time for? Who might be able to help us?
This is so hard for me. It might be hard for you, too. But here's the thing I have learned – God does not desire for us to work ourselves into our grave. He does desire for us to take care of the bodies he's given us. His Word says…
"Or do you not know that your body is a temple of the Holy Spirit within you, whom you have from God? You are not your own, for you were bought with a price. So glorify God in your body." – 1 Corinthians 6:19-20
"It is in vain that you rise up early and go late to rest, eating the bread of anxious toil; for he gives to his beloved sleep." – Psalm 127:2
"And he is before all things, and in him all things hold together." – Colossians 1:17
When we get down to the root of WHY we live in productive panic, we are faced with a hard truth – we believe everything depends on us. We believe ourselves to be gods of our own lives, able to determine and secure the outcomes we want with our hard work and persistence.
But we are not the ones who hold everything together. That role is always and only the Lord's.
Do we have responsibility to walk out the roles he has given us? Of course. Wife, mom, employee, boss, daughter, friend. These are good, likely God-given roles that we are to walk out faithfully. But faithfully doesn't mean perfectly – it means full of faith, trusting that the God who has given us these roles will equip us to carry them out.
When we trust Him with the outcomes, we relieve ourselves of that burden. And we can rejoice in the fact that He gives us what we need, including rest.
Before this year happened, I didn't feel like I had a choice about the way I was living. If I slowed down, I thought, everything would suffer. We wouldn't be able to pay our bills, we would go back into debt, we would never make any steps forward. I'd lose the business. We'd have to move somewhere new and start over.
But the opposite happened. When I surrendered all my productivity, and instead started embracing the rest God was basically forcing me into, nothing changed. In fact, the business grew. Our bills were paid. We could continue tithing. And my relationships improved – with my kids, my husband, my friends – because I had a little more time and a lot less stress than I'd had before.
God held everything together. And I finally saw that He was the one holding it together all along – it never depended on me.
These days, I'm still learning how to rest in Him and trust that He will provide. But the truth is that He does. And I can stop saying "I can't," and instead start asking, "How can I?"
So today I want to ask – how can YOU?
What is it that you desperately need right now? What has you on the edge of burn out? What rest is God calling you to right now, while He provides for what you need?
He is always offering rest to those of us who are weary and heavy laden. Maybe we need to stop insisting that we don't need it, and instead receive it with gratefulness.
YOUR TURN: What have you been saying "I can't" about lately?
Get your free 2019 Holiday Planner!
Everything you need to keep the peace and joy in your holidays this year! You'll get an entire workbook of printable planning sheets + instructions to simplify your holiday season!
You'll also receive our weekly newsletter, providing you with encouragement and resources to help you make time for what matters most.
You're also agreeing to our privacy policy.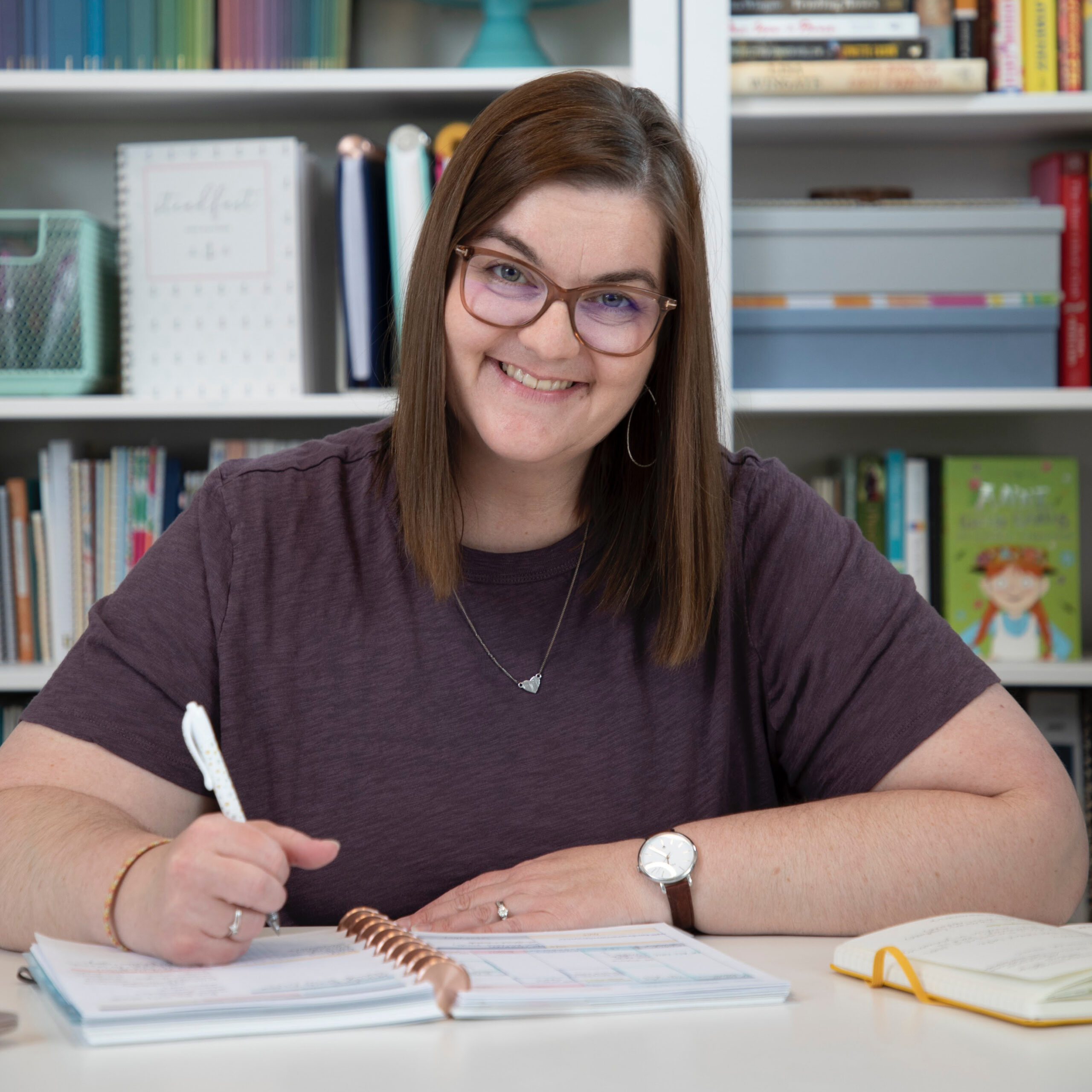 Kayse Pratt serves Christian women as a writer + designer, creating home + life management resources that help those women plan their days around what matters most. She's created the most unique planner on the market, helped over 400 women create custom home management plans, and works with hundreds of women each month inside her membership, teaching them how to plan their days around what matters most. When she's not designing printables or writing essays, you'll find Kayse homeschooling her kids, reading a cheesy novel with a giant cup of tea in hand, or watching an old show from the 90's with her husband, who is her very best friend.