I was tucking her into my bed for a nap, and, like I do every time I tuck my babies in, I said, "Guess what?!"
"What?" Emmy's face lit up as she waited to hear what I had to say. That girl loves surprises like nobody's business.
"You're my favorite girl in the whole world," I told her.
"Oh," she replied, rolling her eyes at me. (Rolling her eyes, you guys! When did my five-year-old turn 13??) "I thought it was going to be big, breaking news, or something." And she rolled over and promptly fell asleep.
So. There you have it. My all-consuming love for her is no big deal.
Also, when did she learn the term "breaking news"?
Anyway, I tell you this because I want you to know that I'm well versed in rejection, thanks to my kindergartener, so no matter what your response to this news is, I'll survive. Still, here goes…
Guess what?!
I'm starting to write again.
Feel free to roll your eyes, but I, for one, am super excited about that. I have missed writing, missed this space, and missed you all. I have a zillion emails to catch up on, but that will happen slowly. And that's okay too.
This summer has been amazing and restful and exhausting, all rolled into one. In case you haven't heard about our huge life changes, here they are in a nutshell:
The first week of June, Jon got a phone call about a new job. One he wasn't looking for, but has long been hoping for.
A few days later, he flew down for an interview. Within his 48 hour trip, he was offered and accepted the job, we signed a lease on a new apartment, and God set our lives on a new course.
Three weeks later (THREE WEEKS. Yes, you read that right.), we moved from Northern California back down to Southern California. Where both our families are.
We've spent the last month unpacking and breaking down boxes and settling in. And pretending the last few boxes in the bedroom and on the tiny patio just aren't there. They're invisible, right? Right.
So, we're back home. And it's such an incredible blessing and unexpected surprise. I had NO idea what the Lord had planned, but He knew. And I've longed for home & family so much over the last 3 years, that when this opportunity arose, seemingly out of the blue, I wept with gratefulness.
It's not been easy. We packed up a spacious 2000 sq.ft. house with a 2 car garage and a backyard, and are now living in a 900 sq.ft. apartment on the third floor. Ha! But I'm learning how to make the most of small spaces, and I'm now a PRO at moving. (I share all my tips here.)
Not easy, no, but it's been wonderful. We're home. Our families are here. Our traditions are here. Our familiar and favorite places are here. And even though I expected my "summer of rest" to look very different, being home has been far more restful for my soul than anything else I might have done this summer.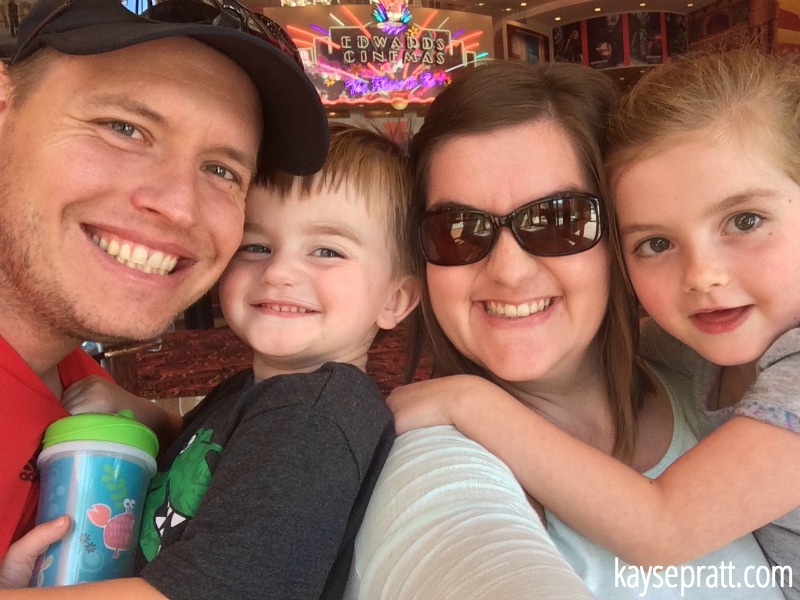 SO. That was our last couple of months. Now, onto what's ahead!
Our life here is vastly different from our life up north. Jon's job is much more demanding (he's teaching high school now, instead of elementary school, and let's not even talk about the concert schedule, mmkay?), so his hours are longer, and even when he's home, he's fairly busy. I'm homeschooling Emily (we started Kindergarten a couple of weeks ago!), and doing a little tot school with Nathan, so our days are a lot more structured than they have been in the past. I'm still recovering from a really intense last 6 months, and rest & health are priorities for me. Logistically, that doesn't leave a lot of time for writing.
So, I just plan to use the time I have. I'm getting seriously organized (small spaces force you to be more organized than ever!), and I'll be writing during naptimes and maybe a few nights after the kids are in bed. We'll see. All that to say, I'm holding my writing plans loosely as we figure out what our new normal looks like as a family!
Here's what I've got coming up in August & September…
Sharing lots of stories and what the Lord's been teaching me in the quiet. Especially on marriage, motherhood, and faith.
Quite a few posts on organization, particularly for small spaces.
My planning system for the year (it's a little eclectic, and I love it!).
My very best moving tips – what I did that made everything easier…and a few things that I would recommend avoiding like the plague.
A fun announcement that I'm a teensy bit (read: A LOT) excited about!
A blog-iversary celebration! That means giveaways for you, people.
Those are my plans, but we'll see how things play out. If my time away accomplished nothing else, the Lord certainly used it to remind me of what's important (faith & family), and also what I need in order to be healthy (sleep, good food, and exercise). It's funny (except not really) how fast you can forget the basics when you're focused on the wrong things. But I've got my head on a little straighter now, and I realize I can't compromise on the important things like I'd been doing.
So, I'm here. Ready to chat with you all a little more, but holding this space and my time here with open hands. My prayer is that the Lord uses whatever I've got to offer to encourage you, equip you, and hopefully make you laugh a little bit. Laughing is important.
Love you guys. I'm so grateful to be back!
Your turn! Tell me – how was your summer?
P.S. I do want to say THANK YOU to everyone who filled out our survey. (If you didn't get a chance to fill it out, you still can! Click here. I'd love to hear from you!) It's honestly my favorite thing all year long, because I love hearing what you have to say. Writing is often something I do all alone, sitting in the back of a coffee shop, or in a chair in the dark living room while my kids are napping. But hearing from you guys, listening to what you need right now, what you're going through in life, what you like and what you don't like – it's so important to me, and one of the best ways I can connect with you. So, thank you. I'm still reading through all of your answers, and really listening. I appreciate you so much.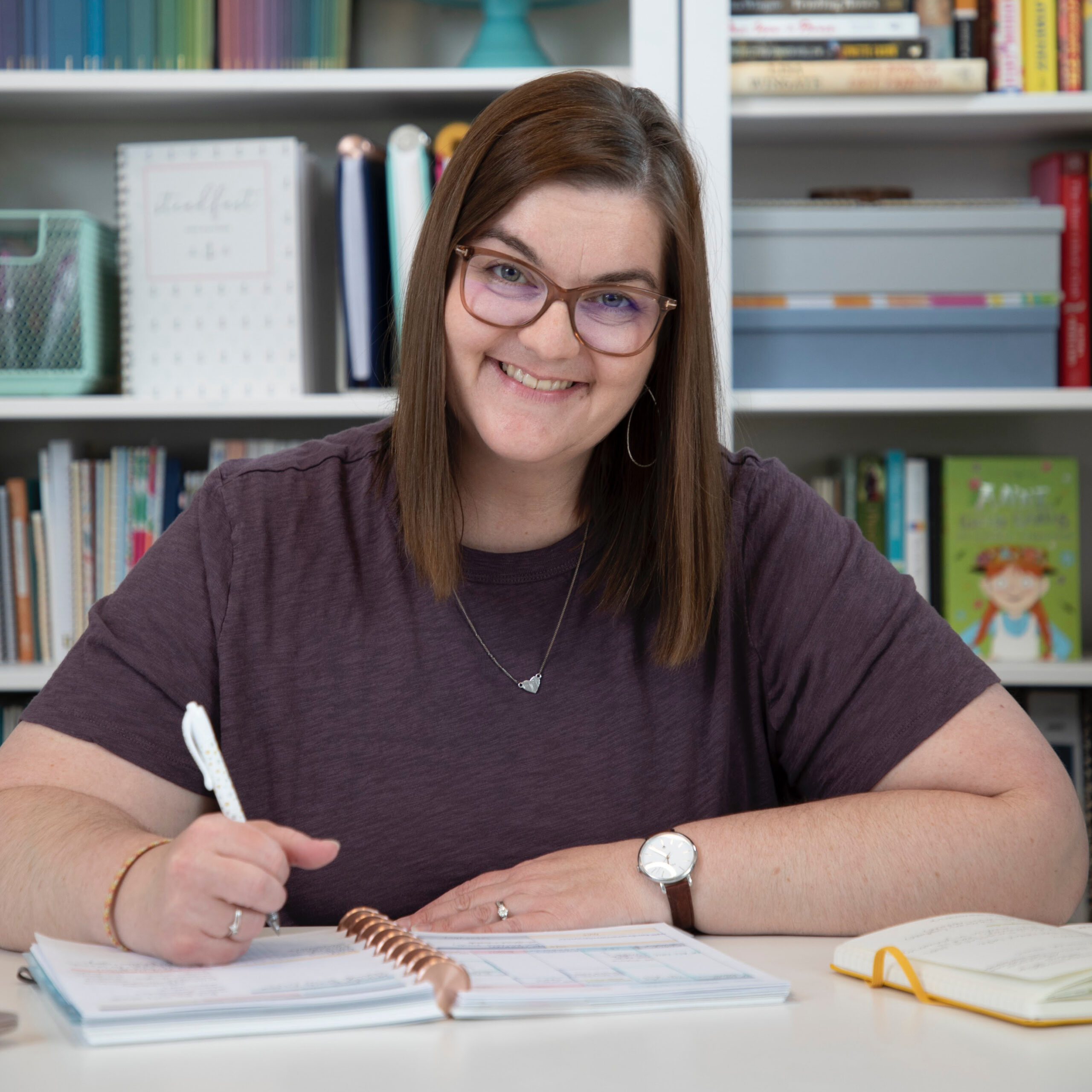 Kayse Pratt serves Christian women as a writer + designer, creating home + life management resources that help those women plan their days around what matters most. She's created the most unique planner on the market, helped over 400 women create custom home management plans, and works with hundreds of women each month inside her membership, teaching them how to plan their days around what matters most. When she's not designing printables or writing essays, you'll find Kayse homeschooling her kids, reading a cheesy novel with a giant cup of tea in hand, or watching an old show from the 90's with her husband, who is her very best friend.