How I run our home with one sheet of paper!


Welcome to The Planning Corner- the weekly newsletter designed to help you simplify your planning life!
Hey friends – Stephanie here!
I love a good checklist.
Sometimes I love more than just one good checklist! I have checklists for just about everything – the kids, the chores, even checklists for my checklists.
As much as one checklist can help to keep you organized, too many can start to work against you and become one more thing to keep track of (hence the checklist of checklists.)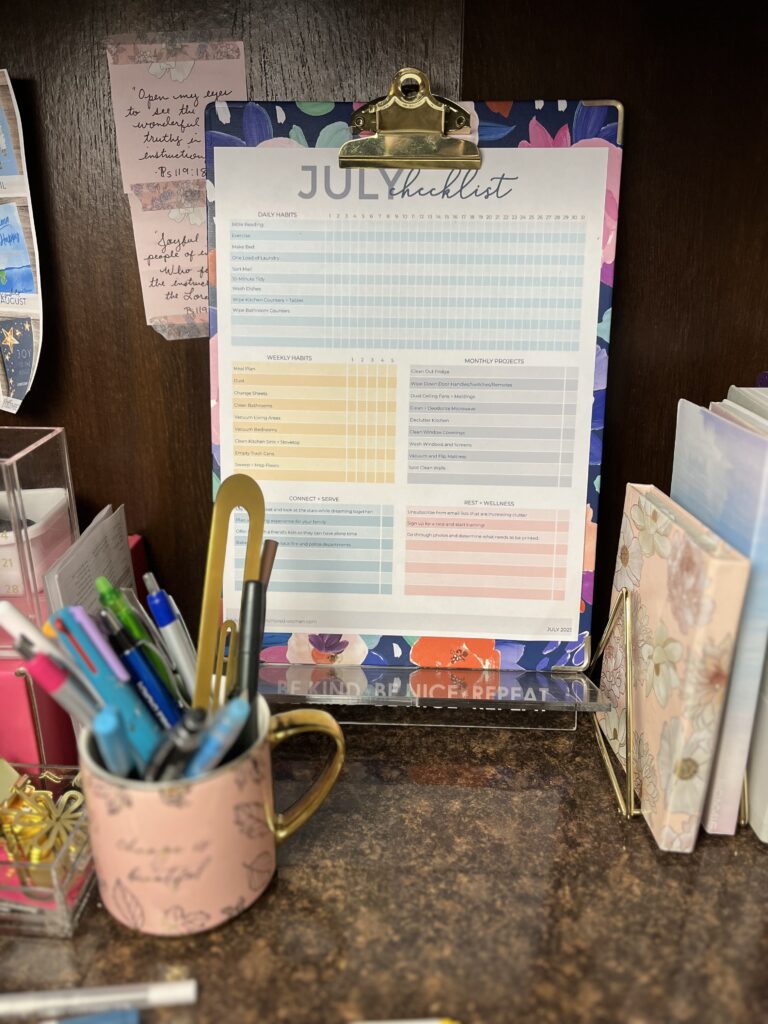 Since I've been using the Master Checklist from the Anchored Life Club, I have not had that problem. Our whole command center can be reduced to one sheet!
Don't even get me started on how much I love a good Command Center…
The Master Checklist helps me keep track of daily chores, weekly cleaning habits, and is even updated every month with new ideas for regular household maintenance. When was the last time you remembered to dust your fans and moldings?

My favorite sections, however, are the two on the bottom – Connect + Serve, and Rest + Wellness. These are ideas to help you connect with your people and put a little more rubber on your own tires. And you can check them off when done! (Refer to line one for my feelings on checklists.)
I clip our Master Checklist to a clipboard and hang it in a place where everyone can see. Often I will write family members' names next to certain chores to let them know which ones they are responsible for. Usually I print the checklist out and use it as is, but an editable version is available each month so that you can customize it to work best for your family, as well as completely blank versions.
Since we've been using the Master Checklist, things tend to run just a tad smoother. It's all my checklists in one!! Everyone can see exactly what needs to be done, and what they have to look forward to.
My family loves knowing exactly what they are responsible for and I love that I can run my entire household from one sheet of paper!
Have you grabbed your own Master Checklist yet? The Anchored Life Club is open THIS WEEK, at an incredible discount – it's the very best time to join!! Click the link below to check it out!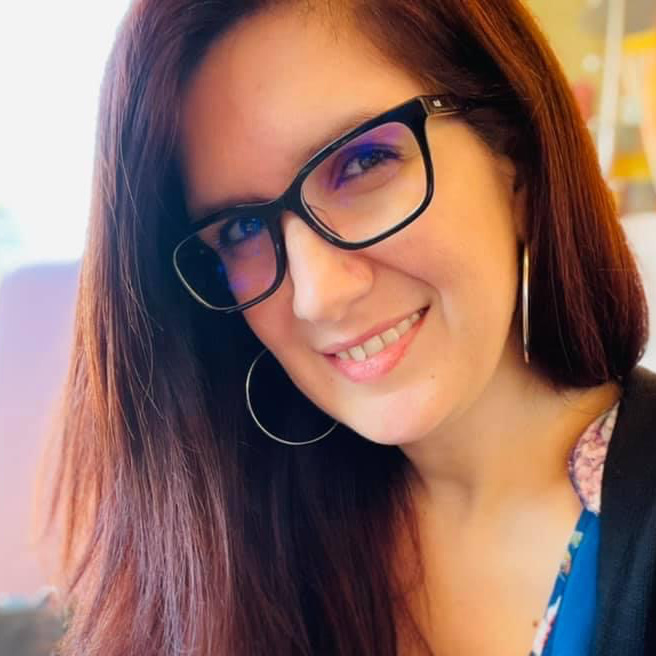 Stephanie is a writer, creator, and social butterfly. She is also a wife to a pretty cool husband and homeschool mom of three spunky girls. She loves to learn and talk about ALL THE THINGS, especially homeschooling, theology, and reading. You can often find her in our Anchored Women Mighty Networks community, asking life changing questions (coffee or tea?) or hosting our monthly book club discussions.