What I'm Reading in April
This month I've been swimming in fiction. I just love it so much. My friend Mary introduced me to Kasie West, and I might be a tiny bit obsessed. I've read three of her books this month. Plus our book club book, and an old favorite, and another new author on my list – I'm the happiest reader!
Fiction is just such an escape for me – but not like tv or social media, where you're still tired and drained afterwards. Nope, fiction refreshes me, and helps me see writing and stories in brand new ways. Reading makes me a better writer. Alright, onto the good stuff. The books!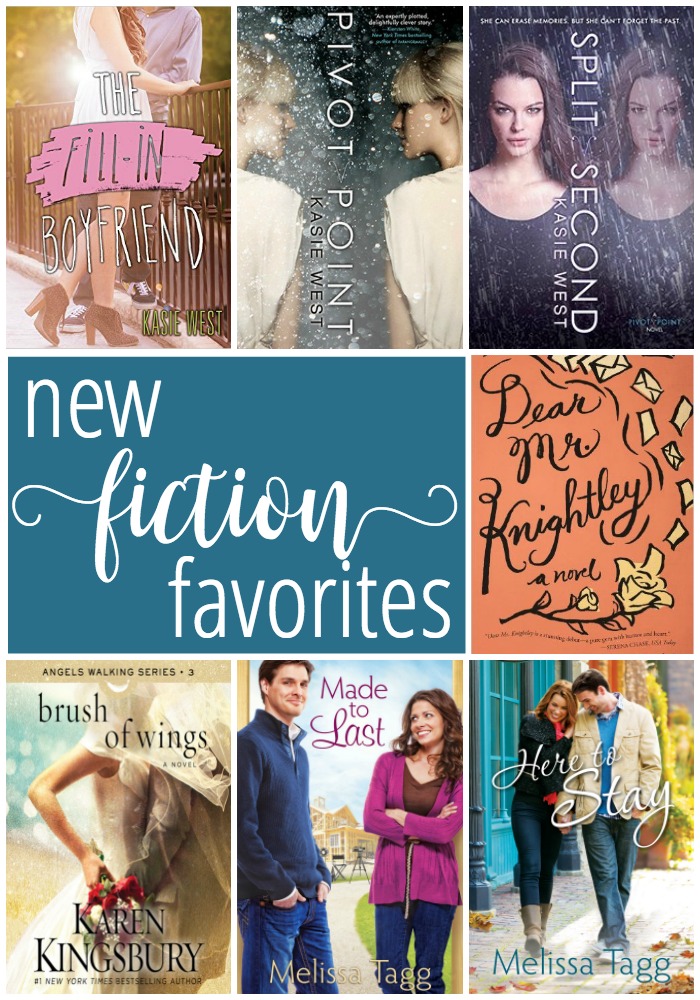 The Fill-In Boyfriend, by Kasie West :: My friend Mary got me hooked on Kasie West. She's actually a young adult author, but I kinda love YA fiction when it's clean. This book was sweet, hilarious, and well written. It's a super quick read – I read it on the plane to the Making Things Happen Conference last month, and it made me want to read more from Kasie West!
Pivot Point, by Kasie West :: So I did read more. Pivot Point and the sequel, Split Second, are about high-schoolers who have superpowers. Mind powers. I know it sounds ridiculous, but the story sucks you in, and you're stuck! I literally opened Split Second the second I was finished with Pivot Point. It's that good.
Split Second, by Kasie West :: The sequel to Pivot Point. I can't even. You guys, if you enjoy good fiction, and don't mind a few high-schoolers with paranormal superpowers, you should run and get these books ASAP.
Dear Mr. Knightley, by Katherine Reay :: Of course I'm reading this one! It's our Book Club selection for April!! It's so good, you guys. Honestly, I wasn't sure if I'd like a book that's completely written in letter form. But I can't put this one down. I can't wait to talk with you about it! Don't forget to RSVP for our discussion at the end of the month!
Brush of Wings, by Karen Kingsbury :: I'm a big Karen Kingsbury fan, so I buy all her books as soon as they come out. This one was no different. It's the last in a trilogy about angels walking among us. It's obviously fiction, but a beautiful story, and this book wrapped it up. I can't ever put her books down till I'm done with them, and then I'm just sad it's over. This is a great read!
And I just picked up Made To Last & Here To Stay from the library, because Mary said I need to read Melissa Tagg, too. I'll let you know how those are!
Your turn! What are you reading this month?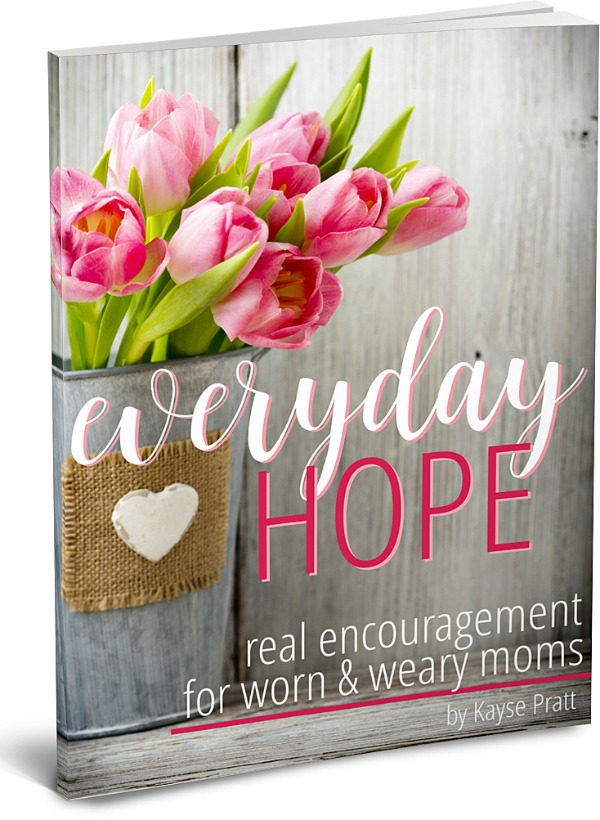 If you're looking for a book that's a little less fiction and a little more encouragement, can I suggest our newest book, Everyday Hope? It's for worn & weary moms, who just need to be encouraged in the hard work of motherhood. That's always me. Maybe it's you, too? Get the details here!
---
PIN IT!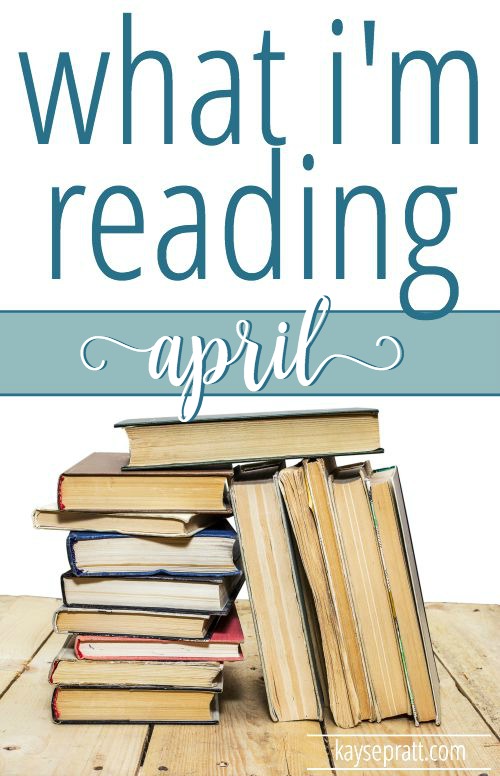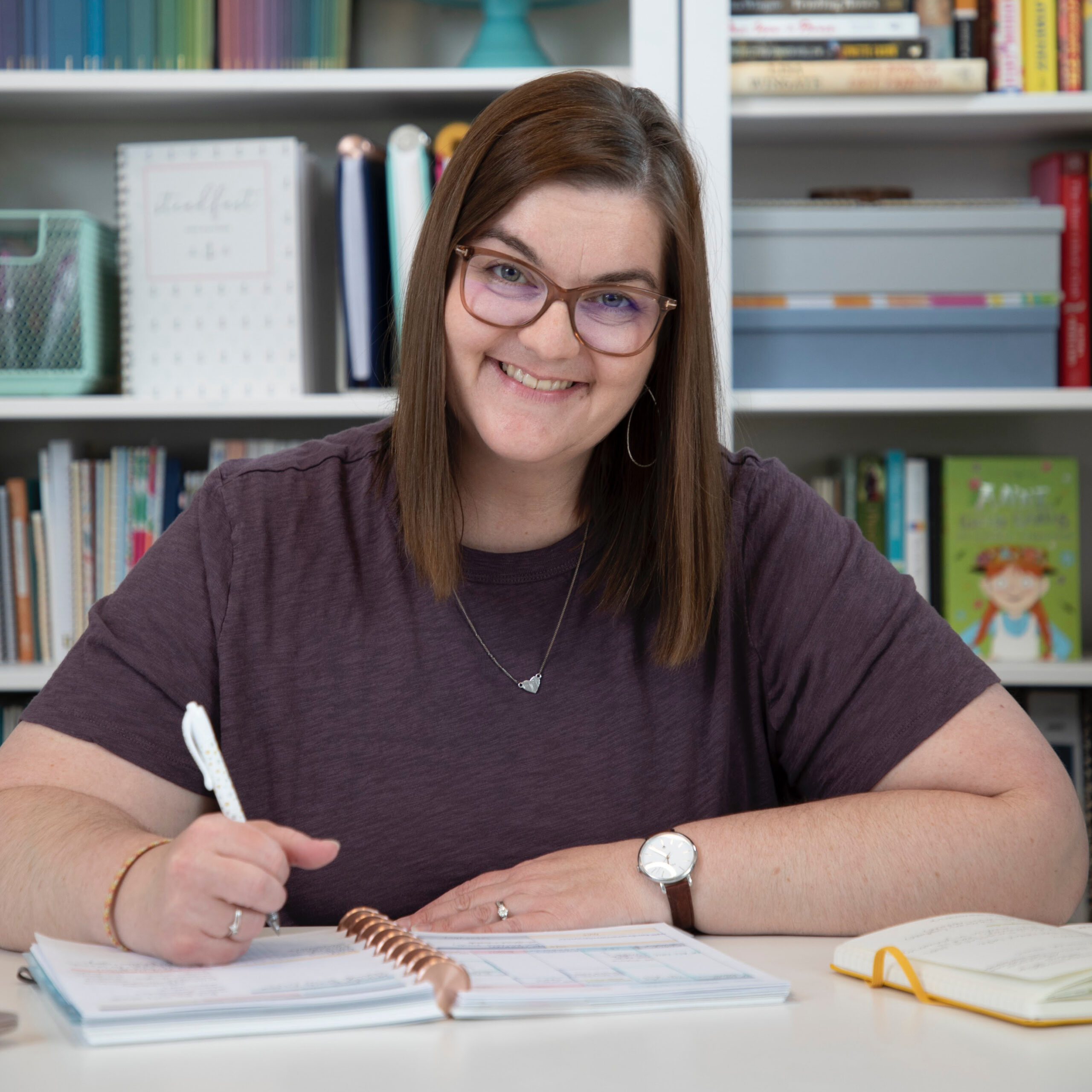 Kayse Pratt serves Christian women as a writer + designer, creating home + life management resources that help those women plan their days around what matters most. She's created the most unique planner on the market, helped over 400 women create custom home management plans, and works with hundreds of women each month inside her membership, teaching them how to plan their days around what matters most. When she's not designing printables or writing essays, you'll find Kayse homeschooling her kids, reading a cheesy novel with a giant cup of tea in hand, or watching an old show from the 90's with her husband, who is her very best friend.