3 Easy, Meatless Recipe Ideas for Healthy Fall Dinners
All mamas have felt it: the 4pm dread. 
After a long day of distance learning, errand running and sibling-squabble refereeing, having to initiate another meal-making process can feel overwhelming. Worst of all, if dinner has not yet been planned, mama can feel defeated. Deciding what to make and then actually pulling out the ingredients, washing, chopping, cleaning, serving, and then registering complaints from picky people? On a bad day, the task of choosing and making dinner can be the final straw for mom's sanity. 
In an ideal world, we would have planned tonight's dinner a week ago. But the real world is full of scheduling wrenches that rob us of realizing our best intentions: a dentist appointment that's gone late, an extended phone call with a suffering relative, a plumbing disaster. 
That's why I keep a few staples in my pantry at all times, so that when our schedule goes to heck—we don't have to declare a PB&J night again. (Not that anything's wrong with that!) These recipes are simple enough to be made while you're asleep. (Although I wouldn't advise that for safety reasons.) When you need to throw together a quick, nutritious meal for your people, here are three of our go-to's.
Minestrone
Soups are pretty hard to mess up. Sautee chopped onion and garlic in some olive oil over medium heat until caramelized. Add carrots and celery. (Or don't.) Add salt, pepper, oregano. Add veggie or chicken broth. Then add any combination of canned tomatoes, kidney beans, chopped zucchini, frozen corn, chopped potatoes, a small bit of elbow noodles. Allow to simmer while you pull a frozen loaf of French bread from the freezer and pop into the oven. Coscto, Walmart or the local grocery store always have freshly baked baguettes. They are worth keeping in the freezer for soup nights. Those crusty treasures always taste freshly baked if you reheat them in the oven for 10-15 minutes. If you prefer more explicit minestrone recipe instructions, here are two of our favorite minestrone recipes: Ellie Kreiger, Cookie and Kate
Chickpea Curry + white rice + roasted broccoli
The Pioneer Woman's chickpea curry recipe has been on repeat in our home for several years. Tasty, filling, satisfying. This meal creates a few more dirty dishes than minestrone, but it's worth it. Here is our favorite roasted broccoli method. (I omit the lemon, basil and pine nuts and it's still delish!) Prepare white rice however you like. Even better if you already have some left over in the fridge. 
Burrito Bowls
This meal is simple, and my kids love it because they have more control over what exactly they put on their plates. The dinner table looks like several bowls of various toppings: rice, beans, corn, shredded cheese, (whatever fresh produce you have laying around) lettuce, tomato, avocado, onion, cilantro. The key to this meal is delicious beans. Here's how you make those: in a saucepot, sauté ½ chopped yellow onion and three cloves of garlic in olive oil until caramelized. Add salt, pepper, cumin, oregano. Open two cans of black beans and dump the entire cans into the pot without straining. (Trust me.) Let the beans simmer while you prep all other items. 
One more tip to simplify your life around the dinner table: paper plates. The healing properties of paper plates cannot be overstated. Do yourself a favor and grab a bulk package. Not the flimsy ones, but the kind that can hold a burly lumberjack's serving of rice and beans. (To allay your environmental concerns, did you know paper plates are compostable?)
And one final idea for simplifying dinner time—train those kids to handle dish duty. This is not a favor for mom, this is part of their responsibility as a member of the household. Our three oldest kids do the dishes every night. They are 10, 9 and 7. They work together until the job is complete. They've been handling dinner dish duty for about a year. It has not been seamless or perfect, but they've been improving and growing. After dinner, my husband and I often retreat to our bedroom to have our own uninterrupted conversation for the 25 minutes it takes for the kids to complete their job. They listen to music and learn about cooperating and completing a shared task.  
What are your go-to dinner plans when you're at the end of your mom-rope and can't tackle a complicated new recipe? Share your favorite pantry-based meals below.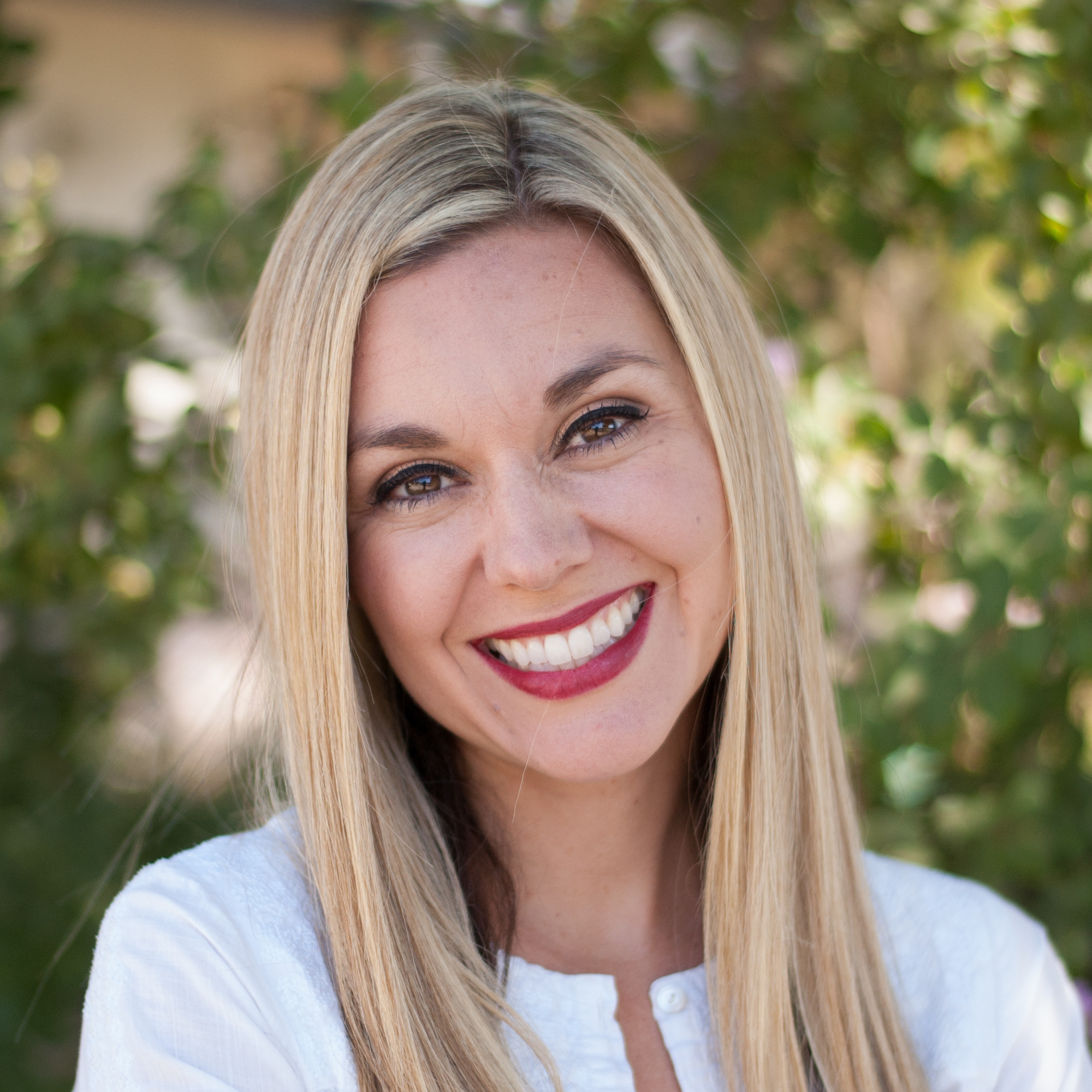 Molly DeFrank is a mom and foster mom to five kids under ten. She writes about faith and motherhood—the hilarious and the hard; the fun and the maddening; the beauty and the blunders. She loves to share encouragement and laughter with women just like her. You can find her on Facebook, Instagram, or her website, www.mollydefrank.com.