"I feel like I'm doing it all wrong," I whisper, shame coursing through me.
Meeting my friend's eyes, she offers a sympathetic smile and leans forward, clearly and deliberately. "We all feel that way sometimes." 
I nod, feeling my burden lift a little. There's no judgment in her tone, because she's experienced it too: Anxiety-inducing, sometimes debilitating Mom Guilt. 
Mom Guilt is that insidious voice inside that tells you that you're not good enough. It's the one that says you're not doing enough, or you're doing too much, or your children are badly behaved and it's your fault—someone else could do it better. It tells you that you're failing.
It's funny because Mom Guilt begins before children even arrive, while they are still in utero. Suddenly you can't eat deli meat or feta cheese without wondering if you are causing irreparable harm to your child. 
Unfortunately, Mom Guilt doesn't end there; it spreads and intensifies. When the baby arrives, you wonder if you are letting your child cry too long or should have let them cry a little longer. You feel guilty for wishing they'd sleep through the night even as a part of you feels guilty for not cherishing the moment. 
As they get a little older, you worry about what your child is eating—are they getting enough variety, are they drinking too much juice, is it bad if they only want peanut butter and jelly sandwiches when it seems like everyone else's child loves beets and asparagus.
Or maybe it's that the little girl down the street crawled at four months and walked at six, and could recite her ABCs backwards by age two, while your own child struggles to meet milestones. Comparative parenting can be painful, and it can continue through elementary, middle, and high school.
But at the heart of all these questions and spiraling worries is the very serious question: Am I good enough? 
At the root of Mom Guilt lies fear.
Fear that we aren't doing a good enough job, that we are damaging our child by not doing something right.
Fear that our mistakes will haunt us, and that someday we'll look back and wish we had done something—that one thing, that one moment in time, that one traceable choice—differently.
Fear that we just don't measure up to our friends, our church, or our society—that there's something inherently wrong with us that makes parenting difficult for us but seemingly effortless for others.
And though we know that's a lie, we still wonder—is it, really? There are days we feel so bruised by life that our worries feel less like a lie and more like an inescapable truth. In those vulnerable moments, Mom Guilt seeps into the fragile places of our hearts and takes root.
Instead of believing those lies, here is the truth: The cure for Mom Guilt is an understanding of who you are and who God has made you to be.
If you've ever struggled with Mom Guilt, you're not alone. But here's something to consider:
Read:

Start by reading Psalm 139:13-16:
For you created my inmost being;
you knit me together in my mother's womb.
I praise you because I am fearfully and wonderfully made;
your works are wonderful,
I know that full well.
My frame was not hidden from you
when I was made in the secret place,
when I was woven together in the depths of the earth.
Your eyes saw my unformed body;
all the days ordained for me were written in your book
before one of them came to be. (NIV)
Reflect:

We usually think of those verses from the child's perspective—but what about from the mother's perspective? What do they say about God's intent? 

God knew our children before they were even born. He knit them together and placed them with us. And he did it on purpose.
Respond:

In what ways have you experienced Mom Guilt? Do competitiveness and comparison factor into how you parent? If so, how can you overcome Mom Guilt and extend grace to yourself and others? 
Lord, thank you that you don't make mistakes.
Thank you that you chose to place our children in our family—in your timing and in your way. Help us to remember that we are good enough; in fact, we are exactly who God intended us to be.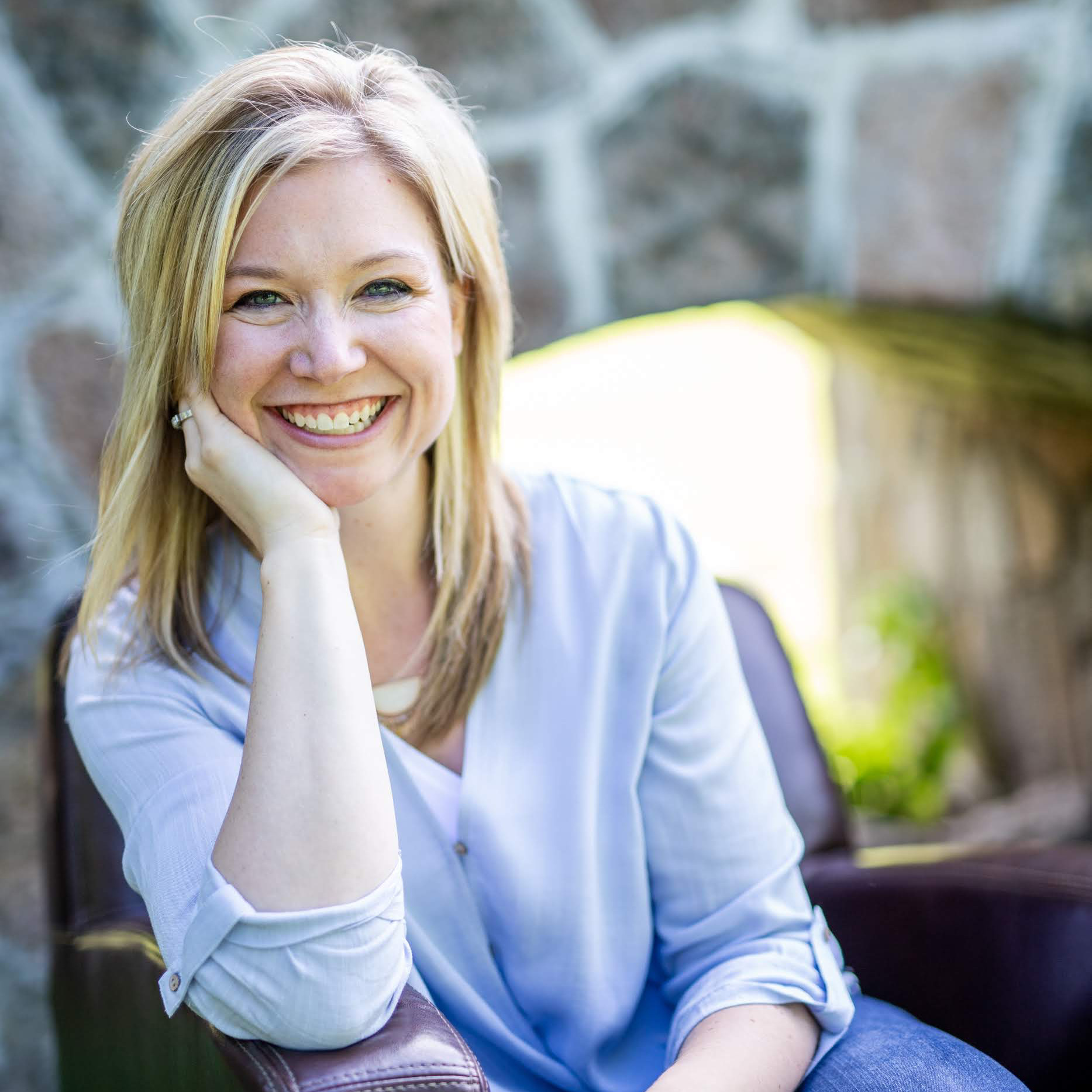 A career in journalism set Kristin Demery up to publish her own stories of living this wild, precious life. She now is an author of five truth-telling books, including the latest 100 Days of Kindness, and part of a trio of writers collectively known as The Ruth Experience. Kristin served as a newspaper and magazine editor and her work has been featured in a variety of publications, including USA Today. She still works behind-the-scenes as an editor for others while writing her own series on kindness, friendship, and living with intention. Find more from Kristin at theruthexperience.com.