My Favorite Fiction Reads :: Friday Favorites
My compromised lungs have been failing me this month. Last month it was pneumonia. And right now I'm waiting to get an appointment at the doctor's office to find out what lovely little bug has invaded my lungs this time. My guess is bronchitis. Everyone else in our house is healthy, thanks to my mad application of oils at every opportunity, so I'm guessing that my sad, post-PE lungs just don't have the same kind of stamina they used to.
Anyways, the POINT is that I have not been on the computer much because instead of writing during naptime, I've been SLEEPING. Or trying to, at least. When I can't sleep, though, I've been reading. Fiction. Lots of fiction. I do not have the mental capacity for non-fiction right now. I thought I'd share a few of my latest reads and my most-loved favorites with you. Cause maybe you're sick too. Or maybe you're healthy and just need a good book. In any case, I've got you covered.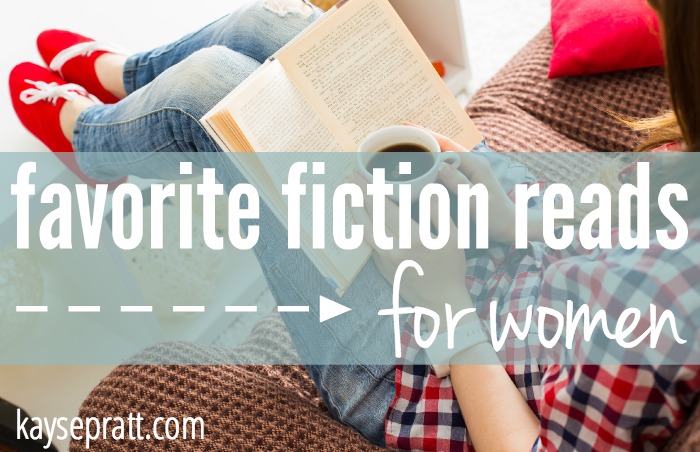 Latest & Greatest Fiction
All the fiction I've been reading lately.
Undetected, by Dee Henderson – This one is by one of my favorite authors, but honestly it's taken me a while to get into it. It was a sloooooow start. But now that I'm more than a few chapters in, it's getting good & suspenseful.
The Husband's Secret, by Liane Moriarty – I borrowed this one from the library after a friend recommended it, and I loved it! It's the story of three women whose lives all wind up entangled in one way or another. The story is very compelling, and once you're in, it's the kind of book you can't put down! *It's not a Christian book, so don't be surprised by some language.
Big Little Lies, by Liane Moriarty – Since I loved the first book of hers that I read, of course I requested the second one from the library! Honestly, I loved this one even more. It's all about school moms, and the politics and cliques and secrets that arise among women when their kids all go to school together. It's hilarious in parts and devastating in parts. All around, a good read and lots to think about.
On My Nightstand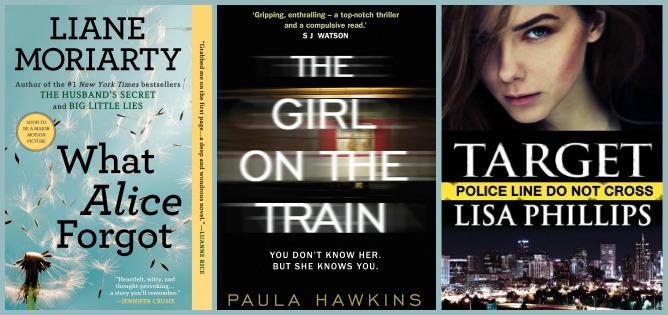 These books are next on my list of fiction to read!
What Alice Forgot, by Liane Moriarty – Yep, this is the 3rd book by the same author I mentioned above. It's up next!
The Girl On The Train, by Paula Hawkins – I've heard this is such a good read. It's on my list, but the request line at the library is insane. I'm waiting for a good deal on Amazon!
Target, by Lisa Phillips – This one is still free on Amazon, so I downloaded it and hope to read it soon. I've heard this is a great series, so I'm excited to start it! I love a good series, as you'll see below…
Most Loved Favorites: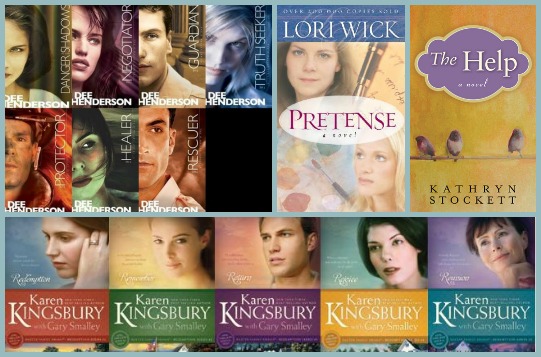 These are the books I can read over and over again. They are SO GOOD!!
The O'Malley Series, by Dee Henderson – One of my all-time favorite series. I go back and read these again and again. Each book is about a sibling in the O'Malley family, and you'll fall in love with all of them! These are suspenseful & awesome.
The Redemption Series, by Karen Kingsbury – Also about each sibling in a family, these books that focus on the Baxters are the kind of books you can't put down. Also ones I read over and over again. These are more real-life issues & how we deal with them as Christians (infidelity, cancer, single-motherhood, etc.).
Pretense, by Lori Wick – I'm starting to think I have a problem with books about families… This book is about two sisters, and follows them from childhood to adulthood. I've read this multiple times since high school and it always makes me cry.
The Help, by Kathryn Stockett – This is just one of the best books I've ever read. I don't care if you saw the movie, read the book. You'll love it even more.
So, if you're looking for me, I'll be on the couch with my coughing and my Kleenex, and one of these books.
What good fiction have you been reading lately?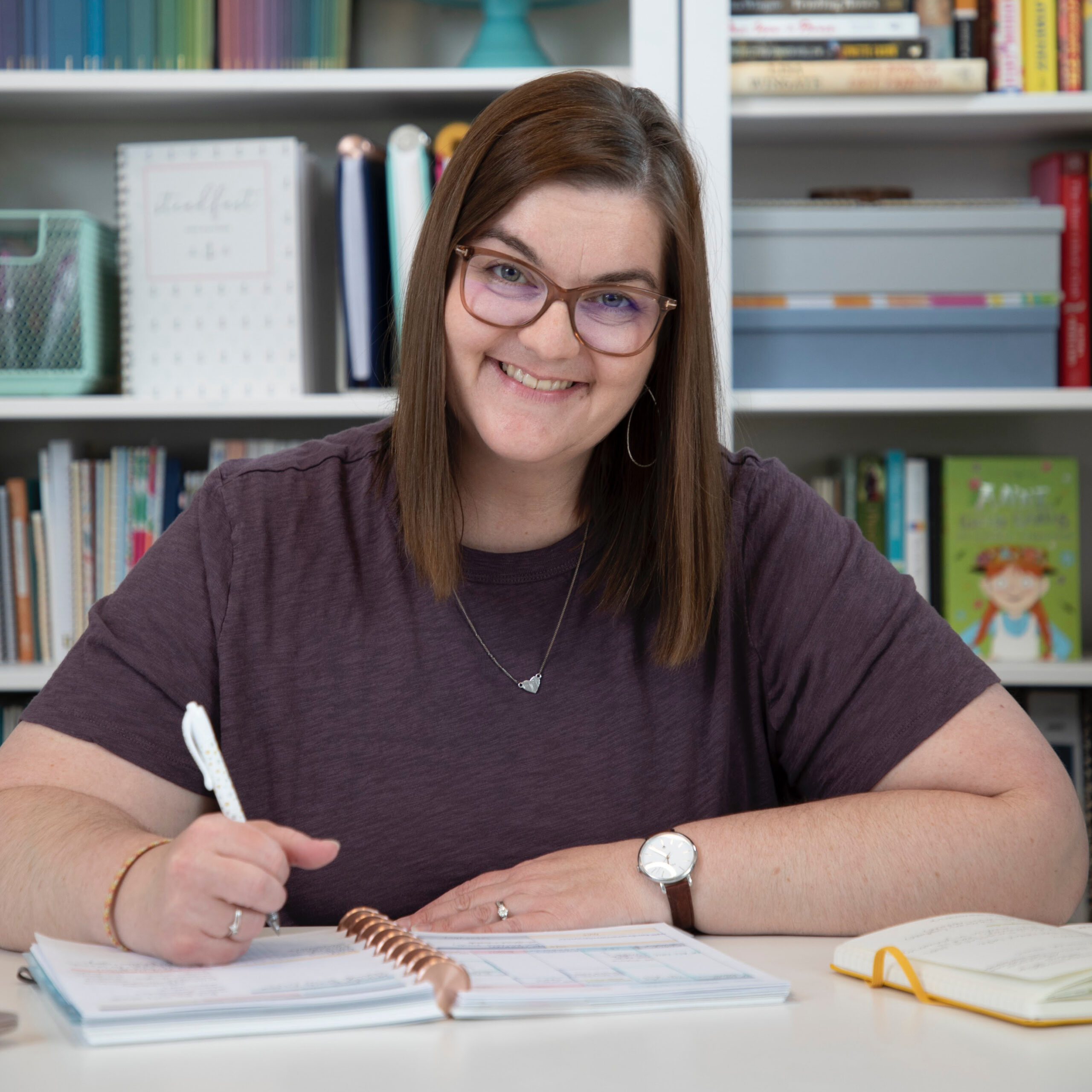 Kayse Pratt serves Christian women as a writer + designer, creating home + life management resources that help those women plan their days around what matters most. She's created the most unique planner on the market, helped over 400 women create custom home management plans, and works with hundreds of women each month inside her membership, teaching them how to plan their days around what matters most. When she's not designing printables or writing essays, you'll find Kayse homeschooling her kids, reading a cheesy novel with a giant cup of tea in hand, or watching an old show from the 90's with her husband, who is her very best friend.