Our Homeschool Plans & Curriculum Update
Jon went back to work this week, so we did too. Goodbye Christmas break, hello homeschooling! Except I still have my Christmas decorations up. But let's not talk about that.
When I initially planned to homeschool Emily, I bought the whole giant package of Pre-K curriculum from Sonlight. I loved the books and a few other things, but overall, that system just didn't work super well for us. Emmy is at different places in every subject, and a specific level of curriculum wasn't ideal. Because of that, we've pieced together a few different programs and curriculum options that we've found work best for us!
The main change I've made since we started homeschooling is SIMPLIFYING. I am not so focused on sticking to the teacher guide and doing everything that we are "supposed to". Instead, I'm focusing on the core subjects and doing them in a way that works best for our family. I am learning that this is the beauty of homeschooling! I don't have to stick to any one set curriculum, I can choose the things that teach & challenge my daughter the best, and I love that! The teacher side of me has a blast coming up with exactly the right work for her.
Here's what we've been doing lately, and what we'll be focusing on during this half of the year! I finally feel good about our choices, and Emily likes them too. It's a bit of a relief finding a good fit.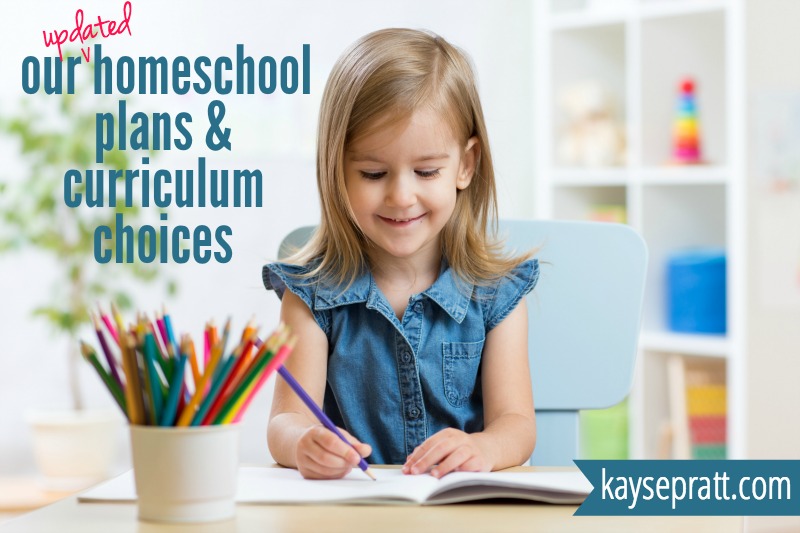 Homeschool Group: Classical Conversations
I am SO EXCITED that we started Classical Conversations this week! We visited a class a few weeks ago, after attending an information night, and Emily loved it and so did I. I always kind of shied away from CC because I don't think I really understood the Classical model of education, but it actually seems like it will fit our family and our educational philosophy really well.
We spent yesterday morning with our CC group, and it was so wonderful. Emmy met some new friends, learned a bunch of new info, and got to hear someone else tell her that it wasn't her turn to talk. I met some new friends, learned a bunch of new info, and got to sit back while someone else told Emily that it wasn't her turn to talk. Like I said, it's a good fit. 🙂 This week, I'm getting all set up for the memory work, creating our review cards and a CC notebook. I love the loose structure this method provides, and the freedom to build on a solid foundation of understanding. I'm a fan!
Curriculum Choices
On top of CC, we've chosen a few key items to supplement what we are learning. Plus, I want to be working through a set curriculum for both Language Arts and Math. Here's what we've chosen!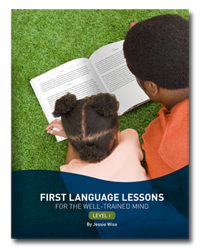 Language Arts: Books & First Language Lessons
I'm mainly using literature as the base for our language arts program, since Emily can read just fine. I love the books from Sonlight, especially The Lion Storyteller Bedtime Book and Eric Carle's Animals Animals. We are also starting to read Mrs. PiggleWiggle JUST BECAUSE.  Little by little though, I've been incorporating lessons from our First Language Lessons book. I really like how it's laid out, how each lesson builds on the last, and how simple and straightforward it is.
---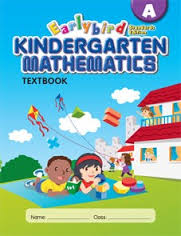 Math: Singapore EarlyBird
We have been using the Singapore EarlyBird workbooks for Math, and Emily is loving them! They are colorful and interactive, and right at her level. Since we're still doing Pre-K, we're moving slowly through these books and hoping they last us into Kindergarten.
---
Handwriting: Handwriting Without Tears
I've taught this program before, and I'm familiar and comfortable with it, so that's what we're using for Emmy! I'm very happy with it.
---
Science: Berenstain Bear's Big Book of Science & Nature
We are reading through this book a few days a week after naptime. It's fun, Emily is learning a lot, and we're able to stop and learn more about the things that interest her as we go! For instance, she loved the idea of tornadoes, so we stopped and watched a few videos on YouTube. She thought that was SO COOL. Mommy did NOT.
---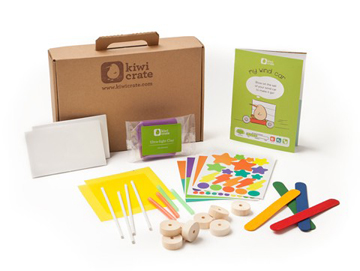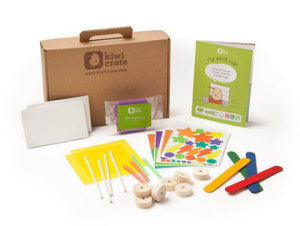 Art: Koala Crate
Art is NOT my forte, which is why I love Kiwi Crate (we use their preschool crate – called Koala Crate) to take care of this for me! Once a month, they send a box of themed art projects that are mess free and, more importantly, stress free! Everything we need comes in the box, so there's no prep for me. And they've put a lot of time and energy into making crafts that the kids will love. Emmy ADORES these boxes and can't wait for them to come each month! You can read my full review of one of our crates here.
---
Our Daily Schedule
Right now our schedule is pretty loose. We don't have a lot of things we need to do, and we don't have a lot of extra-curriculars. But here's an idea of Emily's daily schedule:
7am – Breakfast
8am – Morning Chores & play
9am – Notebook Work (calendar, math, handwriting, language arts)
10am – Play Outside
11am – Lunch
12pm – Naptime/Rest (depends on the kid and the day!)
3pm – Read together
4pm – Play Outside or watch a show (if it's raining), while I prep dinner
5pm – Dinner
6pm – Baths & Evening Pick Up
7pm – Bedtime
We will head to Classical Conversations one day a week, and once a week we run errands from 9-11am, so we do homeschooling probably 3 solid days a week.
I hope that helps you and gives you an idea of how our days work! That's a super simplified version that does not take all of the sibling fights, preschool drama, and toddler antics into account, but you get the idea. Send any questions my way! We are slowly but surely falling in love with homeschooling.
What do your homeschooling days look like? What curriculum do you use?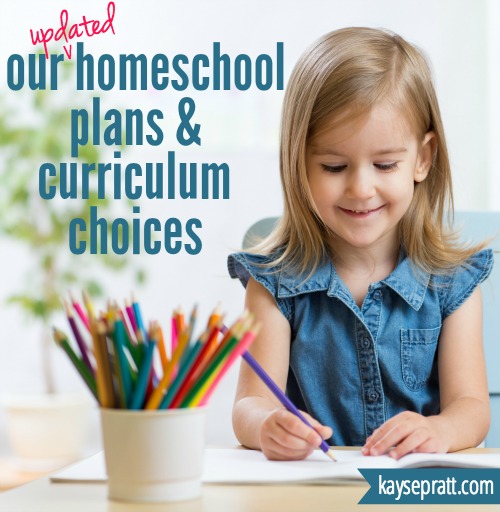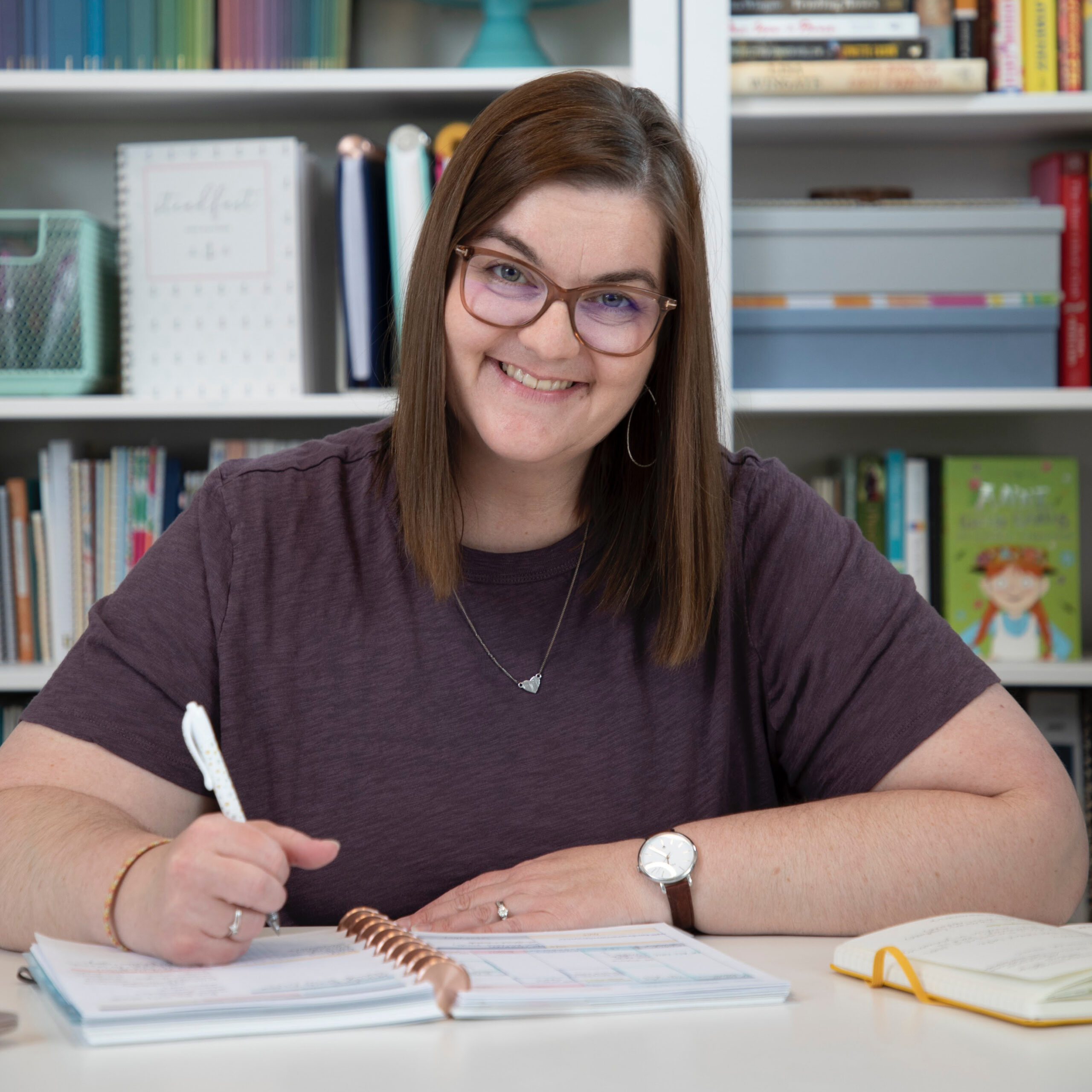 Kayse Pratt serves Christian women as a writer + designer, creating home + life management resources that help those women plan their days around what matters most. She's created the most unique planner on the market, helped over 400 women create custom home management plans, and works with hundreds of women each month inside her membership, teaching them how to plan their days around what matters most. When she's not designing printables or writing essays, you'll find Kayse homeschooling her kids, reading a cheesy novel with a giant cup of tea in hand, or watching an old show from the 90's with her husband, who is her very best friend.