Peek Inside Stephanie's Homeschool Planner!


Welcome to The Planning Corner- the weekly newsletter designed to help you simplify your planning life!
Ready for today's special homeschool edition? We're taking you inside Stephanie's Homeschool Planner!!
You probably won't be surprised to learn that there really isn't a homeschool planner out there that I haven't tried (shocking, I know.)
The tension seems to be finding the right amount of structure without losing the flexibility that homeschool demands. I like having a little bit of planning support, but I also like being able to make changes without having to scrap the whole plan.
Our Homeschool Lesson Planner really hits the sweet spot for me. The key here is customization- I can print exactly the pages I need and nothing that I don't. Even if I get halfway through the month and decide I want to try a different way of scheduling our lessons, I can.
If I decide it serves me to put each child's curriculum page next to their yearly goals, I can.
Shoot, if I want to start our homeschool year in March, I can.
No wasting pages, no throwing out a half-unused planner at the end of the year, no having six separate notebooks with planning information. I can put everything I need in one spot, in exactly the order I need it in!
Check out the video to see how I use my planner (I'm pretty heavy on the prep work!) and check out our link below to grab The Homeschool Lesson Planner at an awesome discounted price for the entire month of July! Shop here!
Looking for a Homeschool Planner that's designed to fit YOUR unique family?
Our completely customizable

Homeschool Lesson Planner

is on sale for just $24 this month only! Grab yours today!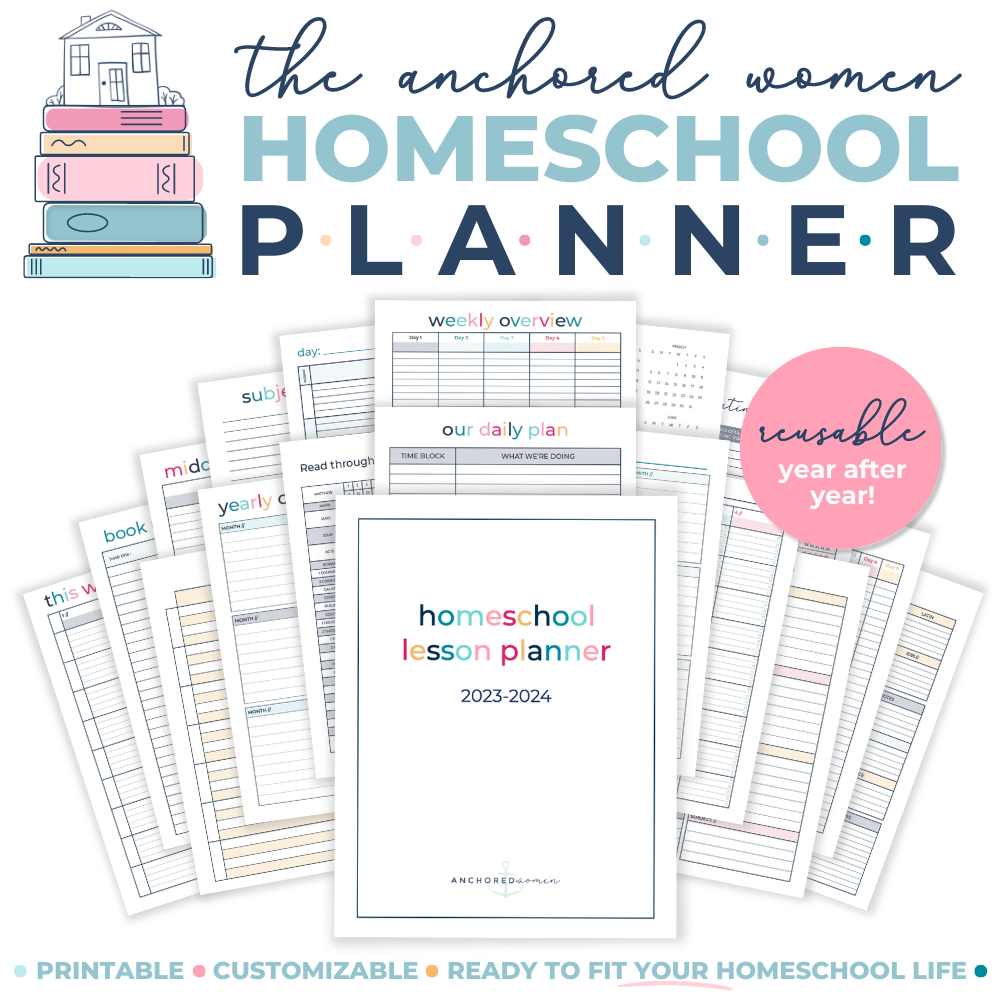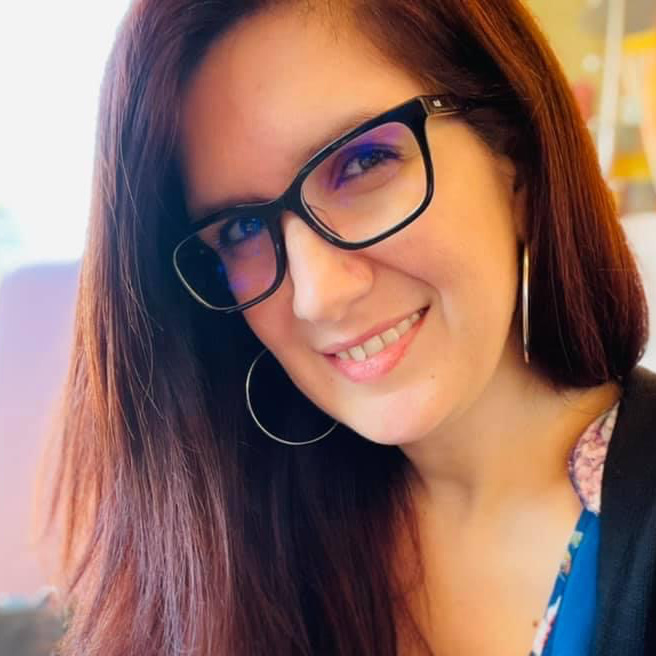 Stephanie is a writer, creator, and social butterfly. She is also a wife to a pretty cool husband and homeschool mom of three spunky girls. She loves to learn and talk about ALL THE THINGS, especially homeschooling, theology, and reading. You can often find her in our Anchored Women Mighty Networks community, asking life changing questions (coffee or tea?) or hosting our monthly book club discussions.