A simple Scripture study plan!
I don't know anyone who needs Scripture more than busy women.
Yes, I know, everyone needs Scripture, but this crazy busy season of life, where I'm raising kids who try my patience, and building a marriage that takes a lot of work, and trying hard to make ends meet and make the important things happen and keep a home and invest in relationships – well, this is the season where I've never been so aware of my need for the Lord.
And not only that – today's culture sings a song of confusion. Of half-truths and "personal truths" and truth that isn't truth at all. And I'm seeing, more than ever before, my desperate need to know the simple, clear melody of the One Truth – God's Word, and what He says about Himself & us.
So, I'm making it a priority to dig deep into Scripture. To root myself in God's Word, and write it on my heart, so that I can know what it says and share that truth with others – especially my family.
And I'd love for you to join me!
Introducing the Simple Scripture Study Plan!


Each month, we'll use a simple Scripture study plan that guides you to read, write, and memorize Scripture in just 10-15 minutes a day. Each month, I'll send you a study plan, complete with a list of the verses you'll be reading and writing each day, and a place to check off each one once you've finished. You'll also receive a printable daily journal, giving you space to write down that day's verses, along with your thoughts or prayers.
Each month will walk you through a few passages of Scripture, ones that are important for you to know by heart. These passages will not be single verses – they will be chunks of Scripture, in context, so that we are reading, writing, and memorizing in context as well. Plus, the plan is designed to cover each verse more than once, helping you review and truly memorize each passage.
I'm so excited to dig deeper into Scripture with you!
What you need to do:
Sign up!
If you'd like to join us for this FREE Scripture Study, you'll need to sign up here or below! That way, you'll receive your study plan each month, straight to your email inbox. And guess what? When you sign up, you get this month's plan right away!
Grab a Bible!
Set out your favorite Bible, and get ready to study! If you're in need of a great study Bible, this one is my favorite. It's a great study Bible, AND it's a journaling Bible. Be still my heart!
Get a notebook or print out the journal pages!
You'll be writing out Scripture each day, so you can either use the journal pages that are included with the plan, OR you can grab a notebook of your own. Personally, I prefer to write in these notebooks. They are my favorites, because they open flat and the paper doesn't bleed. I have a zillion of them!
Gather your favorite pens!
Writing out Scripture is meaningful and useful – and also a whole lot of fun with pretty pens! This is totally optional, of course, but you are free to use your favorite pens, even color coding the verses to help you memorize them better! You can find my favorite pens here & here.
And that's it, friends! We'll be digging into Scripture together, committing it to memory, and writing it on our hearts.
I can't wait to begin! Make sure you sign up, grab your Bible, notebook, and pens, and dig into the Word!

Simple Scripture Study Plan
Sign up & receive a monthly plan for reading, writing, and memorizing Scripture in just 10 minutes a day!
Invite your friends to join us, by sharing this post with them!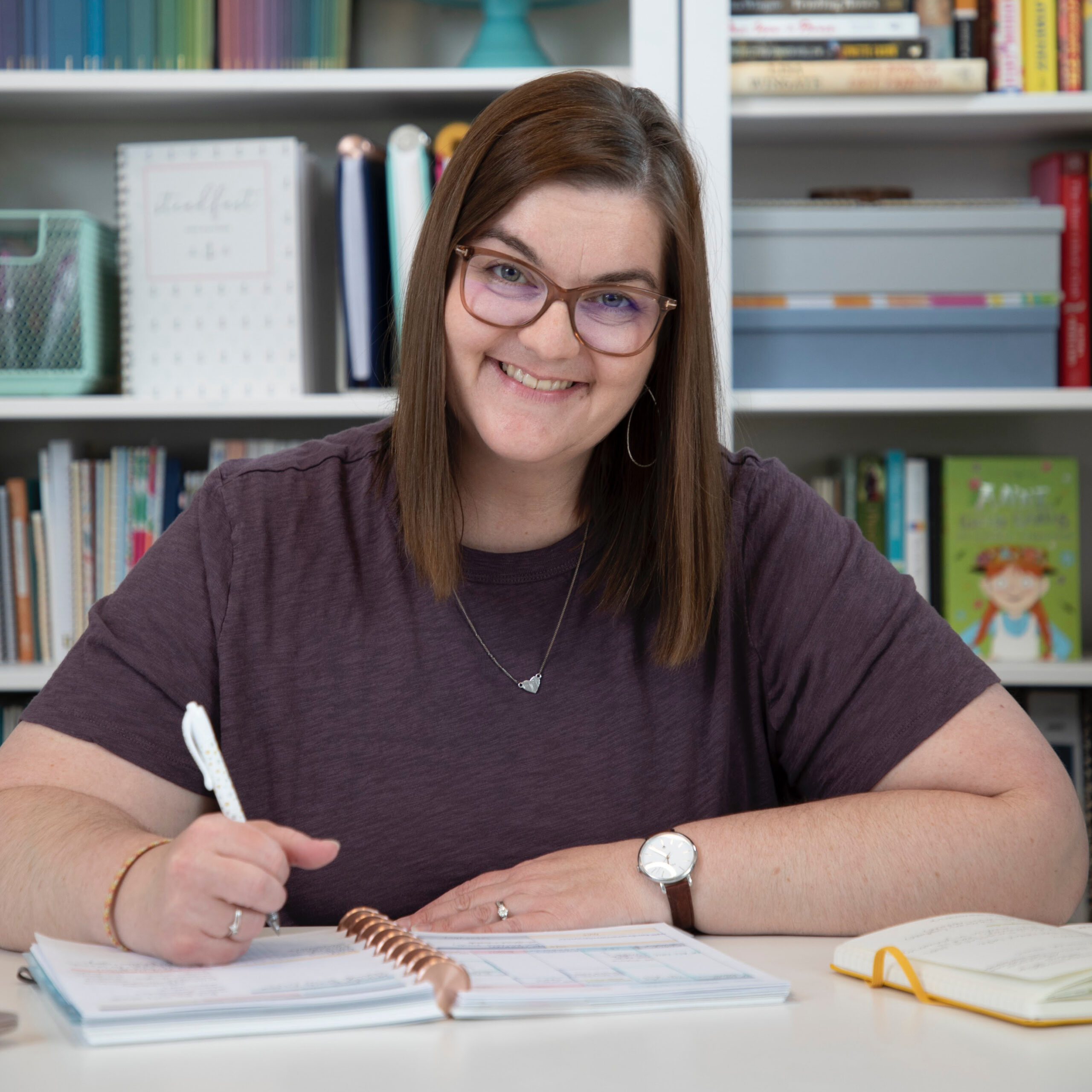 Kayse Pratt serves Christian women as a writer + designer, creating home + life management resources that help those women plan their days around what matters most. She's created the most unique planner on the market, helped over 400 women create custom home management plans, and works with hundreds of women each month inside her membership, teaching them how to plan their days around what matters most. When she's not designing printables or writing essays, you'll find Kayse homeschooling her kids, reading a cheesy novel with a giant cup of tea in hand, or watching an old show from the 90's with her husband, who is her very best friend.