Top 5 Favorites from 2016!
A couple of years ago, I got a group of girls together and threw a Favorite Things party. It's SO MUCH FUN. Everyone plans to bring one thing that's their absolute favorite – it could be a book, or a chapstick, or a set of pens – whatever they think of as their favorite thing. But whatever they choose, they need to buy one for each person who is going to be attending the party.
(So if 10 girls are going, you bring 10 of your favorite item to give away. Well, 9, unless you want to give yourself one, too. Which, of course, you DO.)
It's such a blast, because everyone goes home with the best loot! A favorite from each of your friends? Yes, please!
Wouldn't it be fun if we could all get together and do a Favorite Things party of our own? Seems a bit impossible though, since there's almost 10,000 of us spread all over the world! So, instead, let's do a little twist on it – I'll share a few of my favorite things, and then you share yours!
Ready? Here we go!
My Top 5 Favorites from 2016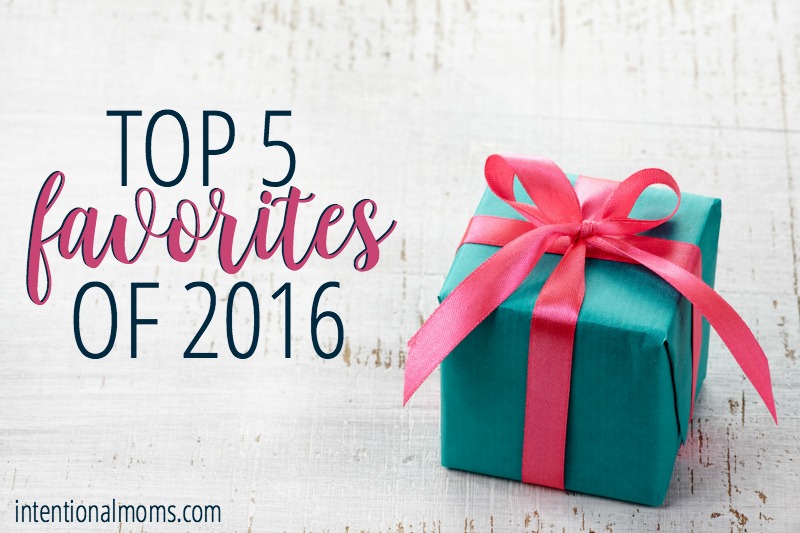 1. The Organized Life Planner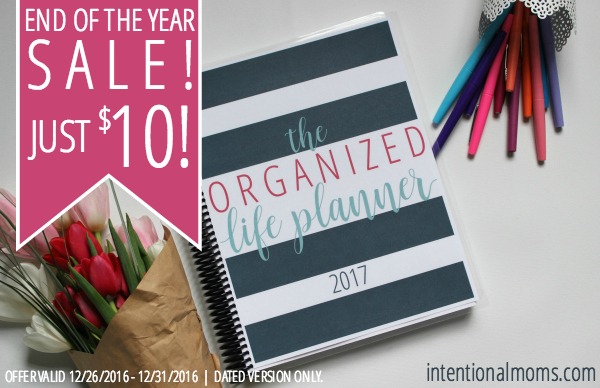 It was a few years in the making, but I am still so excited to have designed and launched a planner of my very own. And I still cannot believe how many of you have jumped on board! Without a doubt, this has been my favorite product of the year here on the blog, AND my favorite tool in my own home!
For more details on The Organized Life Planner, click HERE. (Plus, the dated version is on sale for just $10 this week!)
---
2. LuLaRoe Clothing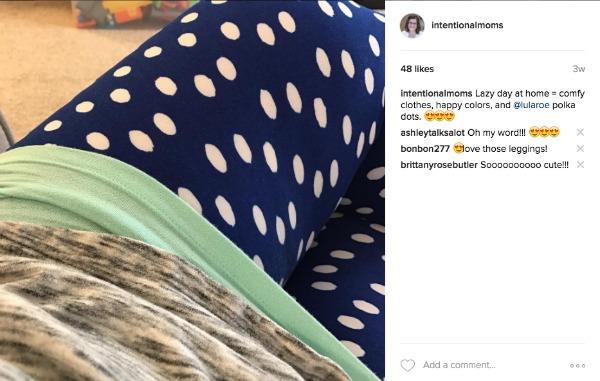 Last year, I wouldn't have been caught dead wearing leggings. This year? I want to wear them almost every day!
It's more than leggings though. LuLaRoe clothes have given me confidence and even make shopping fun – something that hasn't been true for me since before kids. I love the fun colors and designs, and the clothes are truly designed to flatter every body type – plus there are so many different ways to wear them!
My favorites are the Irma top, the Carly dress, and OF COURSE the super-soft leggings. I just got an Amelia dress, too, and I can't wait to wear it! I love every single piece of LuLaRoe clothing I own, and I try my best to keep them clean so I can wear something LLR every day!
My dear friend Siobhan has launched her own business as a LuLaRoe consultant, and she has a FABULOUS shop! If you want to check out these incredible clothes, click here to join her group!
---
3. Family Favorites Recipe Binder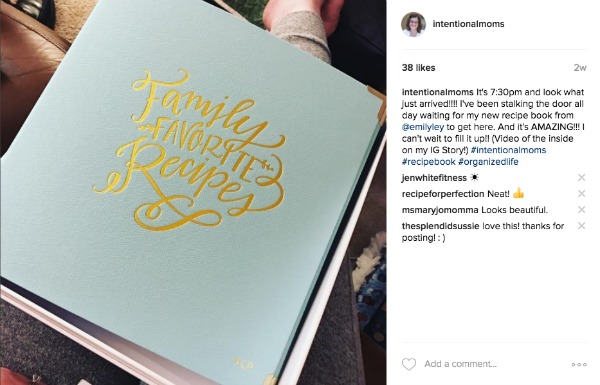 I had been WAITING for this product to come out, and you guys – it's everything I hoped it would be! Emily Ley just released her Family Favorites Recipe Binder, which comes in a beautiful box with divider inserts. It's a gorgeous three-ring binder, so you can easily print out your own recipes, or use her free printable recipe pages to fill your book.
I'll have a post soon that will show you exactly how I'm organizing mine, but this is a winner, friends. It's a simple, beautiful, well-organized space to keep all of your favorite recipes. And with the gorgeous box? It will be an heirloom family keepsake forever.
Click here to check out the new Family Favorites Recipe Binder.
---
4. Sally Clarkson's Podcast
Sally Clarkson has been an incredibly influential woman in my life…and I've never met her! But her heart for young moms to grow in faith and family, and the honest, open way she talks about motherhood, have been so very encouraging and grounding in my own journey as a mom. I love listening to her podcast each week – she is just so incredibly wise, and I always walk away in prayer over something that her conversation has brought up in my own life. When it comes to living intentionally, Sally knows what she's talking about, and she's very willing to share her wisdom.
To subscribe to Sally's podcast, click here. You'll love it – I promise you!
---
5. Audible Subscription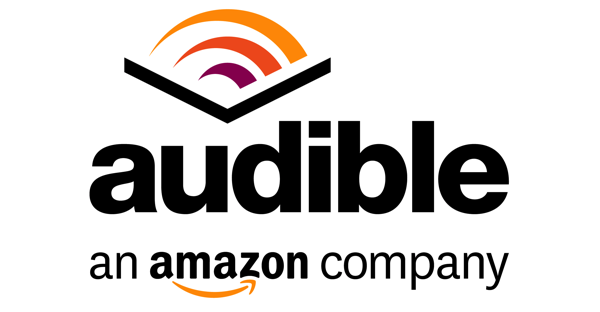 It wasn't until I started driving back and forth to school twice a day that I really got hooked on Audible. And now? I LOVE IT SO MUCH. Here's the thing – I just don't get a ton of time to read as a working mom. Most of my time is filled with kids, or the house, or this blog. Any reading time has to be super intentional.
But with Audible, I'm reading a book a week! I just turn it on in the car, on the way to and from Emily's school each day, and I've been so surprised at how quickly I'm getting through books! I'm mainly keeping this to non-fiction (and kid-friendly books, since I've got my kiddos in the car), but pretty soon I'm going to start trying out some family fiction that we can all enjoy together.
I just finished Rachel Cruze's new book, and I'm listening to Life Giving Home now. Up next? This book right here!
Audible is addicting, and so fun – it has seriously turned our car rides into enjoyable times! To get your first TWO books for free, just click here!
---
And there you have it, friends! My top 5 favorites from 2016. Now it's your turn – what are the best things you've found this year?
PIN IT!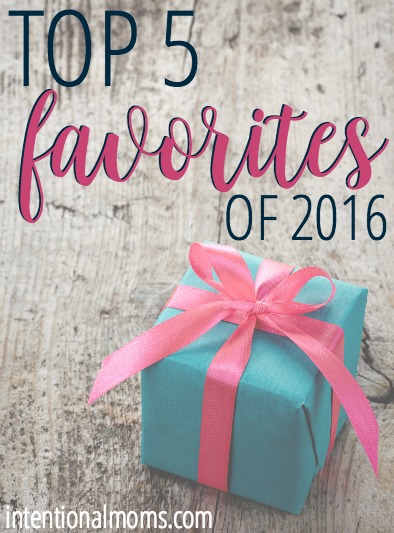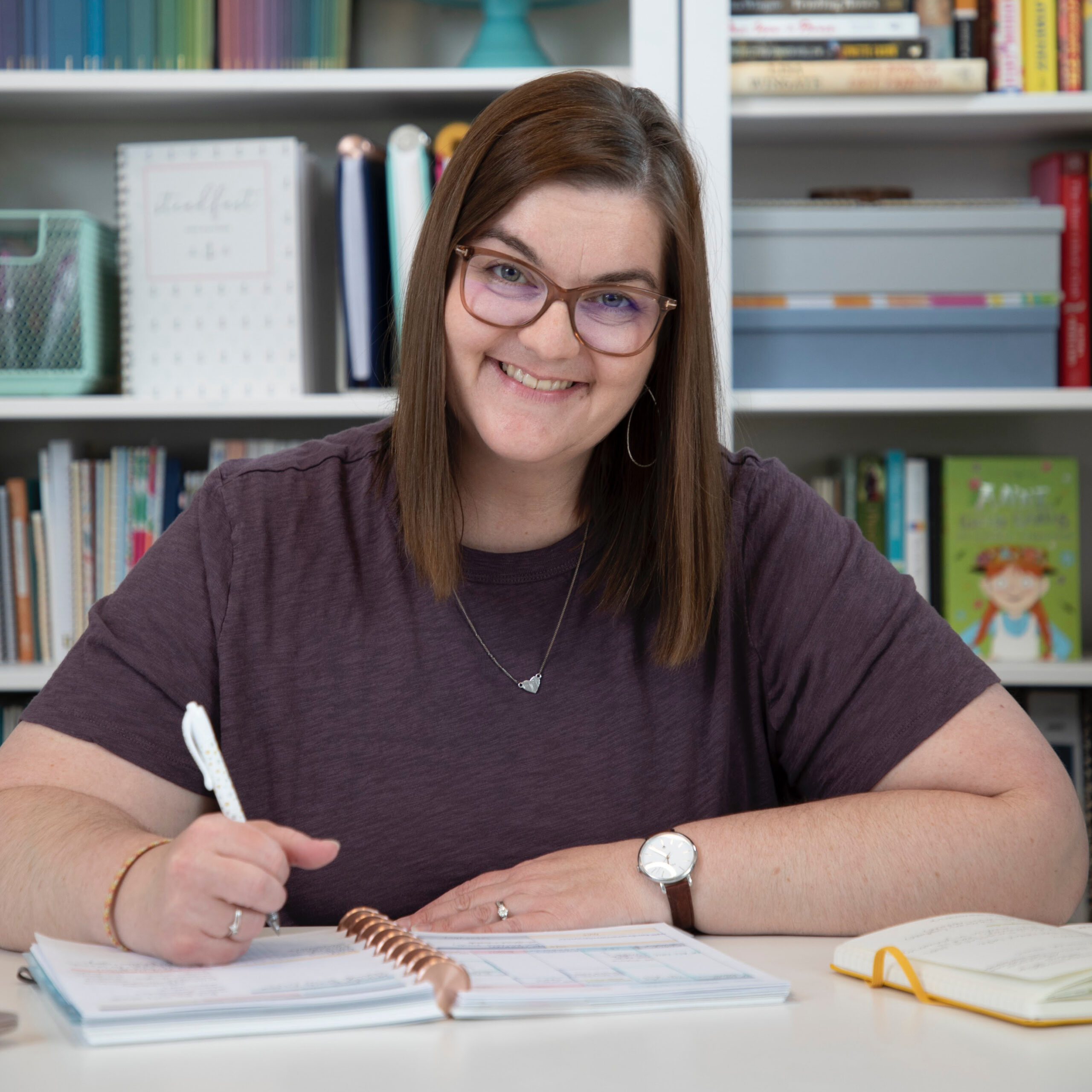 Kayse Pratt serves Christian women as a writer + designer, creating home + life management resources that help those women plan their days around what matters most. She's created the most unique planner on the market, helped over 400 women create custom home management plans, and works with hundreds of women each month inside her membership, teaching them how to plan their days around what matters most. When she's not designing printables or writing essays, you'll find Kayse homeschooling her kids, reading a cheesy novel with a giant cup of tea in hand, or watching an old show from the 90's with her husband, who is her very best friend.