Bible Study for Busy Moms
Mom-life is much busier than I ever expected it to be.
Today, for instance, I was up at 5. Then 5:30 because SNOOZE. Then there's a shower and making breakfasts and making sure everyone is dressed and packing lunches and putting shoes on. Also, I had to actually get dressed in normal clothes and dry my hair today because I spent the first couple of hours after drop-off helping 22 kindergarteners "shop" for their families for Christmas in the school's "Christmas Store".
(I'm just going to stop here and tell you that, while shopping, my very generous daughter first picked out something for me that she thought I would love. And then, when she thought I wasn't looking, she swapped it out for the toy that SHE really wanted. For herself. An hourglass with fake pink sand. She's banking on me giving it to her after Christmas, I think. Instead, I'm going to use it as our new time-out timer. That's fair, right?)
When Nathan and I got home, I had to throw in laundry (alright, fine, I had to start a load OVER since I'd left it in the washer from the night before) and fix him a snack and play cars and fold laundry that's been clean but unfolded for three days, and do dishes and then fix lunch and read books and do naptime and then come sit down and write this post.
And it's only 1pm.
It's just… busy. There's always so much to do.
Which makes it so easy to cut out the important things. Exercise. Bible Study. Sleep.
I don't know about you, but those are the first things to go for me, when life begins to feel overwhelming. In some way, those things all feel like a luxury – things I'm doing for myself – and so of course they get cut when I get busy! I have other people to take care of!
But I think we all know that when we start to let those important things disappear… we begin to give in to the overwhelm. We take our eyes off the things that matter most, and just start putting out the fires in front of us. And the truth is, we can't do that for very long.
So today, I want to share with you one simple way that we busy moms can make time for something that truly matters most – Bible Study.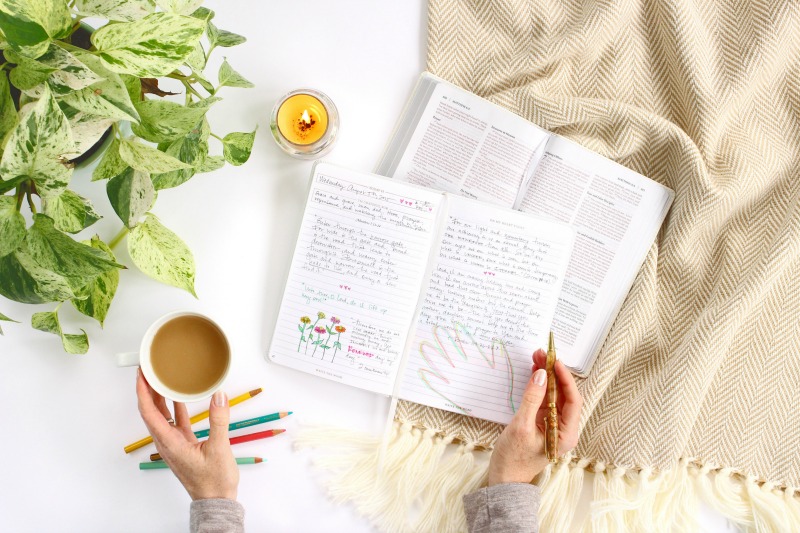 Why study the Bible?
Friends, there is no book more important than the Word of God. It holds the promise of salvation, the comfort of the Gospel, and the story of Jesus. The Bible is God's Word, written for us. It gives us life, it builds us up, it teaches us about Him!
We are in trying days. And I am finding myself more and more desperate to hear God's truth over the lies of our culture.
Plus, those kids of ours ask some pretty crazy questions. It's important that we know what God's Word says about Him, and about us.
"I want to, really, but I just can't find the time…"
I totally get it. And that's why I want to introduce you to the Write The Word Journals.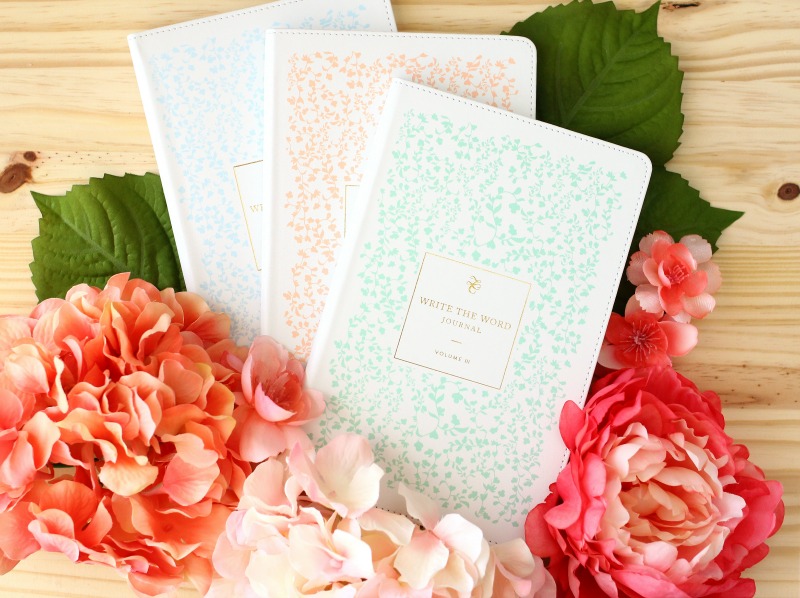 See, studying God's Word doesn't have to take hours every day. And in this season of my life, it can't. But I LOVE the Write The Word Journals, because they help me continue to make Bible Study a priority, and give me a way to fill my mind with His Word & spend a little time in prayer each day, all before my kids get up.
Write The Word Journals are these beautiful bound journals with daily Scripture to read AND WRITE. There's space for you to write out a passage of Scripture each day, which is my favorite way to spend time in God's Word. There's just something about writing it out – it gives me the time to think about the words I'm writing, pray about what they mean, and ask the Lord how I can share those verses with my neighbors today.
On the opposite page, these journals give you a space to write out what's on your heart that day. I use this space to write out my prayers for the morning.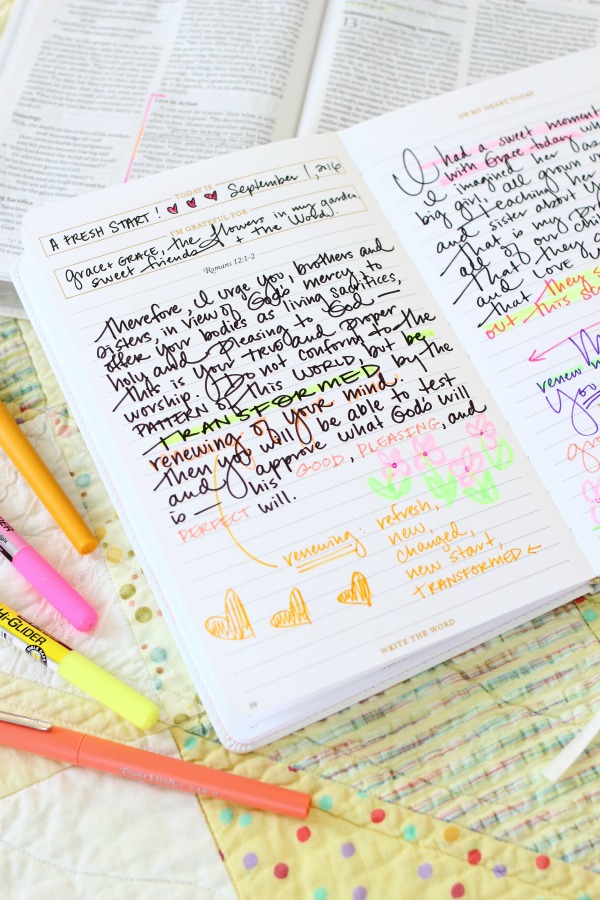 The whole process takes me about 15 minutes, at the most. It's such a simple way to spend time in God's Word, but it's incredibly meaningful, and we know that His Word never returns void!
Spending that little bit of time in Bible Study each morning is doable no matter what season we're in. And it's going to look different for everyone! Maybe you get interrupted while you're writing, because you've got a tiny person who needs you, so you keep coming back to it all day long. Maybe you only have five minutes in the morning, so you take your lunch break, or your kiddo's naptime to sit down with the Bible. Maybe you spread each section out in the little pockets of time you have throughout your day.
There's no one right way to do it – but getting into the Word each day is our lifeline. And not in a "you're a good Christian if you have a quiet time every day" sort of way, but because our lives are literally changed with every verse we read. And when we write His Words out, they begin to hide themselves in our hearts, and make a very real difference in our lives.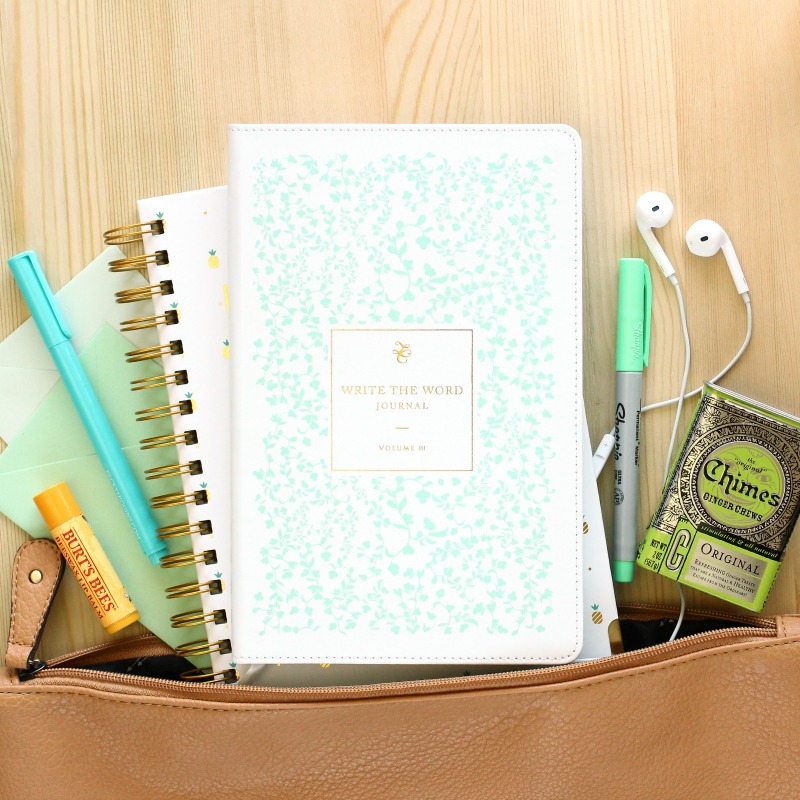 Ready to make time for God's Word this year?
I absolutely love the Write The Word Journals from the Cultivate What Matters shop, and I know you will too! I'm working through the pink one right now (Psalms), and have spent a bit of time working through the blue one (Matthew). When I lose track of my morning quiet times, I always come back to these, because they make it so simple for me to get back on track.
You can get your own set of Write The Word Journals here! And don't forget to use the code INTENTIONALMOMS15 for 15% off your entire purchase! (Coupon good through 12/15.)
So tell me – do you think you'd be able to incorporate writing out Scripture into your daily routine? Or is there another way you prefer to study God's Word?
PIN IT!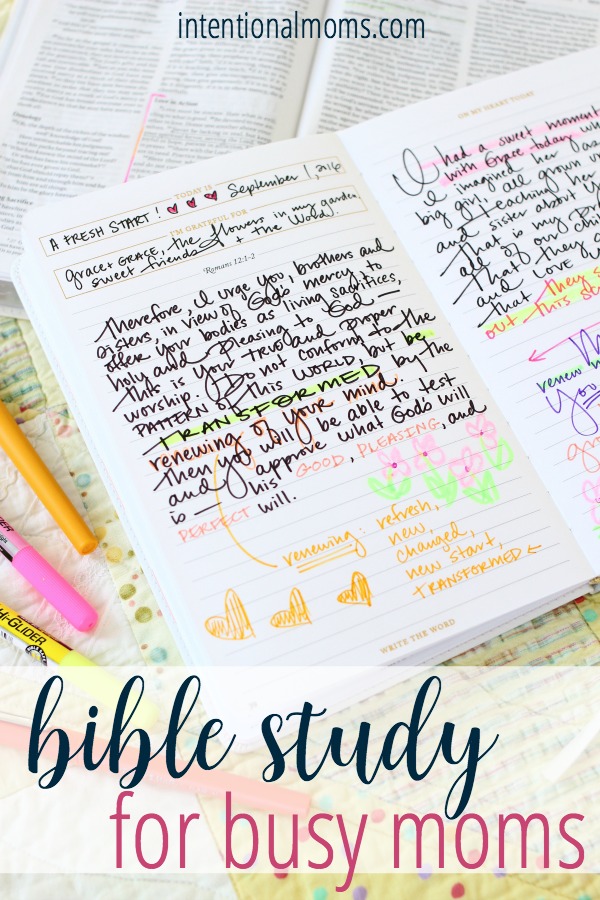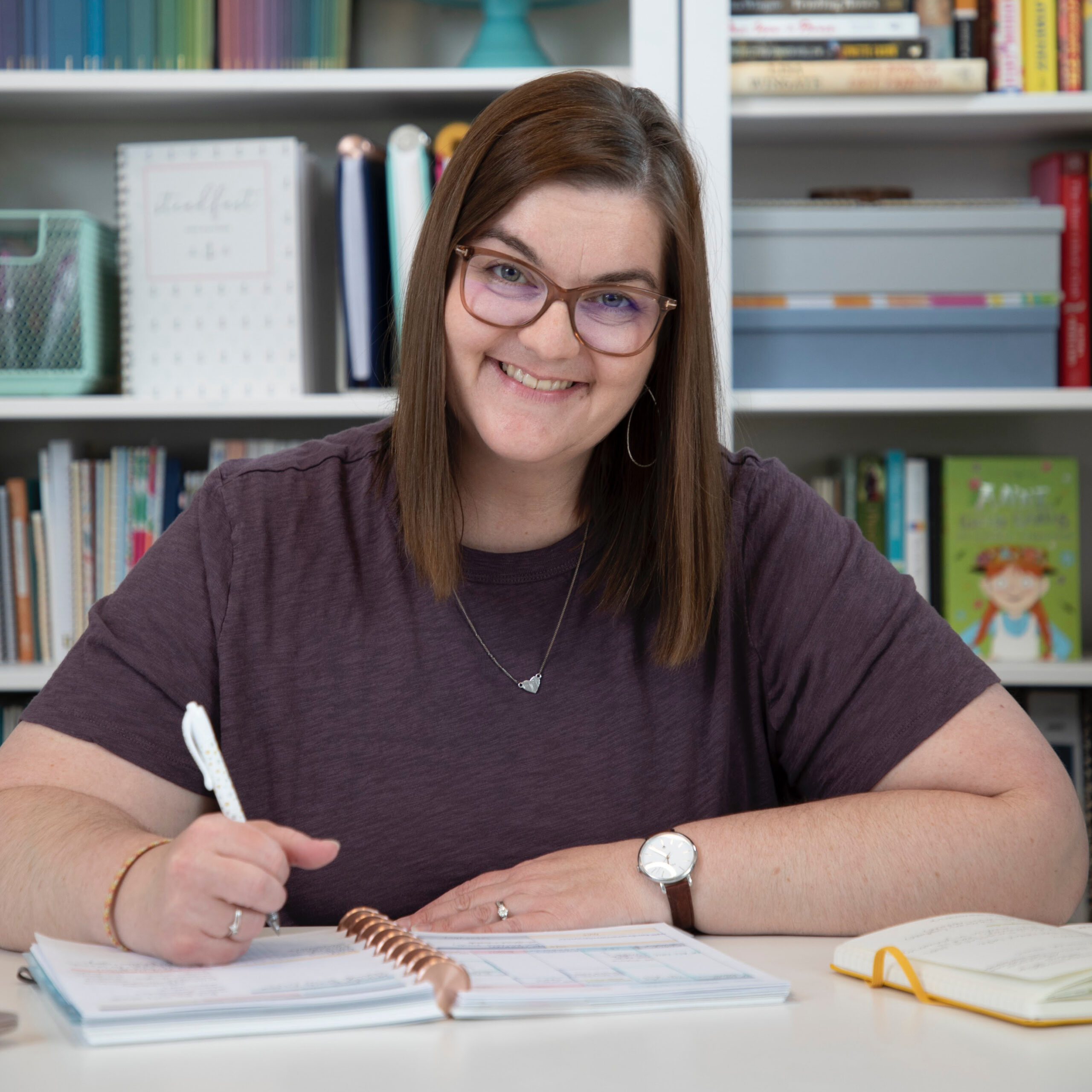 Kayse Pratt serves Christian women as a writer + designer, creating home + life management resources that help those women plan their days around what matters most. She's created the most unique planner on the market, helped over 400 women create custom home management plans, and works with hundreds of women each month inside her membership, teaching them how to plan their days around what matters most. When she's not designing printables or writing essays, you'll find Kayse homeschooling her kids, reading a cheesy novel with a giant cup of tea in hand, or watching an old show from the 90's with her husband, who is her very best friend.