The Day We Got Kicked Out Of The Library
In our town, the library has weird hours on certain days. For instance, on Fridays, it doesn't open until 1pm.
This may seem like no big deal to you, but if you have young kids who still nap, you know that good behavior between naptime and bedtime is like a flying unicorn. Nonexistent.
So, when we walked into the library at 4pm on a Friday afternoon, I really should have known how things would go. Honestly, I shouldn't have gone in at all.
But, you see, our books were overdue. I'm that person who checks out 30 picture books at a time, and then keeps them forever and forgets to return them. Also, I had requested books that I needed to pick up, and if I didn't pick them up that day, they would send them back to their original libraries and charge me a dollar PER BOOK as a "reshelving fee". (I find this ridiculous, but whatever.) I had no interest in paying that. I had no choice but to go to the library…in the afternoon…on a Friday.
(I like to tell the nice ladies behind the library desk that I fully believe in the power of books in the lives of our children, and am making it my mission to support the library financially. But really, figuring out all the intricacies of returning, requesting, and picking up books is just too much for me.)
So, that fateful Friday, I had 30 books that were due, and this time I was determined not to have to pay any late fees. I loaded the kids up into the car, talked up our trip to the library, and went over the rules for when we got there. "The library is a quiet place. We use our whisper voices. There's no yelling in the library."
The children looked back at me with angel faces and nodded their understanding. Yes. We can do this. We will be just fine.
We parked, and I unloaded the children and the books. Nathan went in the stroller because I still have not mastered juggling 30 books and two kids. We slipped the old books through the return slot outside of the library, and everyone was happy. Calm. Quiet, even.
And then we walked through the library doors.
IMMEDIATELY, Emmy begs to go play on the computers in the kids section. (We have a rule about this. I do not let my children enter the library and head straight for the electronics. The library is for reading. Novel concept, I know.) I tell her no, and I can see the storm brewing on her face. But one look from me, and she pulls it together. Crisis averted.
We head on over to the stacks of requested books (literally three feet from the door) and find the ones with our name poking out on a slip of paper. THERE ARE A LOT OF THEM. Suddenly I realize what has happened. Instead of trickling in one-by-one, like they usually do, ALL of my requested books have shown up at once. There are 32 of them. I am in trouble.
I start trying to load the books into the stroller and my library bag and they will not fit. I give a few to Emily to hold, and then a few to Nathan, as well.
This is the point where Nathan snaps to attention and realizes that he is STRAPPED INTO A STROLLER LIKE A PRISONER!! So, of course, he starts yelling at me to get "OH!! NAH!! DAH!!"
The thing you should know about Nathan is that his speech is a little delayed. He doesn't have that many words yet, which frustrates him. So, when he is already frustrated about something like being strapped into the stroller, he tries to tell me by yelling a string of "words" that make no sense. His rule of thumb seems to be, "If you can't say it right, say it LOUDER."
Well, I can't let Nathan out of the stroller, because I am juggling 32 books that need to be checked out. And our library uses these self-checkout computers, so I have to do it all myself. So, I try my best to quiet Nathan, who is having none of it, and I rush over to check out my books. Thankfully, in the stack, I find a book with Cookie Monster on the cover, and give that to Nathan, which pacifies him for about 4.2 seconds.
I scan my card, and the computer alerts me that I cannot check out any more books because I have to pay my fines first. So, like the library delinquent that I am, I sulk over to the nice ladies at the desk to pay my fine. Nathan has gone back to looking at the Cookie Monster book, and things are looking up.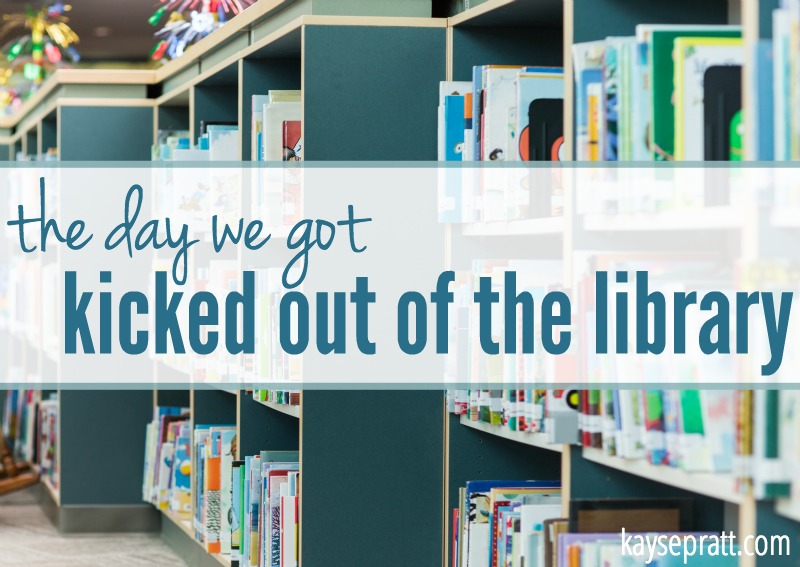 We traipse back over to the self-checkout computers, where I left my giant stack of books, and I start to scan them all over the magical magnetic pad. Emmy is SUPER EXCITED to help me with this, until she's not, and then she decides that twirling around the checkout area is a much better use of her time. Also, Nathan is now done with Cookie Monster and has decided that he wants a cookie. Makes sense.
So there I am, simultaneously scanning books and calming my cookie-less child and grabbing my twirler from running into the people who are walking in and out of the library doors. This requires more than two hands, but I only have two, so something has to go.
I decide to ignore Nathan, who is only yelling at me for attention, and focus my energy on scanning all of the books and keeping Emily from tripping all of the library patrons. We are in the children's section of the library, and people there understand that sometimes two year olds are loud, and I am trying my best to GET THE HECK OUT OF THERE anyways.
I have two books left to scan when the computer comes up with another alert. This time, I have checked out too many books, and cannot check out anymore. Which is all well and good if I had planned to just pick the books up from the shelf in the kids section. But no, I had requested them online, which means they were brought here through the very expensive library delivery service that charges you if you don't pick them up. So, I have to walk back over to the nice ladies behind the counter and confess to them my shame. I had ordered too many books, and can I please return these without getting charged? 
I say this in my nicest, sorriest voice, and the nice library lady looks at me with kind eyes and I think everything might be okay. That's when the mean library worker comes down from upstairs to tell me that I am ruining the library experience for everyone upstairs. He is no older than a college student, and my bet is that he does not have kids.
"Ma'am", he says, which makes me want to slap him because I AM ONLY 31, KID. DO NOT CALL ME THAT. "I'm getting complaints from the patrons upstairs that your son is ruining their library experience. Can you please quiet him down?"
I start breathing out of my nose then.
I look at him with my angry mom face and refrain myself enough to just say, "I'm working on it. If I could just get some help with this one last thing, I could leave. I'm really trying to get out of here." And I try to smile apologetically.
This is apparently not enough for the college kid who knows everything, because he gets down in Nathan's face and says, "You are not behaving. You need to be quiet now."
I'm immediately reminded of our crazy Target experience and am about to jump in between him and my son, but before I can move a muscle, Nathan sticks his head out, right in that college kid's face, and yells at him, "GO!" (his version of "no") and shakes his head back and forth furiously.
Emily chooses that moment to twirl right into the library worker with the kind eyes. Her eyes change then.
That is also the moment when they kick us out of the library.
I did the walk of shame out of those library doors, dragging my children and their books along with me, and I have not been back since. Those books I checked out are waaaaaaay overdue now, and I'm pretty sure I still have to pay that stupid reshelving fee for those two books I couldn't check out, but oh well. I cannot show my face there for at least another few weeks.
I was (and still am) totally mortified. I don't know that I've ever been that embarrassed in public by my kids. Embarrassment generally results in yelling for me, so my default would have been to yell at the kids for misbehaving as soon as we got into the car.
But I'd just finished reading a book that my friend had sent me. The story of a woman who made it her life's mission to choose joy in the midst of actual, serious, life-ending pain. As I loaded the kids & the books into the car, I was reminded of Sara, and her story. How she took the most difficult of circumstances, and found a way to turn them around. To bless others with her kindness, joy, and love, instead of welcoming pity and grief. And in remembering her story, I was humbled as I got into the car with my kiddos. Was this situation really that awful? And did I want to bless my kids with my words, or break them down?
As I reflected more, I realized that I was really embarrassed because I was afraid those library workers thought I was a terrible mom with kids who were constantly out of control. But that's not the truth. They saw me and my kids for ten minutes, not the entirety of our lives together. They only know this one incident, not the times when Emily tucks Nathan into his bed before she gets up in the morning, or when Nathan shares his apple slices because he knows his sissy likes them too. They only saw this one day, in the middle of a million days.
The library incident could have ended much worse. I could have yelled and expressed my anger and embarrassment loudly, and my kids might have always remembered that.  But that wouldn't have been fair to my kids, because that would have been about MY issues, not theirs. That would have been about me, feeling judged and embarrassed and trying to overcompensate and prove that I'm a good mom by whipping my kids into shape. That is not how I want to mother, and I'm so grateful that God stopped me before I opened my mouth.
Thankfully, we were able to have a calm, productive discussion about what went wrong at the library, and what we should do next time.
I am trying, lately, to focus on the big things, the things that matter, instead of getting caught up by the little things that so often trip me up. I'm trying to choose joy in the situations that don't seem to warrant it, and be a blessing to my children, teaching them and training them in love and gentleness. It is HARD. It goes against every fiber of my human being. But it's worth it. I'm reminding myself that it's worth it.
My hope is that, in twenty years, when my kids look back on their lives, they won't remember this one incident at all. Instead, they'll remember a lifetime of a mom who tried her best to speak gently, correct firmly, and love them well through it.
So today, when you're embarrassed in public by the tiny people that are running around your shopping cart, remember this. There is not just one day that defines our motherhood. It's a marathon of teaching and training and correcting and encouraging. Today is one small snippet in a lifetime of raising these kids. They might mess up today and surprise you with kindness tomorrow. And we need just as much grace as they do. Thank goodness for Jesus, who extends His grace in full supply!!
And also, maybe just stick to taking your kids to the library in the morning. I know we will. (If I ever get the courage to go back to that place.)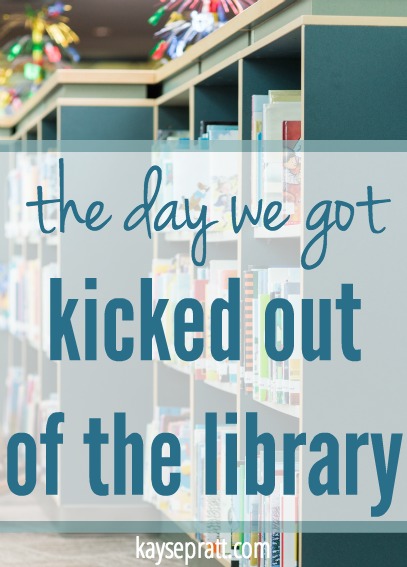 Your Turn! Share your most embarrassing kid moment in the comments below!!
---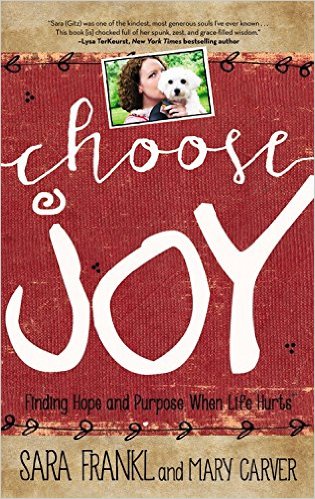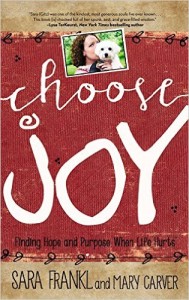 P.S. If you want to check out the book I mentioned above,
it just released yesterday, and it's SO VERY GOOD!!
I'd recommend it to every woman I know.
Sara's story will change you.
And my friend Mary does a phenomenal job of
putting it all together. Get it here!
—> —> —> —> —> —>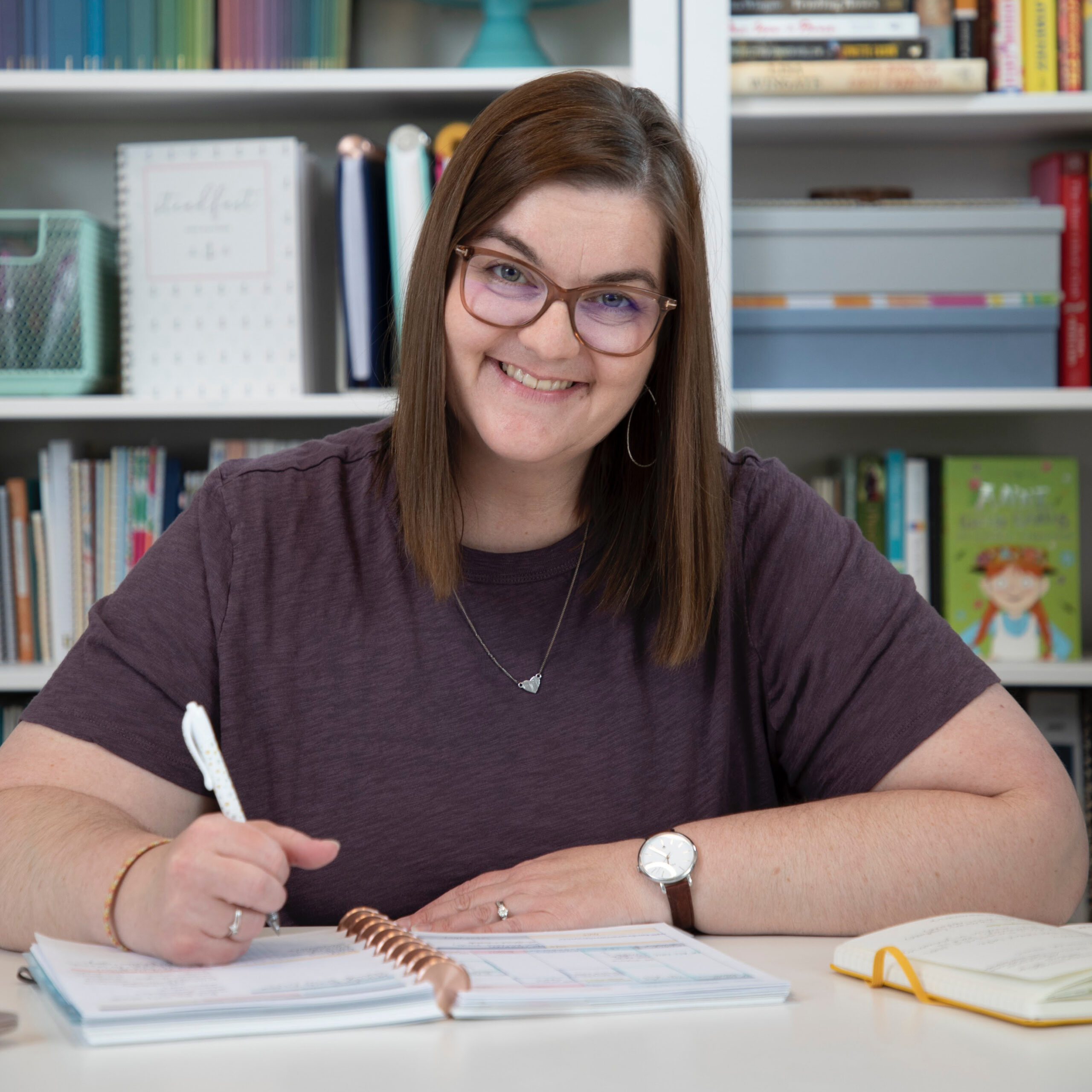 Kayse Pratt serves Christian women as a writer + designer, creating home + life management resources that help those women plan their days around what matters most. She's created the most unique planner on the market, helped over 400 women create custom home management plans, and works with hundreds of women each month inside her membership, teaching them how to plan their days around what matters most. When she's not designing printables or writing essays, you'll find Kayse homeschooling her kids, reading a cheesy novel with a giant cup of tea in hand, or watching an old show from the 90's with her husband, who is her very best friend.