What is your standard of truth?
Hi friends.
To be very honest, I have kept quiet about the state of our world right now, for a couple of reasons. First, I really believe that this is a good time for me, personally, to be quick to listen and slow to speak*. I also have not believed that I had much to say that would actually be helpful right now.
But in the last few days, the need to write to you has felt increasingly urgent. And it's not because I want to challenge you to take one side or the other – I think we can find quite enough people doing that at the moment. I believe that you're capable of forming your own opinions, doing your own research, and figuring out where you stand on the issues we are facing today.
So why am I writing now?
I feel an urgency to plead with you to do just one simple thing, as you're sifting through the firehose of information coming at you right now: Run EVERYTHING you are hearing by Scripture.
Please, do not let your favorite instagram influencer be your standard of truth. For the love of all that is good and holy, do not let the media be your standard of truth.
Friends, I beg you to turn to the Bible, to seek the inerrant Word of God, as your primary standard of truth.
Scripture is sufficient*, and it contains all we need for life and godliness*. God is the author of truth, of morality, of goodness. We don't need to look to the world to tell us what these things are. We must look to Christ.
I don't know that there has ever been a time when we needed the good news of the Bible more. (Do not even get me started on the people who are saying that the Gospel is irrelevant right now. There is never a time when the Gospel is irrelevant.)
We can't get away from social media, or the news, or the articles and books written by people who do not believe in Scripture as the inerrant Word of God. And to be quite honest, I don't think we should. We need to hear what people are saying, and then be able to sift it through the filter of Scripture to determine the truth.
But when it comes to what we BELIEVE, and who we ALIGN OURSELVES WITH, we need to use the wisdom and discernment that the Lord gives us. (And the framework that Scripture provides.)
I think that means that when it comes to what we decide to consume, we do not listen to just anyone on these topics. So many are running high with emotion right now, and understandably so! But what we all need is to be able to hear TRUTH in LOVE.
How do we do that? Here's the framework I'm trying to put in place for myself:
I'm trying to listen to our brothers and sisters in Christ, of all colors, who are continuing to speak from Scripture, not culture, as their primary source of truth. (This is difficult, and there's a LOT to sift through before we find these. But they are out there.)
I'm looking into reading books on these topics that are written by those who do not deny the existence of God, but uphold the truth that He created ALL in His image. (So many of the books I've seen recommended are written by atheists, or those with an outspokenly anti-biblical agenda.)
I'm doing my research into the beliefs of the movements we're being asked to support. Find ones that align with the message of the Gospel, and the truth of God's Word. (This is so important. We have to know where the popular phrases come from, who founded different groups, and what their true agenda is. Do. Your. Research.)
I'm reminding myself that despite what everyone online is telling me I have to do, in the end I answer to the Lord. He has commanded me to love Him FIRST, and then love my neighbor. He will guide me in how to do both. I don't need to worry about making everyone on the internet happy with what I post or share. (Our lives are lived out in our families and our communities. This is far more important than what we post online.)
Whatever we do, we cannot abandon the truth of Scripture while embracing the morality of the world. Instead, we must use Scripture as our standard for all that is good and true and right*.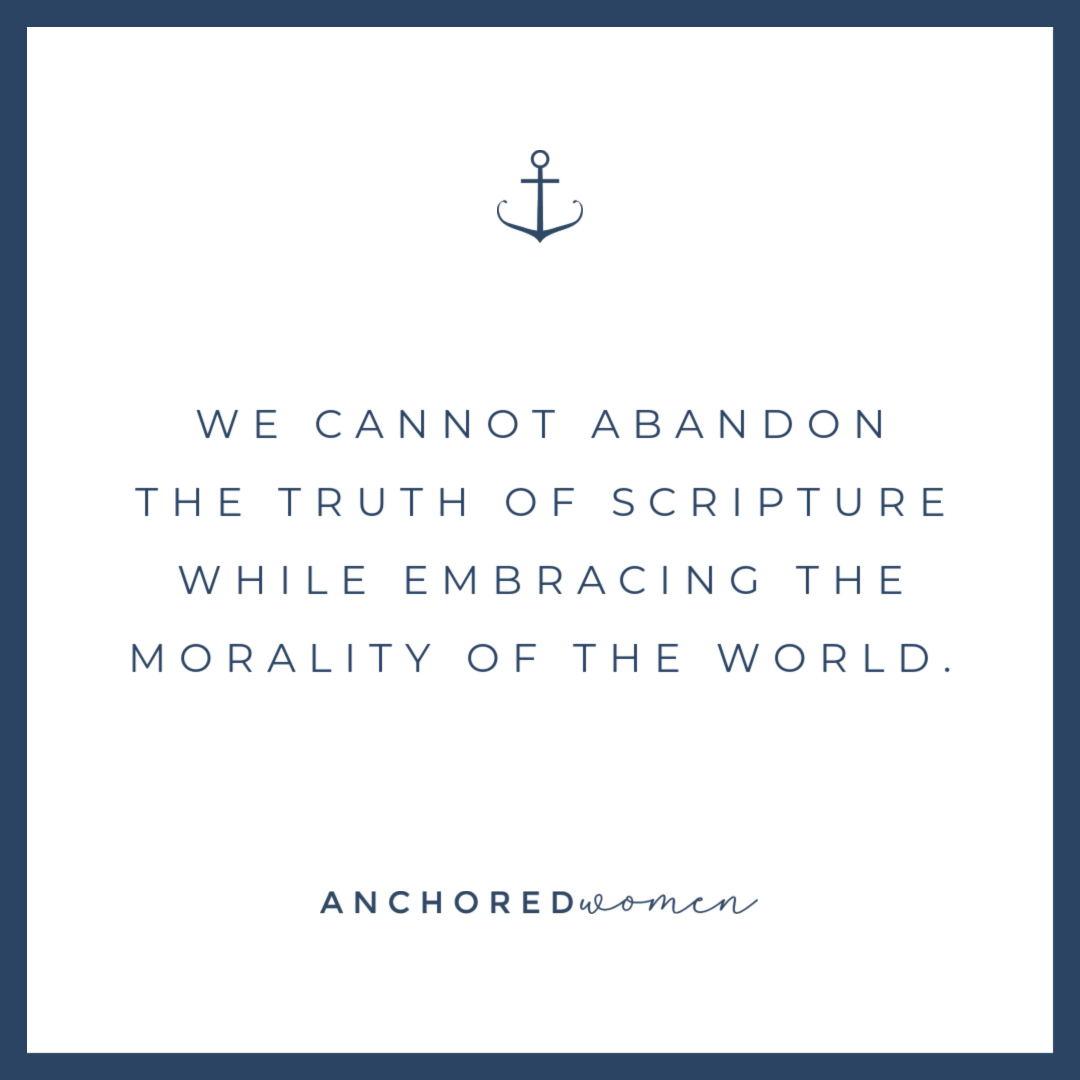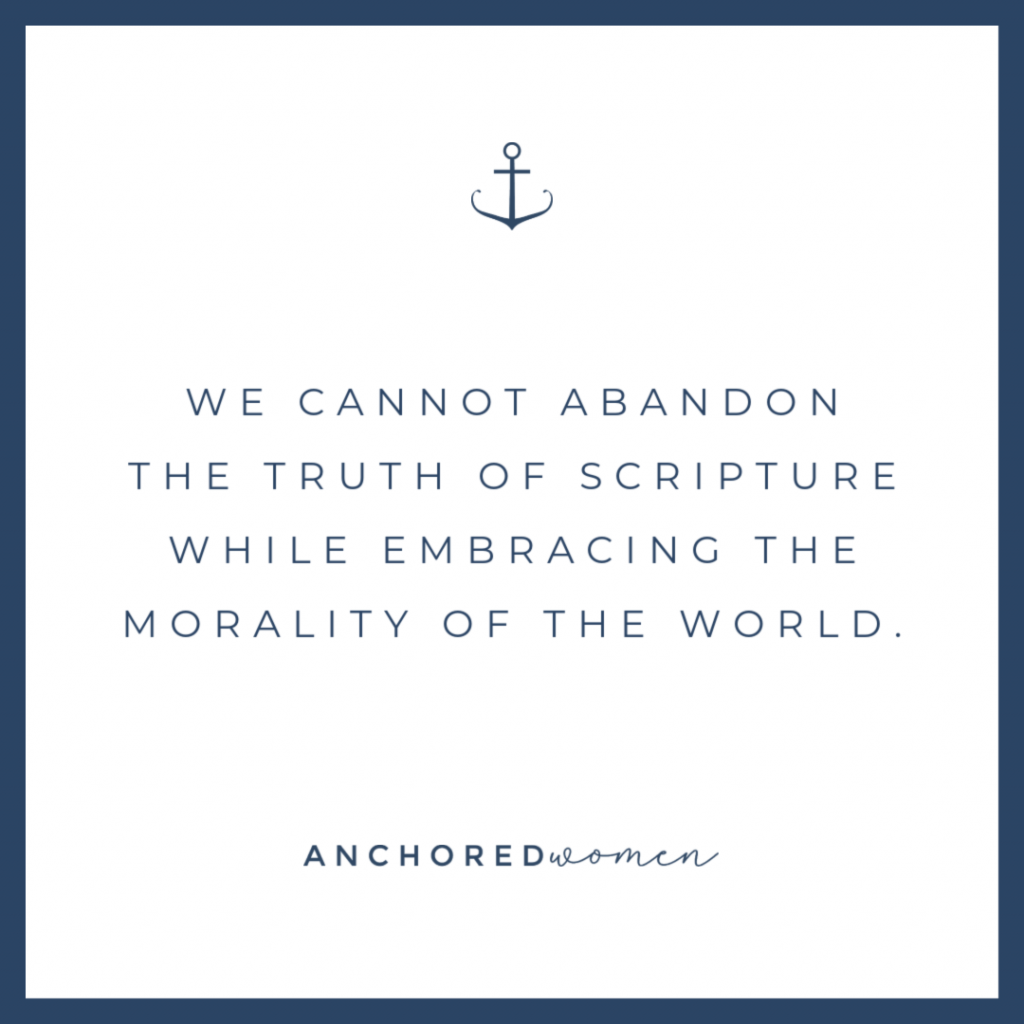 And let us remember this – while it does seem like there is a lot of work to be done, on all sides, it all begins with heart change. And true heart change is not possible outside of the work of the Holy Spirit.
So let's pray*. Let's encourage one another* in truth. Let's spur one another on* toward the things of the Lord.
If we seek Him first, and allow our minds and our hearts to be changed by His Word, the world will be changed as a result.
Love you all. We're in this together.
Kayse
---
*VERSES REFERENCED ABOVE //
James 1:19-21 // My dear brothers and sisters, take note of this: Everyone should be quick to listen, slow to speak and slow to become angry, because human anger does not produce the righteousness that God desires. Therefore, get rid of all moral filth and the evil that is so prevalent and humbly accept the word planted in you, which can save you.
2 Timothy 3:15-17 // …from childhood you have been acquainted with the sacred writings, which are able to make you wise for salvation through faith in Christ Jesus. All Scripture is breathed out by God and profitable for teaching, for reproof, for correction, and for training in righteousness, that the man of God may be complete, equipped for every good work.
2 Peter 1:3 // His divine power has granted to us all things that pertain to life and godliness, through the knowledge of him who called us to his own glory and excellence…
Philippians 4:8 // Finally, brothers and sisters, whatever is true, whatever is noble, whatever is right, whatever is pure, whatever is lovely, whatever is admirable—if anything is excellent or praiseworthy—think about such things.

Philippians 4:6-7 // Do not be anxious about anything, but in every situation, by prayer and petition, with thanksgiving, present your requests to God. And the peace of God, which transcends all understanding, will guard your hearts and your minds in Christ Jesus.

1 Thessalonians 5:11 // Therefore encourage one another and build each other up, just as in fact you are doing.

Hebrews 10:23-25 // Let us hold unswervingly to the hope we profess, for he who promised is faithful. And let us consider how we may spur one another on toward love and good deeds, not giving up meeting together, as some are in the habit of doing, but encouraging one another—and all the more as you see the Day approaching.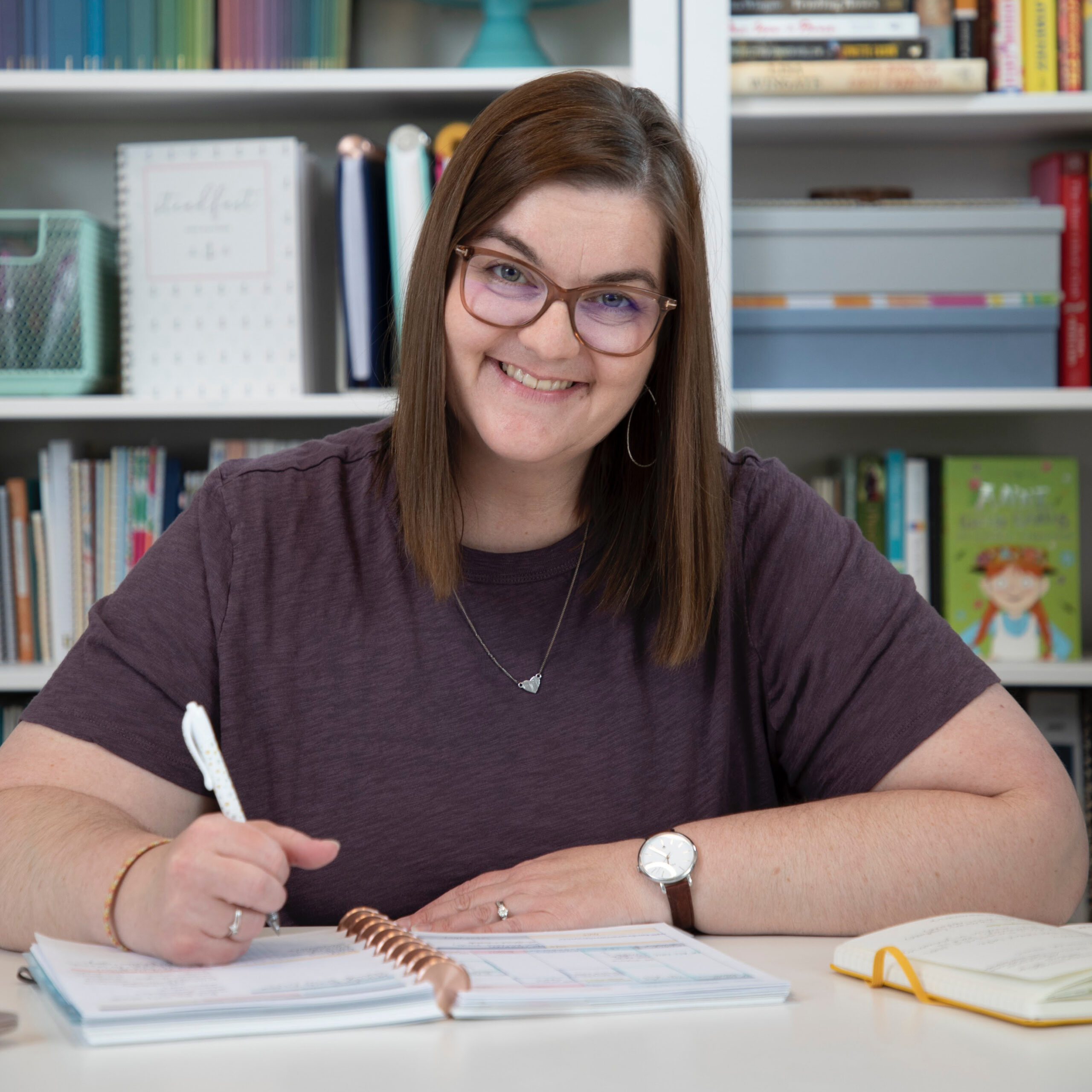 Kayse Pratt serves Christian women as a writer + designer, creating home + life management resources that help those women plan their days around what matters most. She's created the most unique planner on the market, helped over 400 women create custom home management plans, and works with hundreds of women each month inside her membership, teaching them how to plan their days around what matters most. When she's not designing printables or writing essays, you'll find Kayse homeschooling her kids, reading a cheesy novel with a giant cup of tea in hand, or watching an old show from the 90's with her husband, who is her very best friend.