The 2017 Holiday Planner is here!
It's Fall already (how?!?!) which means we're about to head into the holiday season. This is seriously my favorite time of year, but while the biggest part of me LOVES it, a little part of me also dreads it.
Why? Because it can get so BUSY.
The older I get, the less I want to rush through life. I don't want all of the plans and parties and presents of this season to just happen to me & my family. I want us to savor them, to be able to be fully present and actually enjoy them, and to keep our eyes on Jesus throughout the season, instead of our calendar.
That's all well and good, but here's the truth – a simple holiday season doesn't happen without a PLAN.
Without a plan, it's way too easy to commit to too many things, to feel like the season is rushing right past you.
That's not what I want for any of us this year. So I'd like to share one simple way to keep your holidays full of the peace and joy they SHOULD contain!
The 2017 Holiday Planner!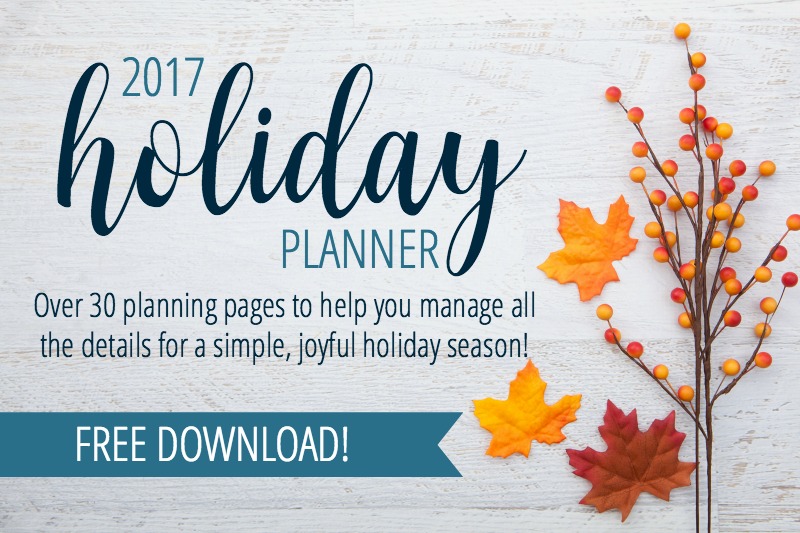 This FREE (yes, free!!!) Holiday Planner includes over 30 planning pages to help you focus in on all the details of the season, so you can feel completely organized and ready to take it on. And then? Just ENJOY IT!
The 2017 Holiday Planner includes:
4 Holiday Menu Planners & Shopping Lists (for Thanksgiving, Christmas, and at least 2 other events you may host or help plan!)
A detailed Black Friday & Cyber Monday Shopping Plan
2 versions of our Christmas Gift Planning Guide (one traditional planner & one planner for those who practice the 4-gift tradition)
4 Pages of Printable Christmas Gift Tags
Christmas Card Master List
Thank You Notes Master List
And did I mention that it's FREE? Because it is! Consider it my early Christmas gift to you, my friend!!
Just fill out your information below & I'll send your 2017 Holiday Planner right to your inbox. You'll be able to download it immediately and start planning for a simple, joyful holiday season!
Get your free 2017 Holiday Planner!
Everything you need to keep the peace and joy in your holidays this year!
Let's enjoy the season & keep our eyes on the One who matters most!
Get your free 2019 Holiday Planner!
Everything you need to keep the peace and joy in your holidays this year! You'll get an entire workbook of printable planning sheets + instructions to simplify your holiday season!
You'll also receive our weekly newsletter, providing you with encouragement and resources to help you make time for what matters most.
You're also agreeing to our privacy policy.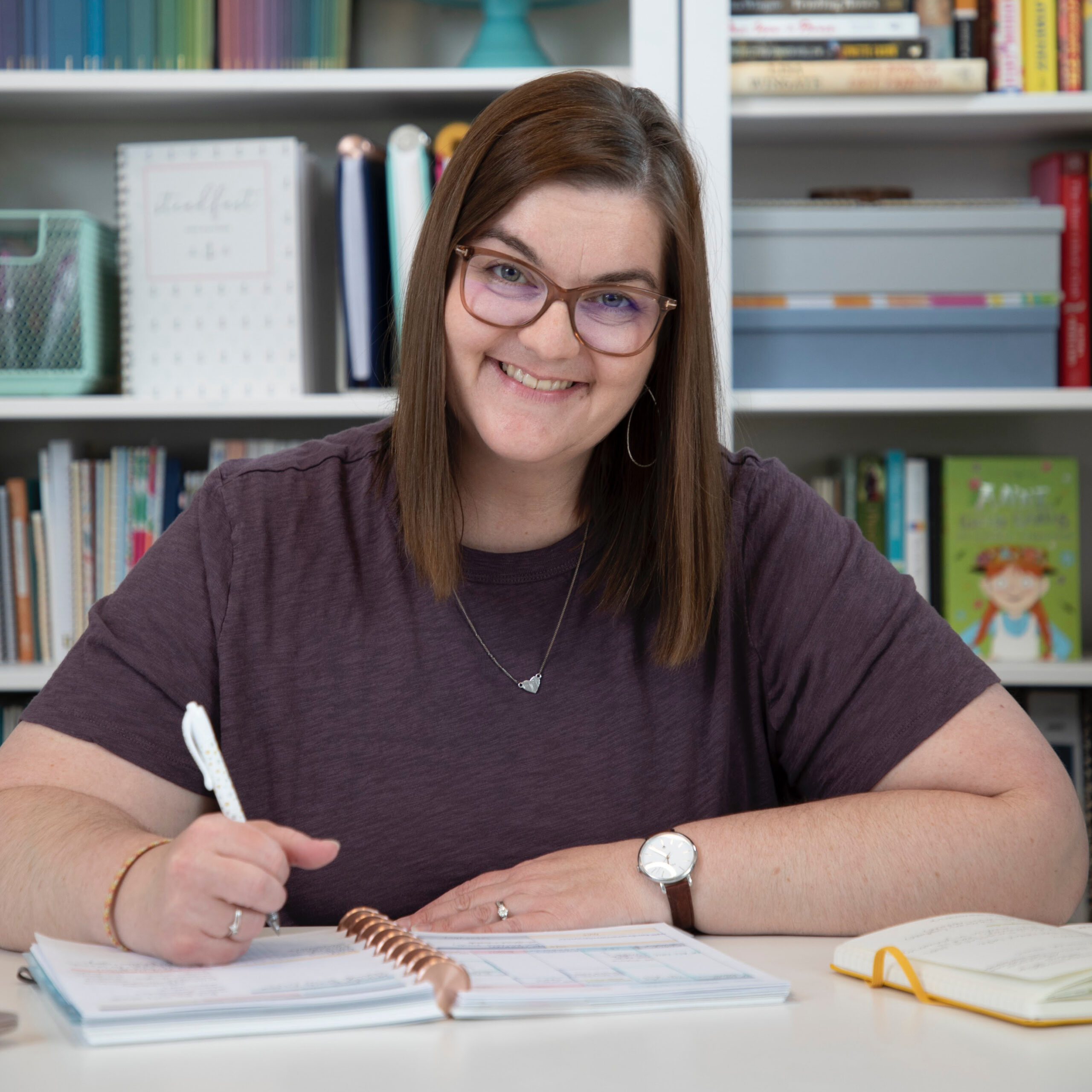 Kayse Pratt serves Christian women as a writer + designer, creating home + life management resources that help those women plan their days around what matters most. She's created the most unique planner on the market, helped over 400 women create custom home management plans, and works with hundreds of women each month inside her membership, teaching them how to plan their days around what matters most. When she's not designing printables or writing essays, you'll find Kayse homeschooling her kids, reading a cheesy novel with a giant cup of tea in hand, or watching an old show from the 90's with her husband, who is her very best friend.