The BEST Planner Accessories Round-Up!
My husband thinks I have too many pens.
(To which I say, "IS THERE SUCH A THING?!")
Let's just say that I know a little bit about pens. I might have a not-so-small…um…collection.
You'd love it.
We've spent the last month talking about planners, and the question I get asked the most is "What are your favorite pens?", followed closely by, "What are your favorite stickers/washi tape/stencils/etc.?"
So today, I'm THRILLED to be answering all of your planner accessory questions!! This might be one of my favorite topics to talk about, so let's dive right in!

The Best PENS Ever:

My Favorite STICKERS:
Full collection by Emily Ley – I love every product Emily Ley designs, and her stickers are no different. I have them ALL and I use them ALL! They are the best colors, and everything goes together, so I'm a huge fan.
Cultivate What Matters Sticker Book – I feel the same way about everything that Lara Casey and her team puts out. These stickers are used in my planner AND in my PowerSheets. Love love love!!

My WASHI TAPE of Choice:

The ONLY STENCILS I Use:
This stencil set covers everything I need – especially circles, checkboxes, and banners. Could I spend all of my money on stencils? Yep. But one awesome stencil set you use every day is worth more than a box full of stencils you keep tucked away in a drawer!

My All-Time Favorite PAPER:
HammerMill 28lb Color Copy Digital Paper – I'm a bit of a stickler when it comes to paper. I want my planner (and notebooks, and journals…) printed on paper that doesn't bleed, that's smooth to touch, and that's easy to write on. THIS PAPER IS PERFECT.One time Jon used up an entire ream of it to print off some music scores, and I may or may not have cried. Yes, that's ridiculous. Yes, that's how you know this paper is AWESOME.
There you have it, friends! My very favorite planner accessories. Now it's your turn – share YOUR favorite accessories in the comments!
---
If you're still looking for your 2021 planner, I'd love to introduce you to The S.O.S. Planner! With a section for everything, a stellar & unique design, plus 6 different layouts, the 2021 S.O.S. Planner is unlike any other planner you've tried.
I have searched for the "perfect planner" for over 10+ years! I wanted one that was cute, compact, had a place for weekly checklists, daily checklists, and of course a monthly calendar. Not only did I get all those things, but I got a place for menu planning as well. This planner has it all!"

– Allison S.

"I am so glad that I found Kayse and the S.O.S. Planner! It has finally organized this scattered momma! I love prepping for my busy month, week, and day – all in one gorgeous planner.  No detail is missed! 

– Andrea S.
Want to check out the 2021 S.O.S. Planner? Click HERE!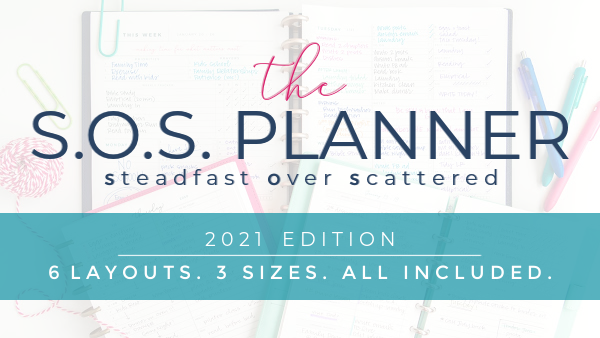 Braindumping made easy!
Grab our free braindump + prioritized tasks worksheet. It's the perfect way to get everything out of your head and organized on paper!
You'll also receive our weekly newsletter, providing you with encouragement and resources to help you make time for what matters most.
*By subscribing, you're agreeing to our privacy policy.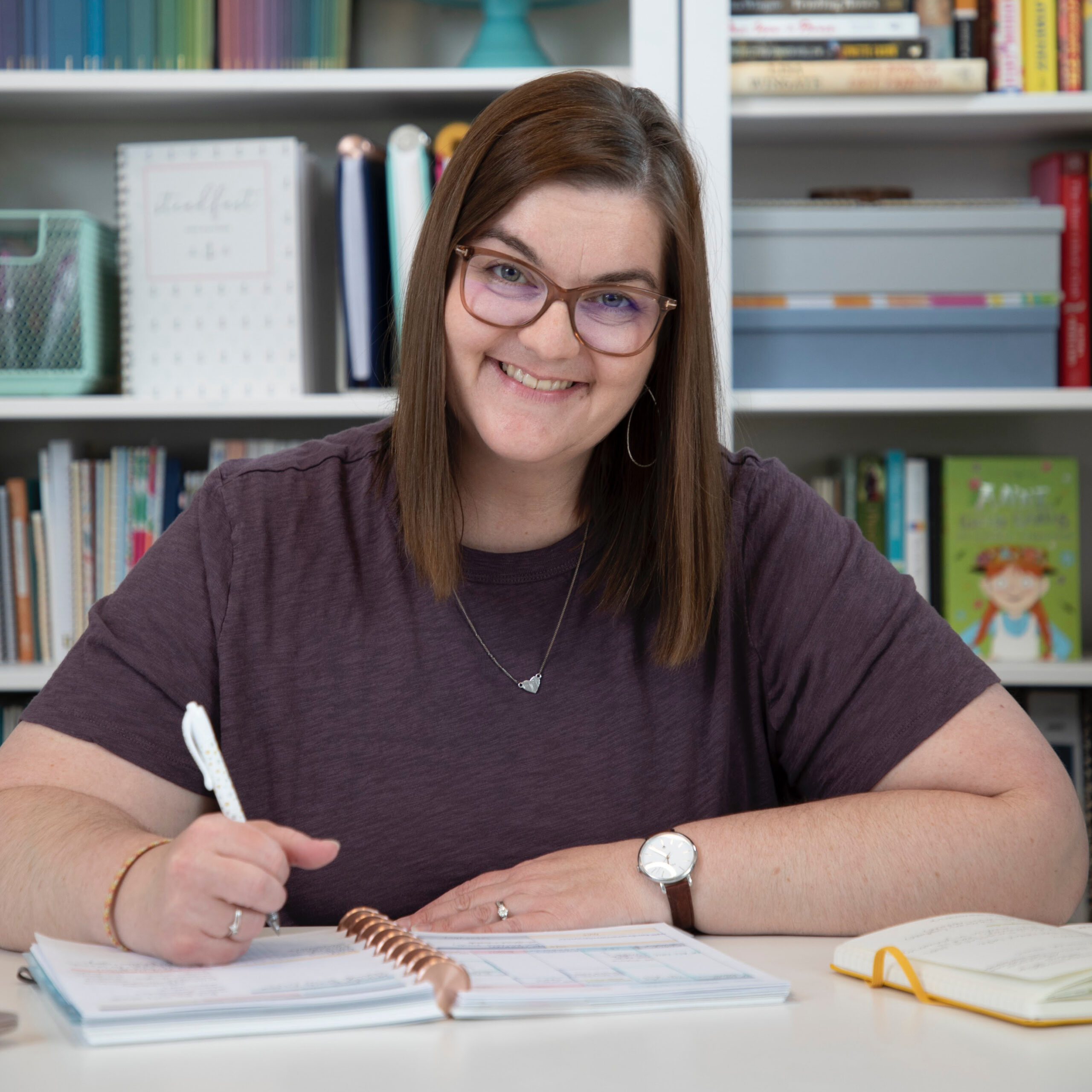 Kayse Pratt serves Christian women as a writer + designer, creating home + life management resources that help those women plan their days around what matters most. She's created the most unique planner on the market, helped over 400 women create custom home management plans, and works with hundreds of women each month inside her membership, teaching them how to plan their days around what matters most. When she's not designing printables or writing essays, you'll find Kayse homeschooling her kids, reading a cheesy novel with a giant cup of tea in hand, or watching an old show from the 90's with her husband, who is her very best friend.