5 Encouraging Books to Read When You're Flat-Out Exhausted
"Well, it's understandable. You've had a pretty stressful year."
I was chatting with my friend Whitney about writing and blogging, and she'd asked me if I'd worked on something we'd talked about a few weeks before.
I hadn't, and I told her that.
"Honestly, I haven't done half of what I wanted to in the last few months. I'm actually feeling pretty burned out."
That's when she pointed out how stressful our year has been, and I thought about it for a minute. She was right, but I hadn't realized it until then.
In the last 4 months…
We moved. (Again).
We shifted from homeschooling to going to school 5 days a week. (Again.) ??‍♀️
My driving time went from nothing to around 3 hours a day.
All our schedules and routines changed.
These were all GOOD things, which is why I didn't really think twice about them. They brought more space, more friends, and a better situation to our family overall.
But in reality, these good things were all CHANGE. A lot of change all at once, for that matter.
And I don't always handle transition well.
When Whitney pointed out that we've had a lot of those transitions lately, my exhaustion made more sense to me. I've been beating myself up for not being able to do as much as I wanted to do, both at home and in my work.
Really, I should have been letting myself rest + recover from an exhausting season of change.
Our road trip proved to be the perfect time for that kind of recuperation, and since reading is a form of rest for me, I took a few paperback books along, and loaded up a bunch more on my Kindle. Jon prefers to drive, so I was planning to read my heart out while we drove across the Southwest for 14 days.
We set out on the road, and I started in on my book list. Some books I picked up and read a few pages before I put them back down. I either couldn't get into them (too complex), or they weren't meaningful enough (too fluffy).
When you're exhausted and burned out, you need just two things: 1) a little truth to fill your mind, and 2) a good story to escape into.
I only found a few books that fit the bill.
Since there are many books that DON'T provide the rest so many of us are looking for, I figured I'd share a few really good ones with you today. I think we all get to the place of exhaustion or burn out at one point or another, and reading can be a great way to rest.
So friend, if you find yourself at the end of your rope, needing a vacation (or a vacation from your vacation!), I highly recommend these books to refresh and restore your soul.
5 Encouraging Books to Read When You're Flat-Out Exhausted:
NON FICTION:
New Morning Mercies, by Paul David Tripp – I have shared this morning devotional on Instagram multiple times because it is JUST. SO. GOOD. I tend to shy away from devotionals because they can be fluffy and more like self-help books, but this one is the exception. It is gospel-centered, convicting, and absolutely full of grace. I have never in my life had a devotional that I love as much as this one. (In fact, I have given 4 copies away already. It's that good.) If your heart needs some Gospel every day, get this devotional ASAP.
Keep A Quiet Heart, by Elisabeth Elliott – Oh this book is so good for my soul. It's a collection of essays by Elisabeth Elliott, and they are super blunt, to the point, and equally convicting and hilarious. I absolutely love how matter-of-fact she is, and I have been reading this in small doses because I have to stop and think about each one after I've read it. The best part of this book is that each essay is one a page or two long, so you can easily read it in those small chunks of time you have throughout the day. I just keep a bookmark in mine and pick it up when I have a few extra minutes.
FICTION:
Before We Were Yours, by Lisa Wingate – I just finished this book, and it was so good, I read it in two days. It's a fictional story based on a true story, and it's absolutely captivating. It's good for your soul because her writing is powerful, and some of the paragraphs and sentences just resonate far beyond the fiction story and into your own life. It's the best kind of fiction – a book that you can't put down, AND that makes you think long after it's over.
Pretense, by Lori Wick – I think the first time I read this book, I was in junior high or high school, and I've worn out a few copies since then. It's a beautiful story of sisters, tracking them all the way through their childhood and into adulthood. It's forever one of my favorites, because it's a moving, uplifting, timeless story. I always go back to this one every couple of years to re-read and enjoy the escape.
The Redemption Series, by Karen Kingsbury – I first read these books when I was going through a rough time, dealing with depression, anxiety, and doubting my faith. These books encouraged me. They are great stories, but also written in conjunction with a licensed marriage and family counselor, so they deal with big life issues, like death, grief, family conflict, marriage issues, and more. The fact that these fiction stories deal with real life issues in a way that reflects the heart of Scripture really encouraged me with the issues going on in my own life.
What's on your reading list when you're feeling burned out? Share your favorites in the comments – I'd love to add to our list!
Get the printable verse cards.
Enter your email and we'll send these verse cards straight to you!
You'll also receive our weekly newsletter, providing you with encouragement and resources to help you make time for what matters most.
*By subscribing, you're agreeing to our privacy policy.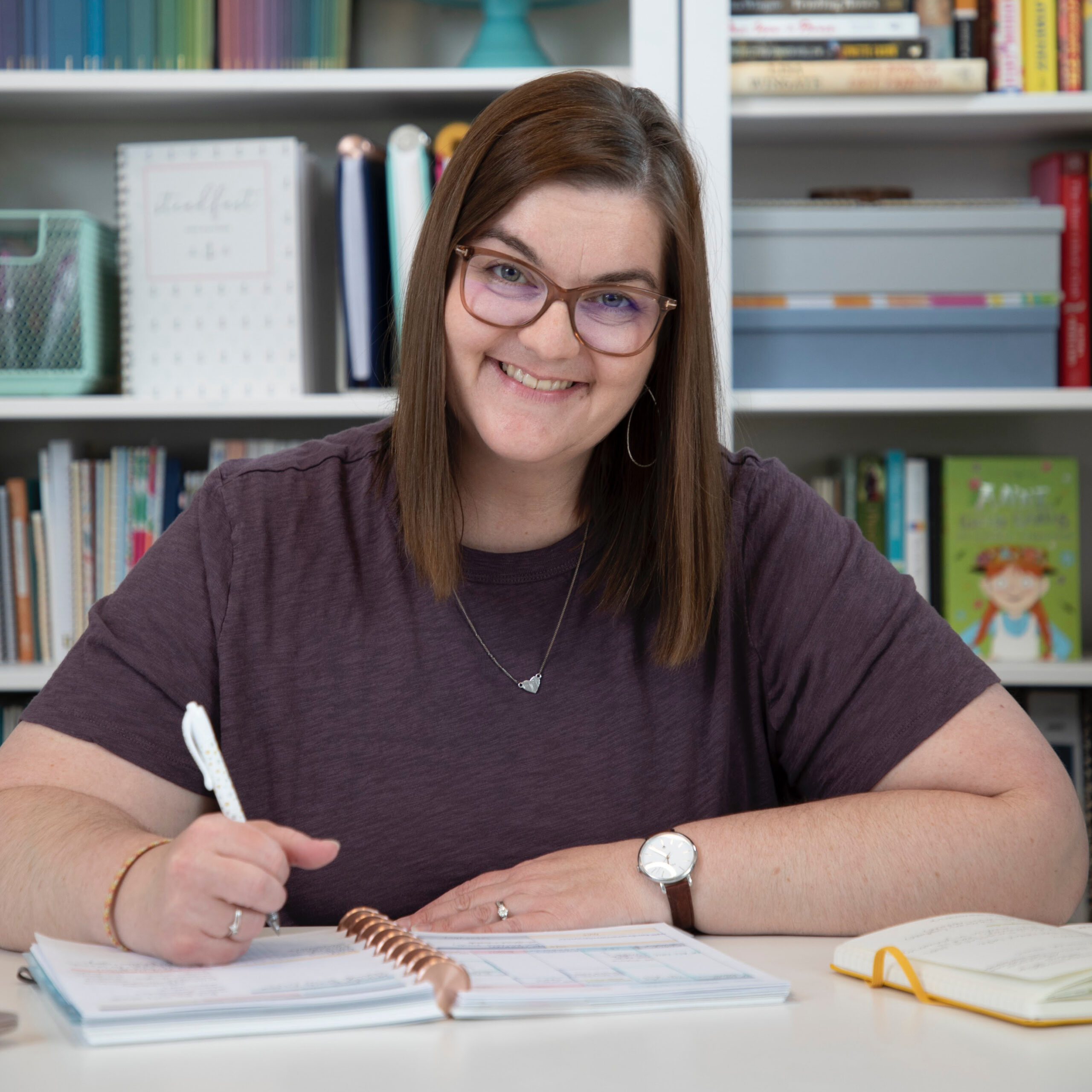 Kayse Pratt serves Christian women as a writer + designer, creating home + life management resources that help those women plan their days around what matters most. She's created the most unique planner on the market, helped over 400 women create custom home management plans, and works with hundreds of women each month inside her membership, teaching them how to plan their days around what matters most. When she's not designing printables or writing essays, you'll find Kayse homeschooling her kids, reading a cheesy novel with a giant cup of tea in hand, or watching an old show from the 90's with her husband, who is her very best friend.