Download your free At-Home Printable Pack!
For many of us, this is first week of self-quarantine – kids who would normally be in school are home, and maybe even both parents are working from home. Maybe you've got your kids home but you still have to go out for work, and you're trying to figure out how to juggle the two.
Whatever your week holds, I think you're really going to love what I created for us over the weekend!

Honestly, I created this for myself & my family. We are all home and I think we're going to need a little loose structure to keep our sanity during this time! So this weekend I got to work putting together a daily plan, a weekly schedule, some meal ideas, a couple chore charts, and even some assignment pages, to help me keep the kids' schoolwork organized.
And I think it turned out so pretty (and PRACTICAL), that I'm ready to share it with you, too!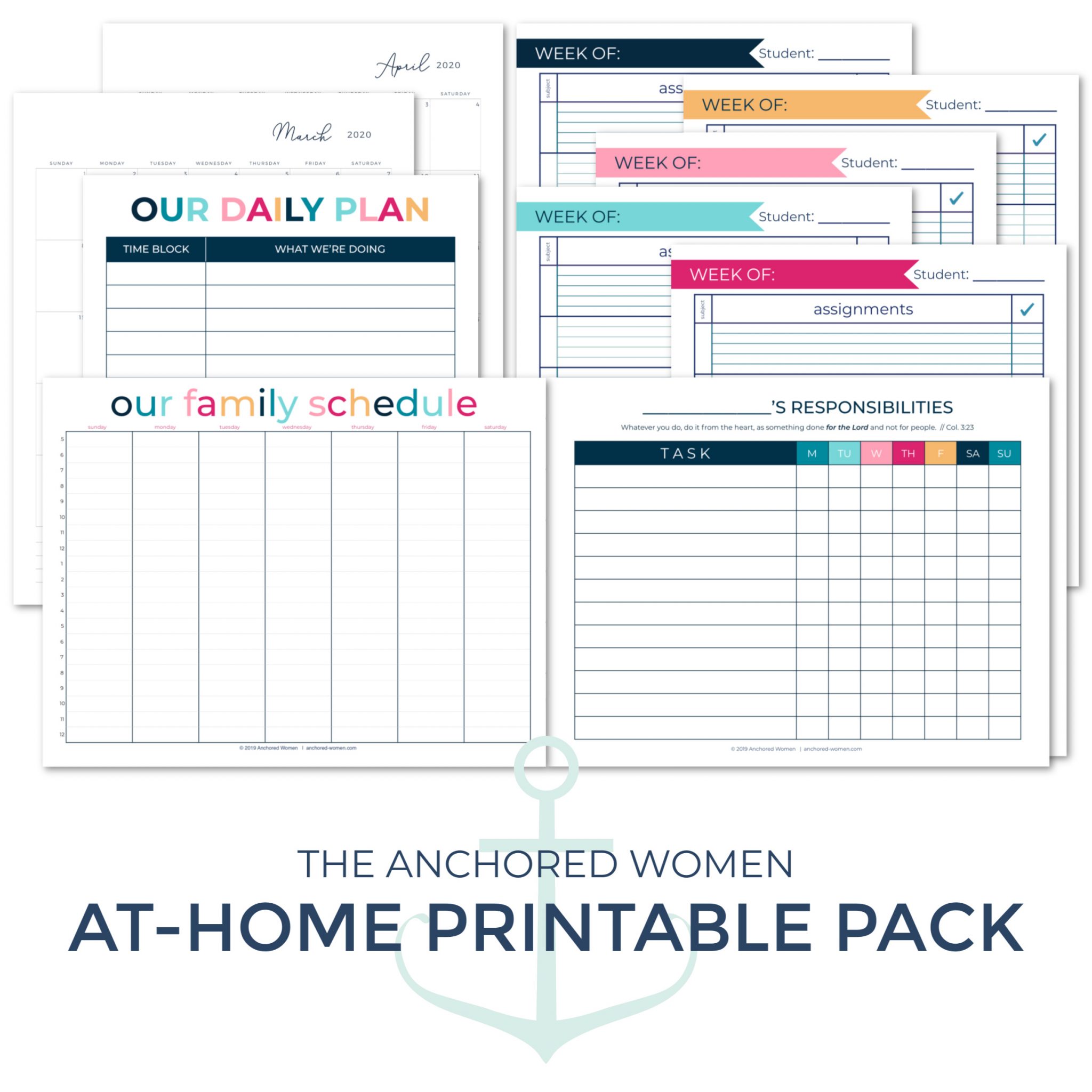 It's everything you need to stay organized (and sane) while you're home with your kids!

WHAT'S INSIDE?

A Daily Plan template to help you create a rhythm for your days
A Family Schedule template so you can map out your entire week
A Responsibility Chart so your kids can help you out around the house
Assignment Pages (weekly & daily versions) to keep your child's schoolwork organized & make sure everything gets done
Two Monthly Calendars to help you plan out your meals for the next few weeks!
I think this FREE printable pack might come in extra handy in your homes this week. I've already started using mine, and I'm loving it! (And the kids are, too!)
I know this is a really weird time in our lives – unprecedented, really. And I know there's a lot we have legitimate reason to be concerned about. But I also keep seeing really beautiful stories of people coming together and helping each other. And I'd rather be a part of the help than the worry. So, I hope this free printable pack is truly helpful for you!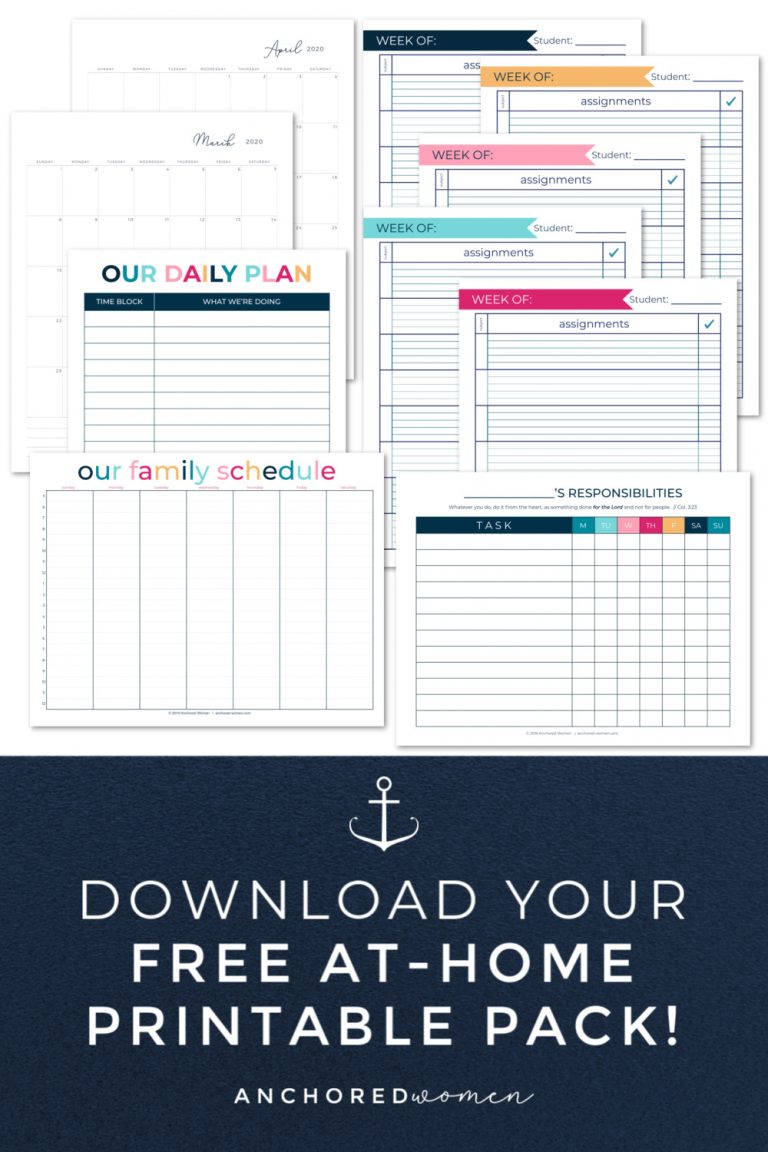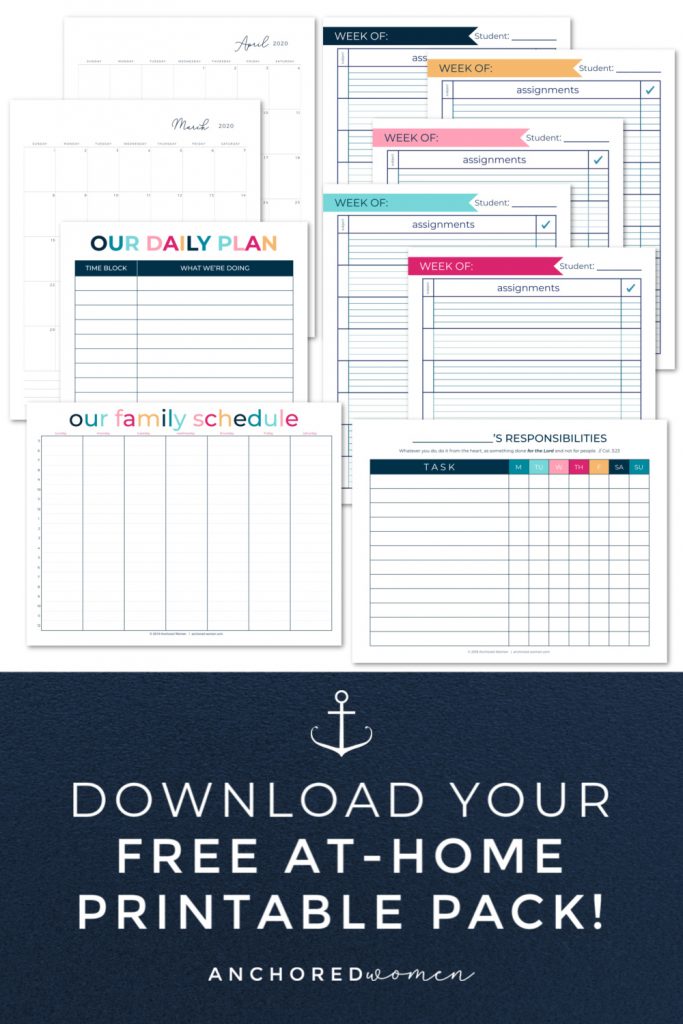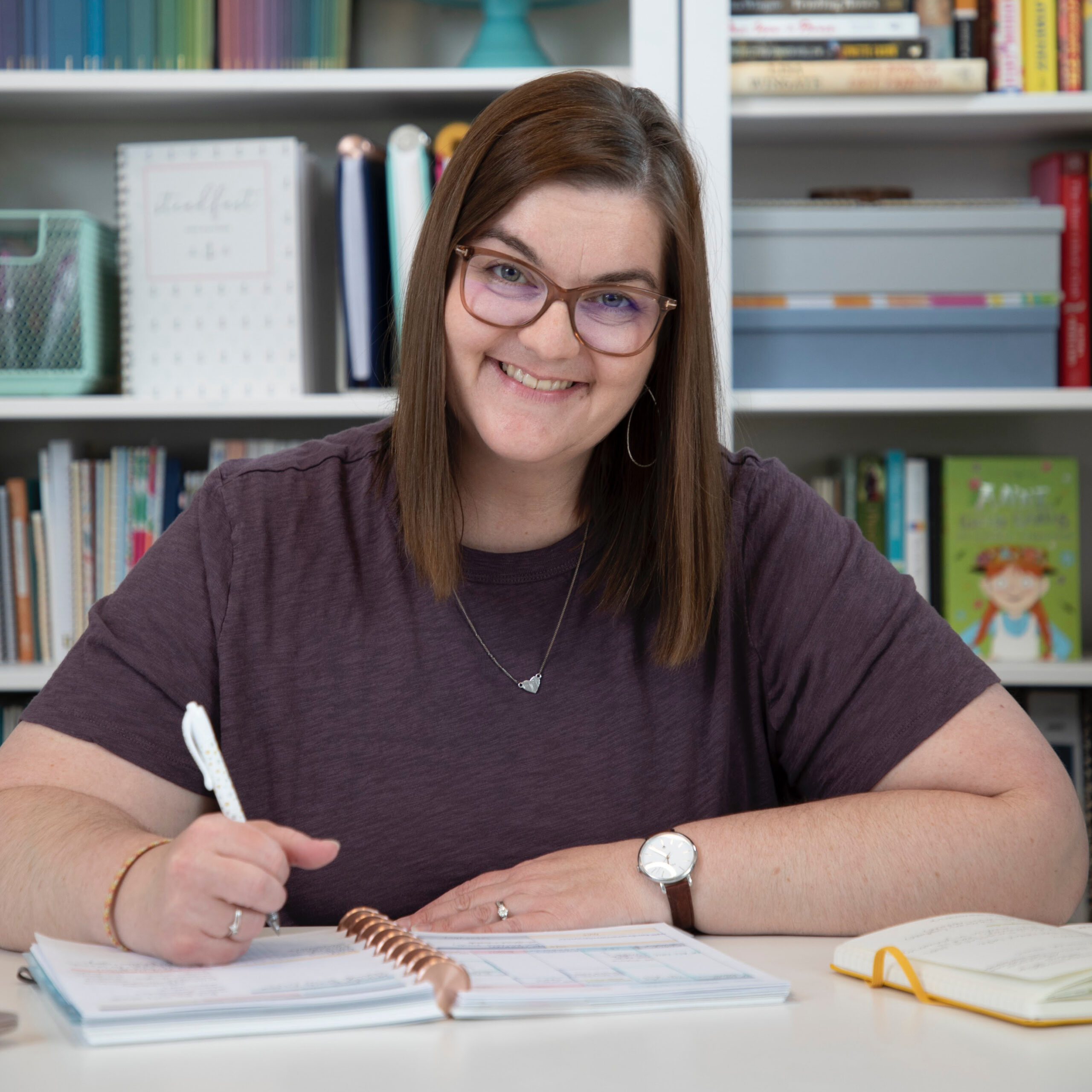 Kayse Pratt serves Christian women as a writer + designer, creating home + life management resources that help those women plan their days around what matters most. She's created the most unique planner on the market, helped over 400 women create custom home management plans, and works with hundreds of women each month inside her membership, teaching them how to plan their days around what matters most. When she's not designing printables or writing essays, you'll find Kayse homeschooling her kids, reading a cheesy novel with a giant cup of tea in hand, or watching an old show from the 90's with her husband, who is her very best friend.