5 ways we can use the next few weeks to invest in our families
Well my friends, it seems like the world has changed almost overnight. And while I could very easily slip into anxiety and panic about the entirety of Coronavirus and what it means around the globe, I know that our God is the same today as He was a few months ago, and He is the one who holds all things together (not me). 
So instead of trying to control things I cannot, I'm going to try to shift my focus to what I CAN do.
Our family is in the same situation as so many of you – home for the foreseeable future. And yes, that can feel incredibly overwhelming. Or it could be an incredible blessing.
I keep thinking about something. How many times have I said, "Gosh, I just wish the world would stop for a week so I could rest/spend time with my family/get caught up on all the things around the house that I've wanted to do…"? And now, it has. The four of us are here for a while, our little world has essentially been put on pause, and we have been given a gift.
Time.
I don't want to make light of the situation, because I understand the severity of it. I've had to step away from my phone because I could not stop reading articles about the severity of it. And I understand that part of things could still get worse.
But I also want to choose to use this gift of time in a way that brings peace to my home, instead of panic.
Here's how I think we might be able to do that:
EMBRACE THE FAMILY TIME //
Listen, I know that we will likely all have cabin fever in a week or less, but we can put things in place to combat that now. We can get outside and go on a walk, we can read books together, we can watch movies as a family, we can cook together and eat meals together. I'm seeing a lot of posts about how we are all going to need a bunch of wine to get through these weeks with our kids home, but I don't think it's helpful to look at it that way. This could be a time that our children look back on with really great memories – the few weeks our family was all together at home and we kept life simple. Isn't that an incredible opportunity? Let's not waste it. (Here's a list of our favorite board games, if you need to stock up!)
CREATE A SCHEDULE THAT WORKS //
While I really am excited about the family time, I also know that both the kids AND adults in our house need some kind of reliable routine each day. I'm working on this right now, and once I have it figured out I'll share our ideas with you. But you can start on this now too. Block out your day into 2-3 hour chunks, and give each block a purpose. If you need help with this, you can download our free time-blocking workbook here. It will help you create a schedule for yourself and your family while we're all home together.
SAVE + GIVE //
We are not driving to school or work as of Monday. We are not going out to eat. We are not going to Target or Starbucks just for the heck of it. We are home, and we have the supplies we need. That's quite a bit of regular spending that we will be able to save or give. Jon and I both talked about how we can focus on just using what we have during this time. (Yes, we are both very grateful to have jobs that allow us to work from home and maintain our income. I know that not everyone has this ability. But for those who do, this could be a really productive time!) If you need help managing your finances during this time, I wrote a post on how I do this even though I'm not great at math: https://anchored-women.com/manage-finances-youre-not-good-numbers/
READ //
You know all those books you've always wanted to read? Now is our time! Read them. Create a family reading hour every day. Get those books out and read away! Grab a basket and fill it with books for your kids. Treat yourself to a fun book you've been wanting to have the time for. Enjoy the rest that comes with reading. For our family, at least, we have a lot more free time on our hands. We're going to skip the screens for a while, and focus on busting out the books – for everyone! (Need some ideas for something fun to read for yourself? Here are my favorite fiction books, and here are my favorite non-fiction books.)
INVEST IN OUR HOME //
Now is the time to dive into those projects that we've had on our list forever. Clean out that closet, organize the pantry, take some time to deep clean! The best part? We've got extra hands at home & we don't have to do it all by ourselves. Put those kids to work by your side – they've got the energy! And we're not above bribing them with money or chocolate. It's fine, guys. Totally fine. (Need a good place to start? You can find our step-by-step guide to overhauling your home right here: https://anchored-women.com/you-need-a-reset-day/)
---
Listen, I know I'm walking a fine line here, because I'm doing it in my own heart, too. Like I said above, I don't want to even sort of make light of what walking through this pandemic is like for so many people around the world. I don't want to downplay what this is like for those who are sick, those who have lost loved ones, those who are homeless, those without medical care, those who are in considerable financial distress because of the quarantines, and anyone else who is suffering.
I do want to find ways to serve well, and for the time being that starts with my family – since we're all here together for a while! And instead of seeing these next few weeks as a burden, I want to see this as an opportunity, and use it well.
So, if you're in a similar boat – finding yourself at home, mostly healthy, and hunkering down for the next few weeks, I hope this is a helpful list. And I'd love to hear what positive things you're doing in the next few weeks! Feel free to share your own ideas in the comments below!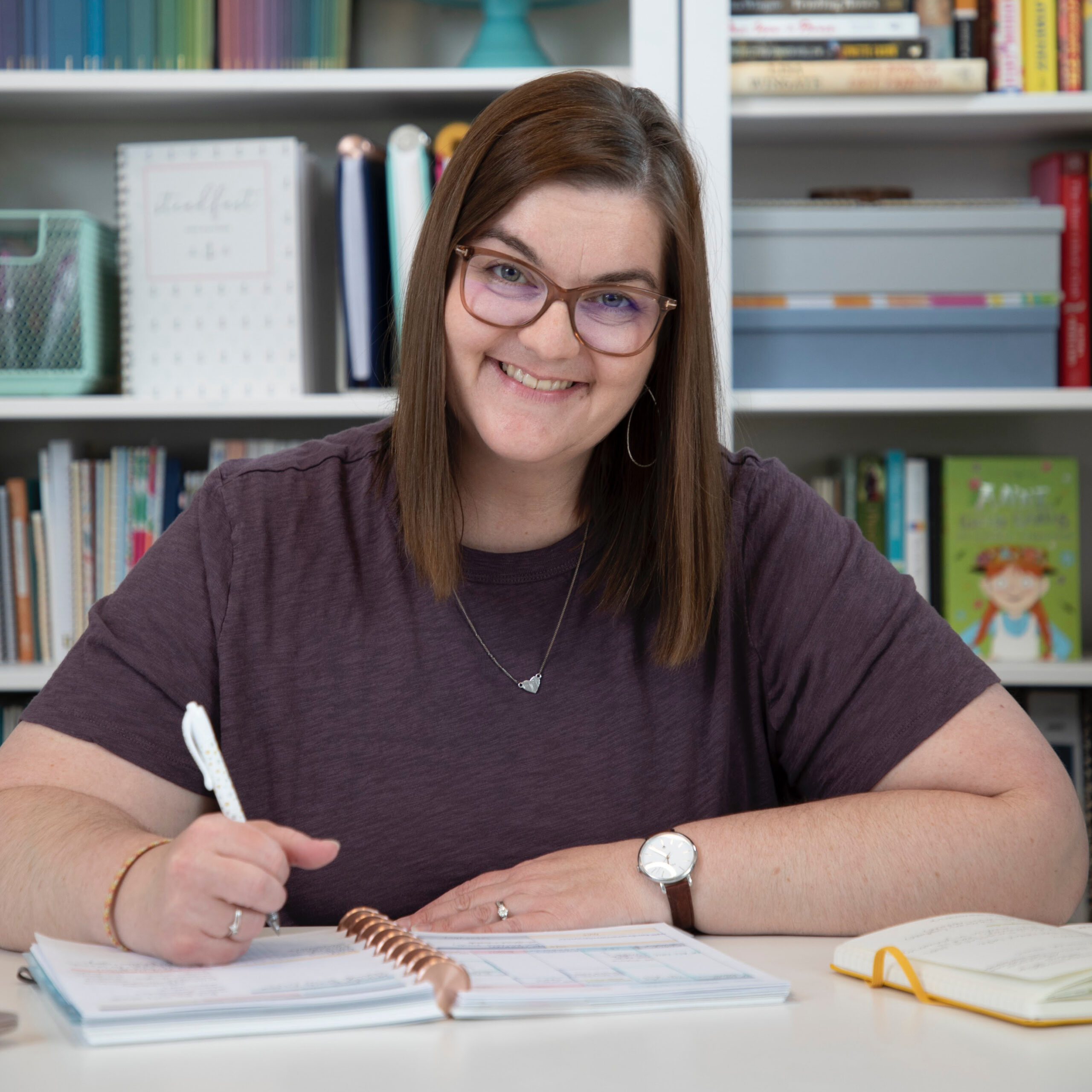 Kayse Pratt serves Christian women as a writer + designer, creating home + life management resources that help those women plan their days around what matters most. She's created the most unique planner on the market, helped over 400 women create custom home management plans, and works with hundreds of women each month inside her membership, teaching them how to plan their days around what matters most. When she's not designing printables or writing essays, you'll find Kayse homeschooling her kids, reading a cheesy novel with a giant cup of tea in hand, or watching an old show from the 90's with her husband, who is her very best friend.