Back to School Week :: Preparing your heart for a new school year
Hey friends, and welcome to Back To School Bootcamp! We're going to use each day this week to get our systems all set and ready for the school year. A little intention up front is going to pay off BIG for us when the busy school year actually begins!
Listen, I absolutely love summer – the relaxed schedule, the later bedtimes, the days at the pool… But for all summer has going for it, by this time every year, I'm craving the return of my systems and routines!
And this year is no different. We have three weeks left of summer over here, which means I'm starting to slowly get my systems set up for the school year. (I'm looking at you, meal planning and paperwork sorting!)
While summer can have more of a relaxed feel, the school year can be busy, hectic, and often jam-packed with activities, meetings, projects, and more! Not to mention all the other stuff we still have to do – like making meals and cleaning our house and keeping our people in clean clothes.
This can all feel really overwhelming if we don't have systems set up to help us manage all the moving pieces.
What do we do with all the papers that come in?
How do we sync everyone's schedules?
How do I keep my home running smoothly when I'm carting kids from place to place?
Do you feel the panic rising?
Well, take a deep breath, my friend. We're going to help you hold onto your school-year-sanity by getting ALL of these struggles streamlined with a system that actually works (in YOUR home – not a picture perfect home!) – all by the end of this week!
By Friday, you'll have a simple, customizable system to help you confidently manage some of the biggest hurdles in home organization, like…
What to do with ALL that school paperwork. (What to keep, what to toss, + ways to store it)
How to set up a central calendar and command center to keep everyone informed + on schedule.
The secret to never having to pack a school lunch, or put lunches together at home, EVER AGAIN.
How to take care of the basics at home in an incredibly efficient (and effective!) way.
But TODAY, we're starting with the first step: preparing our hearts & minds for the new school year.
I know it might seem a little more fluffy and a little less practical than all the other things we're doing this week, but let me assure you – giving yourself a little space to get into the right frame of mind as we approach a new school year is ABSOLUTELY CRUCIAL because it gives you clarity and focus for the year!
Only then can you create (or refresh) the systems that will actually work for you and your family.
Whether you send your kids to school (public or private), or you homeschool, or you do some combination of the two, today (and this whole series, really!) is for you. We're going to spend a little time looking back at the last year before we look at the year ahead, and then we will create a simple goal & prayer sheet for each child. Plus, we'll create a 2019-2020 bucket list for your whole family!
How will we do this? With our (totally free) Back To School Prep Pack! It's all the worksheets + goal-setting guides you need to make your school year stress-free, AND set your kids up for their best school year yet!
(Click the image below to get access to your prep pack!)
You'll want to print this out and find a few quiet minutes to work through it before your new school year begins. Working through these brief questions will help you walk into the new year with intention, clear on your goals and your prayers for this season.
I want you to know that I'm no parenting expert – I'm just a regular mom who wanted a better plan for starting the school year. I don't want to simply make it to the end of the summer and send my kids off before breathing a sigh of relief! I want to send them into the next year in confidence and prayer, doing everything I can as their mom to equip and prepare them to be the best version of themselves this year.
Join me in planning, preparing, and praying over the 2019-2020 school year. Click here (or use the sign up form below) to get access to your BTS Prep Pack & this whole week of Back To School Bootcamp!
Here we go!
Join us for Back-To-School Bootcamp!
Join us for BTS Bootcamp today and get our entire Back To School Prep Pack for FREE! It's our complete set of worksheets + goal-setting guides to make your school year stress-free, AND set your kids up for their best school year yet!
You'll also receive our weekly newsletter, providing you with encouragement and resources to help you make time for what matters most.
*By subscribing, you're agreeing to our privacy policy.
---
P.S. Be sure to tune in tomorrow, when we'll talk about creating a simple system for organizing all those school papers! (Including deciding what to keep and what to toss!)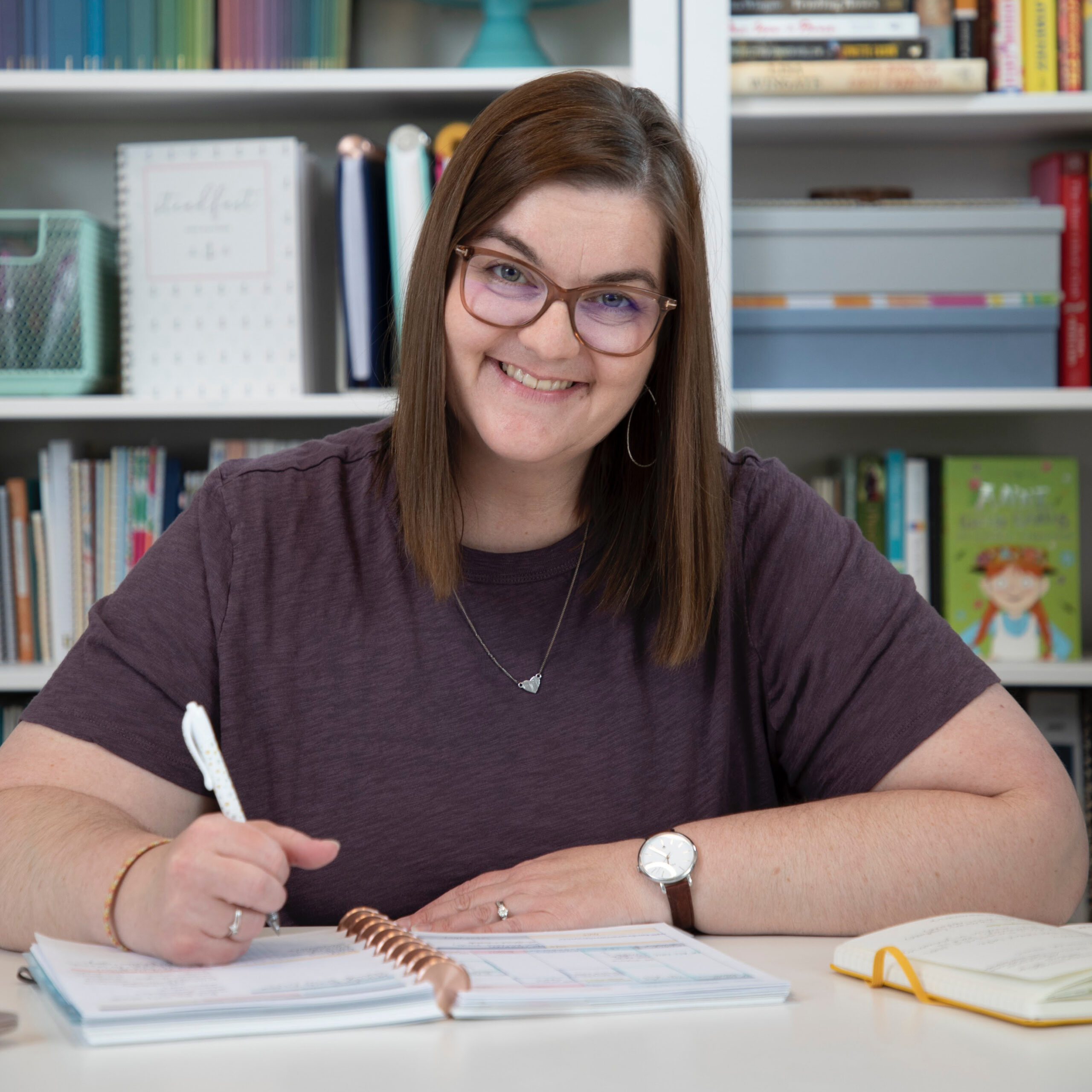 Kayse Pratt serves Christian women as a writer + designer, creating home + life management resources that help those women plan their days around what matters most. She's created the most unique planner on the market, helped over 400 women create custom home management plans, and works with hundreds of women each month inside her membership, teaching them how to plan their days around what matters most. When she's not designing printables or writing essays, you'll find Kayse homeschooling her kids, reading a cheesy novel with a giant cup of tea in hand, or watching an old show from the 90's with her husband, who is her very best friend.