Bullet Journaling made simple!
Before I started making my own planners, I had what you might call a bit of a planner addiction.
I'd start using a planner, convinced it was perfect for me. And then, after a few weeks or months, I'd be on the lookout for something new, something different.
The thing I've learned about myself over the years is that I really love having systems, but I also love changing them up when a new season hits.
And THAT is why I have fallen in love with Bullet Journaling.
What's so special about Bullet Journaling?
Bullet Journaling gives list-makers a singular place to compile all their lists without losing track of the seven notebooks we usually switch between.
Bullet Journaling is super flexible, giving the freedom to switch up the way we plan depending on the week or month.
Bullet Journaling is simple to keep up with (making it perfect for busy moms!)
I started out with my favorite Moleskin notebook, creating weekly spreads and layouts that I loved. But once I found my rhythm, I found I was creating the same layout each week…and that was time consuming.
Which is exactly the opposite of flexible.
So, this last year, after launching The Organized Life Planner, I set to work creating a new planner layout – one that merged the flexibility of the Bullet Journal with the structure of a traditional planner.
And that, my friends, is now The Bullet Journal OLP!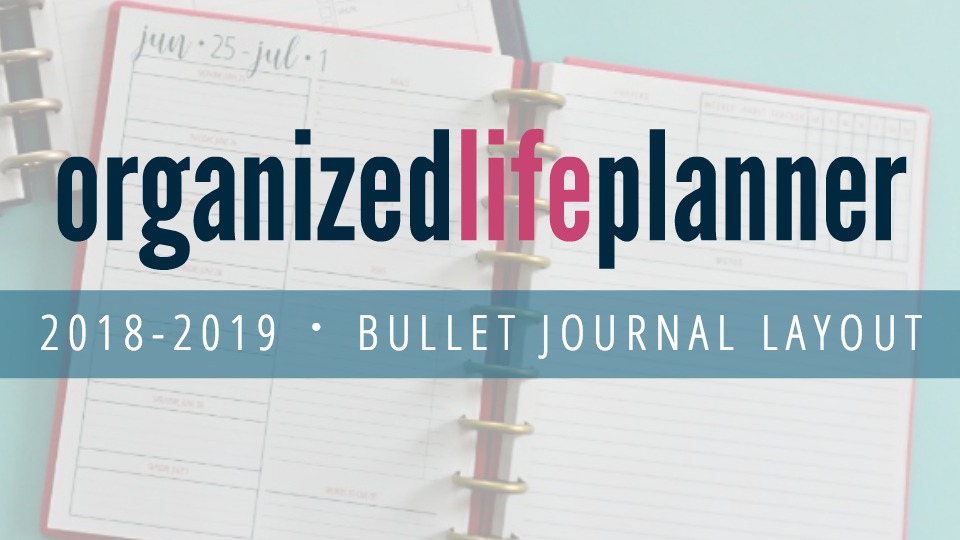 The Bullet Journal OLP has a simple two page spread for each week. Space for appointments, meals, tasks, inspiration, prayer + priorities, and even a weekly tracker. Plus, tons of notes space for your lists!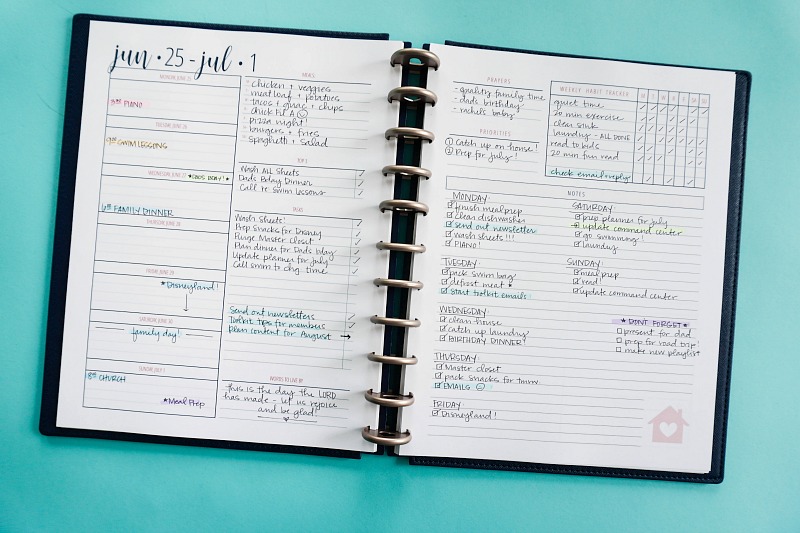 The new Bullet Journal OLP even includes a few pre-made collections to help you kick-start your list-making! Books to read, restaurants to visit, gratitude logs, and more!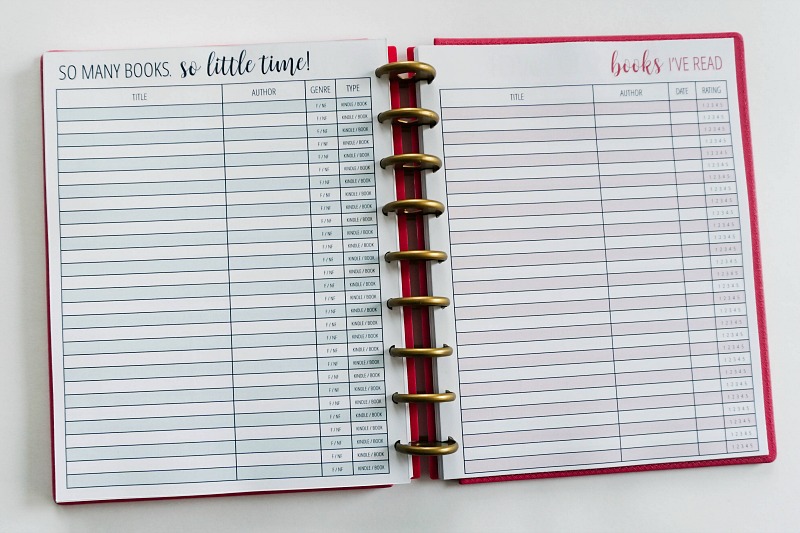 A few other bonuses included with the Bullet Journal OLP:
Both lined AND dot grid pages, to meet all your notes needs.
Three sizes, all included with your print-at-home planner purchase.
5 Add-On Planner Packs to help you create even more collections and customize your planner.
Support and training through videos and our OLP Facebook Group.
Free access to our Time Blocking Workbook!
So, if you're a list-maker who loves the idea of bullet journaling, but you don't really have time to create your own spreads each week, the Bullet Journal OLP might just be your new best friend!
Want a more classic planner layout? You can find our Classic Organized Life Planner right here!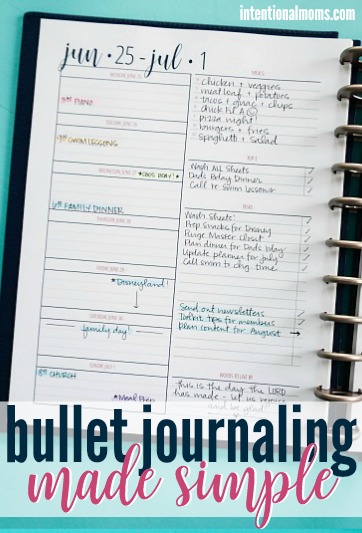 Need a little help getting organized?
Join us for this 4-part mini course on organizing every aspect of your life, including tons of free resources AND immediate access to our printable Organization Kit!
You'll also receive our weekly newsletter, providing you with encouragement and resources to help you make time for what matters most.
*By subscribing, you're agreeing to our privacy policy.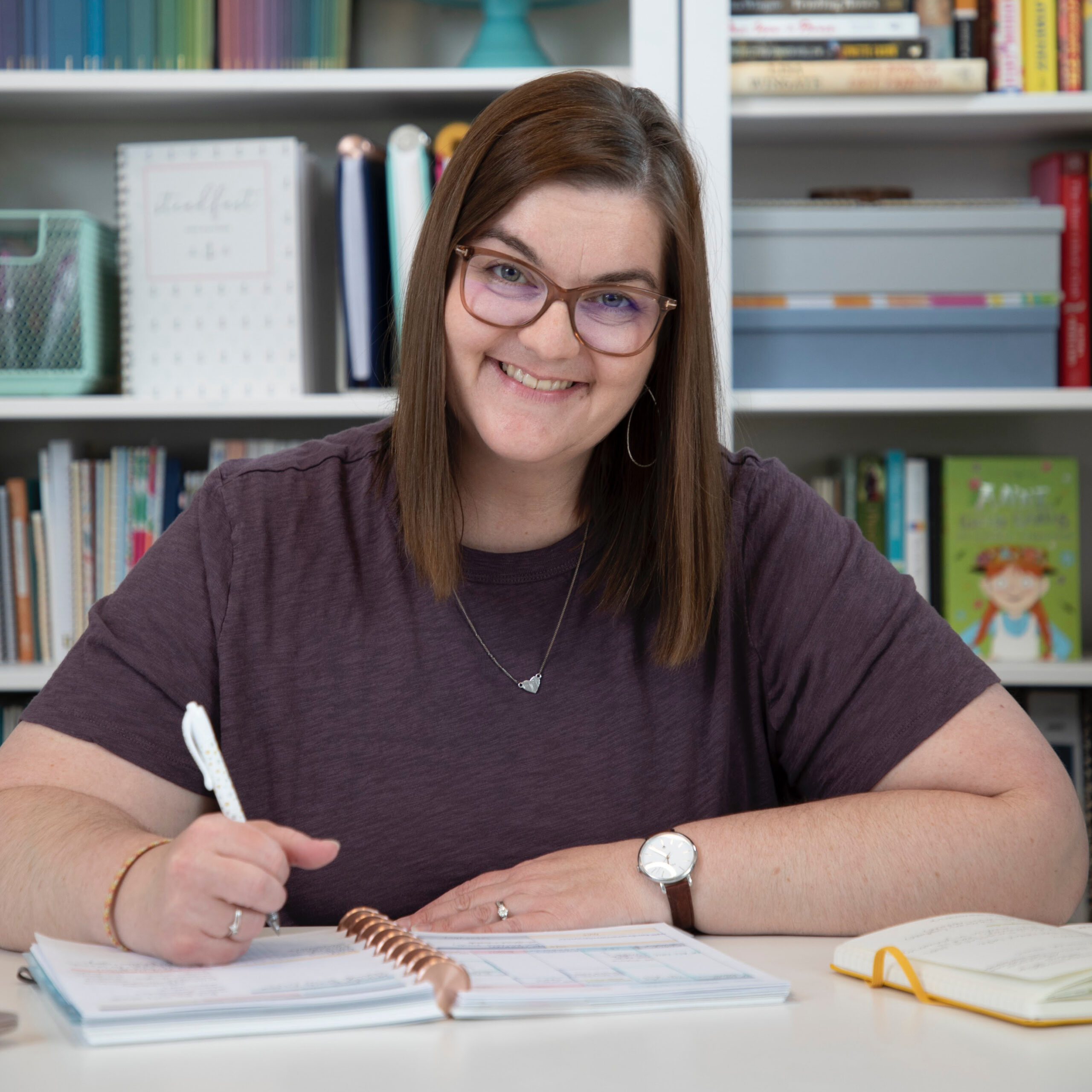 Kayse Pratt serves Christian women as a writer + designer, creating home + life management resources that help those women plan their days around what matters most. She's created the most unique planner on the market, helped over 400 women create custom home management plans, and works with hundreds of women each month inside her membership, teaching them how to plan their days around what matters most. When she's not designing printables or writing essays, you'll find Kayse homeschooling her kids, reading a cheesy novel with a giant cup of tea in hand, or watching an old show from the 90's with her husband, who is her very best friend.