A few months back, I was listening to a podcast and a piece of the conversation really stuck with me. The interviewer asked her guest something along the lines of "How do you decide what to say yes to, and what to say no to, when it comes to activities and curriculum and all the opportunities out there?"
The guest replied that actually, she just pared everything back until she found peace. Peace in her home, peace for her kids, and peace in her heart.
It stuck with me because that's exactly what I recognized our own family desperately needed – peace.
Toward the end of 2022, I spent a little time reflecting on the past year, and I realized that yet again, we had had a crazy year. Honestly, compared to the average American family, we don't do all that much – we homeschool, we let each kid pick ONE extra curricular activity, and we chose martial arts to do as a family.
If you know me, you know I value slow and simple – I really believe in my heart of hearts that the Lord did not create us to hurry through life, rushing ourselves and our people from one activity to the next. Rationally, I told myself we WERE keeping things simple, as I kept seeing other families who were so much busier than we were.
But comparison holds no actual value, and the truth of the matter was that we were stressed – our home, our time, our relationships, and our own hearts – everything felt heavy.
To be very blunt, even our "simple" was still too much.
Our home was a constant burden because we didn't have enough time to care for it. Our relationships were struggling because we spent out evenings running from one place to another. We were all tired, all the time. And it was wearing on all of us.
So I decided to do the same thing that the podcast guest did – I began paring back until I could find that peace I knew we needed. Peace in our home, peace in my children's lives, and peace in my own heart.
Today, I want to share with you just 3 ways we've been chasing peace in our home in the last few months – and what a difference each of these things have made!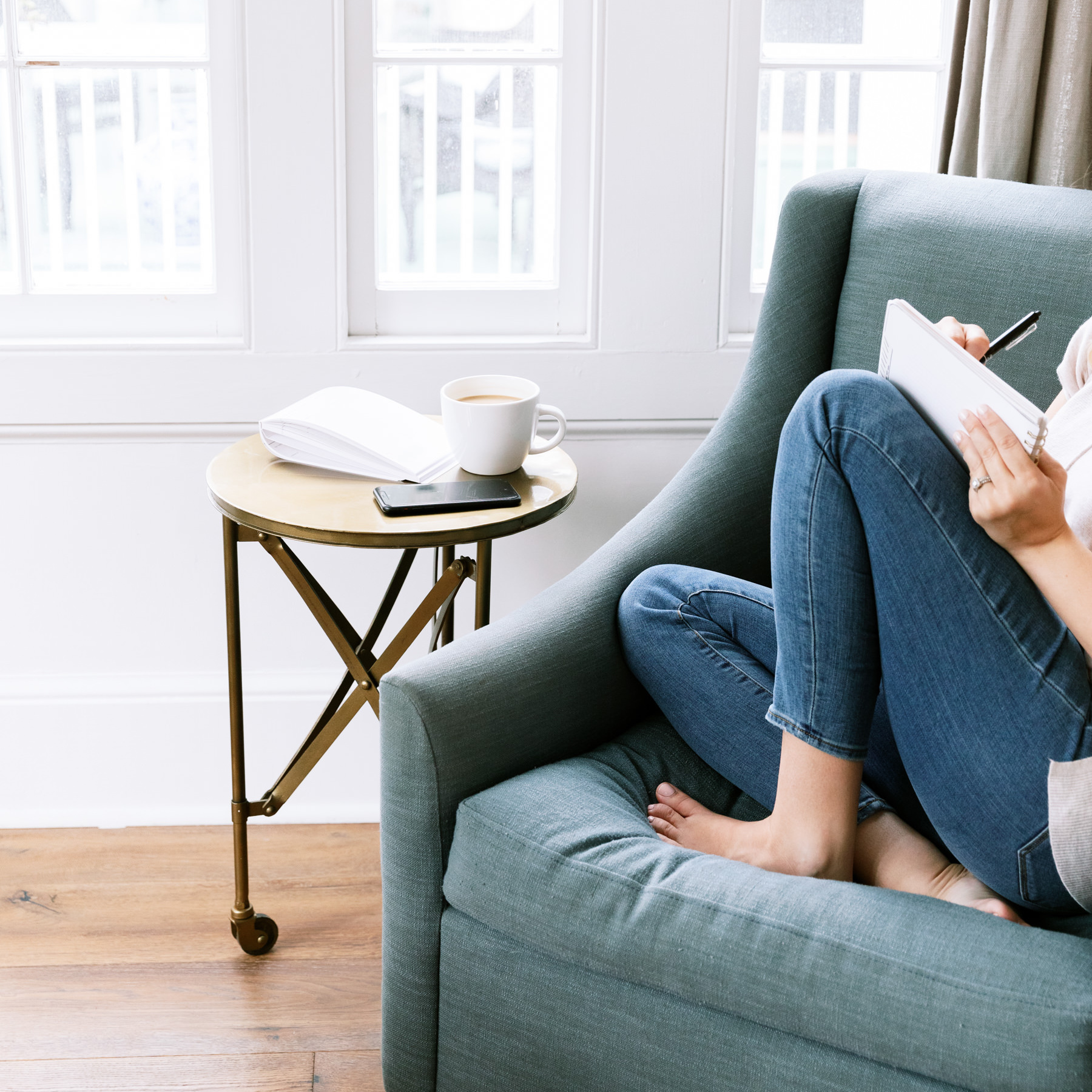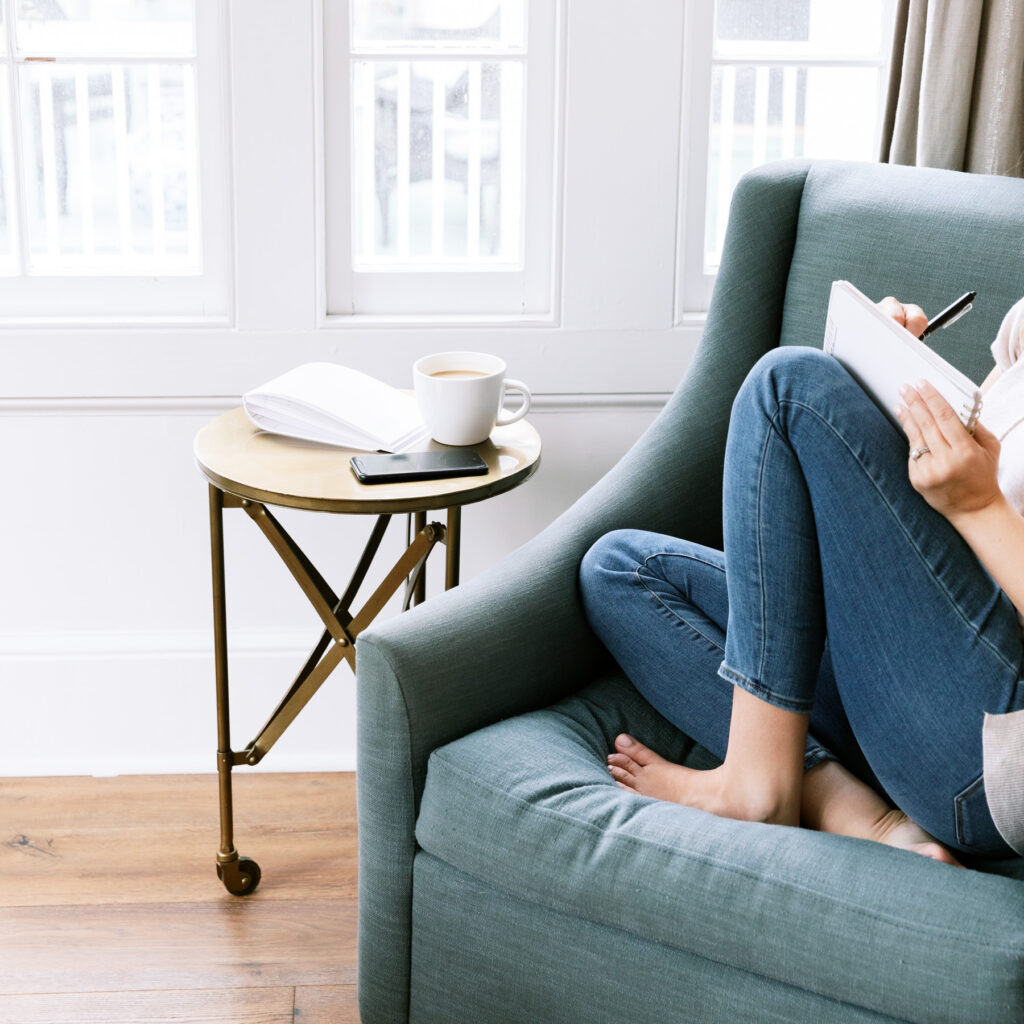 #1 – We cleared our schedules.
We quit martial arts – the thing that dominated most of our evenings.
We pulled back all the "extras" in our school day – so we could get the essentials done, and then actually have some down time.
We moved the cards, board games, and books downstairs – so we didn't default to turning on the TV.
We returned to prioritizing what we truly value – dinner time around the table each night, card games together, and movies on the couch. Last year, we were gone at least 4-5 nights a week. This year, we are eating family dinner together 6 nights a week. I cannot even tell you how big a difference this has already made. My kids are happier, more rested, and more confident in their connections with us and each other. And honestly, Jon and I feel the same.
Was it hard to say goodbye to an activity that everyone in our family loved? Yes.
Was it worth it? Also yes.
#2 – We refreshed our routines.
I knew that we needed to switch up the constant to-do list of cleaning our home, trading it out for a plan that allowed us to manage our home in small, doable increments each day. So, I revamped our Daily Routine to incorporate all the things we needed to do – giving every task a place so nothing slipped through the cracks.
I also created a Clean + Tidy plan where we focus on one area a day, coupled with daily tasks that we accomplish every day. It takes less than an hour a day, and my kids are old enough to help. Our house is tidier than ever – and what's more, it's STAYING that way! (More on this coming soon!)
The best part of this is that every one of us gets to ENJOY our home, instead of constantly worrying about all the things that need to be done. The basics are managed, and we all get to enjoy the spaces we've created!
#3 – We adopted slow mornings.
We have a little freedom in our mornings, since we homeschool, but I had still been starting our days rather early. The trouble with that is that sometimes that meant I didn't get any time in the Word, AND my night-owl kiddo was not at his best first thing in the morning.
Both my kids AND I prefer to start our days slowly, so I switched up our schedules to allow for that. We pushed back the start of school about an hour, and we all use that morning time to do what fills us up! My kids do their chores and then play legos for a little while before starting their school day, and I have a cup of tea (or 3), and spend time reading the Bible, praying, and journaling. With a slower start to our days, I have the TIME to do this, and it makes all the difference in my own heart!
---
More than anything, I've been learning what my role is in our home. I'm a homeschooling mom, YES. But I'm also a wife, a business owner, a team leader, a friend, and a tutor at our kids' homeschool co-op. I wear a lot of hats, and managing all of those things can be rather overwhelming.
But embracing my God-given role in my home FIRST is allowing me to see where everything else fits. It's changed my outlook on everything, and that's exactly what we're going to talk about throughout the rest of this month.
In the next few weeks, I'm going to share more about…
Our updated daily routines + how they work
The Clean + Tidy schedule that's completely changed the game for my home
What it means to reclaim my role in the home + how it's uplifted my attitude toward almost everything
I'm so excited to talk about these things with you, because I think today's culture has overlooked the immense value, and holy work, of HOME. We're going to use the month of February to plant our perspectives back in God's Word, and encourage each other in practical strategy to make our homes a refuge, rather than a burden.
I'll start by answering your biggest HOME questions! Comment below and tell us about your biggest obstacle to a peaceful home right now! I'll choose a couple to address each week!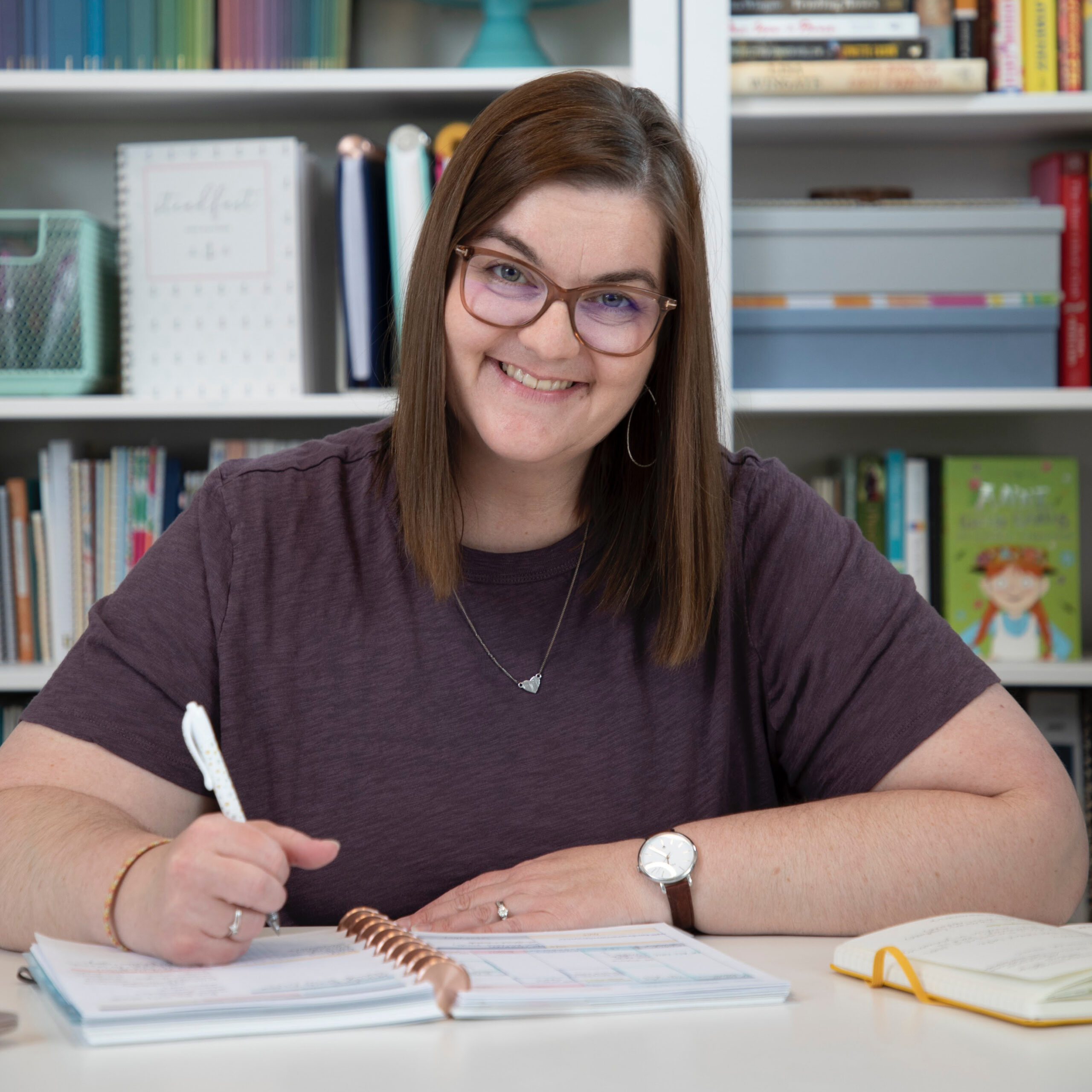 Kayse Pratt serves Christian women as a writer + designer, creating home + life management resources that help those women plan their days around what matters most. She's created the most unique planner on the market, helped over 400 women create custom home management plans, and works with hundreds of women each month inside her membership, teaching them how to plan their days around what matters most. When she's not designing printables or writing essays, you'll find Kayse homeschooling her kids, reading a cheesy novel with a giant cup of tea in hand, or watching an old show from the 90's with her husband, who is her very best friend.