Creating a working plan for your home! // Take Back Your Home Day 3
Welcome to the LAST DAY of the Take Back Your Home Challenge! In the last couple of days, we talked about how our anchored home can actually be a place of PEACE, and how to define our own role in that home!
Watch the video or read the transcript below!
TODAY we're getting super practical! One of the things we know a home manager does is create a PLAN for her home – and today we're going to talk about what exactly needs to go into that plan!
Remember: no two homes will look the same – we all have different priorities, different amounts of stuff we've accumulated over the years, and different amounts of people living inside our walls.
But there ARE some things that must be done in every home – we've all gotta feed our people, keep things somewhat clean, and manage all the schedules.
A home manager (that's you!) acknowledges the things that must be done, and creates a system to manage those things in a way that makes sense for the people who live there.
In every home, there are a variety of tasks that need to be accomplished – not necessarily every day, but on a regular basis.
These essentials include:
Daily Tasks: Those things you HAVE to do each day
Admin Stuff: Planning, returning calls, creating + balancing your budget, etc.
Cleaning: Taking care of your home + spaces.
Meals: Feeding yourself and your people.
Projects: Decluttering, house work, personal projects
Rest: Caring for the minds, bodies, and souls of those who live in your home (including YOU!)
The secret to getting everything in without feeling overwhelmed is to create a plan that has all of these pieces working together like a well-oiled machine!
Let me show you how this works in my own home. (Be sure to watch the video for this part!)
Today's Challenge
Download

today's worksheet

first!
Organize everything that needs to be done in each of these categories! It helps SO MUCH to have everything written out in one spot, so you can truly see ALL that needs to be done in your home.
You can use these lists to start creating your own home management system – scheduling time for each of these categories throughout your month!
I know that this can be the overwhelming step – creating the plan and figuring out how everything can work together. And honestly, it's far more than one email or video can cover!
So if you KNOW that you want some help putting your customized home management system together, I'd love to invite you to be one of the FIRST STUDENTS of our brand new course – Your Anchored Home!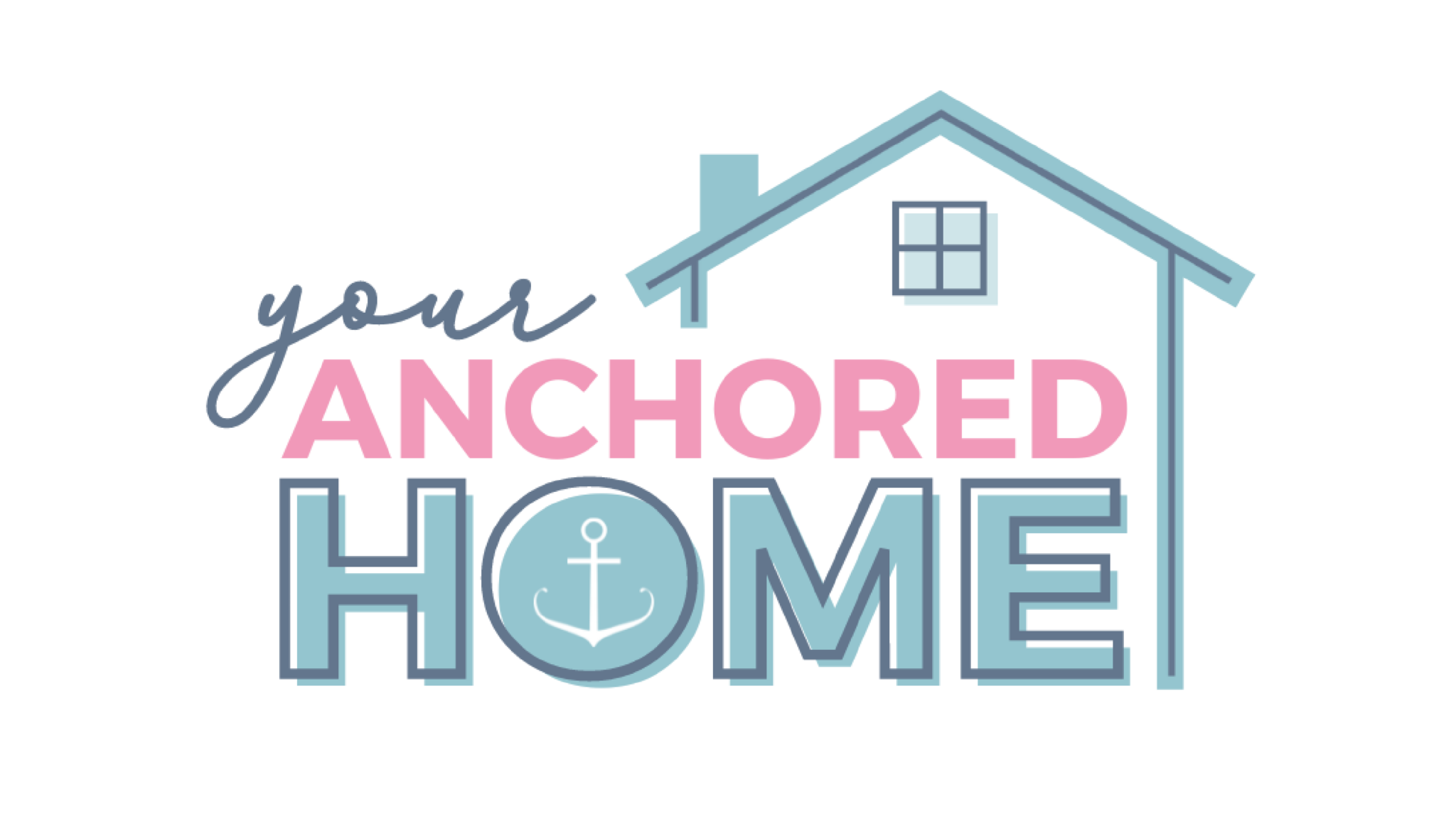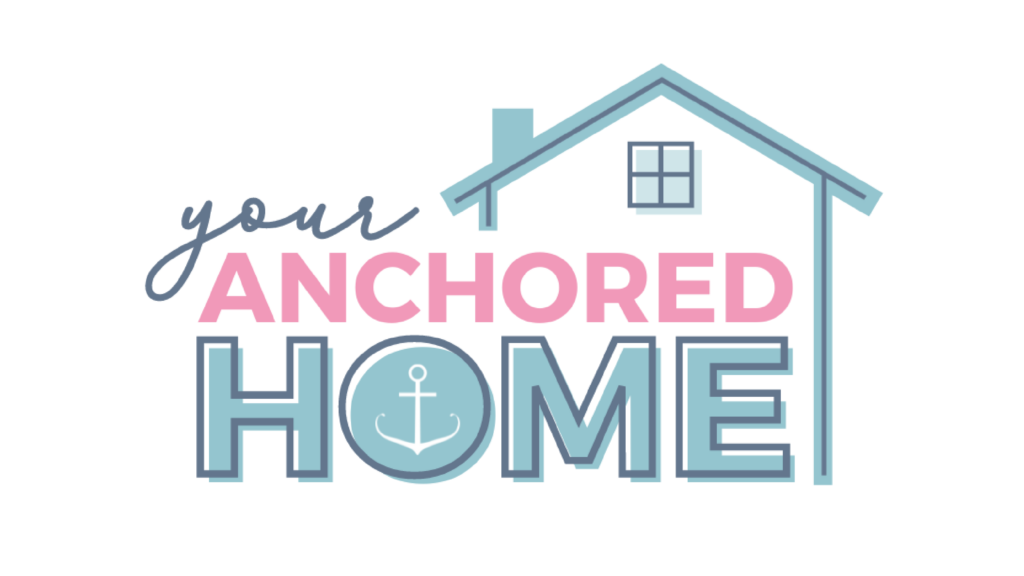 I created this course because I saw a need in our community – the women I've been talking to already knew everything that needed to get done all the time – in fact, it was a burden they regularly carried!
What they struggled with was HOW to get it all done, in a way that fit their homes, their families, and their own personalities.
So, I put together Your Anchored Home to help you customize YOUR OWN home management system, no one else's.
I'm not teaching you how to run your house like I run mine – that wouldn't work – you don't live here!
Instead, I'm teaching you how to be the manager of your own home, how to create YOUR plan, accomplish and delegate YOUR tasks, and oversee YOUR entire system – all in a way that fits YOU. I'm giving you all those necessary pieces, and teaching you how to customize them to your family and home – and then put them together in a way that works for you.
We'll talk a lot more about the Your Anchored Home Course tonight at our live chat! I'll walk you through the entire course, give away some incredible prizes (one that's for EVERYONE who is there live!), and more! You do NOT want to miss tonight's call – be sure to be there!
In the meantime, you can check out the course for yourself – it's available NOW, and you get instant access to EVERYTHING – all the video lessons, all the transcripts, all the gorgeous printables, and all the incredible bonuses!
One more exciting thing: This course will regularly be priced at $197, but THROUGH MONDAY ONLY, you can get it (and all the bonuses!) for just $67! That's a special price that's just for our founding students – you'll never see it priced this low again!
I hope this week's challenge has inspired you to step into your role as home manager, and take back your home by creating a plan that brings peace to your space, your people, and yourself! I'd love to work with you inside the course to help you create that plan – I can't wait to see you inside!
Don't forget to set an alarm for tonight's chat! I'll see you at 5pm sharp, giveaways in hand!!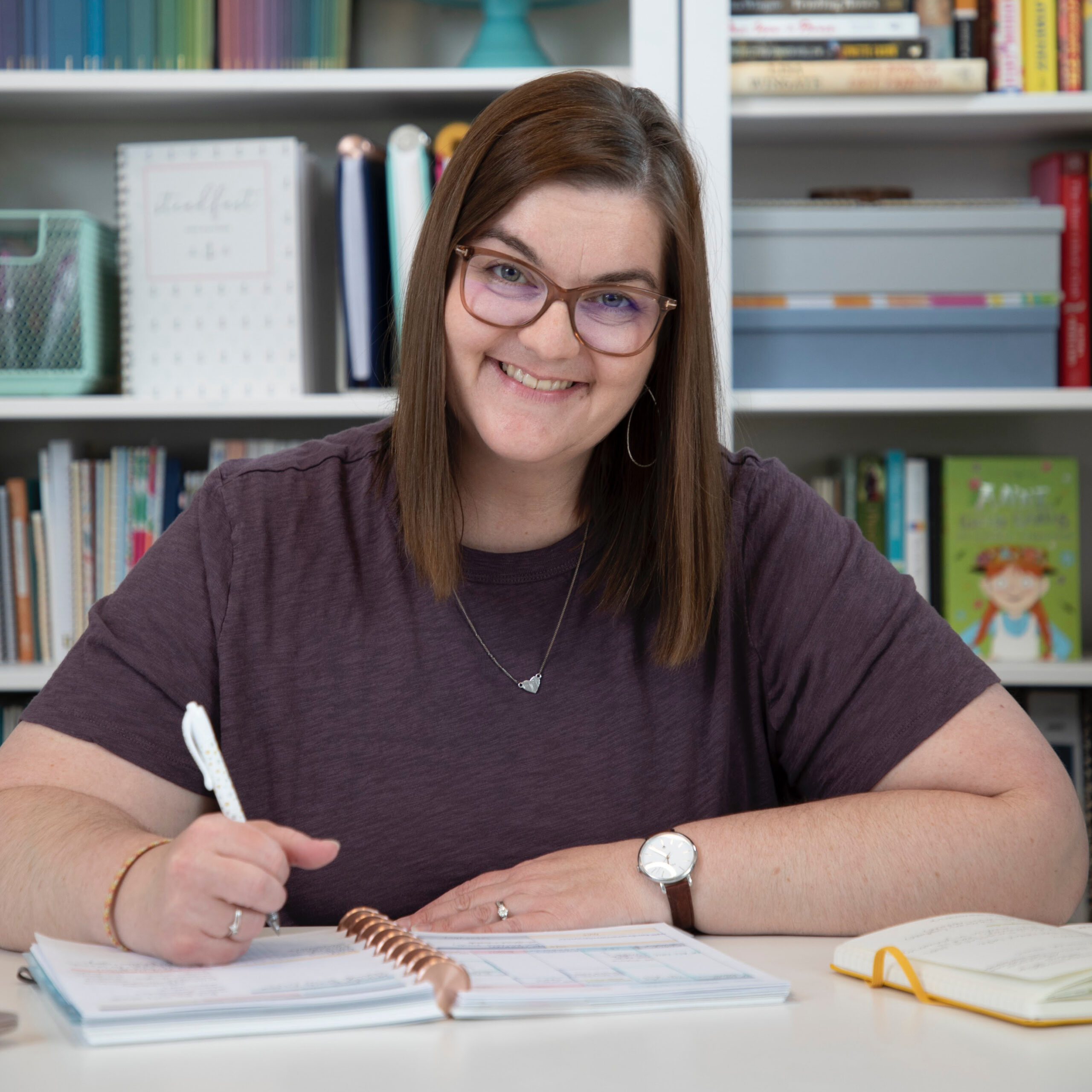 Kayse Pratt serves Christian women as a writer + designer, creating home + life management resources that help those women plan their days around what matters most. She's created the most unique planner on the market, helped over 400 women create custom home management plans, and works with hundreds of women each month inside her membership, teaching them how to plan their days around what matters most. When she's not designing printables or writing essays, you'll find Kayse homeschooling her kids, reading a cheesy novel with a giant cup of tea in hand, or watching an old show from the 90's with her husband, who is her very best friend.