For when your dreams change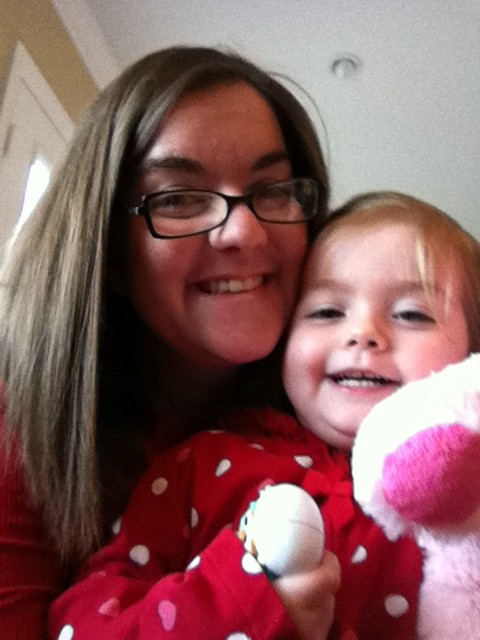 My dream is changing.
For the last year I have wanted to write a book.
It's written now, essentially. I still have major editing to do after my agent and editor take a look at it, but the bulk of it is done.
But there is a dream I've had since I was a little girl that still fills my heart. Feels unfinished.
Wife. Mommy.
The book is complete now and I am learning that my dreams are bigger than a book.
I miss my mom so much lately. This month the pain of her loss has been acute. It always is in February, but this year, six years out, I almost feel like I'm backtracking. The panic attacks from the first year have returned at night, and I find myself welling up at everything even remotely emotional. Emily gets sick and the person I call for advice misses my call because she rightly has a life and kids of her own and I think that would never happen if I could call my own mom. I go to a baby shower and somehow find a way to breathe through a mom praying over her daughter who is carrying twin girls. Three generations of women, all able to reach out and touch one another, and I wonder if they know how lucky they are. I wonder whether that's something you can really understand before the loss of it.
I am overwhelmed with missing my mom and all the pain is mixed up in remembering all the wonderfulness. How she created a home that was warm and welcoming and cozy. How she cooked with love and created a culture of conversation around the table. How she read to me and my brother and encouraged our gifts and poured out her love in every way she possibly could. How her life was shaped around the shaping of our lives, selflessly, tirelessly.
My biggest dream is to follow my mom's example. To love my own family the way she loved us.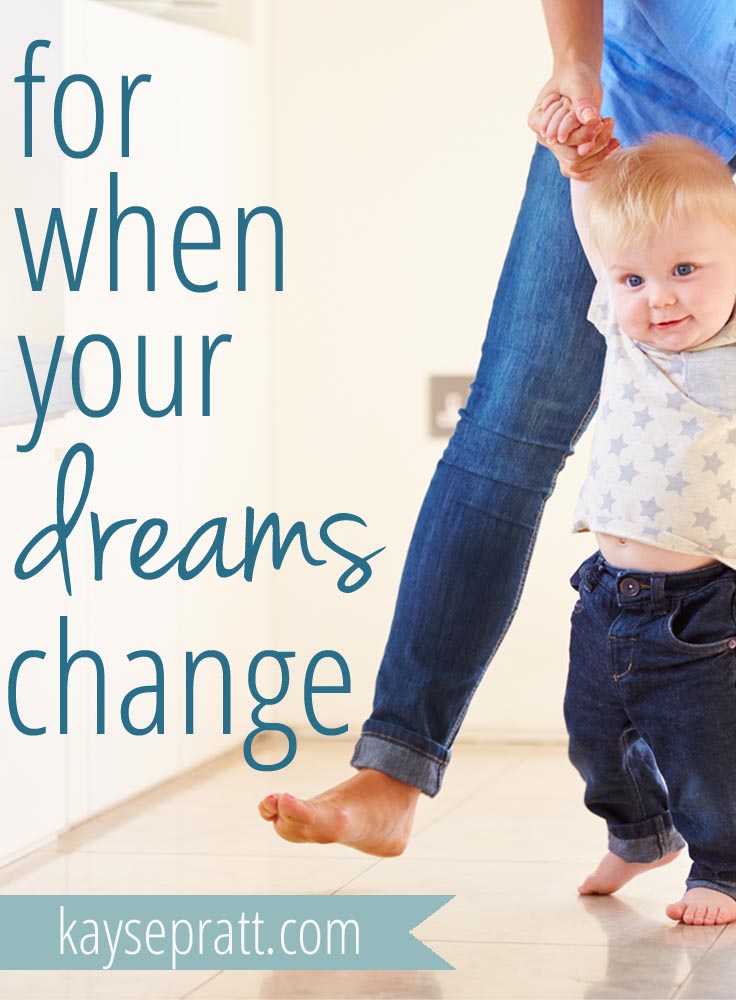 To serve my husband with the selfless devotion that my mom had. To plan meals and do laundry and iron clothes and make our home a place of refuge for him. To pour myself into Emily's life, encouraging her faith and her dreams and her personality and her heart. To read to her and push her on the swings and be willing to get out the paint (what a mess, right?). To look into her eyes and make sure she knows she is loved, not only by me and her daddy, but by a God who knows and sees her. To teach my children about that God and our faith and instill in them a love for Him and others. To encourage my husband in his faith and leadership of our family.
This… this is a big dream.
I don't know how my mom did it all, but she did. It's times like these when I so wish heaven was just a phone call away. But it's not and she's not here and I have to forge the way on my own, led by memories and books and prayers  to the God who calls me daughter.
It will take all of me.
So some other things have to go.
I feel like I'm always in a state of refining, figuring out which things I can release so that I can fully embrace the things I need.
I long to be consistent here in this writing space, but consistency is going to look differently for a while. Instead of five days of writing each week, I'm limiting myself to three. Only three. Feel free to call me on it if you see more than that. I am letting go of some technical things here and hoping that this space will continue to be a place where you are encouraged, even if I don't have the perfect pinterest-friendly graphic. I am going to continue to seriously limit my Facebook time, so that my Emily and my Jon receive my full attention while I can still give it to them.
I have to do these things, you see, because I dream of being the kind of Jesus-loving wife and momma that gives herself fully to her family, the way I believe I am called to do.
So my dream is changing.
Or, maybe, this has been my dream all along.
Linking up today (and every Tuesday) over at Holley's place, where we write about the dreams that are bigger than we are.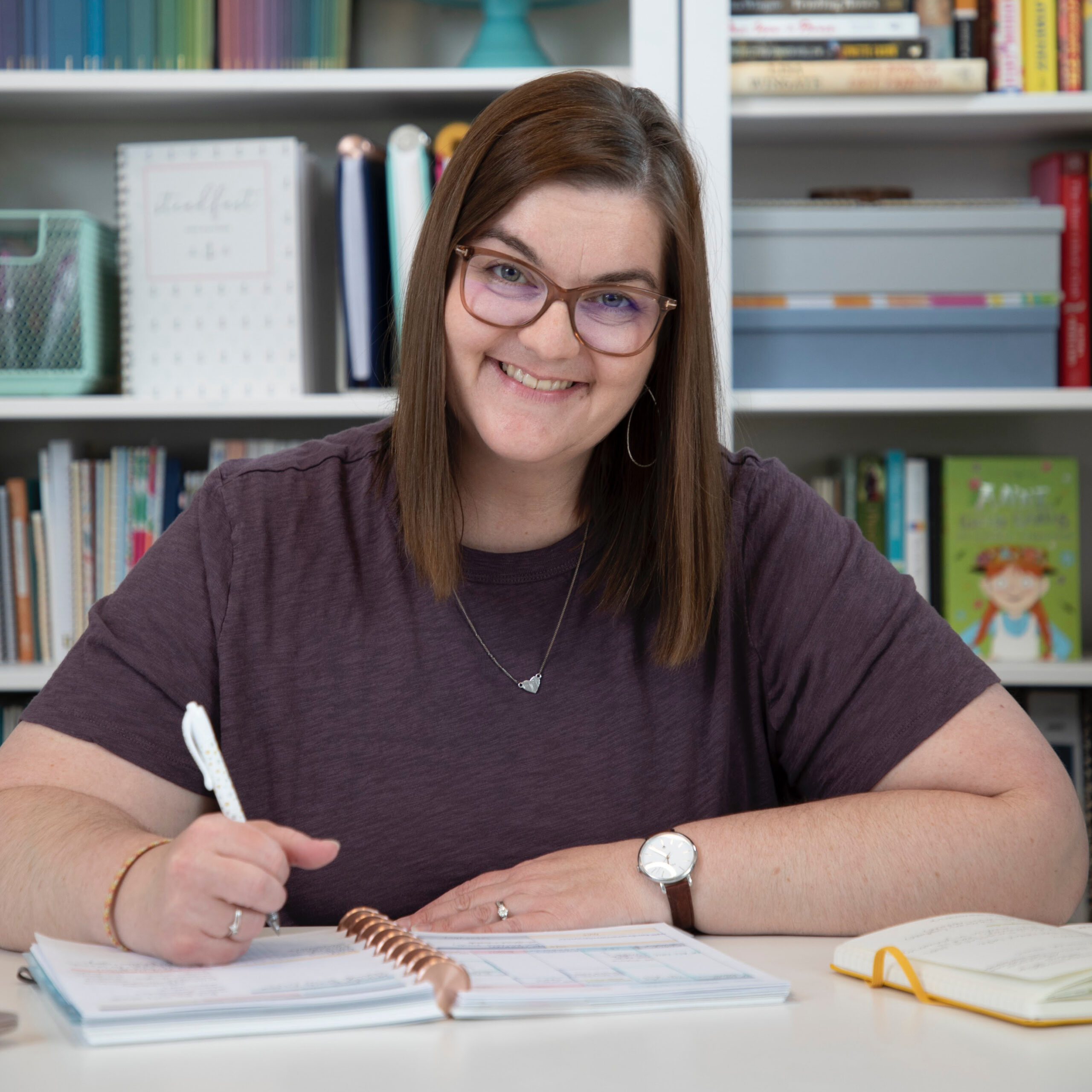 Kayse Pratt serves Christian women as a writer + designer, creating home + life management resources that help those women plan their days around what matters most. She's created the most unique planner on the market, helped over 400 women create custom home management plans, and works with hundreds of women each month inside her membership, teaching them how to plan their days around what matters most. When she's not designing printables or writing essays, you'll find Kayse homeschooling her kids, reading a cheesy novel with a giant cup of tea in hand, or watching an old show from the 90's with her husband, who is her very best friend.