Real grief & real faith | The Gift of Grief: Conclusion
This is the last installment in a series of posts that tell a story. To start at the beginning, click here.
---
I realize, with a dramatic ending like that, it can seem like my story wraps up all tidy, in beautiful paper and a perfect bow, but I can assure you that it doesn't.
I still struggle with grief almost daily. My mom died 10 years ago, but sometimes the pain is so fresh it feels like she just died yesterday. 10 years, and there are still days when I go to pick up the phone, before remembering that there's no phone number that reaches my mom.
And for me, the grief of our difficult marriage (which, though much improved, is still difficult), the grief of Emily's traumatic birth, and the grief of recovering (still) from a blood clot that continues to affect me, all compounded on top of the grief that began when I lost my mom. Some days, it leads to depression and anxiety. Some days, it doesn't.
But through my grief, God invited me to wrestle with my faith. Through my grief, God revealed His Word to me. And in the middle of my grief, and through His Word, He brought me to a true and saving faith, one that is founded in His Word and will stand firm.
All the pain I've walked through, the Lord never left me. I certainly didn't feel it at the time, but I can look back and see it now. He continued to put people and resources into my life that would constantly point me back to Him, ever so quietly.
My life is not perfect, and it's never going to be. My marriage is still hard. My kids are still exhausting. My back pain is still fairly constant. My mom still isn't here.
It's just that I get that now. I'm not expecting a perfect or even comfortable life here on earth. Life here on earth was never going to be easy. Not for anyone, no matter how "good" they were.
There is a clarity that comes through grief and loss, and it brings this truth before our eyes: This life is not all there is. This world is not our home.
We have a hope, my friends.
Look at what 1 Corinthians says: If only for this life we have hope in Christ, we are of all people most to be pitied. (15:19)
Our hope in Christ long outlasts this painful, imperfect life. Read on.
But Christ has indeed been raised from the dead, the firstfruits of those who have fallen asleep. For since death came through a man, the resurrection of the dead comes also through a man. For as in Adam all die, so in Christ all will be made alive. But each in turn: Christ, the firstfruits; then, when he comes, those who belong to him. (15:20-23)
Christ was raised from the dead, bringing life out of death. He has redeemed the sin of Adam, which permeates this tainted world and all it's people, and made us alive in Him, for we belong to Him. We are His! Forever!
Then the end will come, when he hands over the kingdom to God the Father after he has destroyed all dominion, authority and power. For he must reign until he has put all his enemies under his feet. The last enemy to be destroyed is death. (15:24-26)
There will be a day, when this sinful, fallen world will be brought to an end, and handed over to God the Father for complete restoration. Death will be gone. Sorrow will be no more. We will live with Him in a redeemed world, where we don't have to worry about the things of this broken world for one. more. minute.
Isn't that hope? Isn't that cause to rejoice? I know it's hard to see life this way when you're in the midst of pain. It's so hard. But this is so important.
The gift of grief is eternal perspective.
Our stories do not end in tragedy. If you are a child of God, your story ends in complete and utter victory. All of the suffering we have experienced will be redeemed.
Breathe that sigh of relief with me.
And friends, we can live with this hope today. Even in the midst of grief, we can remember who God is and what He's done for us. We can filter our pain through the lens of Christ's redemption. We can see the big and little ways that He shows up here, in our lives, to walk with us and weep with us and lead us through the valleys, and take comfort in His presence. And we can continue to look forward to a future where hope will be fulfilled.
We are not a people who are without hope. Yes, life is hard. (And that's an understatement some days, amen?) We will still have grief-filled days, still struggle with emotions that threaten to consume us. But we bring those to Him, and remind ourselves of the Truth found in His word.
Our God is still good. He still redeems. He still saves.
No circumstances, no feelings, no sin will EVER change who God is, or what He's done for you. In a world full of unfulfilled expectations and crippling disappointment, the Lord remains steadfast and sure.
He is everything. And grief brings us right to His feet, where He saves and restores and renews us through His Word.
We have a hope, my friends. He is with us now, even in our suffering, and He is preparing a place for us in eternity.
And yes, that is a gift.
The End.
Friends, thank you so much for walking this journey with me. I hope that you can see how my story is truly God's story – how He did all the saving. My prayer for you is that you'll see the same in your own story, too.
If you have a friend walking through a difficult time, would you consider sharing this series with her? Thank you!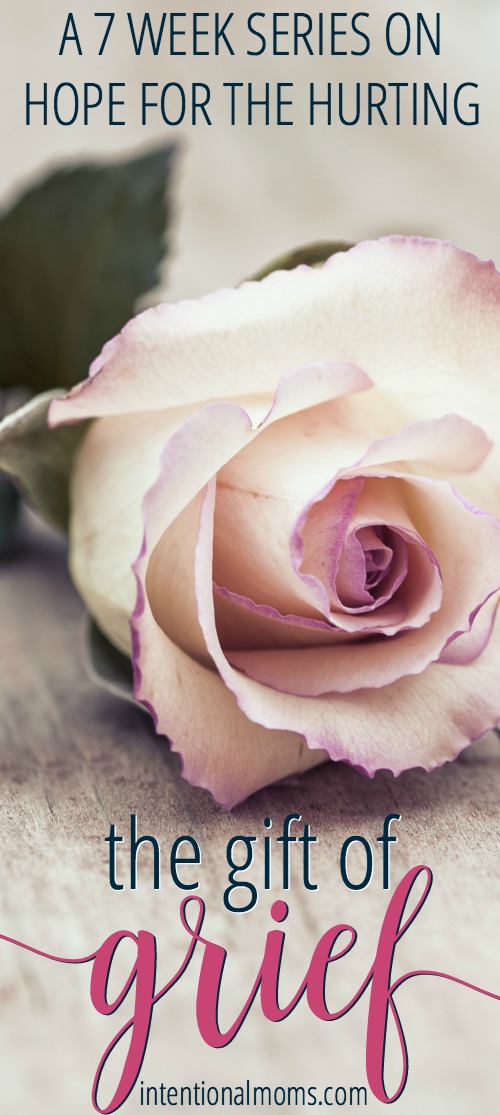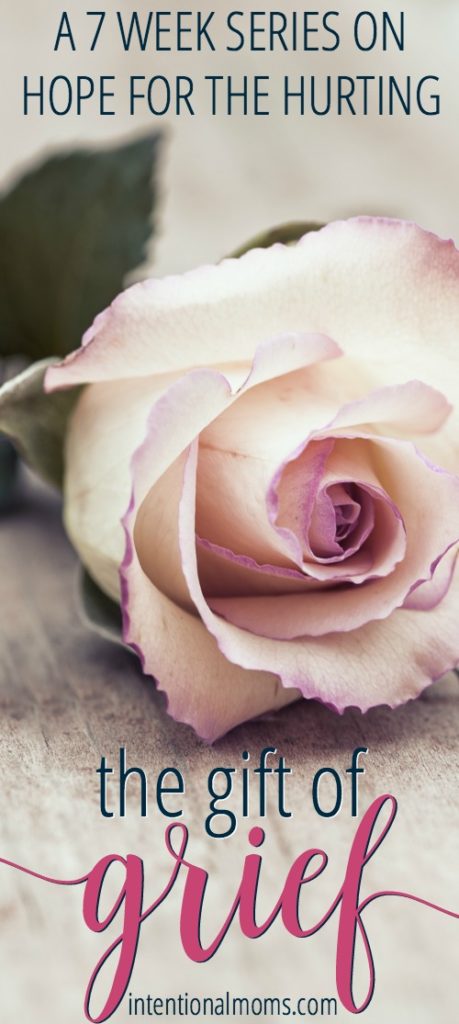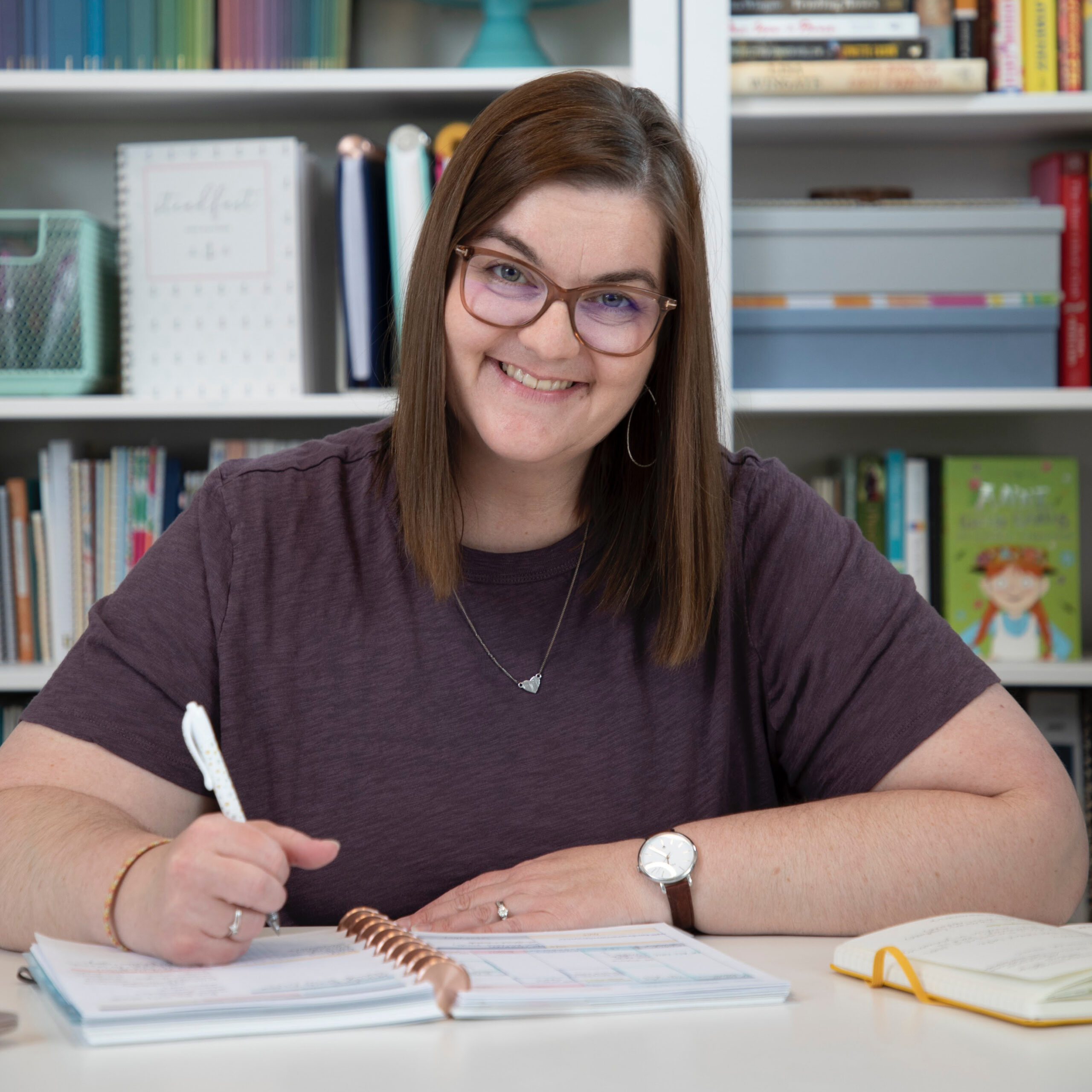 Kayse Pratt serves Christian women as a writer + designer, creating home + life management resources that help those women plan their days around what matters most. She's created the most unique planner on the market, helped over 400 women create custom home management plans, and works with hundreds of women each month inside her membership, teaching them how to plan their days around what matters most. When she's not designing printables or writing essays, you'll find Kayse homeschooling her kids, reading a cheesy novel with a giant cup of tea in hand, or watching an old show from the 90's with her husband, who is her very best friend.