How to be a heavenly-minded mom
Today, I'm honored to share a guest post from my friend Katie. She's written a book all about keeping an eternal perspective as a mom, even on the worst days. Her insight is encouraging, her book powerful. It releases today, and if you enjoy this post, I HIGHLY recommend checking out her book. She's the real deal, mommas, and I'm so thrilled to share her words here today!
---
This mothering gig is hard some days.
Today alone my children assisted me in landing:
a diaper in the washing machine
a lego in the garbage disposal, and
quite a few sticky globs of grape jelly and peanut butter across the counter, floor, table, and even chairs because… "I can do it myself!"
Additionally, my six-year-old also argued with me about putting on clean underwear (this is SO not up for debate!). Then she wailed dramatically as I gingerly brushed out her messy hair. Oh, and that was all while my two-year-old managed to unscrewed the lid on the hand soap and spill it all over the bathroom floor. She stepped in the mess on her way to find help, and therefore left a trail of soap-footprints across three rooms.
Can you relate?
Let's just say that messes and difficulties are the staples of the classic mothering experience. In fact, some days my home feels oddly like a three ring circus.
If I'm not careful, "stressed out" becomes my go-to posture when dealing with life's little frustrations.
I have no shortage of things to keep me frazzled if I want to be frazzled: from my two-year-old daughter's fascination with water faucets, to the massive couch cushion fort my older children love to create at the most inopportune moments, to my personal looming writing deadlines, to the unending work of running a home and caring for little children.
And so, not unlike my tangly-haired daughter, I add drama to my frustrations to justify self-pity. I bemoan the comedy of disasters that was my day to friends on the phone. I forget God's goodness and grace and provision too easily.
However, this is not the life God is calling us to live. His way is quite the opposite!
Grace and Perspective for the Difficult Moments of Motherhood
In the midst of life's frustrations, we have the choice to indulge ourselves in tension and stress, or to trust God and enjoy His presence and sufficiency each moment –to rely on His leading and wisdom.
When we see life in light of eternity, we will realize that God is sovereign and big, these troubles are light and momentary, and all our agitation amounts to very little.
Rather than get bent out of shape by the daily grievances inherent in this broken world, all we really need do is to trust God and obey what He is calling us to moment by moment.
I've found great peace in the simplicity of this calling: to trust and obey.
So, when our favorite piece of furniture is marred by a rambunctious child, we take steps to discipline and remedy. We do this not because the furniture is important but because the child is important. We've been entrusted with the job of training him so that he may know God and make Him known eternally.
When we discover that our little one has managed to drop our phone in a toilet —even yet, we retain within ourselves a measure of grace.
And when our day feels like a complete disaster as one child dumps over a box of uncooked spaghetti while another emerges covered in diaper rash cream as we try desperately to get out the door on time, we keep perspective that these children, this moment, is the task before us. And we take steps forward.
In each of these instances we can find peace knowing that God allowed or even orchestrated all these things for His glory.
We trust that He is up to something, that He will provide, and that the best is yet to come. We trust that He wants something better for us than an easy life. He wants us to become mature, holy, and ultimately, like Him!
We obey what He has called us to in that moment. This means we love well as He has loved us, we care for our children, and we work wholeheartedly at the tasks before us.
We fix our eyes not on what is seen, but on what is unseen. We discover what it means to function from a place of heavenly mindedness, allowing the God of peace to equip us for our daily work, and thus our joy is unquenchable:
"And the God of all grace, who called you to his eternal glory in Christ, after you have suffered a little while, will himself restore you and make you strong, firm and steadfast" (1 Peter 5:10-11).
Today, let's make it our mission to fix our eyes on God's goodness and the redemption that is to come. Let's face the difficulties of our mothering task with the overflow of God's grace in us.
---
Wearisome, empty striving too often consumes our lives as mothers. We work to keep up appearances, meet worldly standards, and find satisfaction in the offerings of this life. However, God has set eternity in a mother's heart, and deep inside, we long for more.
Katie Bennett is a blogger, podcaster, and author at Embracing a Simpler Life. Her devotional Heavenly Minded Mom: 90 Days to Embrace what Matters Most, calls mothers into a new way of seeing life –in light of eternity.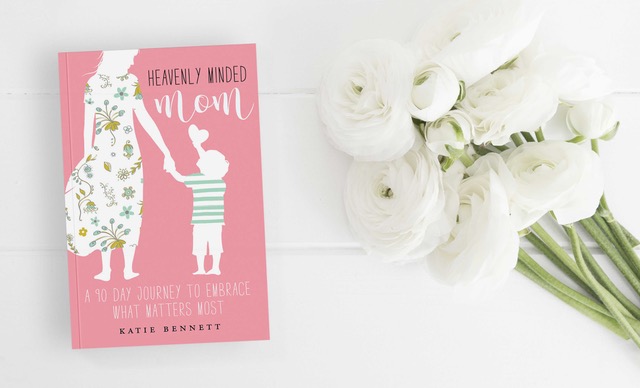 This uplifting book offers moms the wisdom of Ecclesiastes, wrapped in the hope of the Gospel in bite-sized portions. Let's revaluate how we envision our lives and claim a heavenly mindset towards our mothering tasks. Discover a new way of looking at our responsibilities as a mom through God's eyes.
When firmly grasped, the hope of heaven changes everything. THIS is our one opportunity to live well, right here, right now, and right in our actual life. Let's not miss it!
A Prayer Challenge For Moms!
Join us for as we spend the month praying Scripture over our families! Get each day's prayer and Scripture in your inbox, along with a set of printable prayer cards.
You'll also receive our weekly newsletter, providing you with encouragement and resources to help you make time for what matters most.
*By subscribing, you're agreeing to our privacy policy.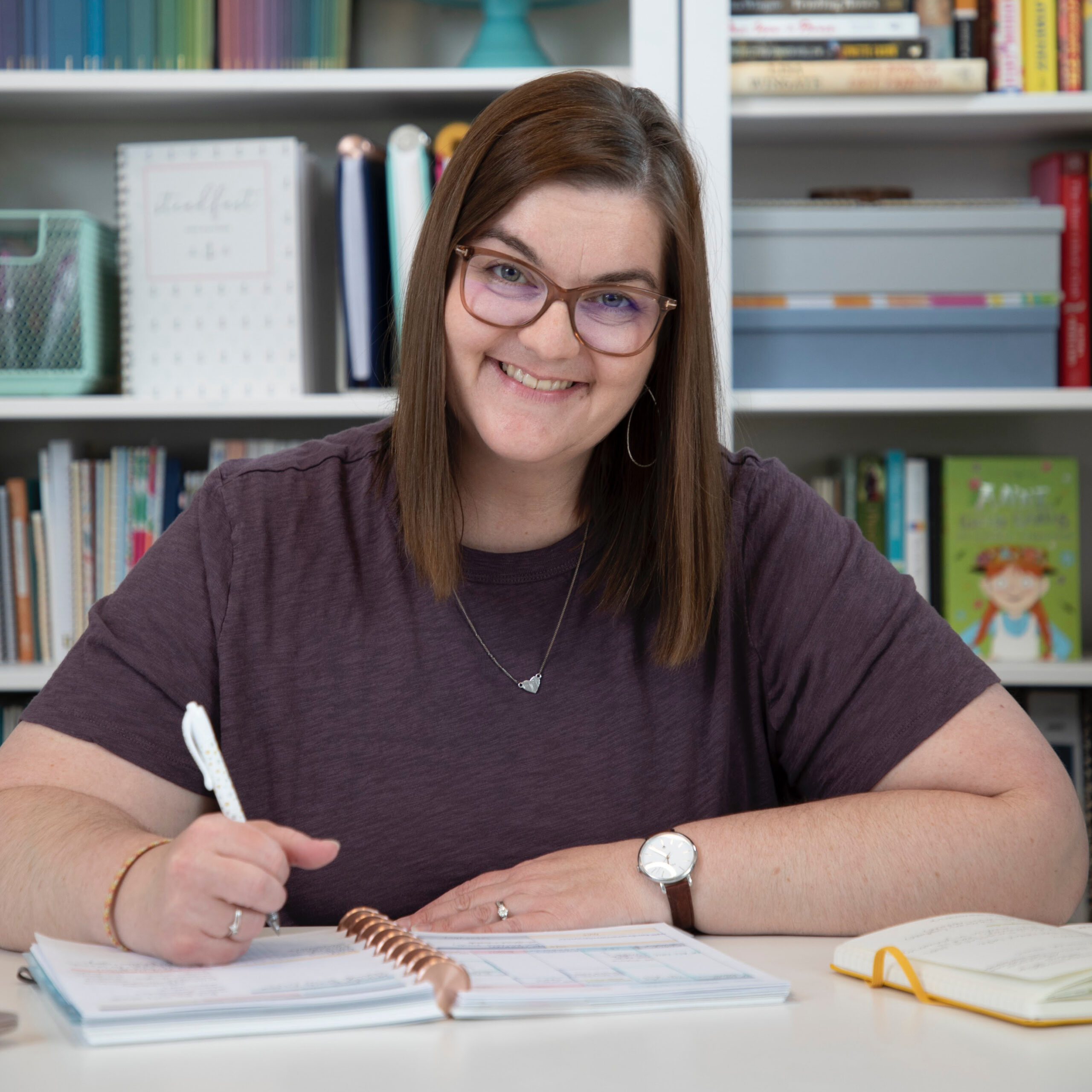 Kayse Pratt serves Christian women as a writer + designer, creating home + life management resources that help those women plan their days around what matters most. She's created the most unique planner on the market, helped over 400 women create custom home management plans, and works with hundreds of women each month inside her membership, teaching them how to plan their days around what matters most. When she's not designing printables or writing essays, you'll find Kayse homeschooling her kids, reading a cheesy novel with a giant cup of tea in hand, or watching an old show from the 90's with her husband, who is her very best friend.