Why drive-thrus make moms (just me?) cry happy tears + my favorite mom-resource of the year!
I recently discovered that a local Panera was not just a sit-down restaurant…it also had a DRIVE-THRU.
A drive-thru Panera! I can get sandwiches and soups and salads without getting out of my car! Without having to unbuckle or unload any children! Without trying to juggle my wallet and my sanity while simultaneously ordering and trying to keep my children from grabbing all the individually-wrapped cookies off the counter!
I've said it once, and I'll say it again: if you want young moms to shop at your business, you better be putting in a drive-thru.
It's the convenience factor that gets us, right? I mean, I see a drive-thru and I breathe a little sigh of relief. That business has just taken away a majority of my work, so I'm excited to reward them with my money. Yes, I WILL pay you for the convenience of you handing me hot food while I can keep the children happily contained in my car, thankyouverymuch.
When you've got young kids, every outing is a gamble. You never know how it's going to go, not really. So when people provide a little convenience for us? Well, that makes all the difference. It's like they're saying, "Hey, I see you, and I'm going to make this one thing a little bit easier for you."
So, needless to say, if you need me, you can find me at the drive-thru Panera. They see me. ?
And today, friend, I see YOU.
I see how hard you work to create a home that welcomes your family. I see how badly you want to do this mom-thing right, and to show your kids how much you love them. I see how you strive to connect with your husband, how you care for others from the depths of your heart.
I see how tired those things can make you. And today, I finally get to share something that is literally guaranteed to make your life just a little bit easier.
(I'm a happy affiliate of the homemaking bundle, which means that at no extra cost to you,
I make a small commission if you purchase through any of my links. Thanks!)
I've been a part of the UHB since the beginning (six years ago!), and I know this is an event that so many of us look forward to each year. And it's finally here for 2018!
If you're new to the Ultimate Homemaking Bundle, let me tell you a little about it:
It's a complete collection of resources to help you create a home and life you love.
Each resource is hand-picked, and represents the current best-of-the-best when it comes to homemaking + self-care.
Over the years, more than 100,000 moms have invested in themselves by grabbing a copy of the bundle. Isn't that a crazy number!?!?!
Moms just like Nikki, who grabbed last year's version…
"The Ultimate Homemaking Bundle has been a total game-changer for me. As a new momma of two, I have less time to find the resources I need (and more of a need for the actual resources!). Recipes, meal planning & cleaning templates, and SO much more – all in one place! It's a busy mother's dream."
Even though the UHB is always a great deal and full of incredible resources, this year's Ultimate Homemaking Bundle just might be the best one yet! (I feel a little bit like Chris Harrison when I say that. You know, "This season is the most dramatic one yet!" But seriously. This year's bundle comes with a few new extras you'll love, like all the eReader files for FREE, and the most $$$ value ever packed into a bundle before!)
Ready to hear what this year's bundle includes?
When you buy the 2018 Ultimate Homemaking Bundle, you'll get access to:
62 eBooks

30 eCourses, videos & audio files

34 printables & workbooks,

3 membership sites


all totaling over $3000 worth of resources!! Can you believe that?!
But those are just the stats. Here are the actual resources I'm the most excited about (and I think you'll love too!):
Growing Up Centsible:

A No Nonsense Guide to Helping Kids Become Financially Responsible (usually $9.99)

Faithful Moms Summer Planner: With a focus on connecting with God, connecting with your kids, and helping your kids connect with God, use this weekly planner to remain intentional all summer long. (usually $17.00)

Wives of the Bible: 25 Easy Lesson You Can Learn from These Imperfect Women to Radically Transform Your Marriage (usually $8.99)

Create Coping Skills Champions at Home: Giving you the skills to teach your child healthy ways to deal with stress, anxiety, and anger. (usually $49.00)

Clutter: Sorted: The amazing eCourse that helps you to declutter your home and take it from chaos to calm in a simple and step by step way. (usually $83.00)

Suzanne Bowen Fitness 3 Month Subscription: On-demand streaming workouts without the dread factor that not only give you great results but give you a healthy view of yourself. (usually $39.99)

Freezer Meal Club Guide & Success Course: Everything You Need to Know to Start and Run a Successful Freezer Meal Club (usually $49.99)

You guys, if we were to buy just these products, we'd spend $257.96. TWO-HUNDRED FIFTY SEVEN DOLLARS AND NINETY-SIX CENTS!
But in the bundle? We get all this and more for just $29.97.
And I haven't even told you about the bonuses yet. (Think: Bookroo, Kiwi Crate, and the Cultivate What Matters Shop, for starters!)
Here's the thing. Our homes will never be perfect. There's no singular tool that will make our life completely stress-free.
But learning smart strategies and solutions that will save us a little time and a lot of stress? Well, that sure makes a big difference in our daily lives.
THAT is why the Homemaking Bundle is one of my favorite resources to share all year long – because it's packed with practical strategies and solutions you can take and use in your home right this second. And aren't practical solutions what we all need a little more of?
You're going to love it as much as I do! It's a complete collection of this year's best homemaking resources, all wrapped up in one convenient package.
Basically the digital version of a drive-thru Panera. WOOHOO!!
P.S. If you don't end up loving it (which I can't even sort of imagine), they do offer a 30-day money-back guarantee! 
Learn more here:
https://anchored-women.com/homemakingbundle
Enter your info to join the eCourse!
In just 4 days, you'll learn 3 simple systems that will bring peace back to your home.
Packed with practical tips and strategies you can implement right away, this course is essential for anyone ready for a fresh start. And it's free!
Sign up here to join us!
You'll also receive our weekly newsletter, providing you with encouragement and resources to help you make time for what matters most.
*By subscribing, you're agreeing to our privacy policy.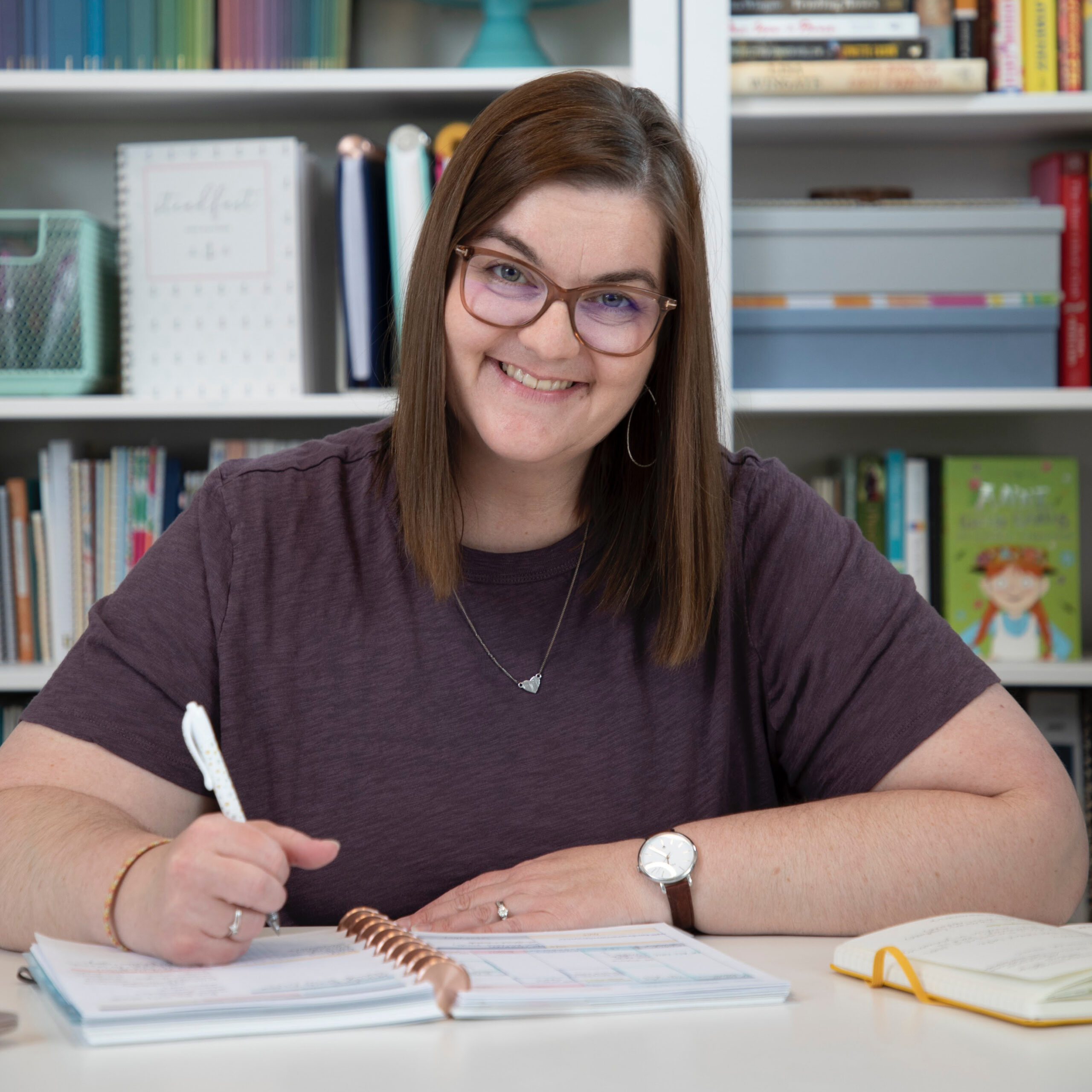 Kayse Pratt serves Christian women as a writer + designer, creating home + life management resources that help those women plan their days around what matters most. She's created the most unique planner on the market, helped over 400 women create custom home management plans, and works with hundreds of women each month inside her membership, teaching them how to plan their days around what matters most. When she's not designing printables or writing essays, you'll find Kayse homeschooling her kids, reading a cheesy novel with a giant cup of tea in hand, or watching an old show from the 90's with her husband, who is her very best friend.