One way we can encourage our kids (even when we don't feel like it)
A few weeks ago, I got a text message from my dad, out of the blue.
"Just thought I'd let you know how proud I am of you and the job you're doing with your family."
One sentence. But it meant so much to me.
I might be 34 years old, but I still want to know that my parents are proud of me. That they believe in me. I've only got one parent left to do that, so his words carry a lot of weight.
It made me think about how I use my words with my own kids. Do I use those words to build them up? Or do I use those words in other ways?
I think, too often, I forget how powerful my words as a mom can be. I get so caught up in all the things I think they need to be doing, that I forget that my kids really just need me to believe in them, to be proud of them, to show them that I'm in their corner, always and always.
I think I have spent too much time directing and correcting them, instead of connecting with them.
I'm ready for a change. How about you?
If you'd like to make a change in the way you speak to your kids, you're invited to join me for the brand new Encourage Your Kids Challenge!
What is the Encourage Your Kids Challenge + who is it for?
The EYK Challenge is for any mom who wants a solid foundation of practical ideas for connecting with her kids and speaking truth over them on a daily basis.
We will spend seven days together, praying for our kids and taking very simple, practical steps to intentionally build them up and encourage them. Each day will include a Scripture, a prayer, and an action step to help you strengthen your relationships with your kids.
Is there a cost for the challenge?
Nope! This challenge is totally free, and I hope you join us! Summer is the PERFECT time to give our kids a little extra attention, and spend a little more time investing in our relationships with them.
When does the challenge begin?
It all starts July 9th! You'll get an email each day with a small action step for you to take – something simple but meaningful that you can do for your kids that day, along with a Scripture + prayer to encourage you as a mom.
Can I invite a friend?
Of course! Challenges are so much more fun when we can do them together. Simply share this blog post on Facebook, in a message, or through email, and your friends can sign up too!
Sign up below to join us!
Join the Encourage Your Kids Challenge!
Subscribe and let us know where to send your challenge emails!
I hope to see you on July 9th. I can't wait to encourage our kids together!
"Therefore encourage one another and build one another up, just as you are doing." – 1 Thessalonians 5:11
Join the Encourage Your Kids Challenge!
Subscribe and let us know where to send your challenge emails!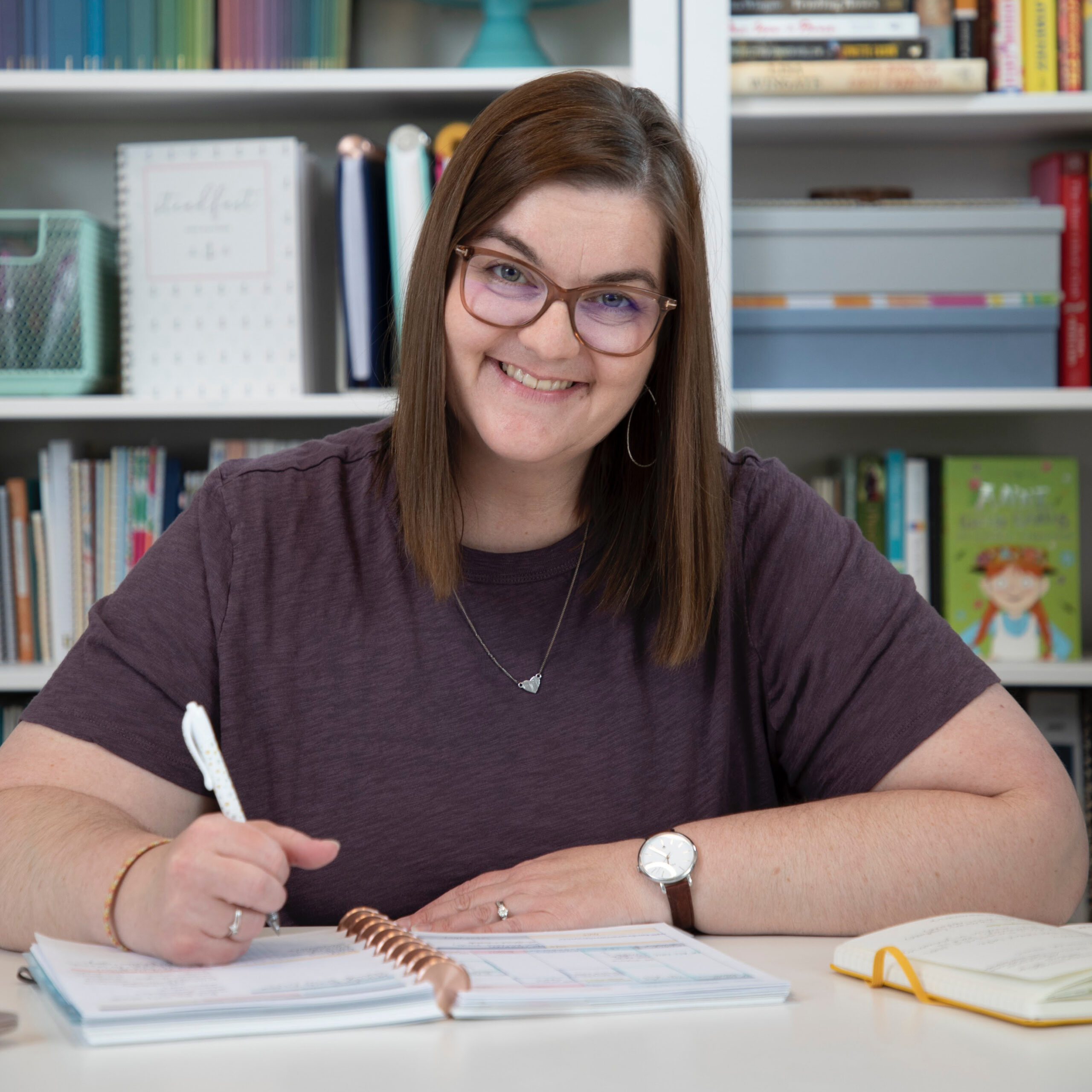 Kayse Pratt serves Christian women as a writer + designer, creating home + life management resources that help those women plan their days around what matters most. She's created the most unique planner on the market, helped over 400 women create custom home management plans, and works with hundreds of women each month inside her membership, teaching them how to plan their days around what matters most. When she's not designing printables or writing essays, you'll find Kayse homeschooling her kids, reading a cheesy novel with a giant cup of tea in hand, or watching an old show from the 90's with her husband, who is her very best friend.