How to plan for HEALTH this summer!


Health + wellness have been a struggle for me ever since my babies were born. After my son's birth, I experienced a setback that has affected my weight, my energy levels, and more – ever since.
On top of that, I'm a busy mom – homeschooling, running a business, and doing the regular cooking and cleaning. It's a lot, and sometimes it just doesn't feel like I have any TIME to focus on my own health.
Also, it doesn't help that I like brownies. 🤷🏼‍♀️
I haven't been so great at taking care of my own health over the years. But one thing I AM good at is creating systems. So, knowing that my health really needs to be a priority (but not really knowing how to make it one), I created a system to plan + track my own wellness journey – and I tucked it all into our  Wellness Journal !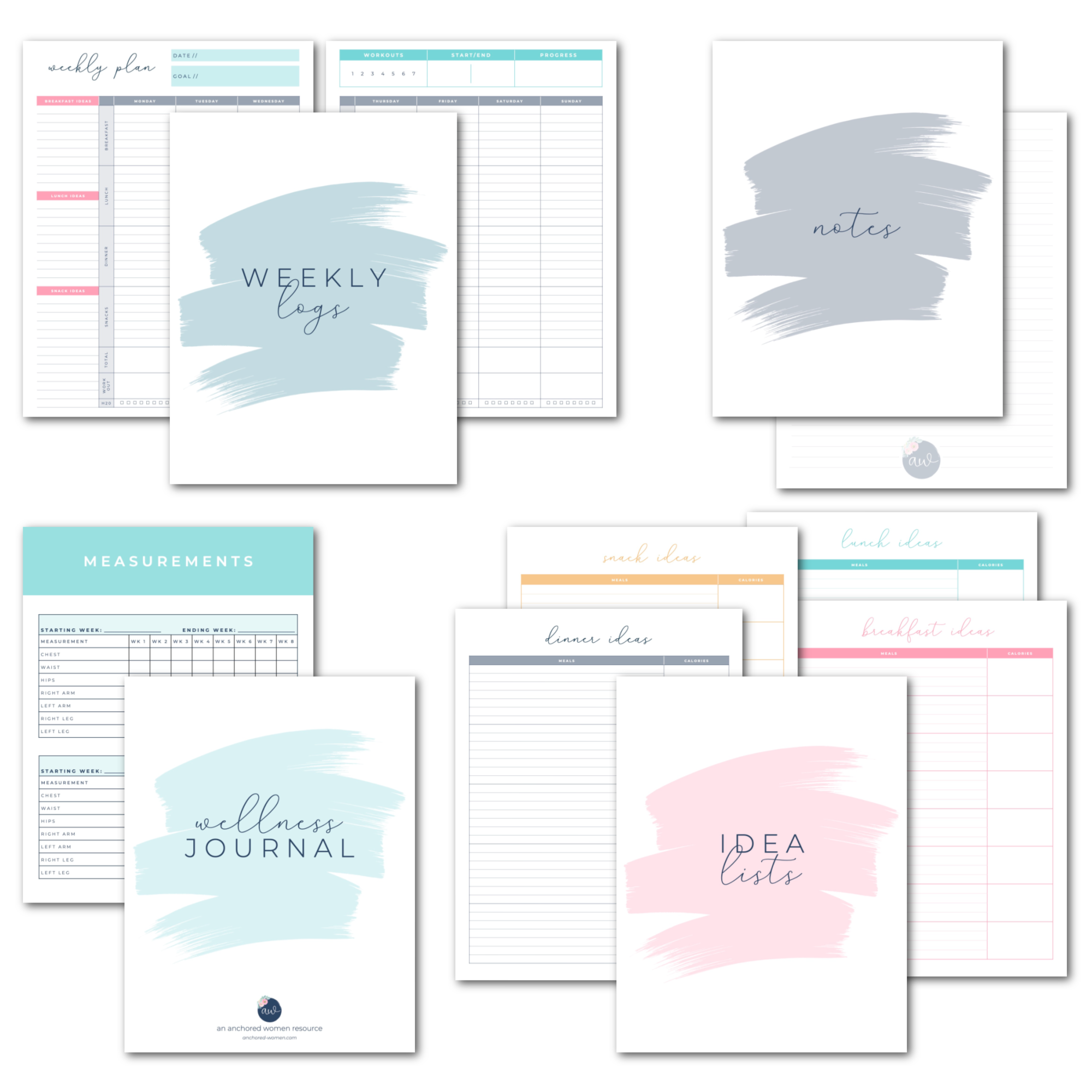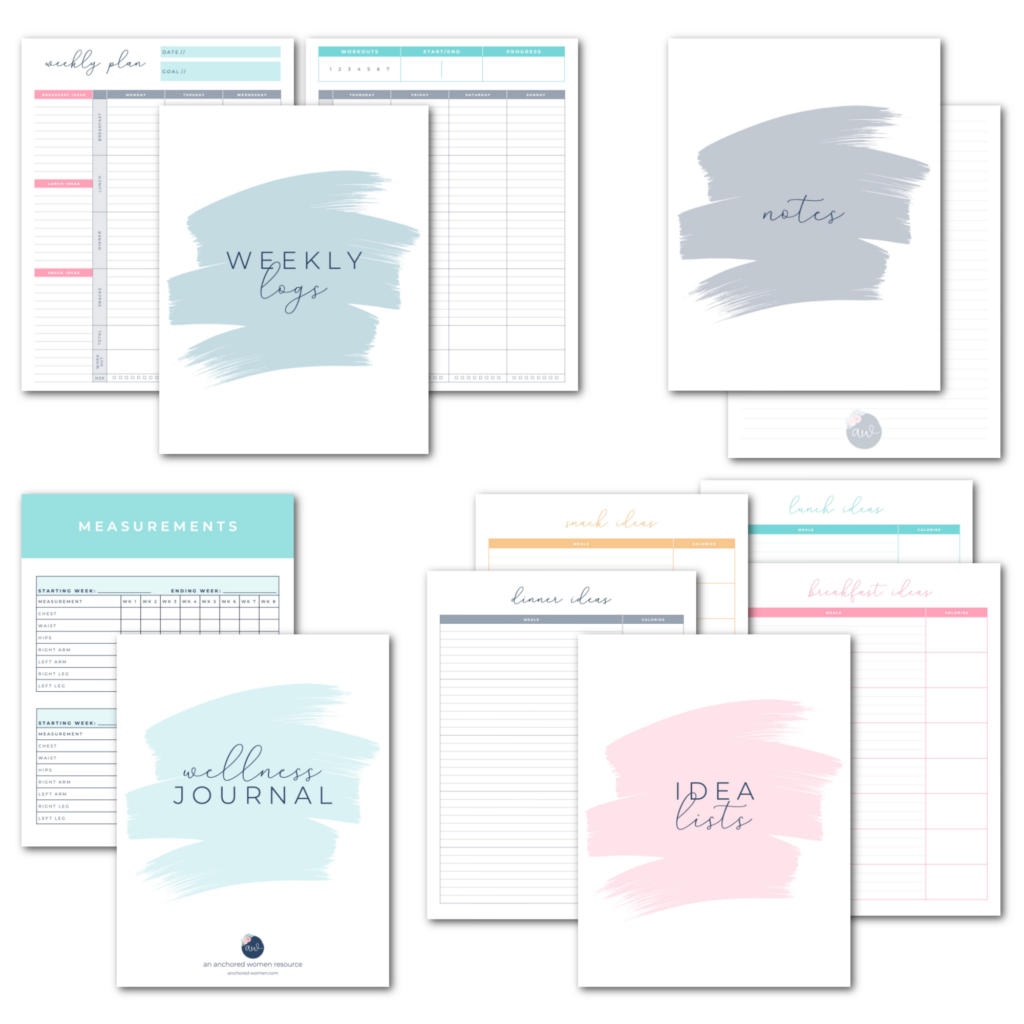 I gave a space to everything that I knew I needed to plan and track, plus plenty of room for notes.
And I made it pretty.
Because if it's pretty, I'm just more likely to use it. Anyone else?
If you need (or want!) to make your health a priority this summer too, I hope this  Wellness Journal  is a blessing to you like it has been to me – giving us all a tool to focus on our health + making sure we're taking care of the bodies God gave us. Hopefully for many, many years!
---
How to use our Wellness Journal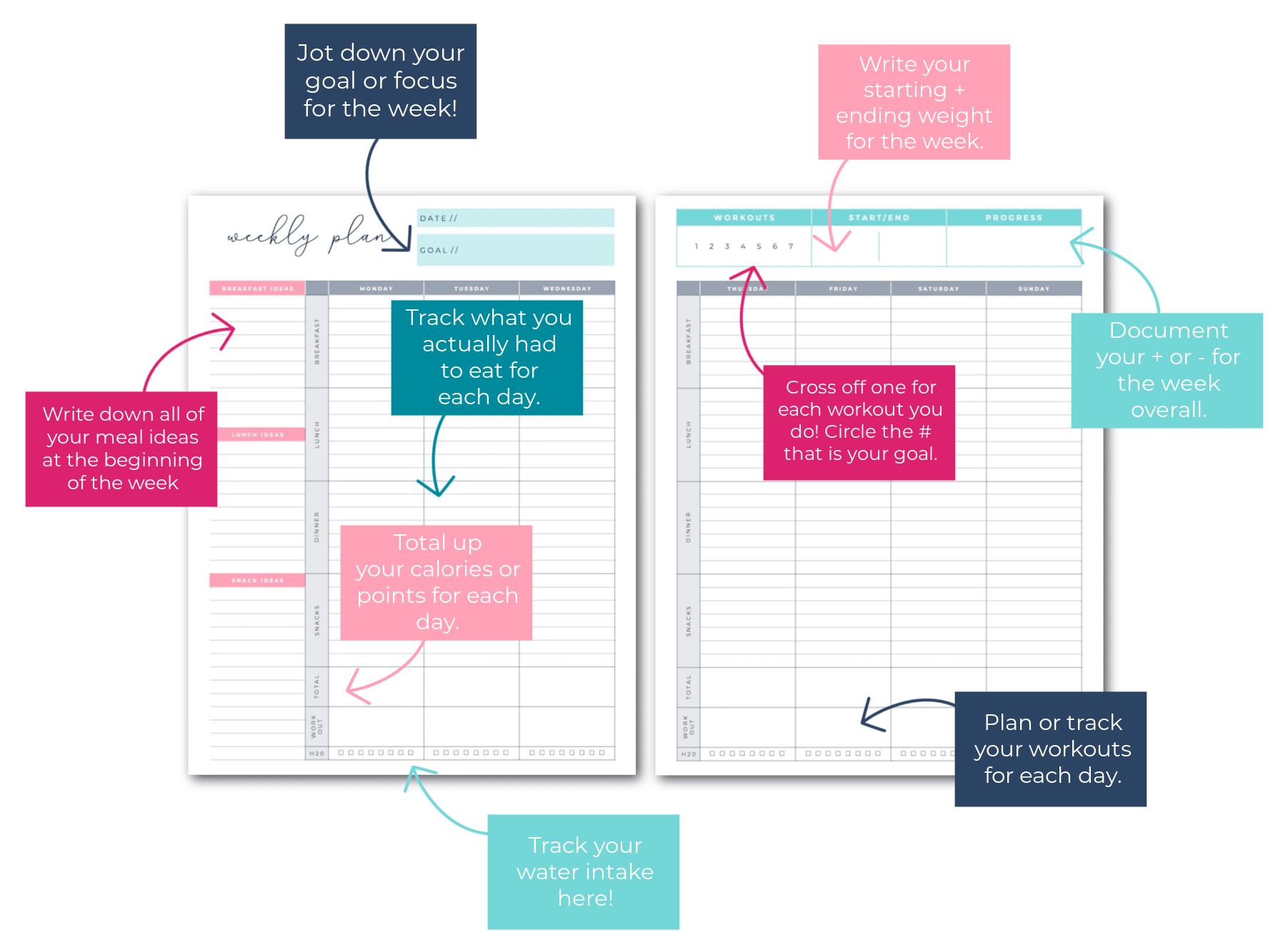 The weekly log is the heart of the Wellness Journal. It's where you'll make your plans and document your progress each week! From planning out your meals on the left, to tracking your meals, workouts, and water intake, you'll be able to see everything that's important in your wellness journal, all week long! Use t
he boxes at the top right to track your starting + ending weight, along with the +/- progress you've made!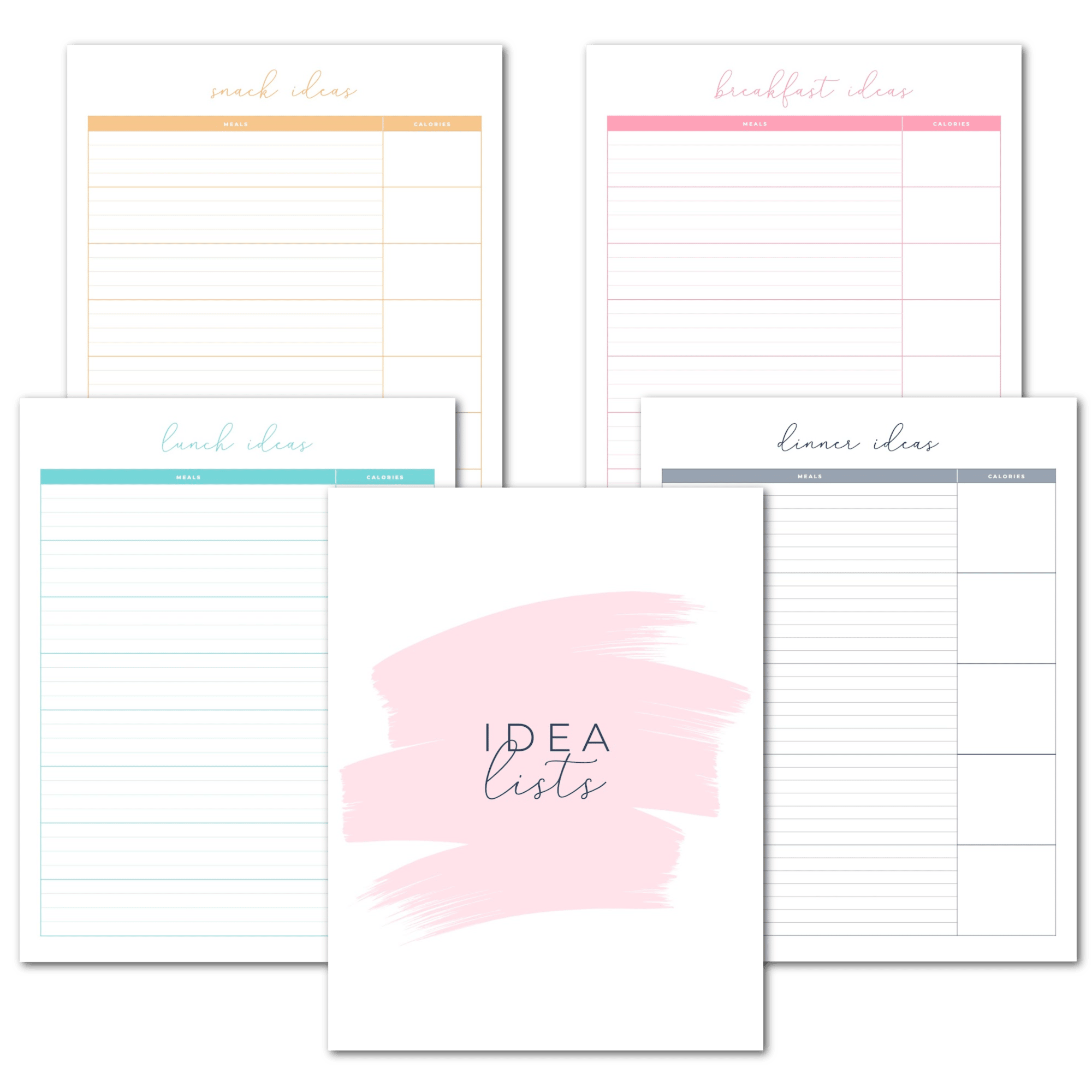 We've also included these idea lists for you to use as a sort of Master Cheat Sheet! Write down the healthy meals you love, and total up their calories or points, so you can easily look back at this reference as you're planning meals for new weeks!
Get your Wellness Journal today!
Want to see the entire thing put together? Check out our  Wellness Journal walk-through video  below!
Enjoy, friends! We can keep each other accountable as we keep making progress on our own health journeys!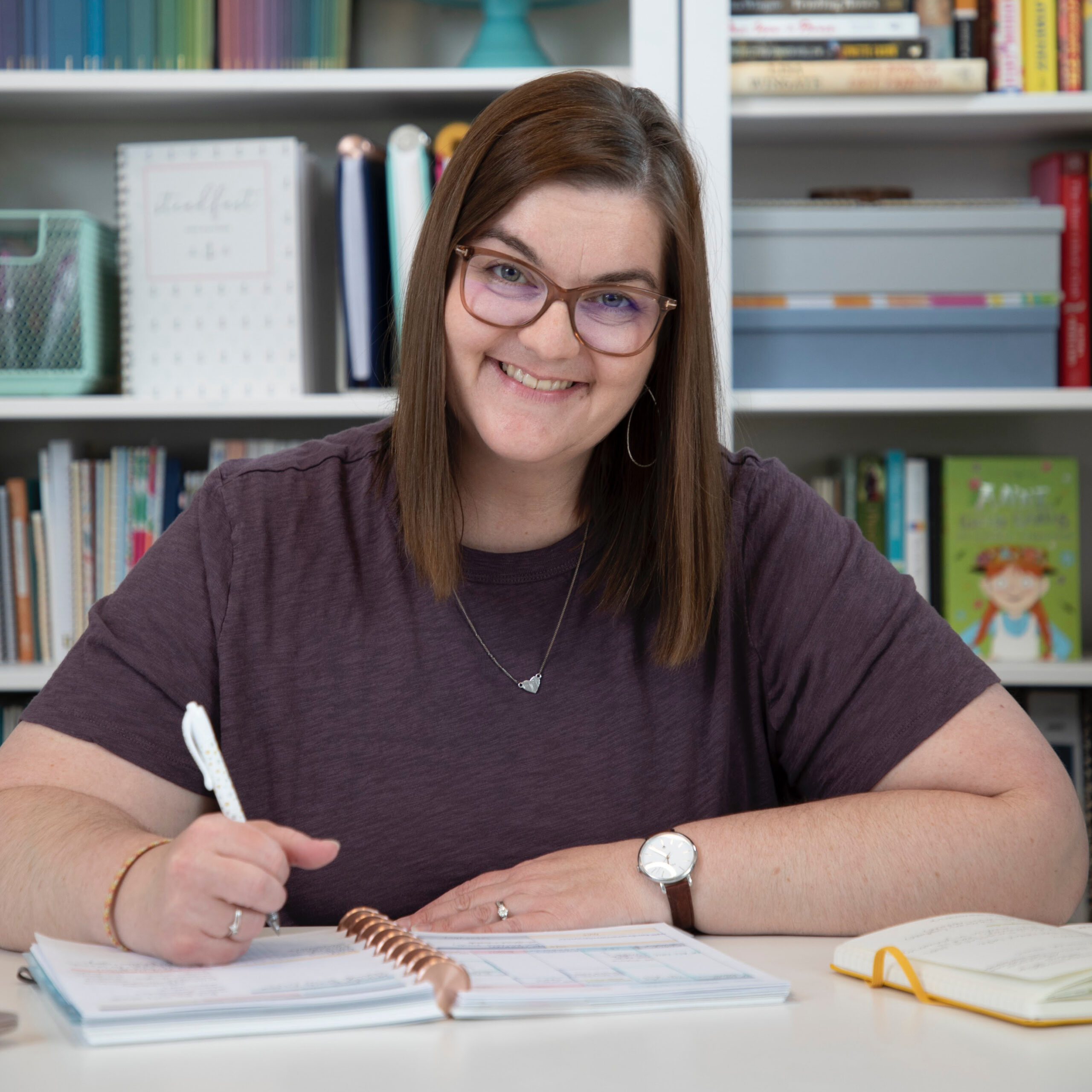 Kayse Pratt serves Christian women as a writer + designer, creating home + life management resources that help those women plan their days around what matters most. She's created the most unique planner on the market, helped over 400 women create custom home management plans, and works with hundreds of women each month inside her membership, teaching them how to plan their days around what matters most. When she's not designing printables or writing essays, you'll find Kayse homeschooling her kids, reading a cheesy novel with a giant cup of tea in hand, or watching an old show from the 90's with her husband, who is her very best friend.