The transition into summer is one of my favorite times of year. My husband comes home for a few months (a teaching perk!), our homeschool rhythm takes on a different feel, and we just have a lot more family time. It's the best!!
Also? Since Jon is home, summer is a time where I can squeeze a lot more work hours in, since he can take over homeschooling duties! But I don't want to spend too much time away from my favorite people, so I've gotta be pretty strategic about those work hours, and make a great plan for them.
So, around this time each year, I sit down and reconfigure our schedule for the next couple of months. With all the changes above, a new routine is in order!
*A note: Since Jon is home for the summer, I ALWAYS partner with him to plan out a schedule for our summer days. During the school year, I do this independently, but if I want us to work as a team during the summer (and I always do!), it's best if we both agree on the summer schedule.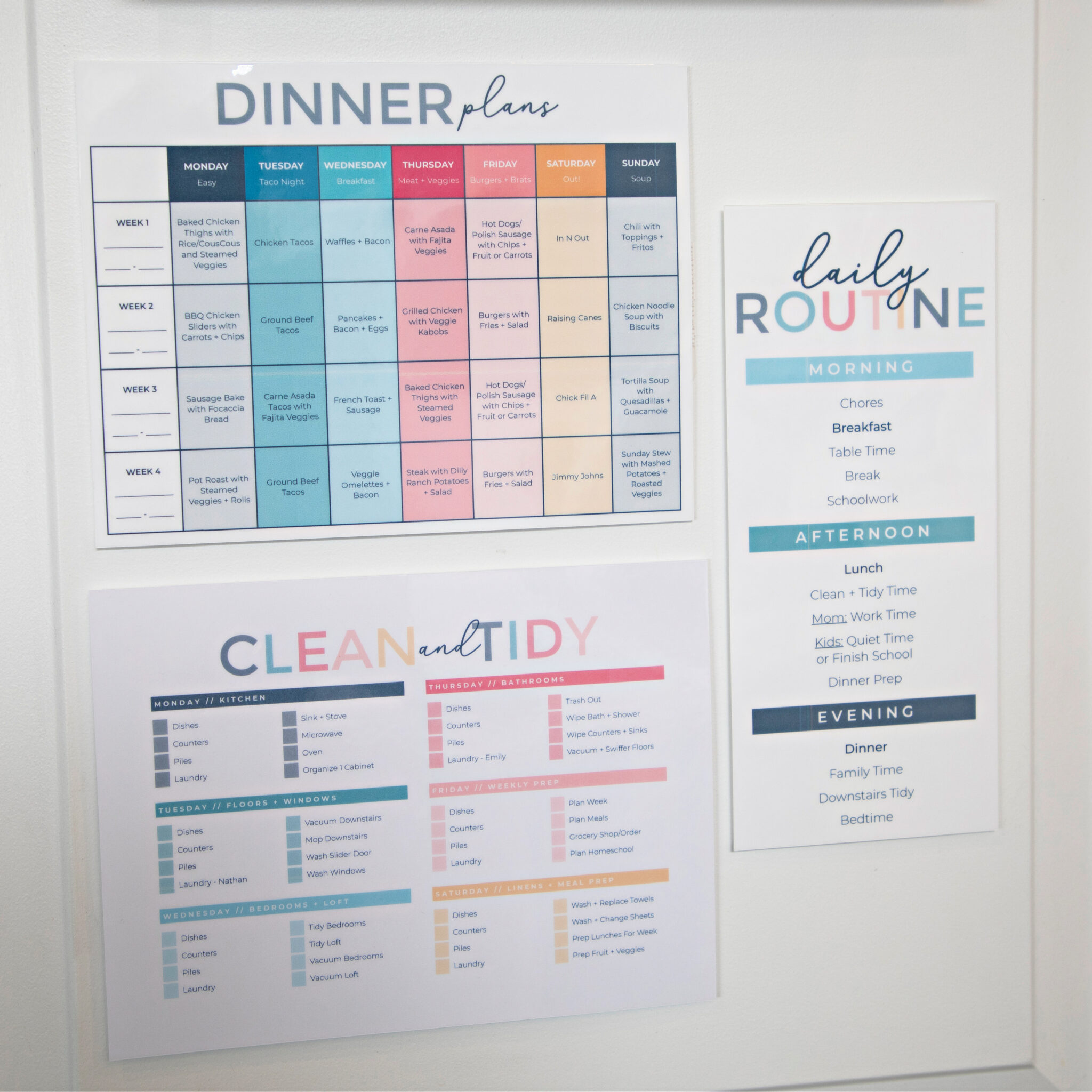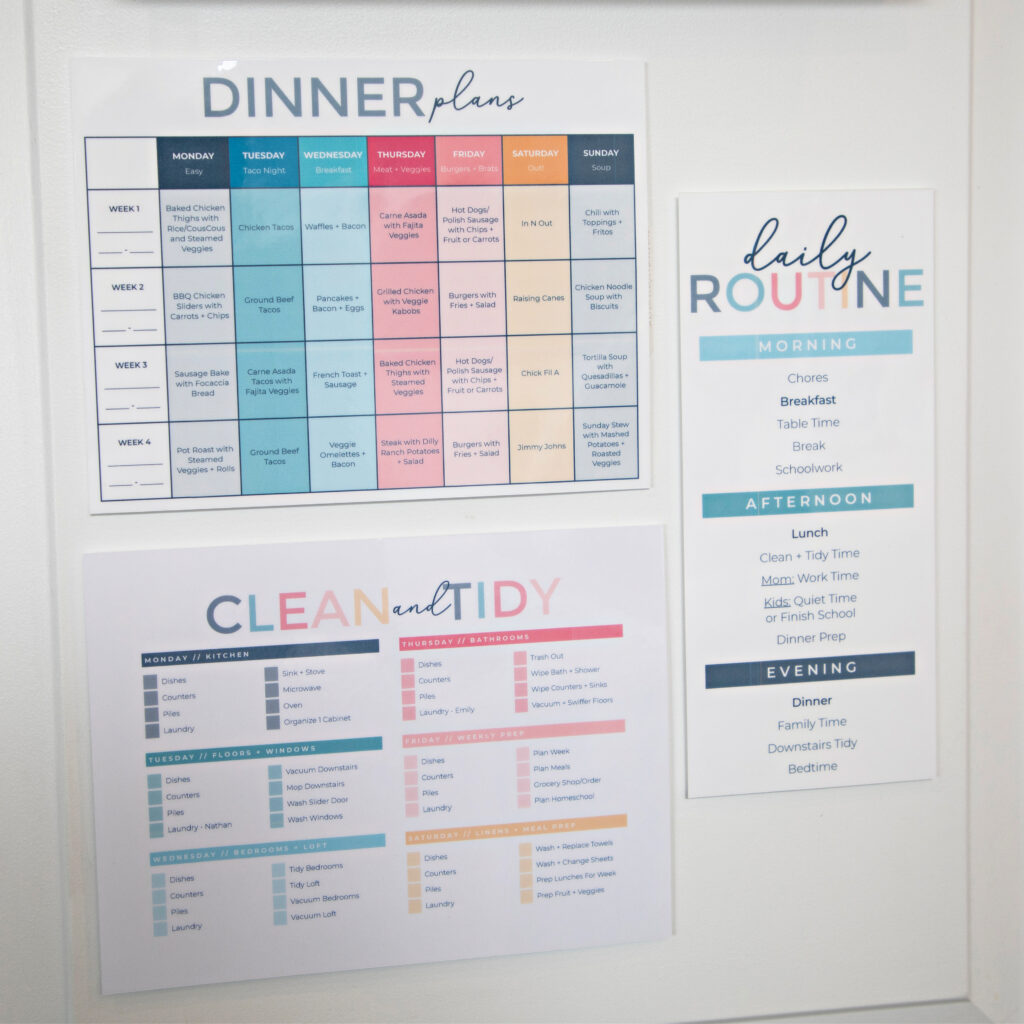 Here's what we've come up with for this summer, divided into time blocks:
Morning //
We'll all get up around the same time, and Jon will go work out while I get the day started. I'll do my Bible study while the kids do their chores, and then we'll sit down to breakfast together.
During breakfast, we'll do Table Time, which is when we read the Bible and a few other books together. This works well at breakfast since everyone's eating!
After that we'll take a little break, and then work on a minimal amount of schoolwork. Since it's summer, this will consist of just math lessons for each kiddo!
Afternoon //
In the afternoon, we'll have lunch together, and then Jon will take over. They will all work on our Clean + Tidy List for the day (you can develop one of your own inside the Your Anchored Home course!), and then transition into free time. Jon loves to play board games with the kids, so this will probably be game time!
I'll head upstairs after lunch to get a few hours of work in. I'm using theme days to organize my work hours, so that I can be super focused and get as much done as possible!
Evening //
Jon and I really like to cook together, so we'll tag team dinner prep, and then we'll all sit down at the table for dinner together. Following dinner, we'll have family time!
Family time might be a movie, playing cards, or reading together – OR it could involve getting outside. Since that summer heat is pretty miserable here in Las Vegas, we take advantage of the early mornings + late evenings to get outside – before or after the sun is bearing down on us! Evenings are great for family walks, cooking s'mores in the backyard, or swimming at the community pool.
And that's it! A simple summer schedule, ready to go. I am THRILLED for this season, and can't wait to spend more time with my family!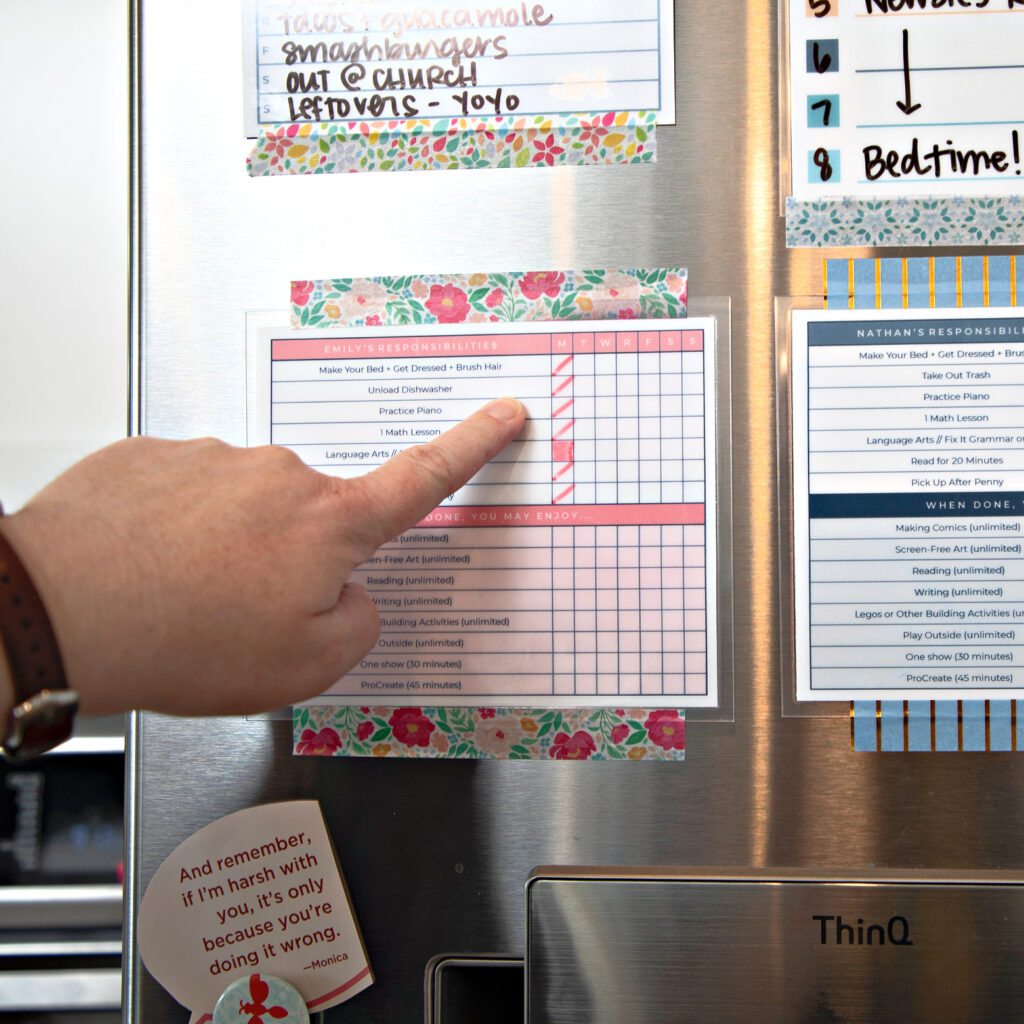 *One more note: We are pretty strict about screens during the summer (well, all year round), so I've come up with these simple checklists. They know that they need to finish everything in the top section before they have any free time – which includes watching a show or using their iPad for something creative. The checklists are simple, the same EVERY DAY, and have really helped us get chores done before I'm even asked about free time!!
Create your own "finish this first!" list inside our Intentional Summer Planning Guide! It's totally free, and you can

download it here!
How about you? What does your summer routine look like? Share with us in the comments below!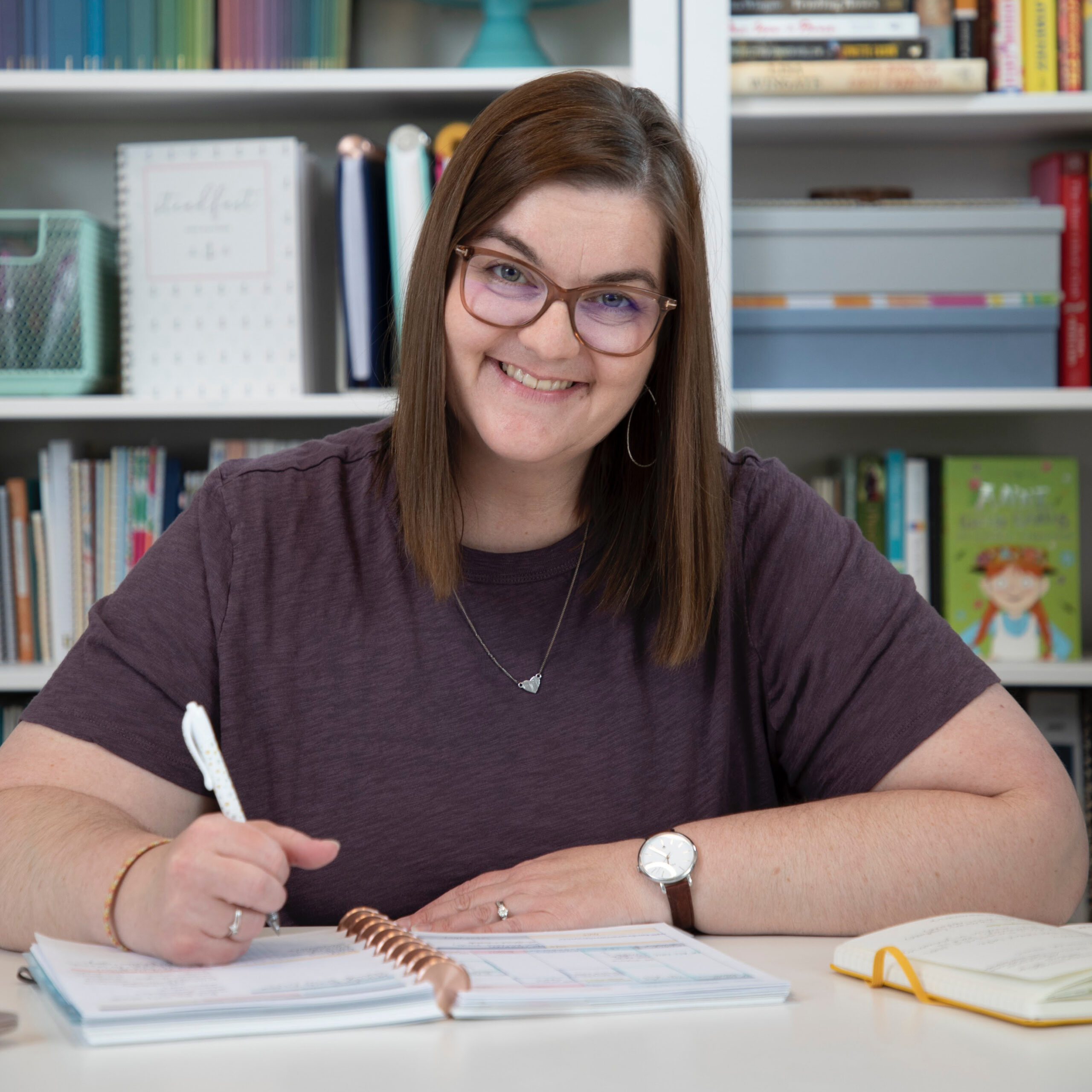 Kayse Pratt serves Christian women as a writer + designer, creating home + life management resources that help those women plan their days around what matters most. She's created the most unique planner on the market, helped over 400 women create custom home management plans, and works with hundreds of women each month inside her membership, teaching them how to plan their days around what matters most. When she's not designing printables or writing essays, you'll find Kayse homeschooling her kids, reading a cheesy novel with a giant cup of tea in hand, or watching an old show from the 90's with her husband, who is her very best friend.