An easy way to plan summer meals!


Summer meal-planning is a little unique – you might want to focus on cooking outdoors (keeping that heat out of your house!), or making cool summer salads, or using up all that gorgeous summer produce!
There are SO MANY great options for summer meals, it can almost be a little overwhelming. That's why I really love this new way I've been organizing my summer meals list.
By TYPE OF COOKING!!
I created an idea list for summer meals, divided into categories based on WHERE/HOW I'm cooking.
Do I want to use the BBQ? The Blackstone? Make something easy + cold that doesn't require heat?
All I have to do is look at the list I want, and poof! I've got a bunch of ideas without having to really THINK about meal planning. (Am I the only one whose brain works slower in the heat?!)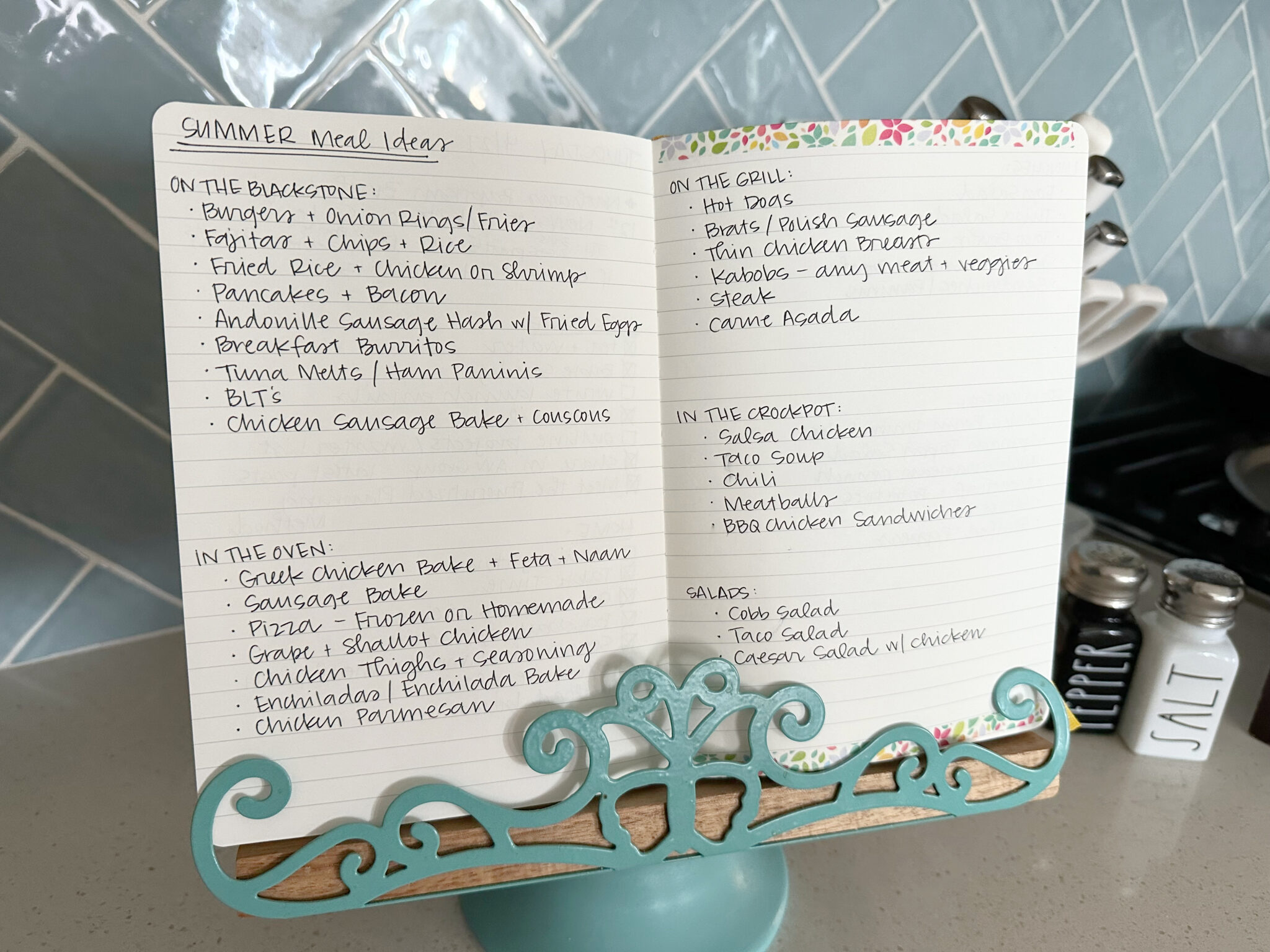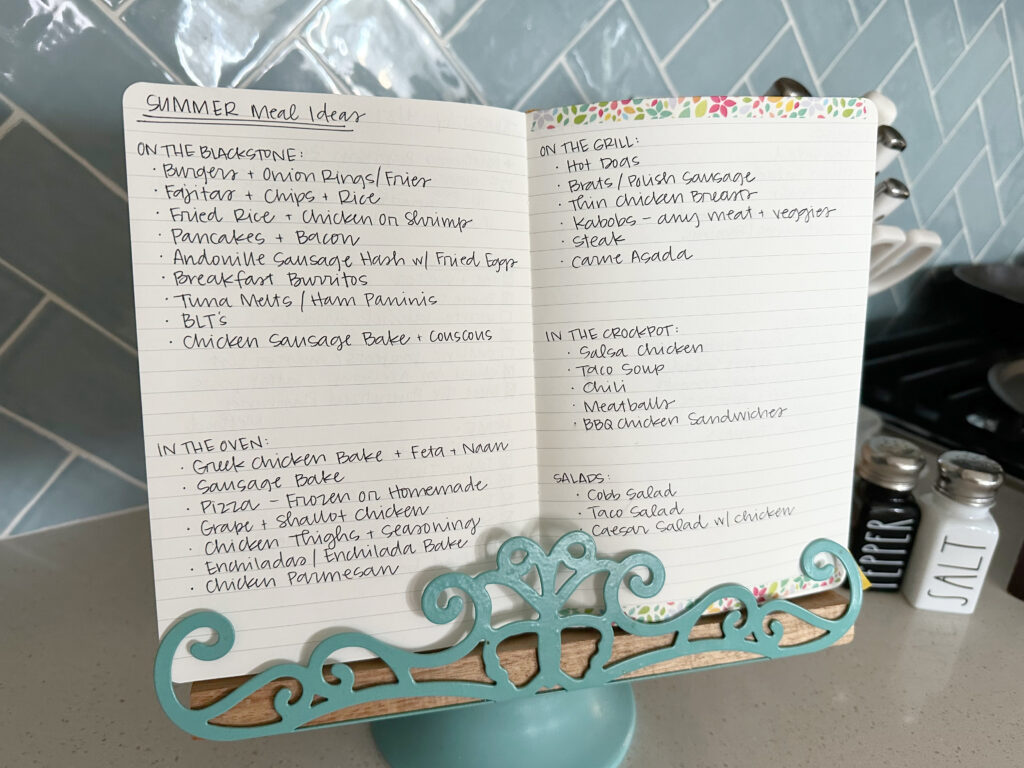 Check out my own meal lists above, + get started on your own! I can't wait to see what you come up with!
---
Want to do a little summer planning of your own? Plan your own summer meals + more with our Intentional Summer Planning Guide!!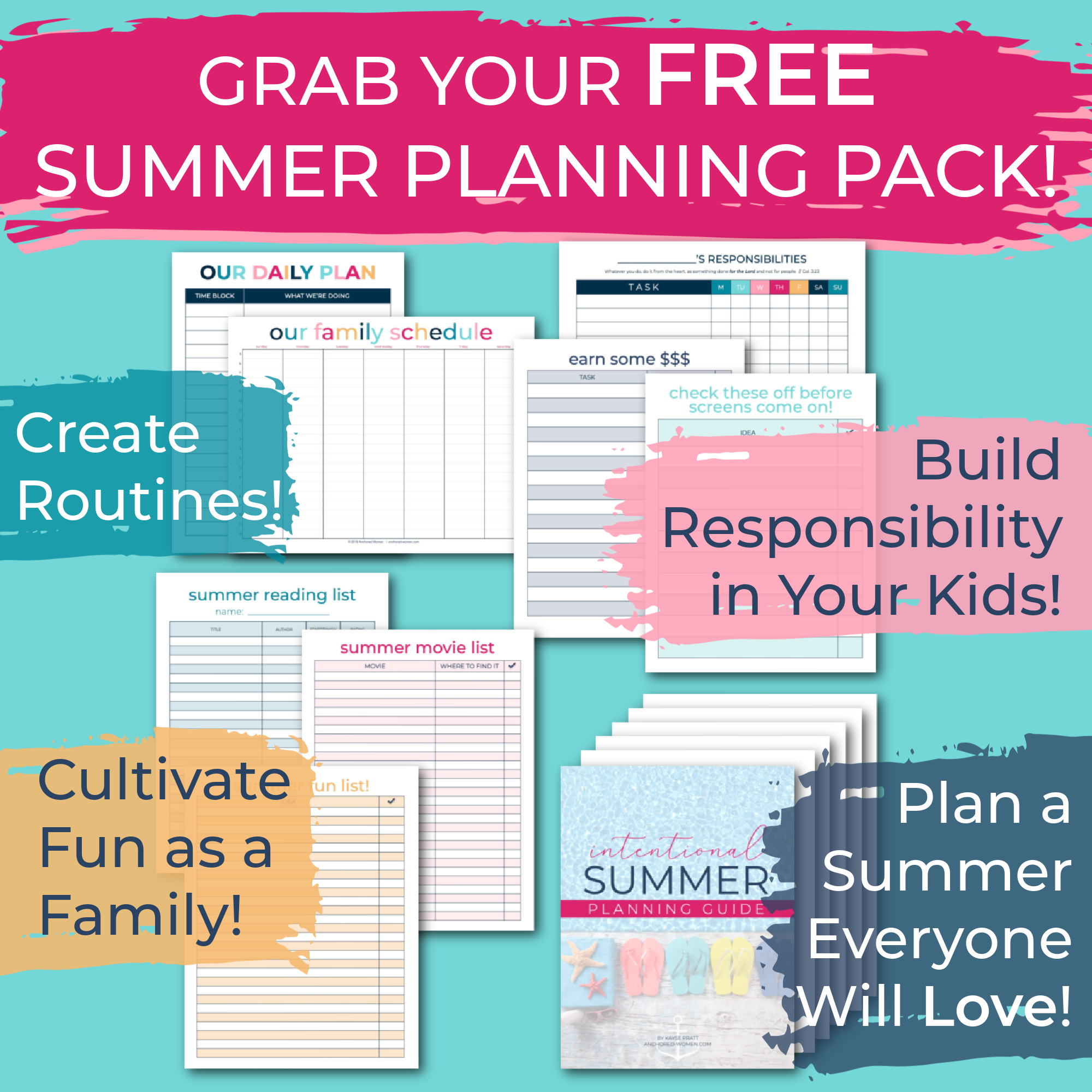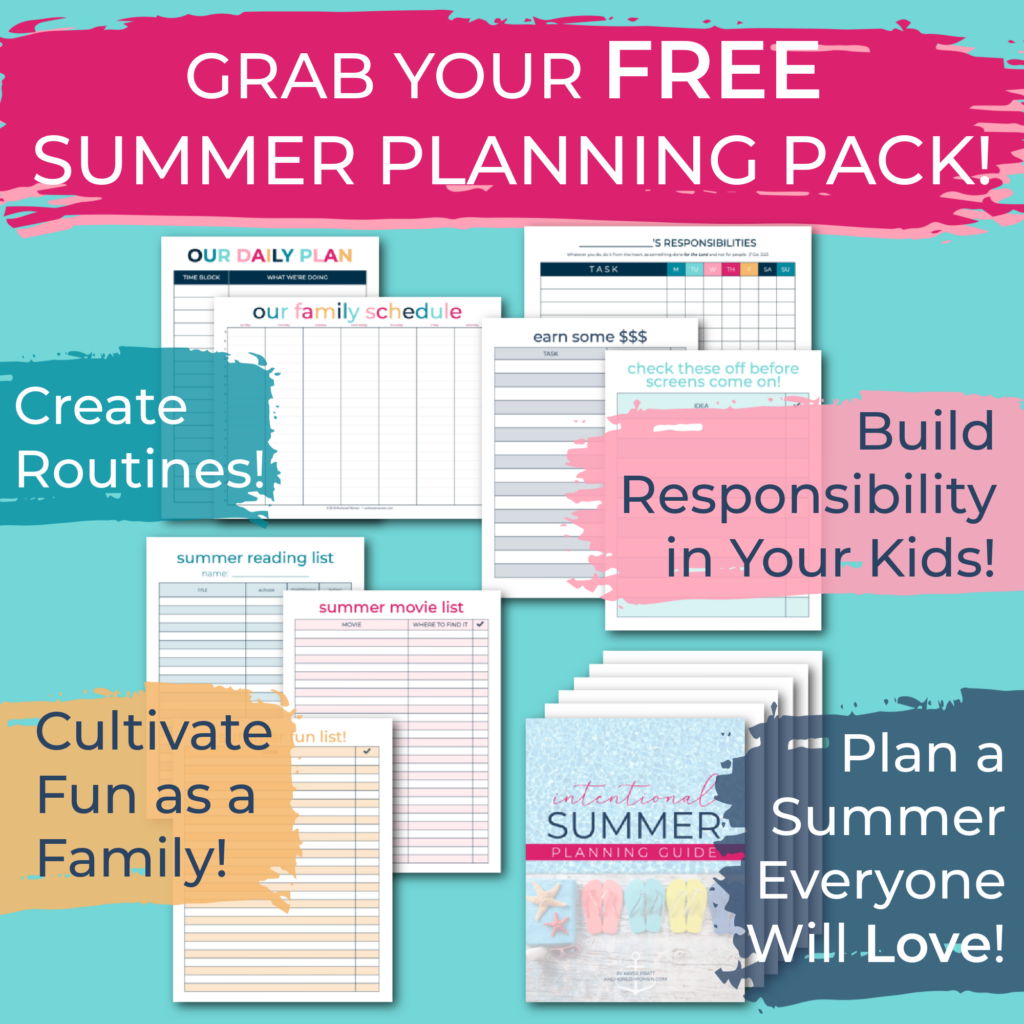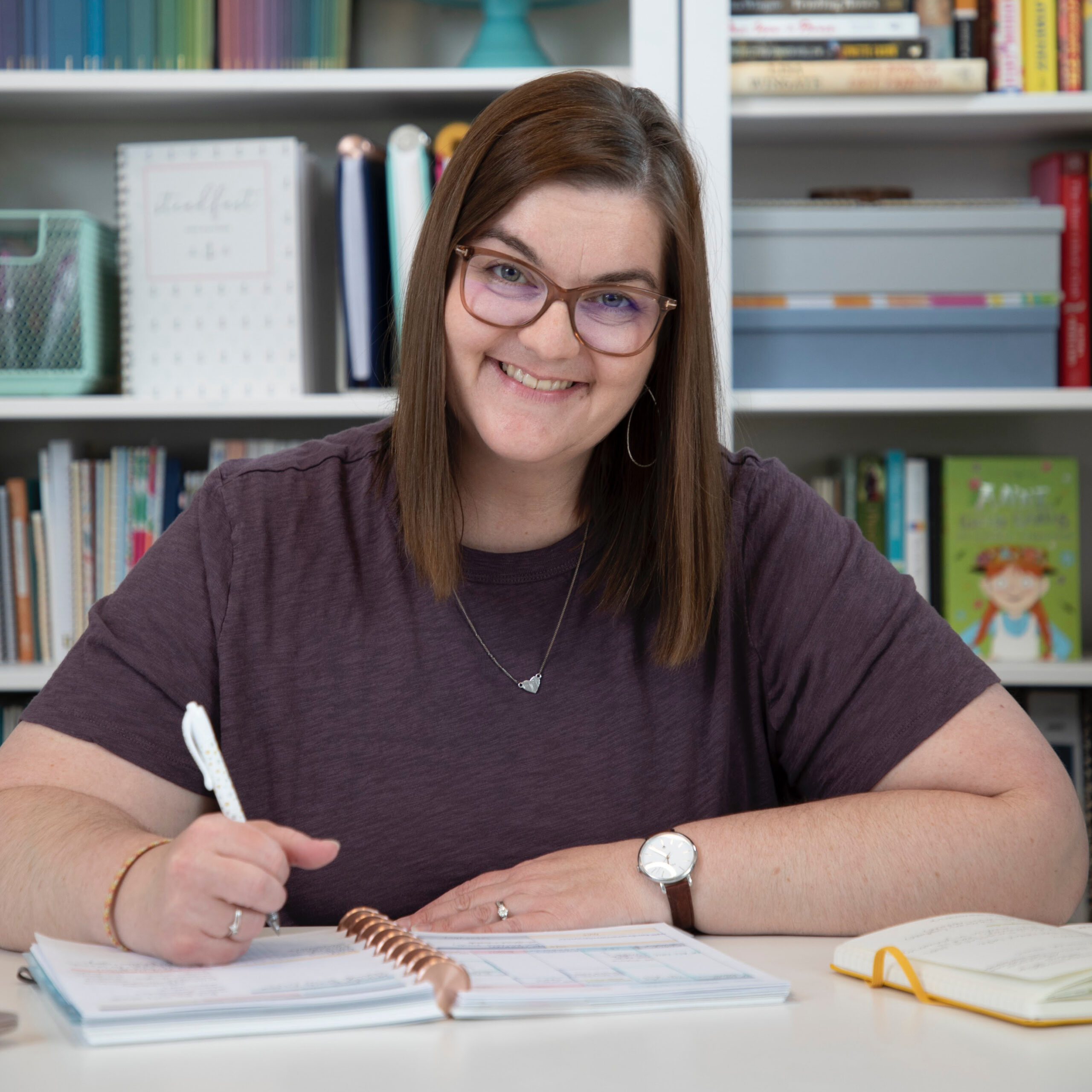 Kayse Pratt serves Christian women as a writer + designer, creating home + life management resources that help those women plan their days around what matters most. She's created the most unique planner on the market, helped over 400 women create custom home management plans, and works with hundreds of women each month inside her membership, teaching them how to plan their days around what matters most. When she's not designing printables or writing essays, you'll find Kayse homeschooling her kids, reading a cheesy novel with a giant cup of tea in hand, or watching an old show from the 90's with her husband, who is her very best friend.