How to plan time to connect with your people each month!


Welcome to The Planning Corner- the weekly newsletter designed to help you simplify your planning life!
Let's talk about PLANNING to connect with your people!
Who is it for?
The woman who wants to prioritize intentional connection with the important people in her life.
How does it work?
Start by brainstorming a few ways you can connect with your people this month. I like to use the Home and Heart Plans page in the Monthly Prep section of our S.O.S. Planner for this.
Take a look at your monthly calendar and pencil in a few of the activities that you brainstormed. Nothing is set in stone, but having it on your calendar makes it easier to follow through and see where everything might fit.
As you plan each week, take a look at your monthly calendar and put in those activities you decided to do. I also like to write a connection question in my weekly spread to inspire conversation throughout the week.
Pro tip: If you need inspiration on ways to connect and serve, the Master Checklist in the Anchored Life Club has fresh ideas every month! You'll find not only fun activities to do with your children or your husband but also ways to serve together as a family.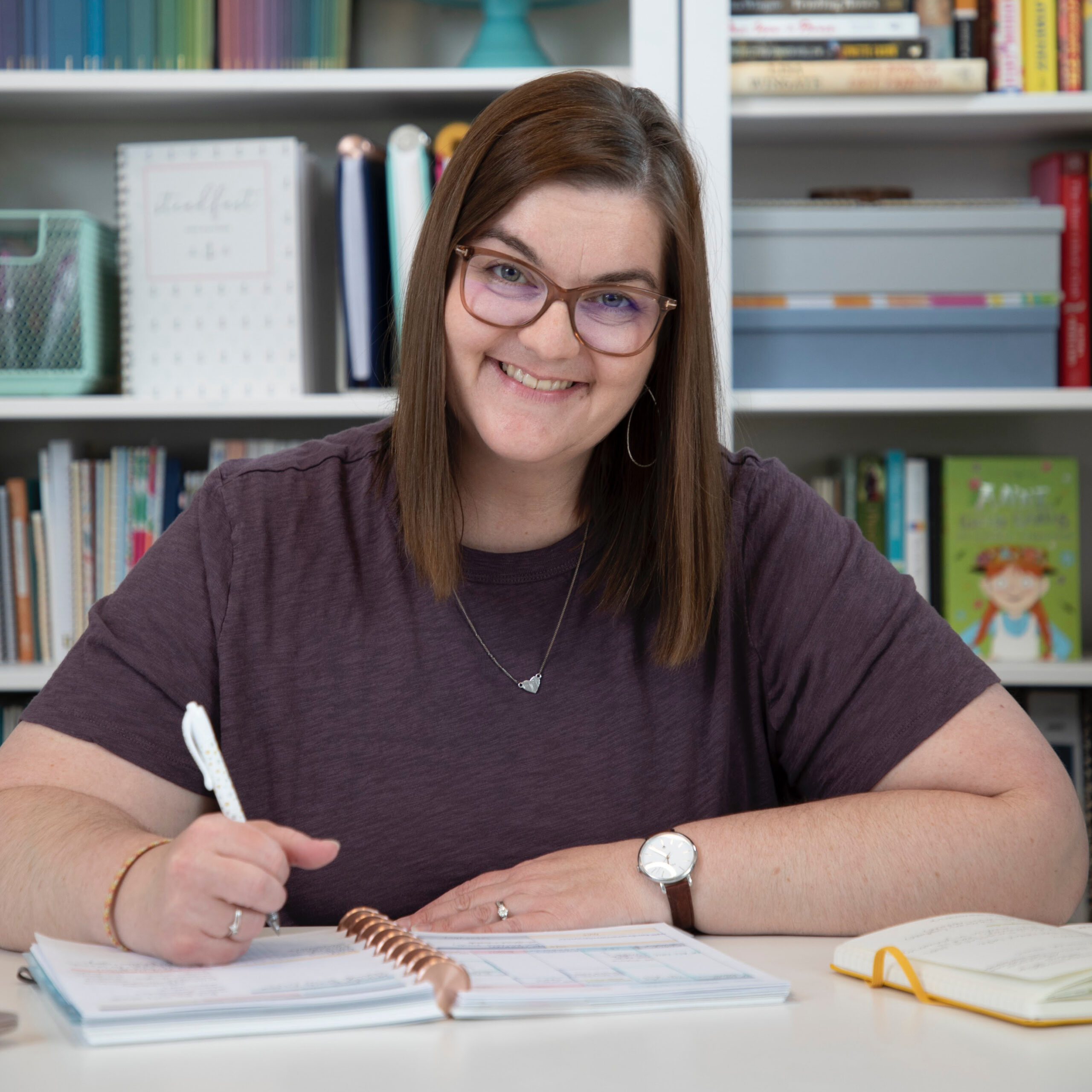 Kayse Pratt serves Christian women as a writer + designer, creating home + life management resources that help those women plan their days around what matters most. She's created the most unique planner on the market, helped over 400 women create custom home management plans, and works with hundreds of women each month inside her membership, teaching them how to plan their days around what matters most. When she's not designing printables or writing essays, you'll find Kayse homeschooling her kids, reading a cheesy novel with a giant cup of tea in hand, or watching an old show from the 90's with her husband, who is her very best friend.