How to plan your daily homeschool routine!


As a traditionally trained classroom teacher, it's taken me a LOOOOOONG time to really embrace the idea that our school routine at home does NOT have to look like a classroom routine.
And that, right there, is one of the most freeing and confusing things about homeschooling! 
The fact of the matter is that your homeschool routine will be shaped by the people who live in your home, their needs, their goals, and their learning styles.
I'll share a few of my best tips with you below, along with a peek at our own homeschool routine, but I want you to remember this: Your homeschool routine does not need to look like anyone else's!
My best tips for planning your own homeschool routine:
Consider what subjects can be combined
We'll talk a little more about this in a couple of weeks, but I highly encourage you to consider what subjects you could teach your kids altogether. This saves so much time and energy for all of you! Plus, it's way more fun to learn together. For our family, we combine Bible, History, Science, and Poetry, and complete these subjects during Table Time each morning.

Consider what time of day your kids work best
Do you have an early riser? A night owl? One of the benefits of homeschooling is that you can tailor your kids' schoolwork to the time of day they naturally work best. Try out a few start times for their independent work, and see what works best in each season!

Consider what time of day you work best
When is YOUR brain at its best? This might be a great time for you to schedule the subjects where you're needing to do the vast majority of the instruction – perhaps during Table Time, or when teaching math or reading to a younger child.
I also want you to consider this if you're working, especially if you're working from home. It's worth considering when you can be the most efficient at your own work, so that it takes less time and you're more free for the other parts of the day (for your kiddos!). I work best early in the morning, so I often wake up at 5am and work until 8am, when we start our homeschool day. Is it ideal? Not really, but it is efficient and that's what this season requires–because I want to spend the majority of my time with my children.

Consider any extracurricular activities that your children are a part of
Are you guys committed to a lot of afternoon activities? Then maybe school really belongs in the morning. Are you big hikers or adventurers, and you like to get outside early in the day? Then maybe schoolwork starts in the afternoon. Your home life comes FIRST, then school fits around it. Don't be afraid to switch things up from what you think is "normal". Prioritizing your values as a family is most important.

Consider building margin into each day, and each week
I cannot stress this enough – both you AND your children need REST!! Especially when you're spending all day every day together. Consider building a rest time into each day and each week. In our house, we have a Reading Hour that happens right after lunch time each day. We all grab our own books and find a place in the house to read. Sometimes it's all together on the couch, sometimes it's in our own rooms. Whatever works for you! Weekly, we take Friday afternoons off for play–it's both necessary and fun for all of us!
Here's our current homeschooling schedule. It will likely shift a little for the next year, and that's okay!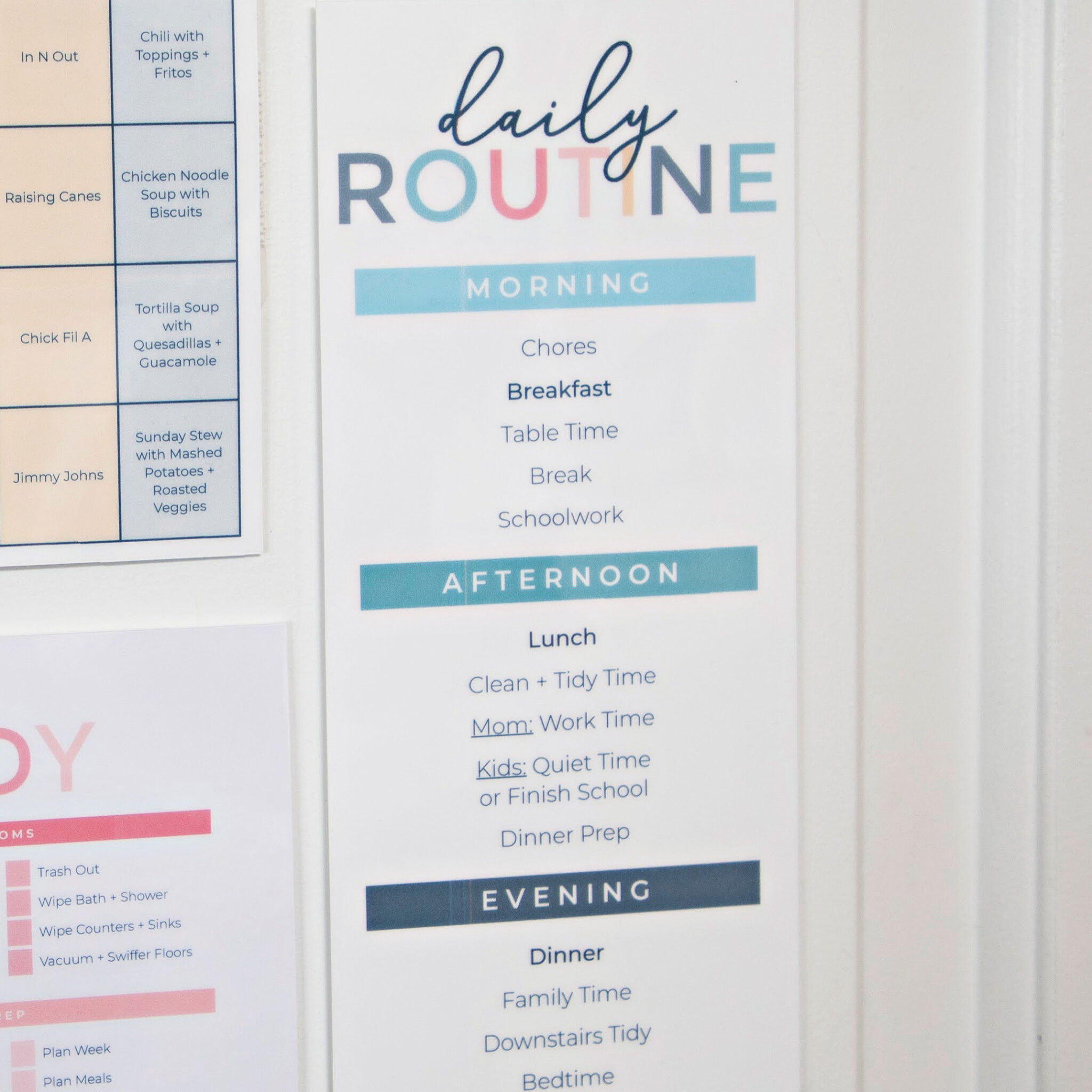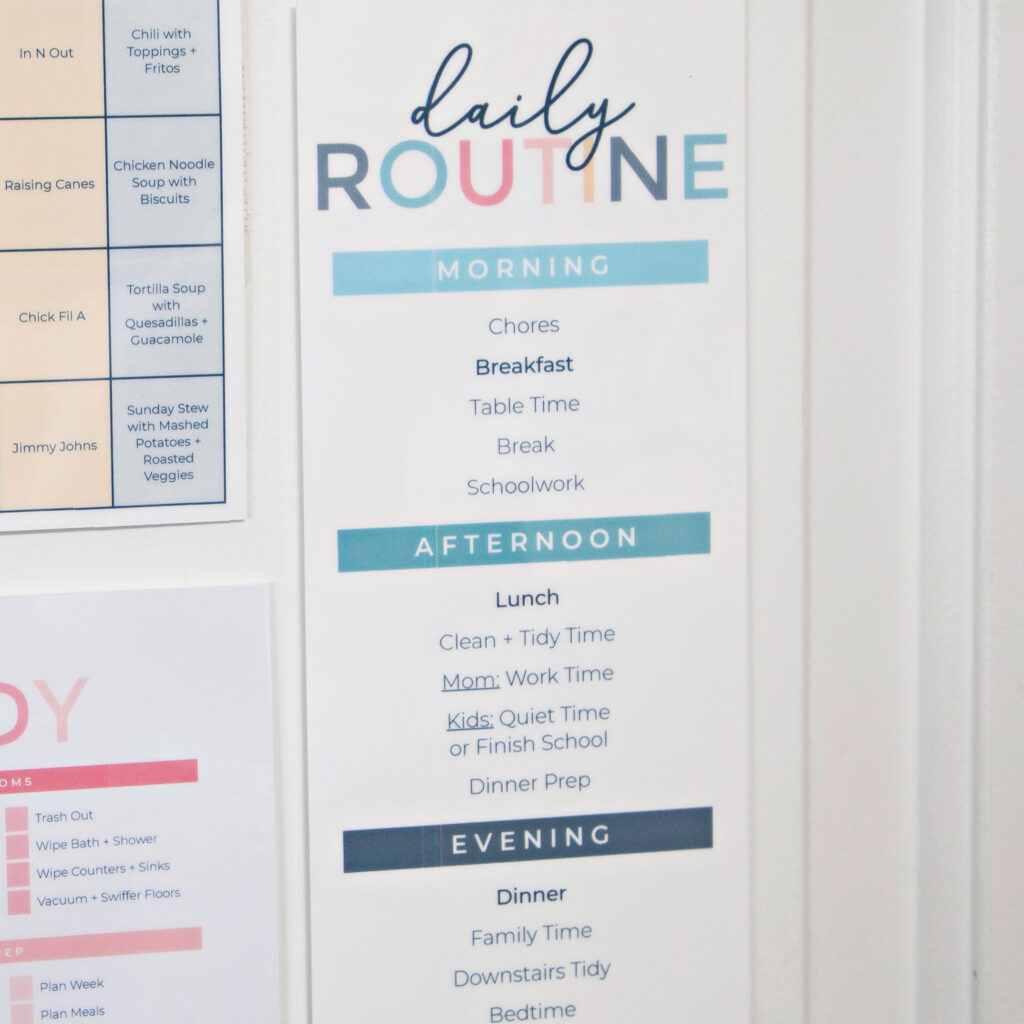 I hope these tips have helped you get started thinking through your own schedule! We talk a lot more about this in our Plan Your Homeschool Year Workshop. You can access that for FREE right here!
---
Looking for a Homeschool Planner that's designed to fit YOUR unique family?
Our completely customizable

Homeschool Lesson Planner

is on sale for just $24 this month only! Grab yours today!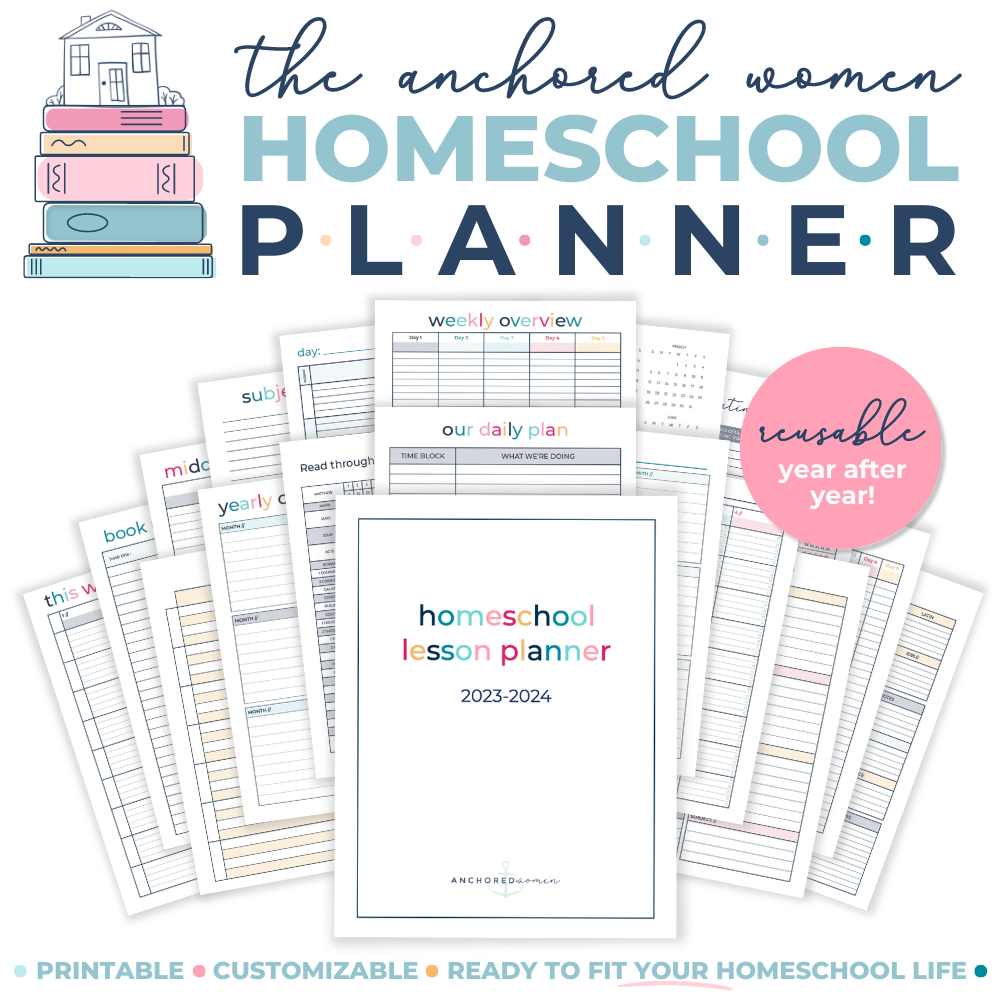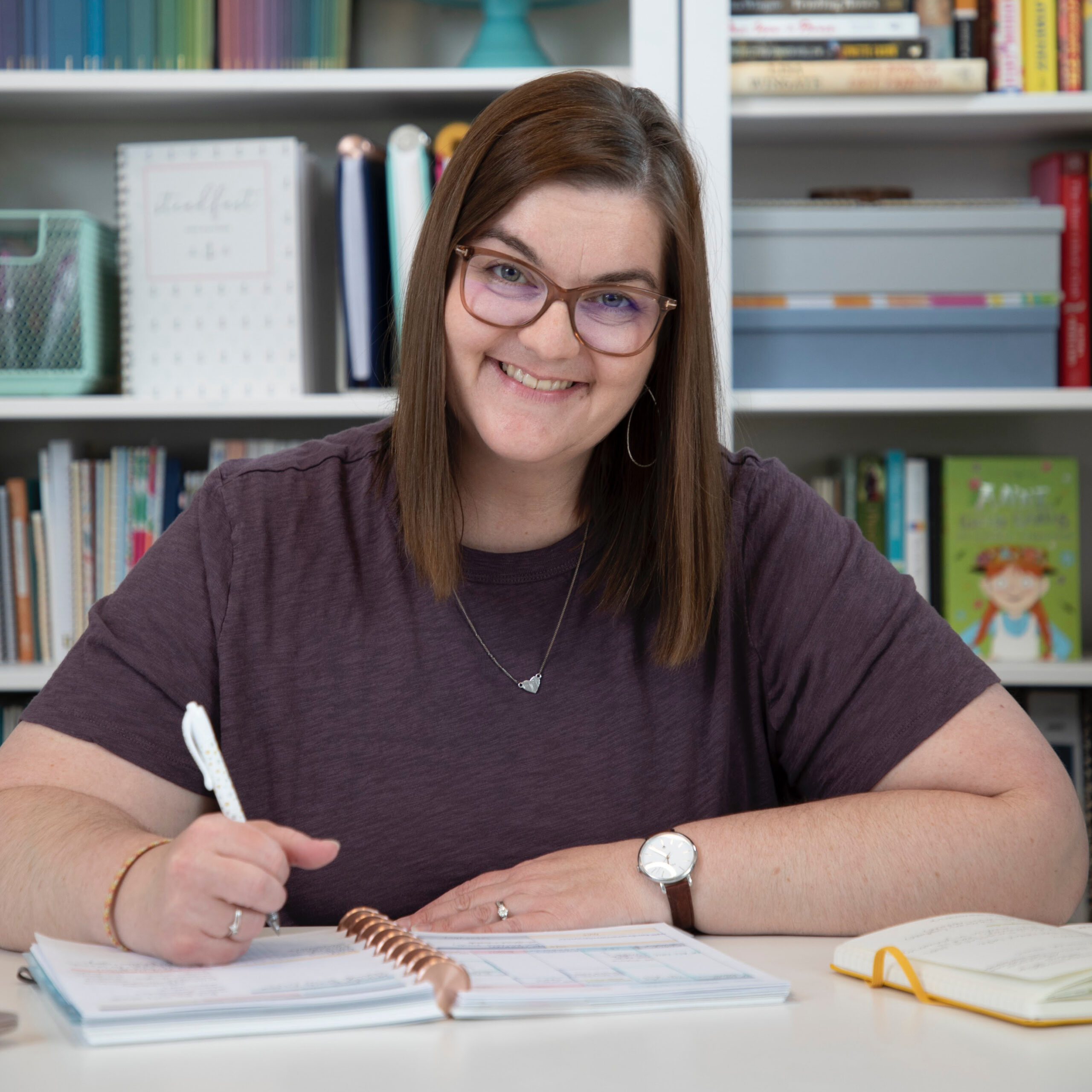 Kayse Pratt serves Christian women as a writer + designer, creating home + life management resources that help those women plan their days around what matters most. She's created the most unique planner on the market, helped over 400 women create custom home management plans, and works with hundreds of women each month inside her membership, teaching them how to plan their days around what matters most. When she's not designing printables or writing essays, you'll find Kayse homeschooling her kids, reading a cheesy novel with a giant cup of tea in hand, or watching an old show from the 90's with her husband, who is her very best friend.