Our Curriculum Choices for the 2023-2024 Homeschool Year
Woohoo! We're kicking off Homeschool Month with one of my favorite topics – curriculum choices!! We recorded a video sharing all our picks, AND listed them out for you below! Check out the video or the list – it's up to you!!
If you'd rather read, you'll find both my curriculum choices as well as Stephanie's curriculum choices below. We homeschool in different ways, which you'll see throughout the month, so we thought it would be fun to share our different curriculum choices, as well!
Each list is divided by child + grade level. Feel free to ask us questions in the comments!
KAYSE'S CURRICULUM CHOICES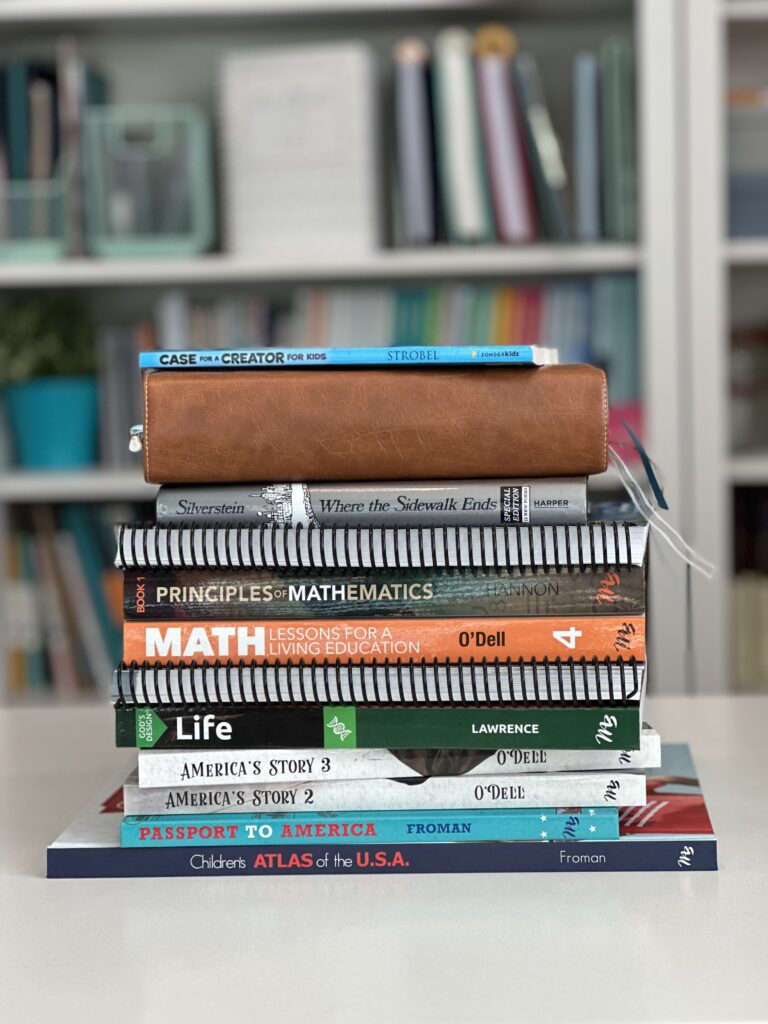 Nathan // Fourth Grade
Math
Math Lessons for a Living Education, Level 4 – I love that this curriculum is open-and-go, and fosters independent learning in my kids. Nathan enjoys that he can pretty much fly through this math curriculum on his own, and I enjoy that he's not skipping over anything!
Language Arts
Classical Conversations, Essentials – We do Classical Conversations as a family, and this year I'm tutoring the Essentials class. Each week we dive into grammar as well as writing. We'll be using the IEW American History Writing book as our text this year, along with Fix-It Grammar. Nathan will do this as a first-year, as we work through Essentials for three years. We write one paper a week through this program, which will also serve as his handwriting practice.
Emily // Seventh Grade
Math
Principles of Mathematics, Book 1 – Again, I love that this curriculum is open-and-go, and fosters independent learning in my kids. Emily is starting middle school this year, so her math is a little different. I really like that this curriculum (from Masterbooks) is so Biblically founded. Emily likes to know WHY she needs to learn something, and the fact that the author of this book ties everything back to the creator is really awesome for that!
Language Arts
Classical Conversations, Essentials – Same as Nathan, Emily does Classical Conversations, and will be using the IEW American History Writing book as our text this year, along with Fix-It Grammar. Emily will do this as a third-year, as we work through Essentials for three years. We write one paper a week through this program, which will also serve as her handwriting practice. *Emily had the option to move into Challenge, the next level of CC, this year, but we have decided to keep her in Essentials for one more year, since it's a 3-year program and she's only had 2 years so far.
Family Subjects
You'll see a theme here–we really love Masterbooks curriculum!
History
Classical Conversations, Cycle 3 – This year we're in Cycle 3 of Classical Conversations, which focuses on American History. Both of my kids are still in Foundations (as well as Essentials), so they are memorizing a history sentence every week that has to do with something important from American History. They also work on the Timeline Song, which is a 13 minutes song that literally sings you through the entire timeline of the world. It's pretty great to have songs for these, as my kids match music to memory so well! In Essentials, our writing is also based in American History, so we're getting it in all areas, each week.

America's Story, Volumes 2 + 3, from Masterbooks – We started this series halfway through last year, so that we'd finish the whole thing this year. I love how American History is told like a story – it's super engaging for my kids, and even I am learning a lot!! My favorite part of this curriculum is that it's available on audio, so we usually do history in the car – listening to a chapter as we drive somewhere. It's a HUGE help for me to be able to outsource this subject to my speakers!! We listen together, and then discuss as we drive around throughout the week.
Science
Classical Conversations, Cycle 3 – Cycle 3 of Classical Conversations, which focuses on human anatomy and chemistry. In Foundations, the kids will memorize a science fact related to one of these topics each week, as well as complete a science experiment. I love this about CC because it means I do exactly zero science experiments at home. Yay!
Life, from the God's Design Series – Hey guess what – this is from Masterbooks, too! I chose this book for this year because it lines up with our CC topic of human anatomy. We'll add in the biology of plants and animals with this book too, which rounds out the Life unit!
Bible
The Case for Christ for Kids Series – We love this series and use it together in our Table Time (which is when we do all our family subjects!). It's a great conversation starter for WHY we believe what we believe, which serves as a good intro to apologetics for the kids. We finished Case for Christ last year, and this year we'll be starting Case for the Creator.
ESV Journaling Bible – Each of my kids has an ESV Journaling Bible, and I do as well. We get these out to read the Bible together, and I'm teaching them how to use our color-coding system to take notes. It's slow going, but a skill I know they will need throughout their lives!
Poetry
Anything by Shel Silverstein – I use poetry to add a little fun to our morning Table Time! Shel Silverstein is by far my favorite way to do that. I'll find another great, entertaining poet when we're ready to move on, but we haven't finished Silverstein's books yet, and we're still enjoying them!
Additional Learning Resources
WorldWatch – We LOVE this daily news program for kids. It's just 10 minutes long and gives us all the perfect dose of current events + topics to learn about. And it's grounded in a Biblical worldview. I cannot sing the praises of WorldWatch highly enough!
We Draw to Learn, Cycle 3 – These drawing workbooks coincide with the science facts we are learning week to week inside of Classical Conversations. I've used them for the last two cycles, and the kids really love them! Find them here.
Cycle 3 Coloring Pages, by Amy Snider – These coloring pages work really well to help the kids practice their memory work each week. I used to use them as a tutor in CC as well, and they are always a big hit! They aren't cheap, but they are SO well done, they're definitely worth it. Find them here.
Time for Math Facts – The kids did the traditional school version of this, called Reflex Math, when they were in school, and they loved it. It's a great way for them to practice their multiplication facts while thinking it's a game. Win win!
---
STEPHANIE'S CURRICULUM CHOICES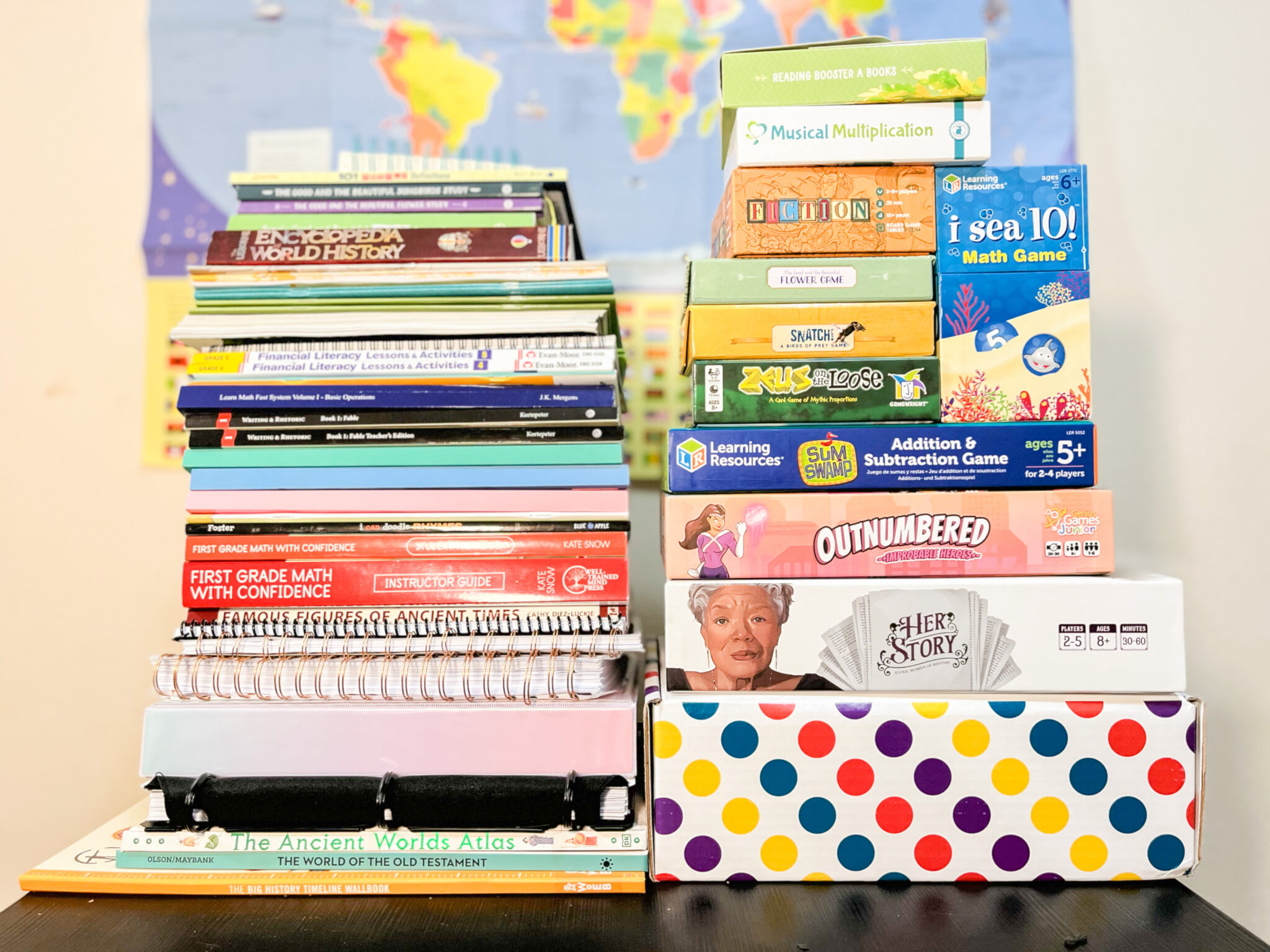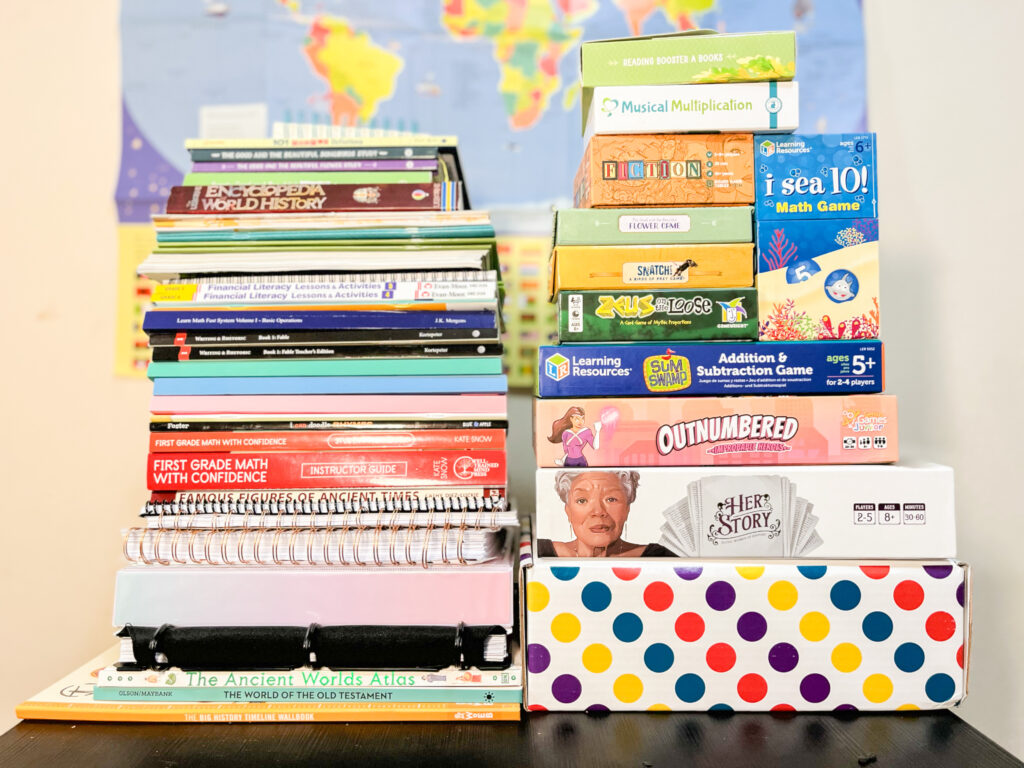 Clara // First Grade
Math
First Grade Math with Confidence- Kate Snow, Well Trained Mind Press– We have used Kate Snow's math resources for years and so I was thrilled when she began publishing a math curriculum a few years ago. I love that the lessons are interactive and short- perfect for my wiggly six-year-old! I also love the way number sense is emphasized over rote memorization.
Language Arts
The Good and the Beautiful Language Arts Level K- I was not previously a fan of TG&TB Level K; however, they have completely revamped their language arts curriculum and I absolutely love it! It seems to combine the best of several popular LA curriculums, all in the bright and beautiful style that the company is known for. Best of all- it's free! You can download The Good and the Beautiful Language Arts PDF versions for levels K- 8 on their website.
The Good and the Beautiful Handwriting Level K- Learning to write is hard work, and black and white books with endless rows of letters can cause even the most enthusiastic child to wilt. WIth just two to three lines of letters and a fun activity on every page, this handwriting book is both developmentally appropriate and fun.
I Can Doodle Rhymes, Travis Foster– A unique activity book that encourages children to fill in the blank to complete a rhyme and also includes drawing activities, I use this occasionally as a fun alternative to handwriting.
Leyla // Fourth Grade
Math
Simply Good and Beautiful Math Levels 3 and 4- The Good and the Beautiful – I have used TG&TB math with this child from the beginning, and as they say- if it ain't broke, don't fix it! My daughter loves the stories, games, and colorful illustrations and seems to do well with the spiral learning approach. I appreciate that the concepts are presented clearly, and although there is a lot packed into each lesson, I generally don't have her do all the review problems if I feel she has grasped the concept. We will be finishing Level 3 this fall and starting Level 4 in January.
Language Arts
The Good and the Beautiful Language Arts Levels 2 and 3- We had just finished Level 2 Language Arts when TG&TB came out with the revamped version. After looking it over, I decided to do the new Level 2 and I'm so glad I did! Language Arts is an area in which my daughter could use the reinforcement and we both love the re-design, especially as it relates to the way they teach spelling and writing. We ended the year about half way through Level 2 and plan to continue through with it and start the newly released Level 3 in January.
The Good and the Beautiful Handwriting Level 3- We've tried several handwriting books, but this one continues to be the winner. My daughter loves that there is usually a fun dot-to-dot or drawing activity at the bottom of every page. I love the way cursive writing is presented, using a system of rainbow dots.
Sofia // Sixth Grade
Math
Learn Math Fast Volume 1, J.K. Mergens– We're trying a different approach to math this year for my neurodiverse learner. This series of books teaches foundational math concepts from basic addition all the way to algebra and geometry in seven volumes. There is no grade level associated with these books, which makes them perfect for struggling older students. We are using the first volume that focuses on basic operations (addition, subtraction, multiplication, and division) to ensure she has a strong grasp of the fundamentals before we move on to more abstract concepts. Since this is mostly a review, I anticipate finishing the book quickly.
Key to Math Series, Steve Rasmussen– Along the same lines, Key to Math is composed of several booklets centered around one topic, such as fractions, decimals or percentages, going all the way through algebra and geometry. After our review of basic concepts, I will have her start with fractions and move through the booklets at her own pace. 
Financial Literacy Lessons and Activities, Evan-Moor– This child has been interested in making money since she got a quarter for her first tooth, so this new series from Evan-Moor seemed like a perfect fit. Each lesson features a story, vocabulary, discussion questions, some real-world math practice and a game, and covers topics such as paying bills, calculating interest, weighing the benefits of a job, and cost comparisons. I usually have her do this on Friday as a break from our regular math lessons and she loves it. 
Language Arts
Sentence Diagramming Beginning, Critical Thinking Company– When I asked Sofia what she wanted to do for grammar this year, she said she just wanted to diagram sentences. Ask and ye shall receive! I love the way that sentence diagramming lends itself to a deep understanding of the underlying structure of English grammar, especially as laid out in this book by the Critical Thinking Company. It starts off with the absolute basics of subject and verb and introduces more complex topics as the lessons progress. 
Writing and Rhetoric Book 1: Fable, Paul Kortepeter, Classical Academic Press– I absolutely love this approach to writing. Students are taught using a model of great writing in different genres, starting with the first book in the series, Fable. Particular attention given to writing strong sentences and the regular practice of summarizing and expanding a story, leaving students with a variety of tools with which to tackle writing. Challenging and engaging, this is one of our favorites. 
Copywork- Not my daughter's favorite, but essential in my opinion to building strong writing skills and neat handwriting. To make it more fun, I have her copy the flavor text off of cards from our educational board games, such as Fiction, which includes entire passages of text from books such as Little Women, and HerStory, a history game profiling influential women in history. I assign her one card a week.
Family Subjects
History
Layers of Learning Ancient History, Michelle Copher and Karen Loutzenhiser– Definitely not your traditional curriculum, every unit in this series contains a basic introduction, a long list of read-alouds, and a plethora of activities to choose from concerning the topic. You are not supposed to do all of it, but rather read through and then choose the books and activities that interest you. The curriculum is organized into four years, or you can purchase the units as separate PDFs and mix and match them. 
Science
Science Unit Studies, The Good and the Beautiful- TG&TB recently redesigned its science curriculum to be open and go and easy to use. With interactive student journals and videos of all their experiments, this curriculum feels fail-proof, which is great because when it comes to science, I need all the hand-holding I can get! We plan to do Botany, Birds, and Paleontology this year.
Additional Learning Resources
Schoolnest Notebooks– These beautiful rainbow notebooks come in a variety of colors and subjects. We use the History Timeline notebooks, Copywork notebooks, as well as a notebook for each child according to their grade.  
Typing- Both of my older girls spend about 10-15 minutes a day on Typetastic. Their fluency and speed has greatly improved, and best of all- it's free!
Night Zookeeper– All of my children have an educational screen time activity that they may do if they finish all of their school work in a timely manner, and with a good attitude. For my oldest two, that is Night Zookeeper. They love making animals for their zoos and I love that it's a fun, low-pressure way to practice grammar and writing.
ABC Mouse– My six-year-old's educational screen activity is ABC Mouse, or she calls it, Learning Mouse. Her favorite part by far are the videos and she loves to recount the fun facts she's picked up- "Mom! DId you know the Golden Gate Bridge is in California? Mom! Did you know that camels can go a long time without water?" I also love the phonics and handwriting activities and it provides her with a good incentive to finish her other schoolwork.
Knowledge Crates- These quarterly boxes chock full of learning goodness! Each one comes with five books and over twenty activities carefully designed to fit that season's theme. I love doing crafts and activities with my kids but hate trying to find all the stuff. Knowledge Crates make it easy by including everything you need for each activity, packaged in its own individually labeled bag. I'm a fan!
Math Fact Practice
A strong grasp of math facts (addition, subtraction, multiplication, and division) is so important for future success in higher level math. We use several different resources and come at it a couple different ways to strengthen their foundation and keep them sharp.
Math Games- I mostly use games to practice addition and subtraction facts, both to keep my older daughters sharp and to include my youngest. Our favorites are Sum Swamp, I Sea 10, Zeus on the Loose, and Outnumbered.
Musical Multiplication, The Good and the Beautiful- My two older girls usually spend about ten minutes a day working with these catchy songs and bright booklets. I love that every fact has its own song!
Multiplication Boards, The Good and the Beautiful– On their blog, the Good and the Beautiful also offers several multiplication charts for free download- both complete and blank. I printed them all out and laminated them. As part of our morning time a few times a week, the girls will work on filling out their boards with dry erase markers.

Skip Counting YouTube Videos by Mr Walker Mr Walker- In addition to memorizing their multiplication facts, I want to give my girls a way to get to the answer if they draw a complete blank. These videos set multiplication tables to the tunes of popular songs. We like to watch while we eat breakfast or listen in the car.
---
Want a little support as you plan your own Homeschool Year?
We'd love to give you free access to our

Homeschool Planning Workshop

! Check it out at the link below!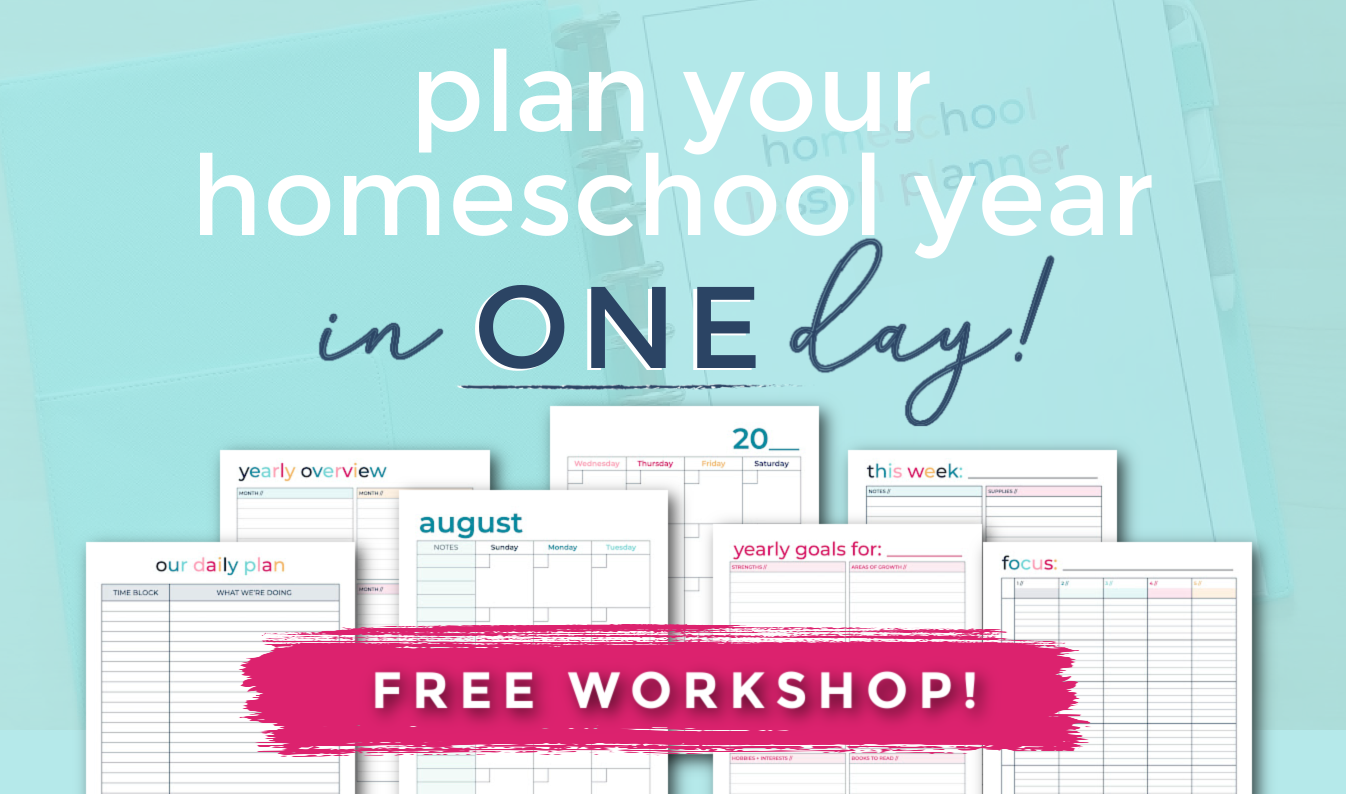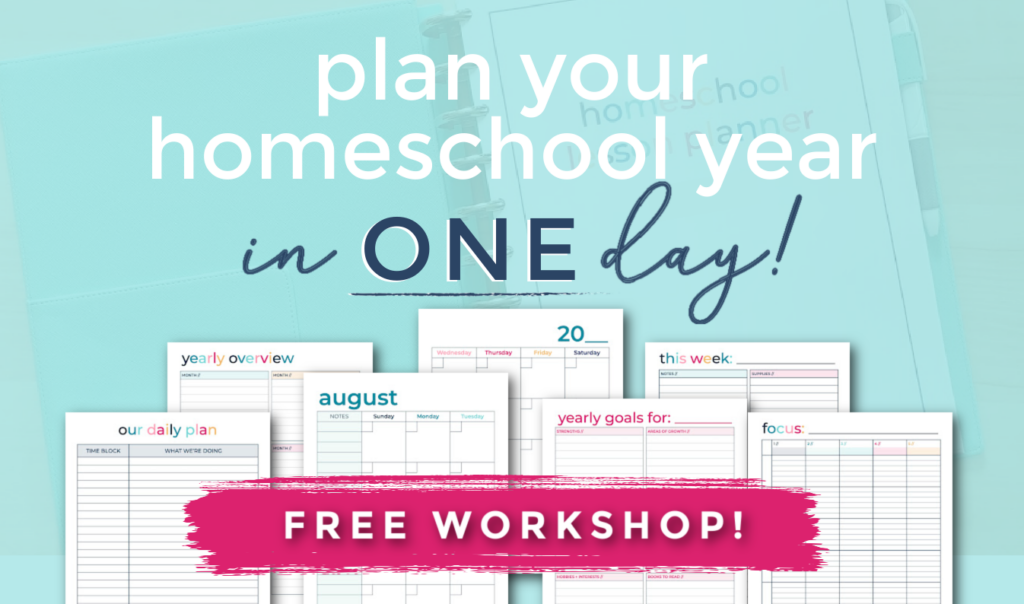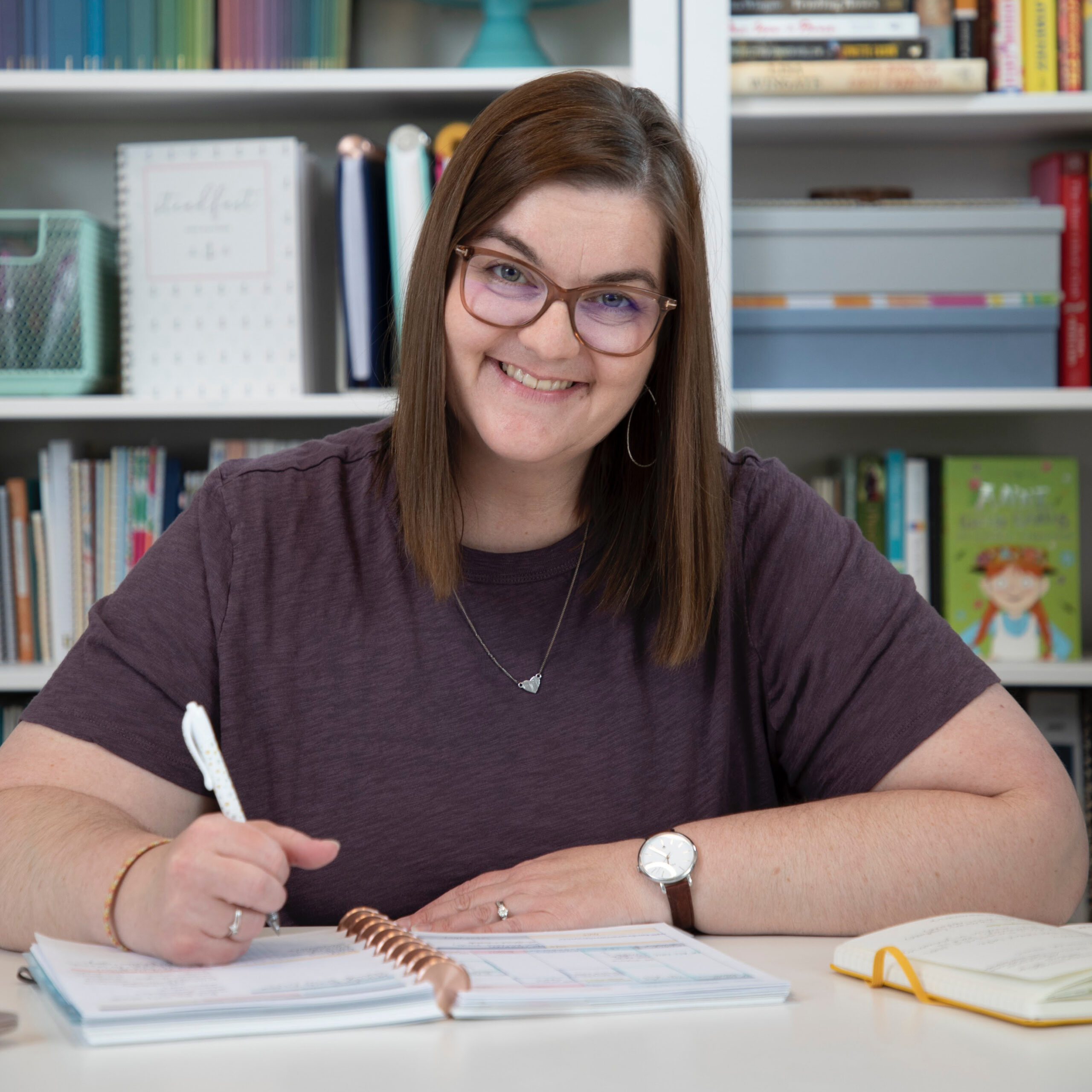 Kayse Pratt serves Christian women as a writer + designer, creating home + life management resources that help those women plan their days around what matters most. She's created the most unique planner on the market, helped over 400 women create custom home management plans, and works with hundreds of women each month inside her membership, teaching them how to plan their days around what matters most. When she's not designing printables or writing essays, you'll find Kayse homeschooling her kids, reading a cheesy novel with a giant cup of tea in hand, or watching an old show from the 90's with her husband, who is her very best friend.