Need a cheat sheet for planning your homeschool year?


Hey friend!
Call me crazy – I KNOW we're barely into summertime, but with Homeschool Month coming up, I can't stop thinking about planning our next homeschool year! I'm so excited to go through our curriculum, plan our read-alouds, set goals for my kids, and think through our schedules.
And I wondered if maybe you are, too!!
So, to kick off our Homeschool Month, I wanted to share a FREE WORKSHOP we've recorded for you – all about planning your homeschool year!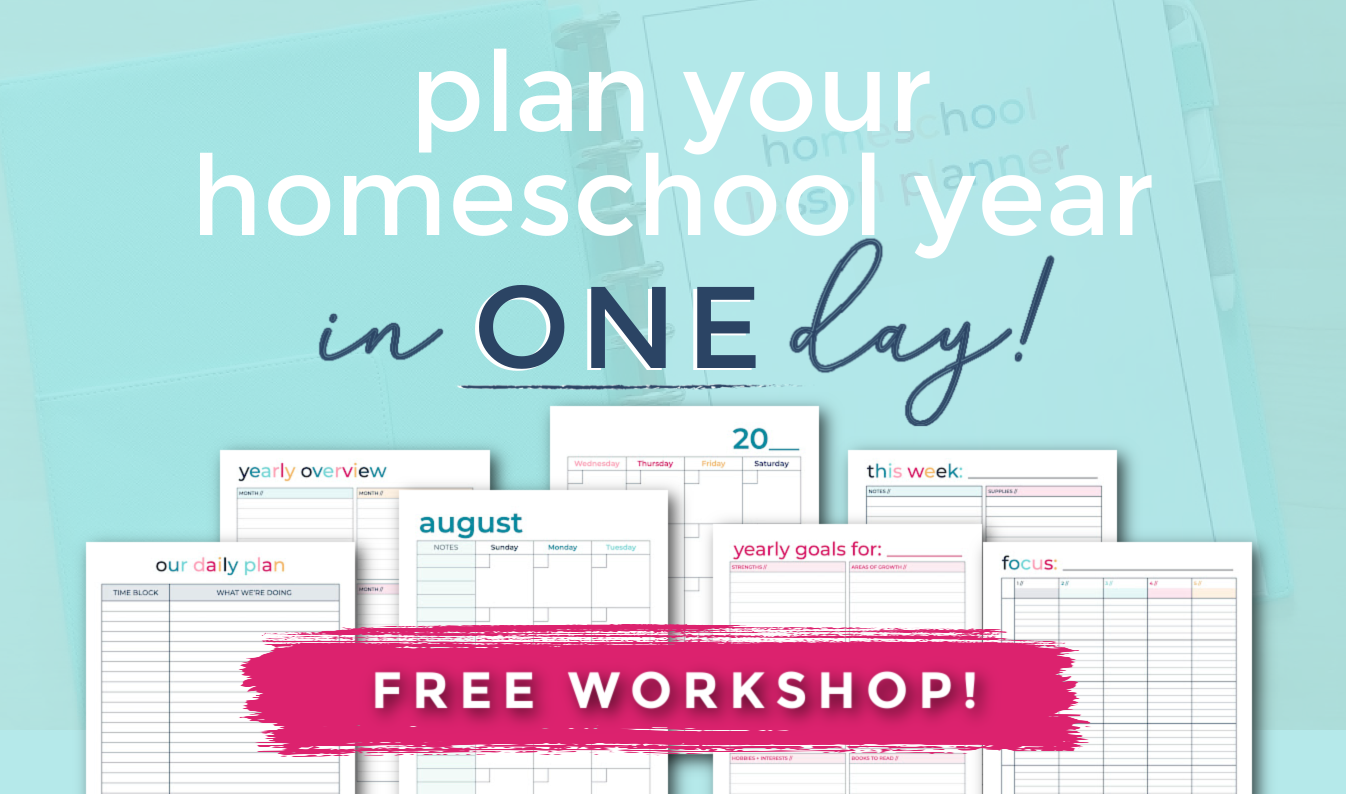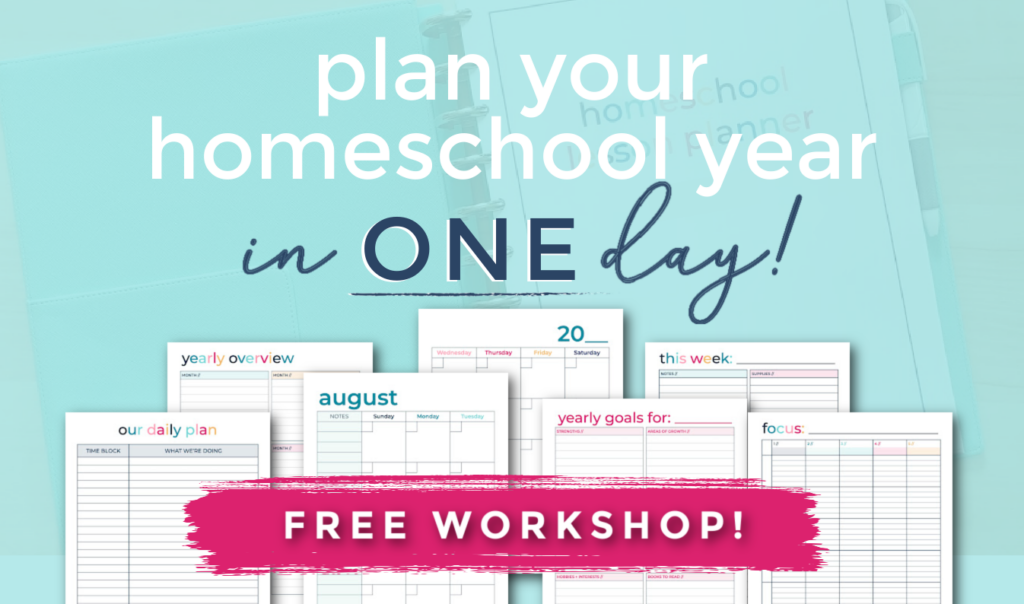 In this workshop, you will…
Establish a focus for your school year, by uncovering what you and your kids truly need in the next 12 months.
Set goals for each of your kids (and yourself!) to help each of you set a direction for the school year.
Brainstorm different schedules and routines that could work well for your family, settling on a few to try.
Organize all your ideas into one space – curriculum, read-alouds, memory work, field trips, co-op plans, and more!
We held this workshop last year, and kept the recording for you all to use every single year! In the workshop, we lead you through each step of the process, even giving you time to work + do the planning yourself. You'll want to watch it right alongside your favorite pens, highlighters, and your homeschool planner!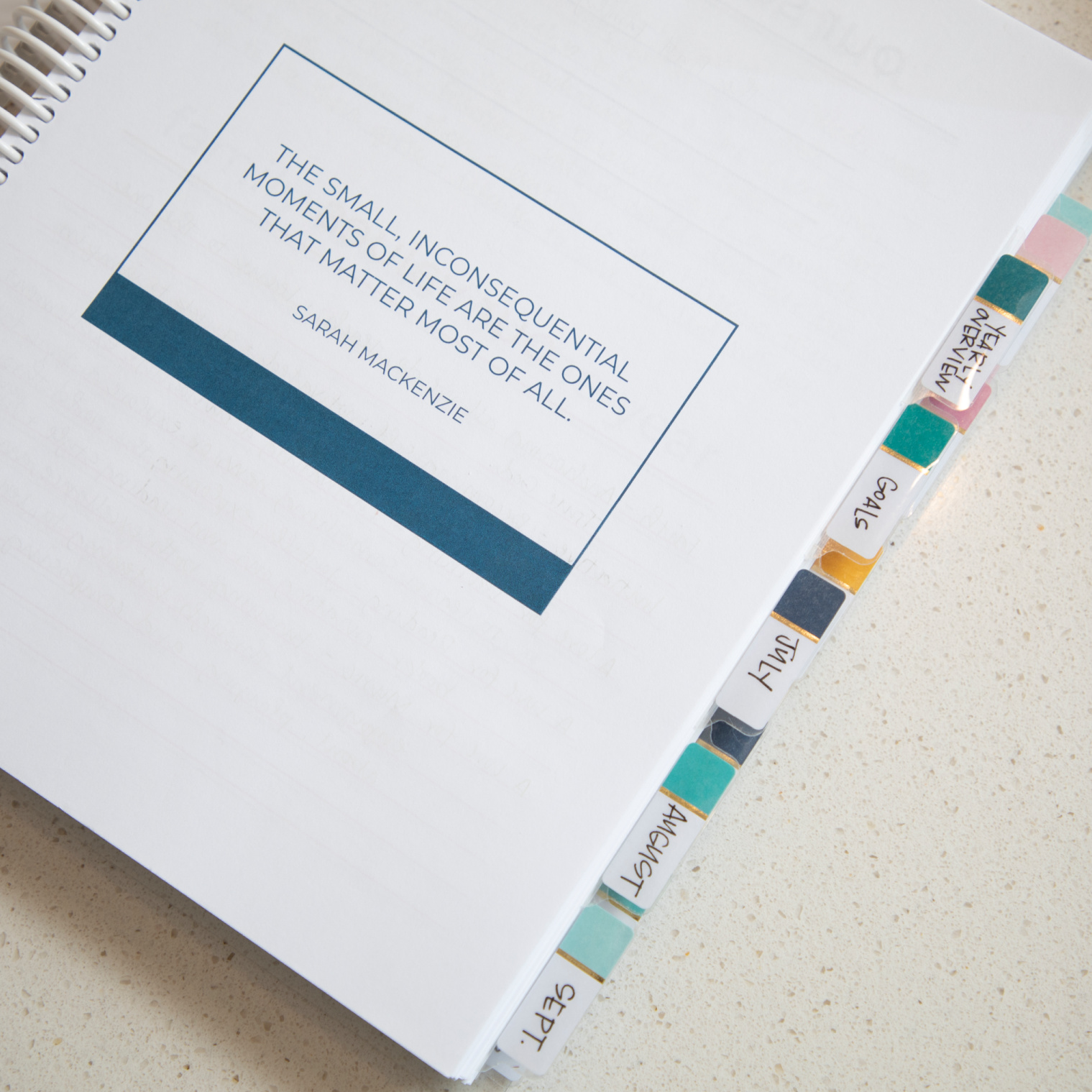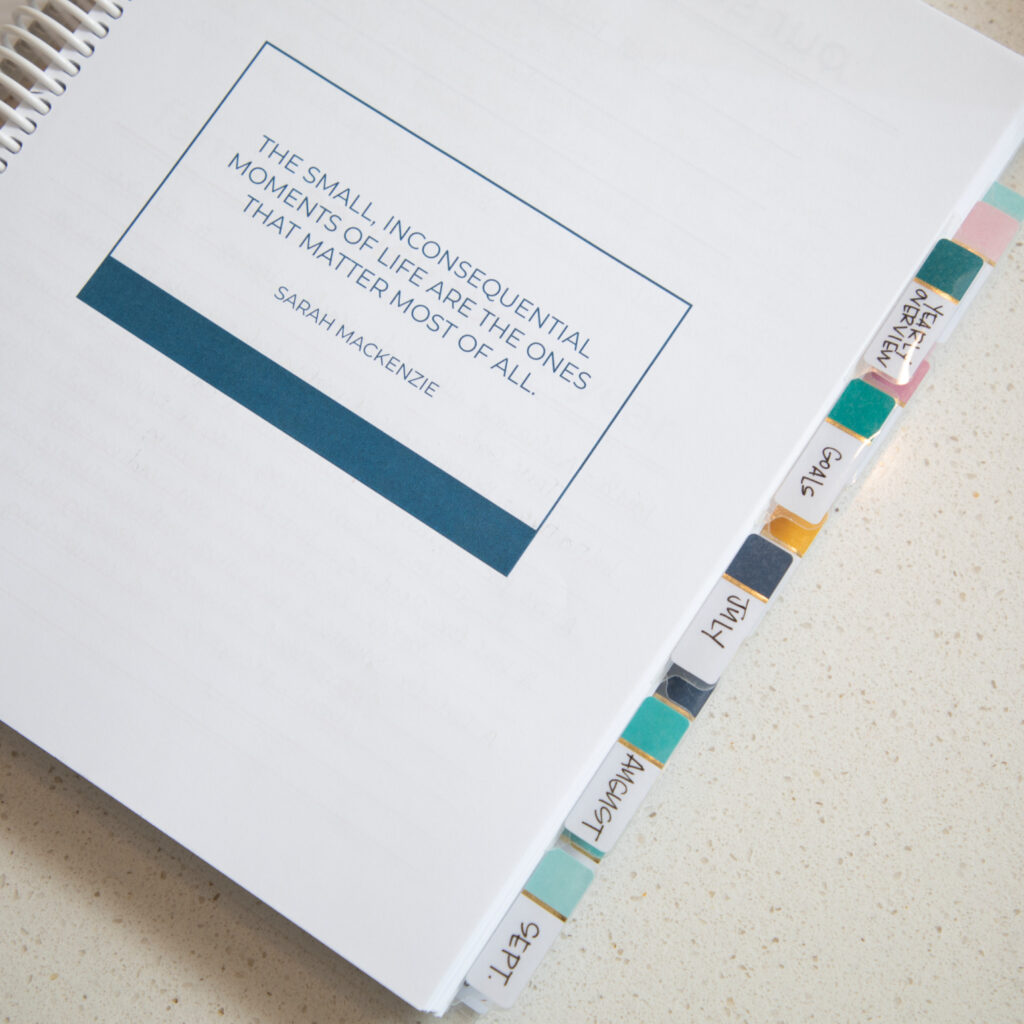 I hope you enjoy the free workshop, friends!! Happy Homeschool Planning!!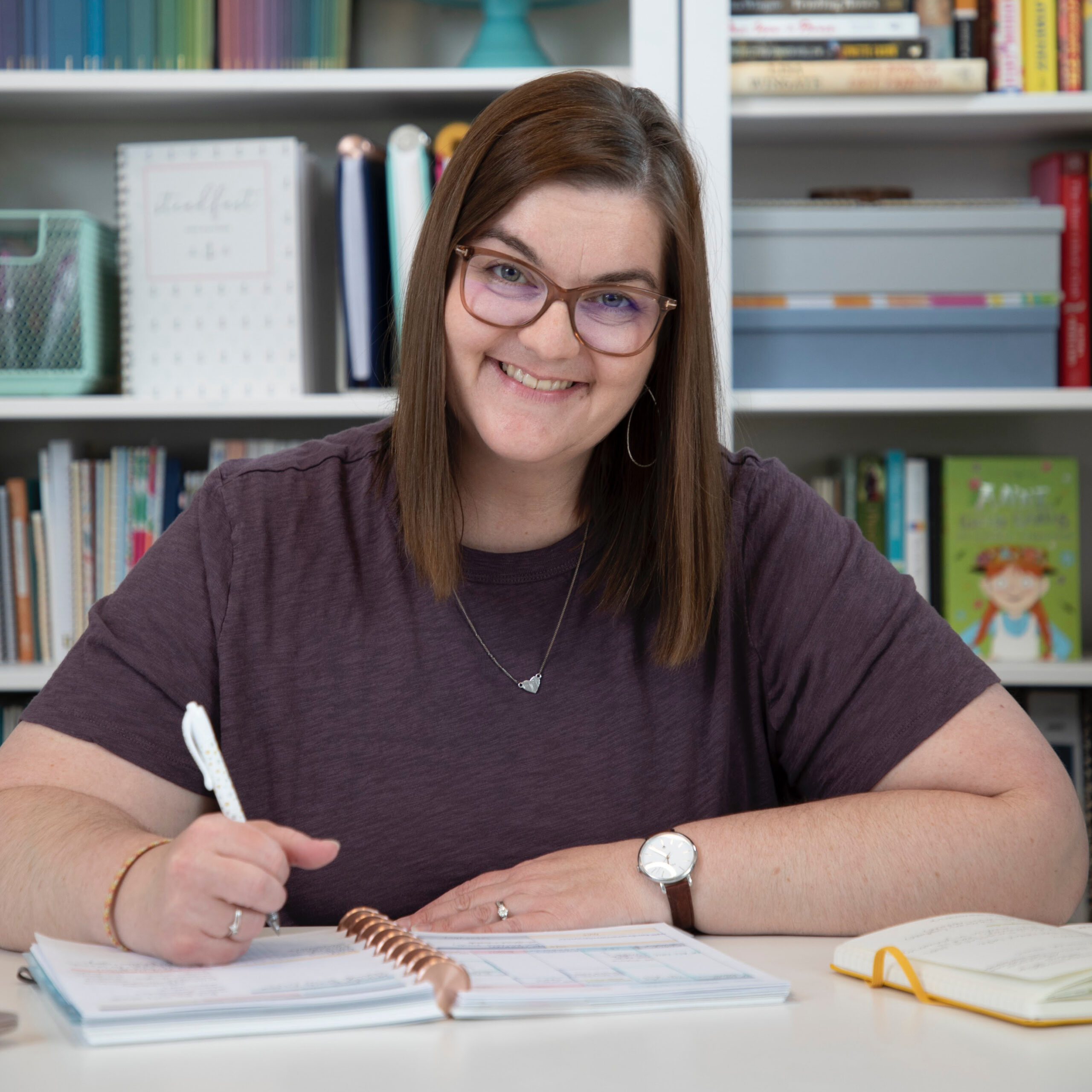 Kayse Pratt serves Christian women as a writer + designer, creating home + life management resources that help those women plan their days around what matters most. She's created the most unique planner on the market, helped over 400 women create custom home management plans, and works with hundreds of women each month inside her membership, teaching them how to plan their days around what matters most. When she's not designing printables or writing essays, you'll find Kayse homeschooling her kids, reading a cheesy novel with a giant cup of tea in hand, or watching an old show from the 90's with her husband, who is her very best friend.