What I'm Reading in November
It's been a while since I've done a "what I'm reading" post, but that's because I DIDN'T REALLY READ. For like 4 months while we moved.
But now, we're mostly settled in, and Emily is in school, and every now and then I actually have a little time to read a book! It's amazing. I'm also using the drive to and from school each day to listen to a book on audible. That counts, right? Cause it feels like it counts.
So, without further adieu, here are the winners that have graced my nightstand this month. I recommend them all!

Give Them Grace, by Elyse Fitzpatrick :: This is the book I'm listening to on Audible. I started it once a few years ago, and decided I didn't like it and put it away. I don't know what on earth I was thinking, because I'm listening to it now and absolutely loving it. It is already changing the way I parent. I am so grateful for it's gospel-centered approach to parenting and discipline. Plus, so many practical ideas!!
The Selection, by Kiera Cass :: Alright, I'm not proud of this, you guys. But sometimes, I love me some cheesy young adult fiction, and this book delivers. The Selection Series is described as a cross between Hunger Games and The Bachelor – and it totally is! If you're in the mood for a light fiction read right about now, this book might be for you. I just started book 2. I'm hooked.
Grace Not Perfection, by Emily Ley :: Oh, I adore basically everything Emily Ley gives us, and this book is no different. I'm drinking in her words on grace, and simplicity, and joy in our families. She tells her own story in her very first book, and believe me when I say it's one you'll want to pick up. What a freeing and refreshing read for every momma!!
The Magnolia Story, by Chip & Joanna Gaines :: So I haven't started this one yet, but it's up next! I love Chip & Joanna, mainly because Fixer Upper is a show I can watch with my kids & somehow be encouraged in my marriage. I'm really looking forward to reading this one.
Plus, 2 new devotionals I'm loving…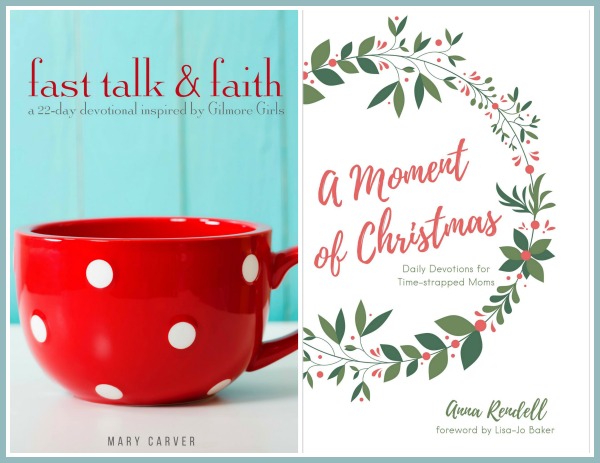 Fast Talk & Faith, by Mary Carver :: This, my friends, is A DEVOTIONAL BASED ON THE GILMORE GIRLS. Jesus, Lorelai, and Rory, you guys. Need I say more? Well, I will. If you've been #gilmored, you need to run over and get yourself a copy of this new 2 week devotional. Start it today and you'll be done right around the same time that the new series comes out!!
A Moment Of Christmas by Anna Rendell :: We're a little early for Christmas (it's not even Thanksgiving yet, you guys!), but if you're looking for a devotional to read through during Advent, this is the one for you. Anna shares truth and writes with grace. If you're a busy mom looking for a little peace this Christmas, this is for you. (P.S. If you prefer hard copies of books, you can pre-order this one here.)
Your turn! What are you reading this month?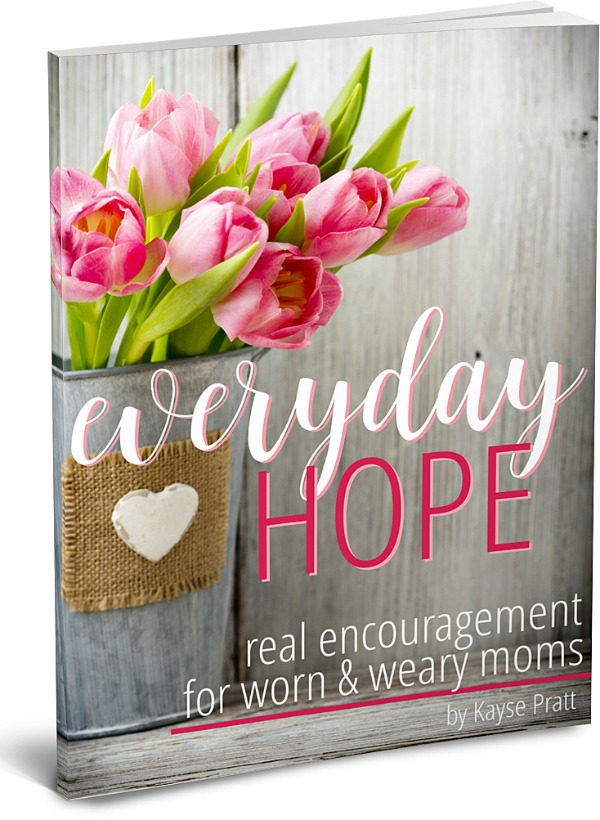 If you're looking for a book that's chock full of encouragement, can I suggest our newest book, Everyday Hope? It's for worn & weary moms, who just need to be encouraged in the hard work of motherhood. That's always me. Maybe it's you, too? Get the details here!
---
PIN IT!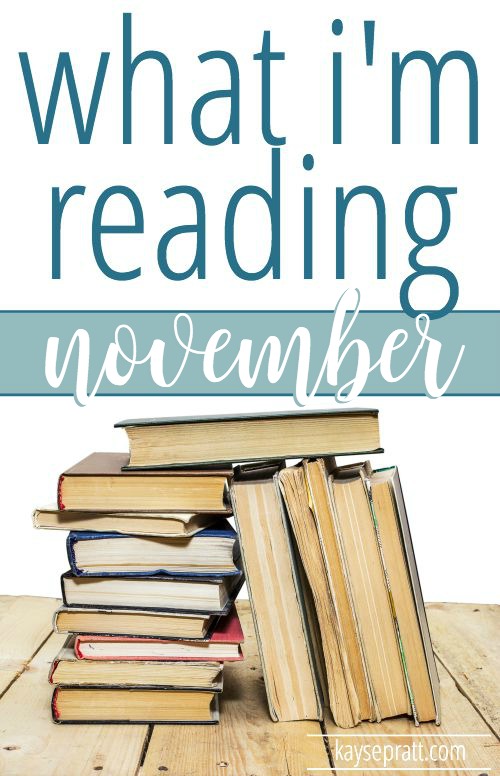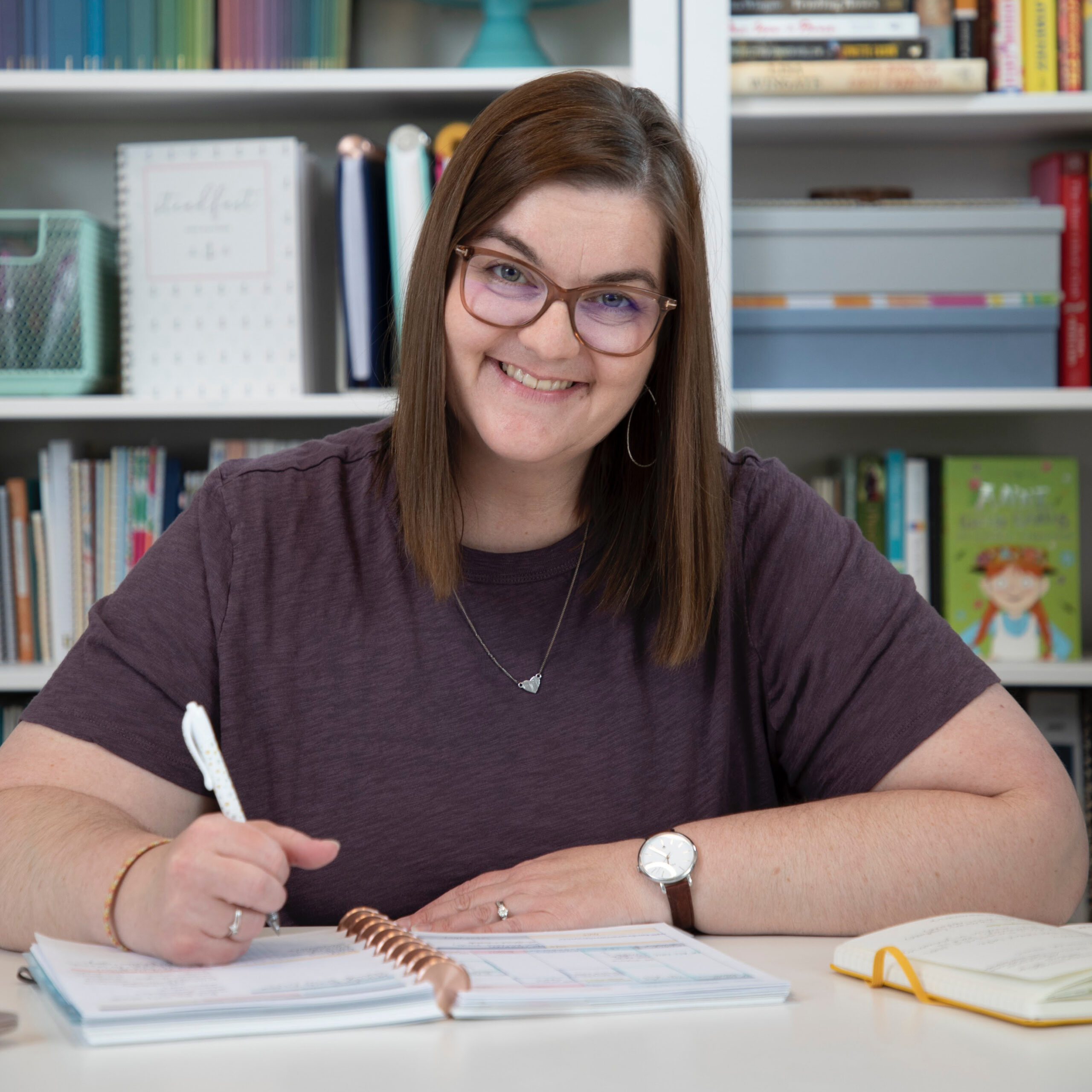 Kayse Pratt serves Christian women as a writer + designer, creating home + life management resources that help those women plan their days around what matters most. She's created the most unique planner on the market, helped over 400 women create custom home management plans, and works with hundreds of women each month inside her membership, teaching them how to plan their days around what matters most. When she's not designing printables or writing essays, you'll find Kayse homeschooling her kids, reading a cheesy novel with a giant cup of tea in hand, or watching an old show from the 90's with her husband, who is her very best friend.