January Book Review // Anchored Women Book Club
We did it, friends! We finished our first month of The Anchored Women Book Club! Below you'll find my reviews of January's book, Full, and the January chapter of our year-long read, The Life Giving Home. I'd love for you to chime in with your own thoughts in the comments below!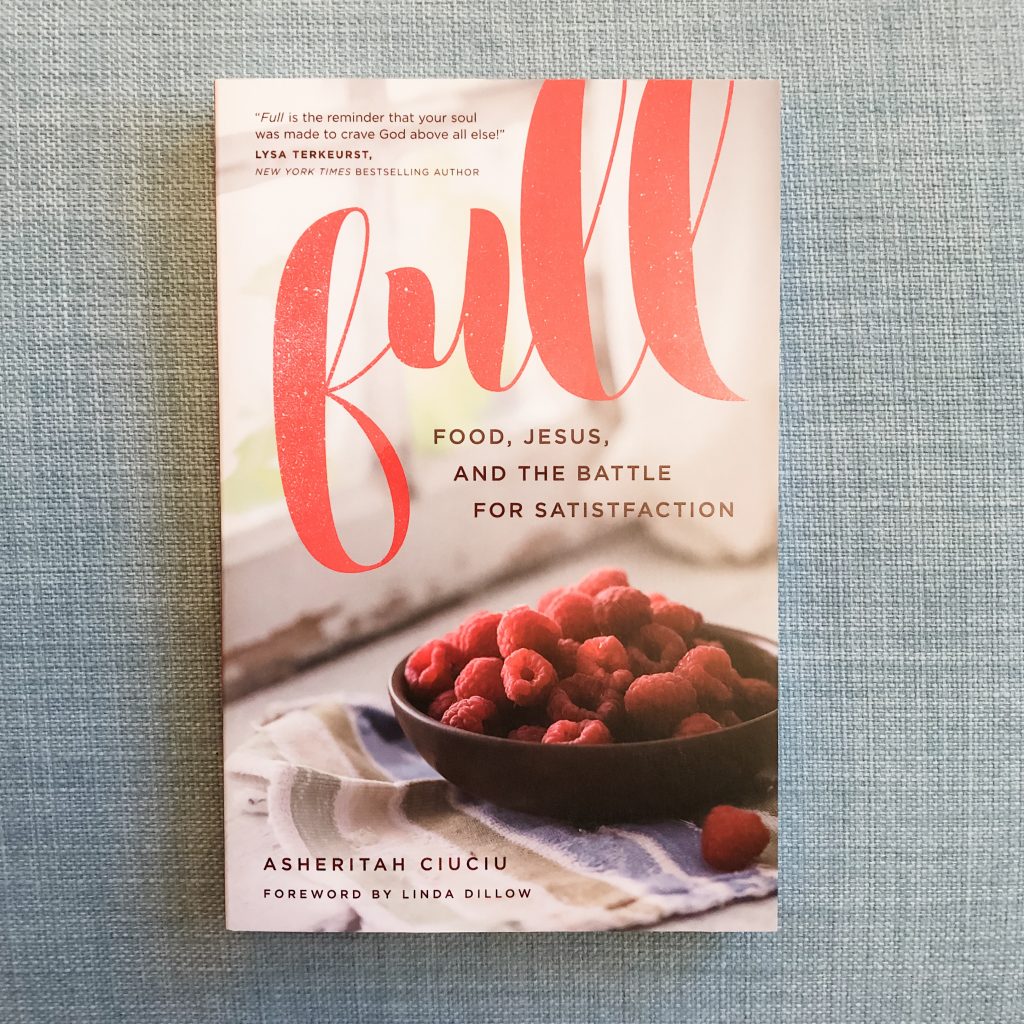 AW Rating: ⭐️⭐️⭐️⭐️⭐️
This book was truly life-changing. I actually think I want to start it over and read it again. Let me be clear – I've read quite a few books about eating right, being healthy, and even what God thinks about those things. And none of those books were more honest, encouraging, or insightful than this one.
Asheritah talks honestly about food fixation, and how it's affected our lives as Americans and as Christians. I found her words thoughtful, grace-filled, and convicting. She had me thinking about food and my body in a new way – a much healthier way. And even before I'd finished this book, I found myself looking at my meal choices differently. Not in a "I shouldn't have this" sort of way, but in a way where I was actually considering what would honor God and the body He's given me. Because it was worth honoring.
I can honestly say I've never looked at food or my body that way.
I'm so grateful for this book, and can't wait to hear what you all think about it! Be sure to share your thoughts in the comments below!
---
FROM AMAZON:
Can the Bible help me with my food struggles?
Have you ever felt stuck in a seemingly endless cycle of overeating, yo-yo dieting, and obsessive thoughts about food?
Whether you feel defeated by your lack of self-control or overwhelmed by thoughts and longings for food, the answer to our food fixation does not lie in the $500 billion global diet industry.
This is not a diet book and it's not a healthy eating plan. Because at the core, our problem is not really what we eat. It's why we seek fullness in something that will never satisfy.
Join Asheritah Ciuciu as she shares honestly about her own battles with food and reveals the path to freedom. You'll discover the joy of living free from food fixation so you can experience deeper satisfaction in Christ, gain a renewed sense of purpose, and yes, even enjoy good food (without regret).
A healthier relationship with food through a stronger relationship with Christ—that's the goal of Full.
---

AW Rating: ⭐️⭐️⭐️⭐️⭐️
I love that she talks about both planning for the year AND decluttering the soul in January. It makes me think of how I approach January – as my "prep month" before the "real" year starts in February. I love taking this first month to really be intentional about how we walk through the rest of the year.
I've also been trying to implement the reading-hour routine in our home, and I love it!!
What did you take away from this month's chapter? Be sure to share your thoughts in the comments below!
---
FROM AMAZON:
How to make home your family's favorite place to be . . . all year long.
Does your home sometimes feel like just a place to eat, sleep, and change clothes on the way to the next activity? Do you long for "home" to mean more than a place where you stash your stuff? Wouldn't you love it to become a haven of warmth, rest, and joy . . . the one place where you and your family can't wait to be?
There is good news waiting for you in the pages of The Lifegiving Home. Every day of your family's life can be as special and important to you as it already is to God. In this unique book designed to help your family enjoy and celebrate every month of the year together, you'll discover the secrets of a life-giving home from a mother who created one and her daughter who was raised in it: popular authors Sally and Sarah Clarkson. Together they offer a rich treasure of wise advice, spiritual principles, and practical suggestions. You'll embark on a new path to creating special memories for your children; establishing home-building and God-centered traditions; and cultivating an environment in which your family will flourish.
Order THE LIFE GIVING HOME here.
---
Want to join our book club? Here's how!
We've chosen one book for each month, which we will all read and then share about at the end of the month!
Sign up for the AW Book Club here. I'll send you one email with a reminder about what book we're reading at the beginning of the month!
Check out the book list & buy the books you want to read ahead of time! (As always, I'm so grateful when you use the affiliate links above!)
Join The Anchored Women Community on Facebook so we can chat throughout the month about what we're reading!
As you read the books each month, share photos of yourself reading, or quotes that you're loving, and use the hashtag #anchoredwomenread so we can find each other!
Pop over to the blog at the end of the month to catch my review of the book and chime in with your thoughts and opinions in the comments! (I'll send you an email with this link when it's live at the end of each month!)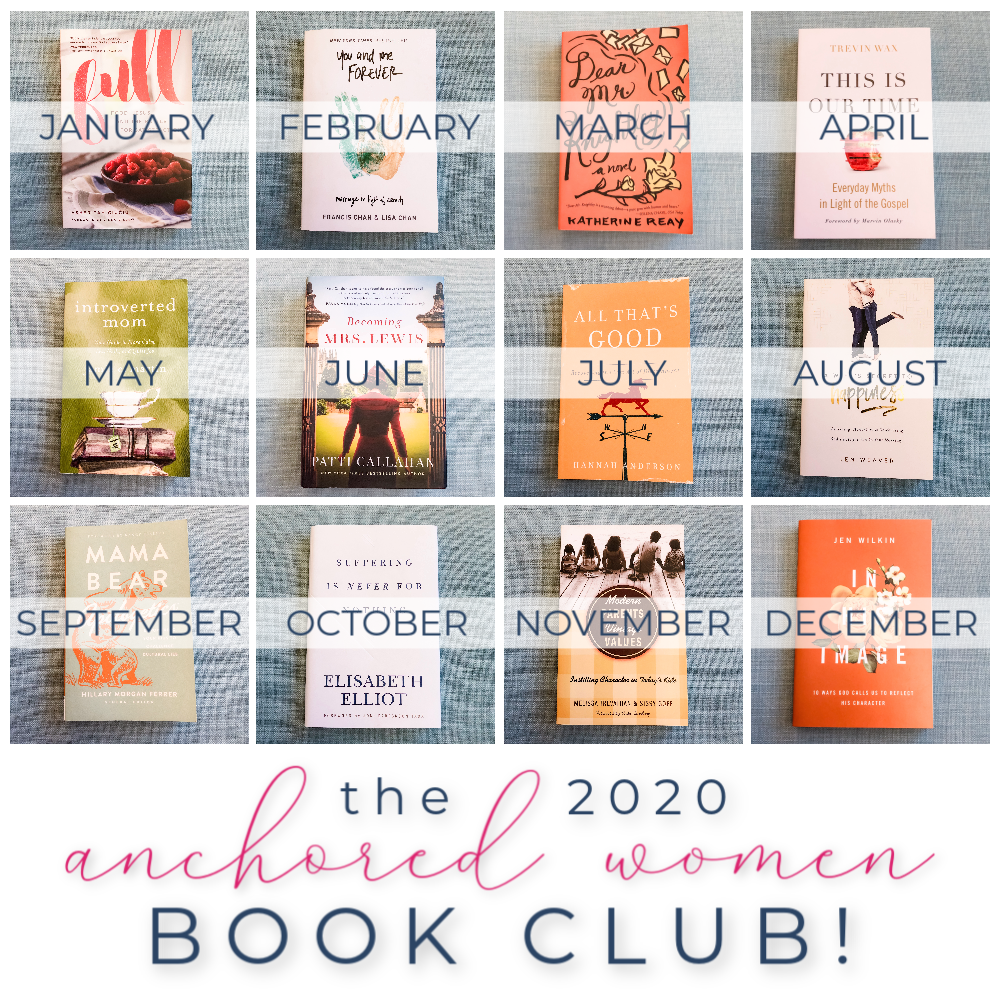 You can join in for the whole year, or just one or two books that look good to you. It's totally up to you! Make sure you still sign up for the monthly emails so you don't miss what we're reading each month!
I can't wait to read these books with you this year! Make sure you sign up for the book club, and then join us over in the Facebook Group!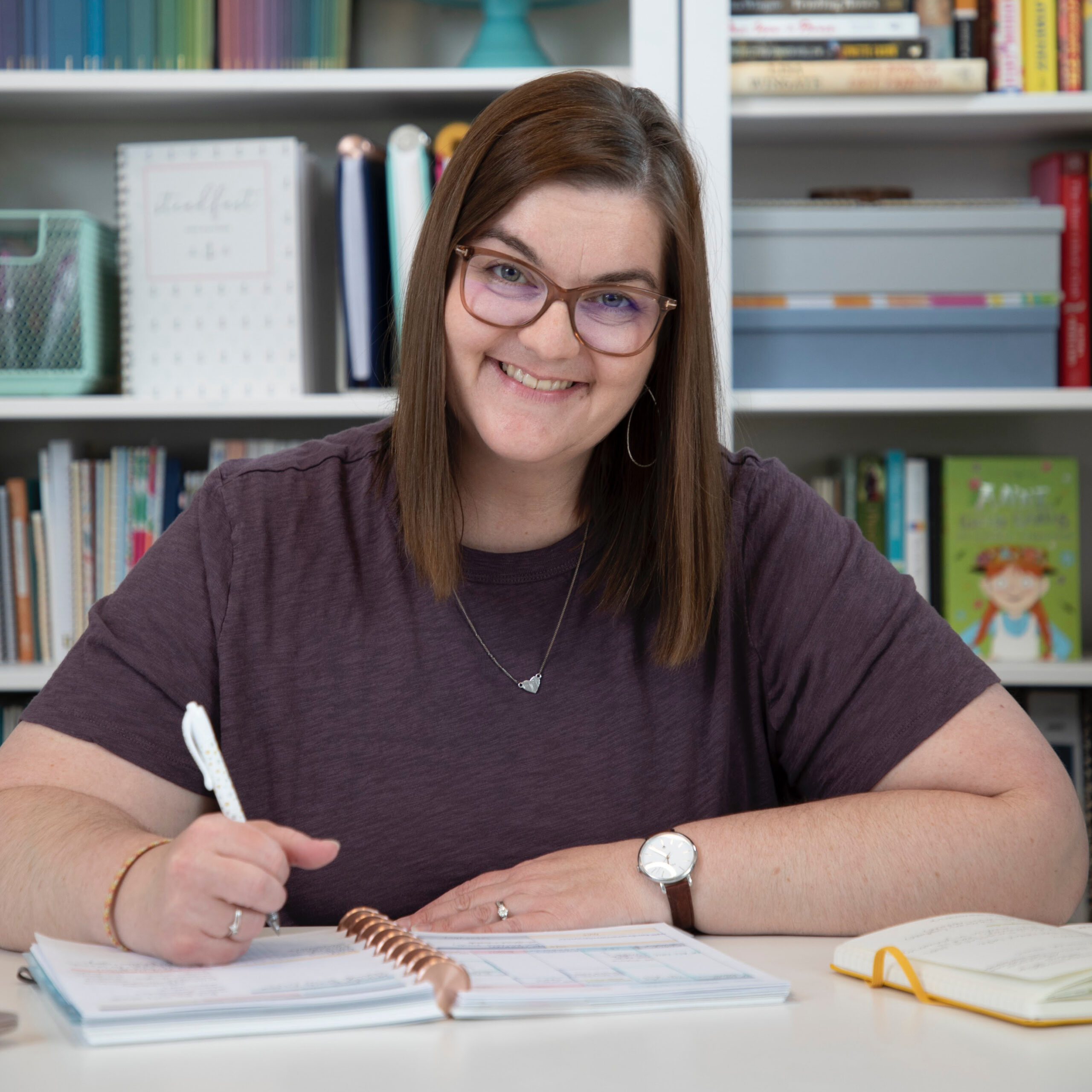 Kayse Pratt serves Christian women as a writer + designer, creating home + life management resources that help those women plan their days around what matters most. She's created the most unique planner on the market, helped over 400 women create custom home management plans, and works with hundreds of women each month inside her membership, teaching them how to plan their days around what matters most. When she's not designing printables or writing essays, you'll find Kayse homeschooling her kids, reading a cheesy novel with a giant cup of tea in hand, or watching an old show from the 90's with her husband, who is her very best friend.