Just 2 Kids. And That's Okay.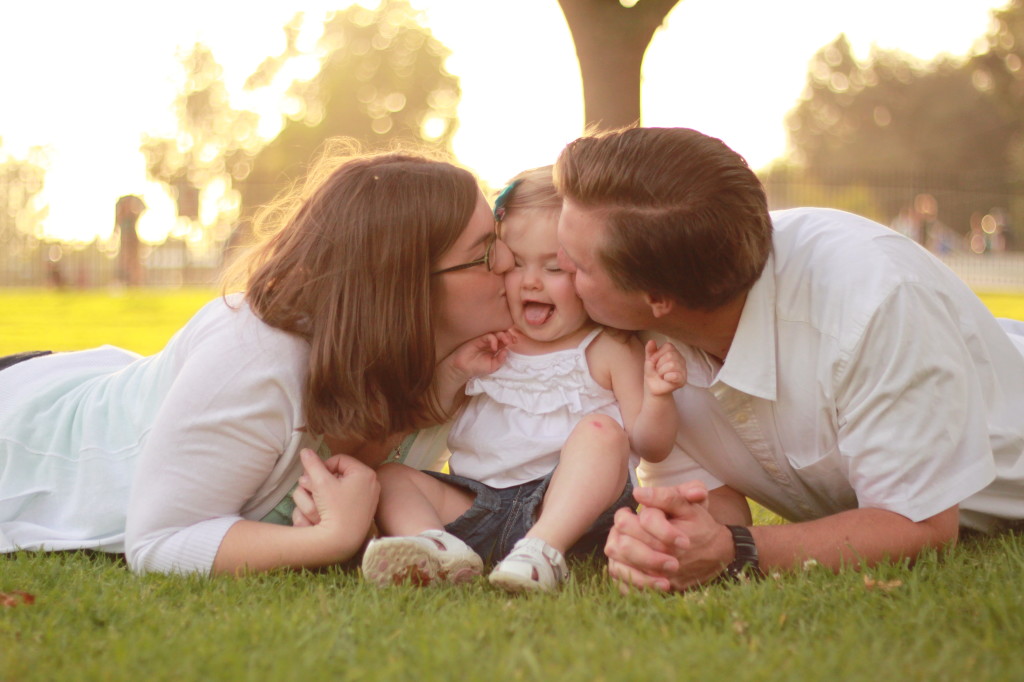 I got quite a few emails after this post last month.
I'll be honest, I expected some feedback, but not about this.
These emails were written to question (some to criticize) the last sentence of my post. The sentence I threw in there without even thinking that it might possibly create some backlash. This sentence:
"So, it looks like I've got about 10 boxes of girl clothes to sell!"
The incredulous emails came almost immediately.
How could you be selling your girl clothes? What if your next baby is a girl?
Surely, you're not considering this to be your last child, are you? Only two children? That's it? 
Have you read what the Bible says about children being a blessing, and Jesus welcoming the children to Himself? HAVE YOU??
So let me just lay it out there. Jon and I have talked at length about the number of kids we hope for our family to have. He came into marriage wanting two, I came in wanting four. We compromised on three kids, theoretically. Since then, both of our opinions have changed, life is more real than theoretical, and we have a lot to think about. As does every family.
After prayerful consideration, we have decided that this is the last baby I'll carry.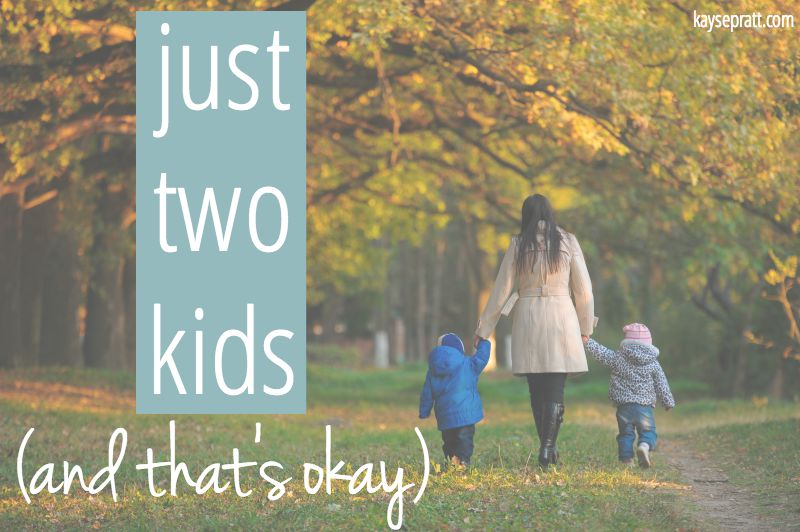 Nathan will be our last biological child for a few reasons. The health of the baby (see Emily's birth story, which is likely the way my body handles pregnancy), my own health, the health of our marriage, and finances all top our list. We have talked and talked and talked and prayed and prayed and prayed and this is the conclusion we've come to. The one we feel peaceful about. And in 5+ years, if we are able to do foster care or adopt, we'd absolutely love to explore that. We aren't sure our family is complete, but we do know that I'm done being pregnant.
I realize that this is a little unheard of in the blog world. Hence the emails.
Most bloggers I read (and I read a LOT) have at least 3 kids. Many have 6 or more. All are God-fearing women, great mothers, and inspiring writers. I am amazed by them.
I've come to realize, though, that the blogging world often presents a very real bit of pressure to have a "large" family.
It's not that anyone is overtly voicing that pressure. It's just that there is a heavy blogging focus on big families. And sometimes, it can feel like the general consensus is that Godly families are big families and big families are Godly families and that's the end of the story.
It's just not true.
Please hear my heart here. I have nothing against large families. In fact, if that's you, I think you're incredible. INCREDIBLE. Raising all of those children to love the Lord, be good citizens, and make it to the potty on time? You've got my utmost respect.
What I want to do is simply open the conversation about the rest of us.
I want to voice the idea that families of all sizes are of the same worth to the Lord. Even more, I want to say out loud that it's okay (good, even!) for husbands and wives to pray about the number of kids they have, and invite the Lord to speak His will for their lives.
And I want to shout from the rooftops that having a bunch of kids is not always God's will for every family. (<– tweet this)
I know children are a blessing, and I agree, wholeheartedly. I just don't remember Jesus saying that, since children are a blessing, every family has to look the same, numbers-wise.
It's simply not about numbers.
Can we stop counting our kids and comparing our lives? Can we embrace families of all sizes as ordained by the God we all serve? Can we extend grace to all? (<– tweet this)
I don't mind the emails, honestly. What I do mind is the assumption that our decision is hasty, unbiblical, and disdainful. That couldn't be further from the truth.
Let's be a community, both online and in real life, that gives each family the freedom to seek God's will for their own lives. Let's be careful not to impress our own personal convictions on each other, not on an issue that is not critical to salvation. Let's trust one another enough to extend grace, respect, and encouragement.
I think we can do this. I think we need to do this.
Those emails, I appreciate them. They opened up a conversation that needs to be explored. So tell me, how big or small is your family? How did you reach that decision? Have you felt this "big family" pressure, online or in real life? How do you respond?
Woohoo!! You found a giveaway!! Enter below, and visit HERE to find the other 5 giveaways!

a Rafflecopter giveaway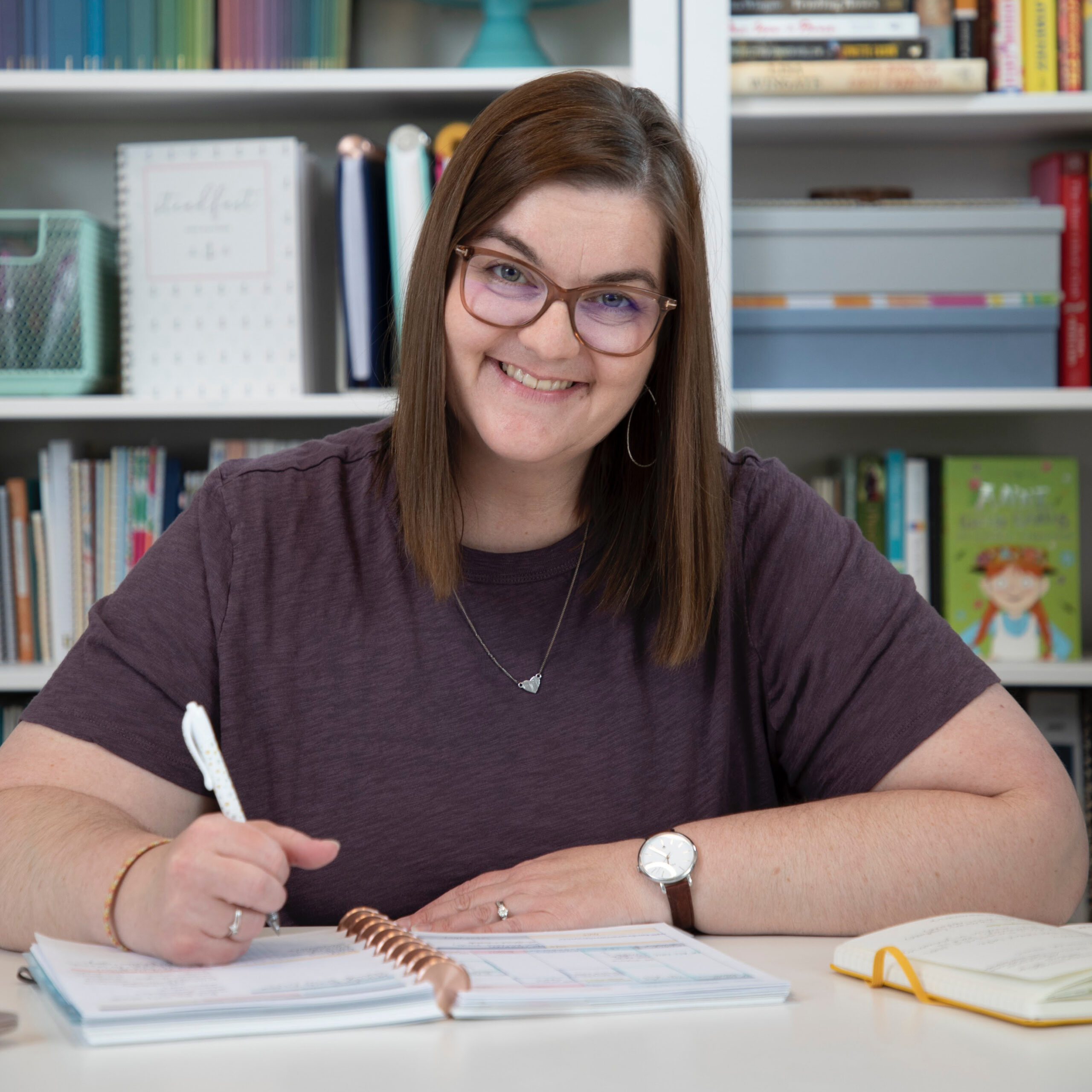 Kayse Pratt serves Christian women as a writer + designer, creating home + life management resources that help those women plan their days around what matters most. She's created the most unique planner on the market, helped over 400 women create custom home management plans, and works with hundreds of women each month inside her membership, teaching them how to plan their days around what matters most. When she's not designing printables or writing essays, you'll find Kayse homeschooling her kids, reading a cheesy novel with a giant cup of tea in hand, or watching an old show from the 90's with her husband, who is her very best friend.