Let's Plan Our Homeschool Year – TOGETHER!
Call me crazy – I KNOW we're barely into summertime, but I can't stop thinking about planning our next homeschool year! I'm so excited to choose our curriculum, plan our read-alouds, set goals for my kids, and think through our schedules.
But this year, I thought it would be even MORE fun if we do it together!!
So, on July 7th, we're hosting a FREE WORKSHOP on planning your homeschool year!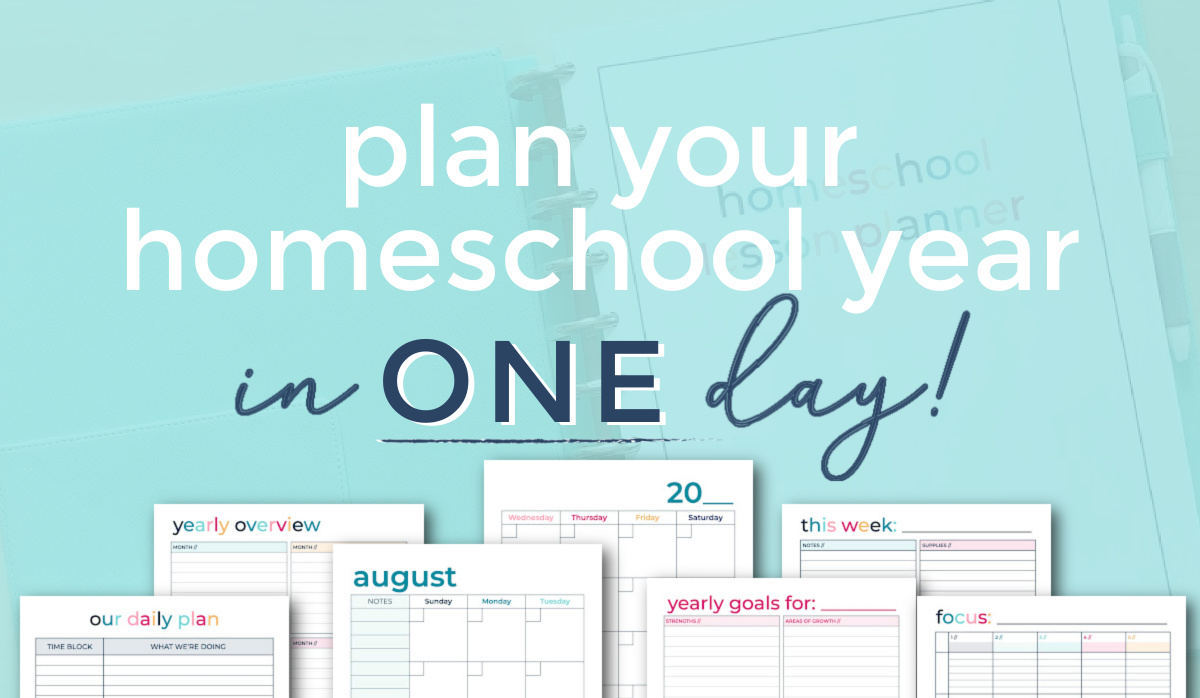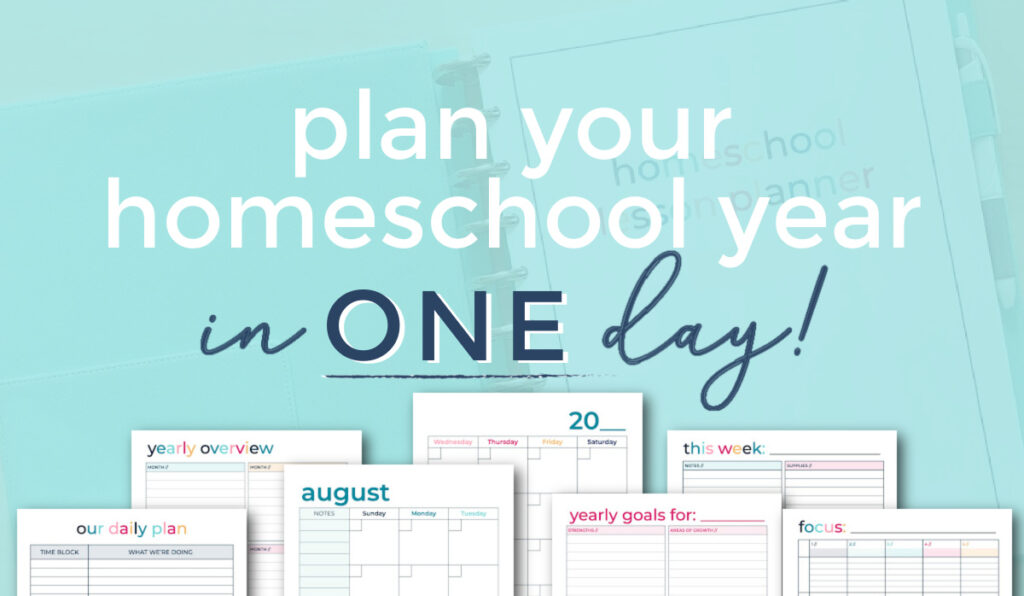 In this workshop, we will…
Establish a focus for your school year, by uncovering what you and your kids truly need in the next 12 months.
Set goals for each of your kids (and yourself!) to help each of you set a direction for the school year.
Brainstorm different schedules and routines that could work well for your family, settling on a few to try.
Organize all your ideas into one space – curriculum, read-alouds, memory work, field trips, co-op plans, and more!
It's going to be SO FUN!! We'll lead you through each step of the process, even giving you time to work + do the planning yourself. You'll want to bring your favorite pens, highlighters, and your homeschool planner! (If you don't have one yet, you'll find a special deal on our favorite one after you sign up for the workshop!)
Space will be limited, so be sure to register for the workshop as soon as possible! Just click the button below to sign up and reserve your spot!
I can't WAIT to plan our homeschool year with you!!
P.S. If you have homeschool friends who might want to join us, pass this email onto them, too! Or, you can send them straight to the registration page here: https://anchored-women.com/homeschoolworkshop​
Kayse is a wife, mom, and founder of the Anchored Women community. She writes to help women fight busy, find rest, and build a life that's anchored in Christ. Kayse is also the creator of the S.O.S. Planner, the Anchored Life Kit, and other practical resources that equip women to manage their homes and families in confidence. You can find her writing and her resources at anchored-women.com!