I don't know about you, but I do not trust easily.
I used to. I used to blindly trust anyone and everyone, but life has happened and things have changed.
This morning's Bible verses were about trust. Trusting the Lord, trusting His provision, trusting His protection. Not depending on yourself so much.
Oh how I struggle with that.
There is a very rational part of me that looks at the things that have happened in my life and concludes that trust is foolish. That's the part of me that also hates looking foolish, so I find valid reasons not to trust. Not God, not my husband, not anyone. I'm the only one I can count on, when push comes to shove.
Except it's just not true. My husband provides for me, protects me, and looks out for me. He is working every day to become more and more like Christ, and I see it.
And I know the Bible says that the Lord is working everything out for my benefit. That things will come together in a way only He can orchestrate. And I've seen Him do it, I know it's true.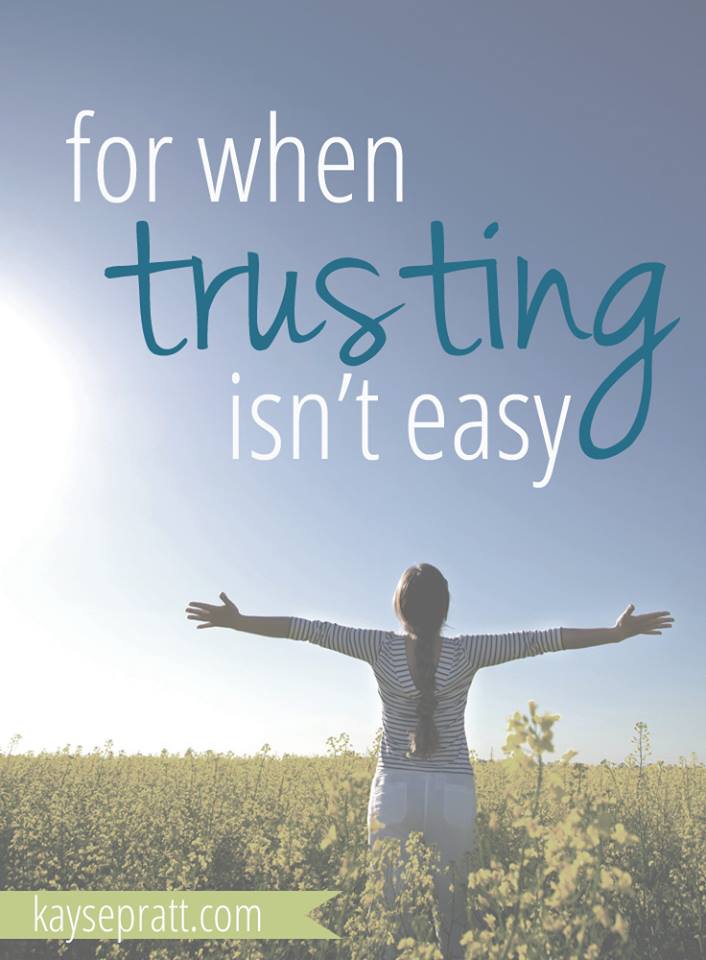 But I get stuck in the past, pointing out ways I've been let down or fixating on times I've been sinned against. I don't purposefully get myself stuck there to punish anyone or justify my hesitancy to trust; I simply know what happened, and have always made decisions based on what I've learned from the past. I don't know how to do it any differently.
And then I come across the last part of Proverbs 3:5, Lean not on your own understanding. It's a verse I've read and memorized a hundred times growing up, but this morning it resounds in me in a different way.
Because for the most part, that's all I do. Unless things get so bad that I know I can't handle them, I try my best to handle them as well as I can. I lean on my own understanding for most everything. Including my decisions on who and how I trust.
The thing is, withholding trust, even if it's not out of spite, still drives a wedge in relationships. It still keeps those you love at arms length. It stunts growth and halts intimacy.
It's not good.
The call from God is to trust Him. The plea from my husband is to trust him. Fear holds me back, from both of those. If I trust, I won't be in control of my life anymore. And that terrifies me.
I don't have any great conclusions, just a stirring in my heart this morning that asks me to face my own demons and wrestle this out in my life. To figure out what trust looks like and take steps toward it every day. To intentionally seek the Lord's understanding instead of my own.
Maybe you're in a similar place. Or maybe you've got this whole trusting thing in the bag. But if you find that your heart resonates with mine, I'd love to hear from you. It would be nice to know we're not the only ones who find this hard to flesh out, am I right? 🙂 And maybe we could encourage each other along the way.
And my God will meet all your needs according to His glorious riches in Christ Jesus. Philippians 4:19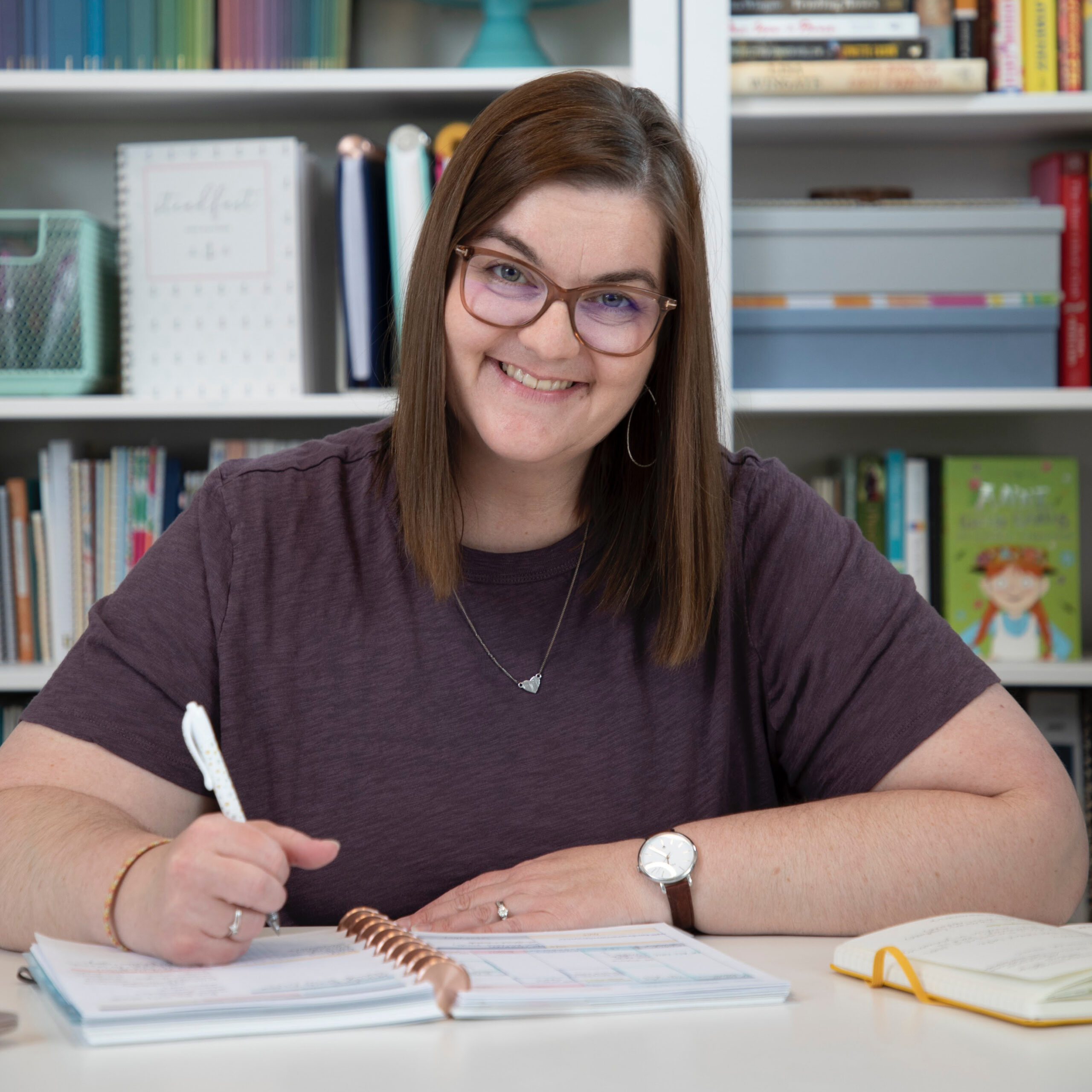 Kayse Pratt serves Christian women as a writer + designer, creating home + life management resources that help those women plan their days around what matters most. She's created the most unique planner on the market, helped over 400 women create custom home management plans, and works with hundreds of women each month inside her membership, teaching them how to plan their days around what matters most. When she's not designing printables or writing essays, you'll find Kayse homeschooling her kids, reading a cheesy novel with a giant cup of tea in hand, or watching an old show from the 90's with her husband, who is her very best friend.