This last week, I was listening to a podcast where a "celebrity" working mom was asked to share her best advice with other working moms. I thought it might be encouraging, and hopefully practical for me, since I'm also a working mom.
It was a Christian podcast, so I assumed her advice would be filtered through that lens, yet her message was not centered on Christ at all. In fact, just the opposite.
(Spoiler alert: I found her advice neither encouraging nor practical.)
She spoke about how her deepest desire was for every woman to know that she was made with all the goodness, love, and power she'd ever need – it was already inside of her, just there waiting to be put on display. And that it was every woman's duty to share her power with the world, to change it in the way only she can.
Her point: The best thing you have to give to the world is yourself.
This is the feel-good message we keep hearing, isn't it? A little "Hey, you're doing just fine, in fact, you're amazing – you just don't know it!" to make you feel better about yourself and your goodness for about half a second.
Until your kids interrupt the podcast you're listening to and you snap at them.
Until the car in front of you cuts you off and you lose your temper and any control you might have had over your tongue.
Until someone asks something of you that you don't want to give, and you start looking for excuses or making up a lie.
Until you realize that it's really hard to be good and loving and powerful when things don't go your way.
Friends, if the best thing we have to give the world is ourselves, the world is in serious trouble.
That power, goodness and love that the podcaster kept talking about? Well, I don't know about you, but I don't wake up feeling full of THAT in the morning. In fact, it takes a nice, hot shower, some time in God's Word, and a lot of tongue-biting for any goodness to come out of my mouth before 8am.
I am not so great.
And I'm sorry to tell you this, but neither are you.
In fact, the Bible tells us that we are SINFUL creatures, specifically NOT full of the goodness or love or power that we need. We are broken, marred by the sin of our forefathers and born ready to choose sin for ourselves. The Bible calls our hearts WICKED, for goodness sake!
The heart is deceitful above all things, and desperately wicked; who can know it? – Jeremiah 17:9
None is righteous, no, not one; no one understands; no one seeks for God. All have turned aside; together they have become worthless; no one does good, not even one. – Romans 3:10-12
No one is righteous. No one does good. On our own, we are not as powerful or strong as the "Boss Girl" movement would like us to believe.
We are sinners, saved by grace. The only good we have to offer the world does not come from inside ourselves OR depend on us.
It comes always and only from JESUS.
It IS always and only JESUS.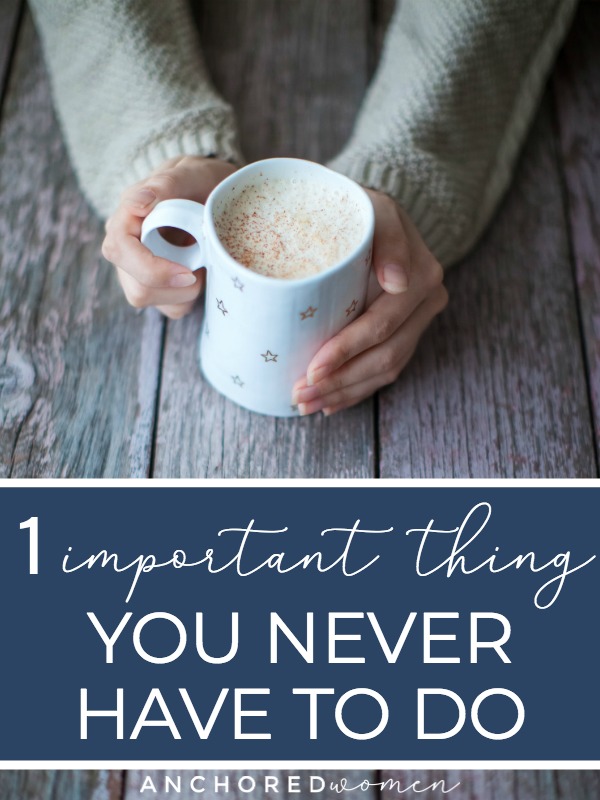 Do you have God-given gifts to offer the world? YES. YES YOU DO!
For by the grace given to me I say to everyone among you not to think of himself more highly than he ought to think, but to think with sober judgment, each according to the measure of faith that God has assigned. For as in one body we have many members, and the members do not all have the same function, so we, though many, are one body in Christ, and individually members one of another. Having gifts that differ according to the grace given to us, let us use them: if prophecy, in proportion to our faith; if service, in our serving; the one who teaches, in his teaching; the one who exhorts, in his exhortation; the one who contributes, in generosity; the one who leads, with zeal; the one who does acts of mercy, with cheerfulness. – Romans 12:3-8
The Bible is so clear that by His graciousness God has given us all gifts and talents and time. But they are just that – gifts from GOD to be used for HIS glory. Not self-made qualities to boast about, but undeserved gifts meant to be received in humility.
Friends, we don't need more self-made anything. We don't need more celebrities, self-help books, or girl-power cheerleaders.
We need more JESUS in our day-to day lives. More forgiveness, grace, patience, and mercy. The world needs more of the saving, life-changing power of JESUS.
We all need rescuing from our broken bodies of sin and death – every single one of us!
And what's more? THIS is the message that should actually make you feel good. Because at it's core, it relieves all the pressure.
Do you see it?
The saving of the world does not depend on you and your goodness. It never has. Jesus has already accomplished it.
God can use you and your gifts, and He will. But He doesn't have to, because the saving of the world is always and only HIS job, and He has already accomplished it.
I get why all the "You can do it!" messages today are so popular – especially where women are concerned. For a long time we've been told we can't, or shouldn't, and that's been a damaging and dangerous message.
But it is just as dangerous to believe you can do anything on your own – whether you're a man or a woman. Those who have no real need for Jesus are blind to the truth of Scripture – that without Him our efforts are worthless, our best works worth no more than filthy rags.
He is the source of any goodness you find in yourself. Our response is to simply be honest about how little power we actually have. In this confession (and freedom!), we will hopefully point others to the One who is the author of all power.
If that ruffles your feathers a bit, I get it. In a world where our performance and productivity are constantly measured and assessed, we want to be able to prove ourselves worthy. We've spent our whole lives trying to prove ourselves worthy.
It's time we found freedom in the truth – our worth does not come from ourselves, but from the fact that we are made in the image of a loving God, and covered by the righteousness of His Son.
I don't know where you are today, but I want you to know this:
You are deeply loved and valued by the all-powerful, holy, and sovereign God of the Universe. He has saved you, not because you proved yourself worthy, but because you needed saving. And from here on out, the only power that matters is His.
So if you, like me, find yourself fretting over things you can't control, or feeling like you should be able to do more than you are currently doing, remember this: It is GOD (not you!) who works in each of us, to complete what He (not you!) has begun in our lives. And He, in His infinite goodness, has promised to never leave us on our own.
And I am sure of this, that he who began a good work in you will bring it to completion at the day of Jesus Christ. – Philippians 1:6
It is the Lord who goes before you. He will be with you; he will not leave you or forsake you. Do not fear or be dismayed. – Deuteronomy 31:8
Quit trying to change the world (or, more likely, your kids, your husband, or your business) all on your own. You simply can't do it. Instead, start praying to the One who can, and asking for His power to do what yours never could – save whatever needs saving.
It is better to take refuge in the Lord than to trust in man. – Psalm 118:8
He is before all things, and in him all things hold together. – Colossians 1:17
Hopping off my soapbox now.
P.S. If you're tired of the "do it yourself" message and are looking for some books that are absolutely steeped in Biblical wisdom, truth, and encouragement (plus practical help!), I have a very select few favorites. You can find them here: https://anchored-women.com/biblicalbooks
I'm currently reading two on that list (reading Humble Roots and listening to None Like Him), and I am constantly being brought back to Scripture, challenged in my own faith, confronted with my own sin, and offered the true grace and forgiveness that Christ gives us – through each of these books. THESE authors are women worth paying attention to – because they point us back to Christ, instead of ourselves. You can find the complete list of my recommendations here.
5 Simple Ways to Teach Discernment at Home.
Download our quick start guide with 5 simple strategies you can start implementing today!!
You'll also receive our weekly newsletter, providing you with encouragement and resources to help you make time for what matters most.
*By subscribing, you're agreeing to our privacy policy.
Kayse is a wife, mom, and founder of the Anchored Women community. She writes to help women fight busy, find rest, and build a life that's anchored in Christ. Kayse is also the creator of the S.O.S. Planner, the Anchored Life Kit, and other practical resources that equip women to manage their homes and families in confidence. You can find her writing and her resources at anchored-women.com!