Our February Book Club Pick!
Woohoo! It's time to kick off February with our Book Club Pick!
If you're new to our Book Club have no fear – we keep it super simple. We read just one book a month, and each book is chosen for its ability to help us focus in on what matters, and simplify our home and faith. We've got an incredible list of books this year – you can check them all out here!
WIthout further adieu, here's our 2022 AW Book Club selection for February: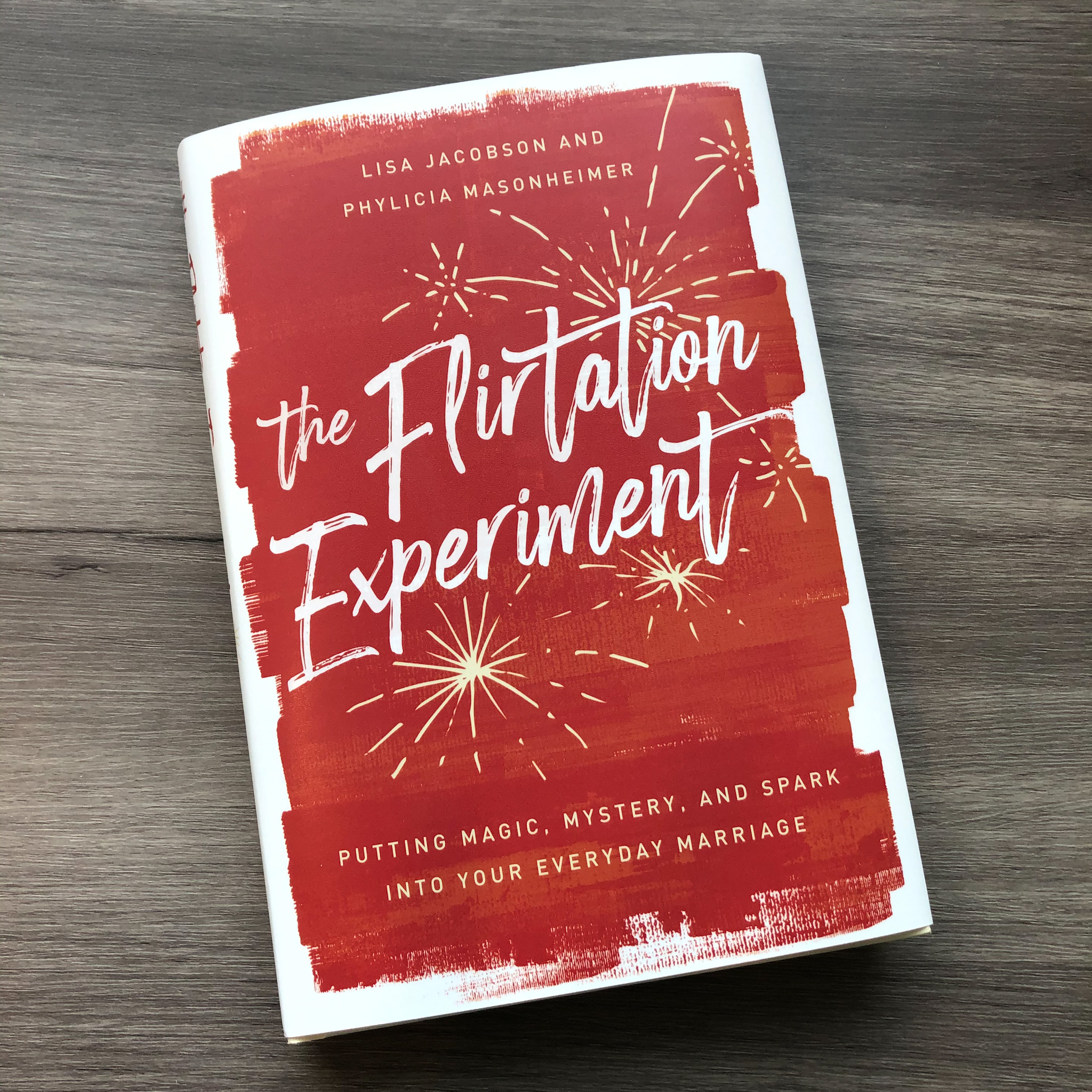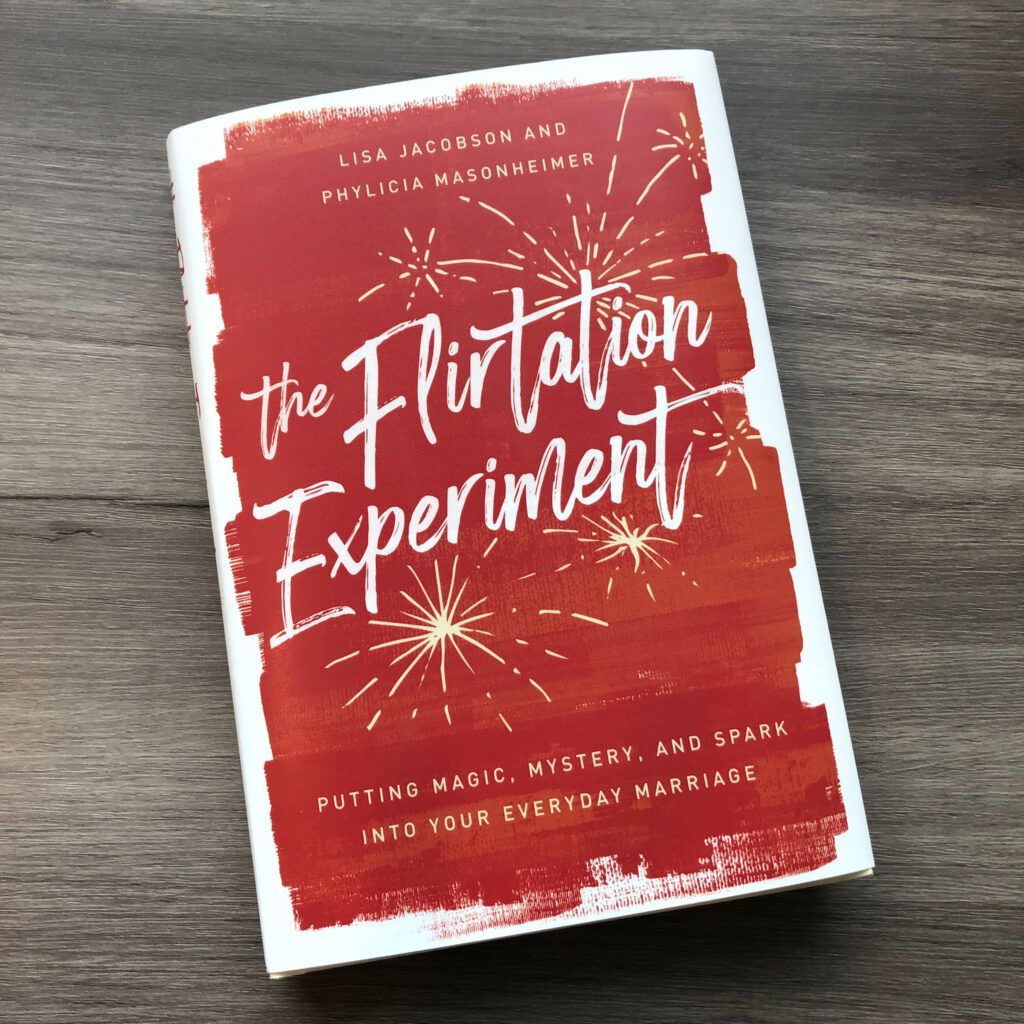 Description: Romance novels, Hallmark movies . . . the immense demand for romantic stories reveals a deep, unsatisfied longing that can be found in many marriages, but does it have to be that way? Is it possible that the best marriage has to offer can grow, rather than fade after you say "I do"? Lisa and Phylicia say, "Absolutely yes!"
So what is the secret to a happy, thriving, loving marriage, where the fire of romance and close friendship do not fade? While The Flirtation Experiment includes the frisky side of marriage, it's far more than a good romp. By degrees, each chapter takes you to a deeper place, covering themes every beautiful marriage has in common, such as covenant, healing, and hope.
After reading The Flirtation Experiment, wives will:
be filled with hope and encouragement for how they can make a powerful, positive change in their marriages,
become empowered to pursue their husbands romantically,
understand the Bible invites women to be proactive in their marriages,
be motivated to consistently love in creative ways, and
forge closeness and intimacy in their marriages.
"Intentional flirting keeps a positive lightness in the atmosphere and improves our overall communication," says Jacobson. "My light flirtations bring us closer in meaningful ways and lead to connection on a deeper level. It helps us discover true romance waiting for us in everyday situations."
Perfect for the wife who wants romance, passion, and the closeness that only comes from a deep heart connection but isn't sure where to start, The Flirtation Experiment is a candid, real-life record of two Christian women from different seasons of life who discovered they could make a significant impact on their marriage relationships, one small flirtatious experiment at a time.
---
I'm looking forward to reading this book in February, as Valentine's Day approaches! After previewing the book, we do want to point out that this is a light, fun, romantic read that's intended for generally healthy marriages. If you're in a marriage where abuse or adultery is present, this is not going to be the book you want to read in this season. If that's you, we strongly encourage you to seek out counseling and pastoral help, and if you feel comfortable, please reach out to us for prayer! We are here to support you. 💛
Additionally, if you're single, widowed, or totally satisfied with the level of flirtation in your marriage, we're offering an alternate book club option this month! We'll also be reading The Five Love Languages, by Gary Chapman. If this book is a better fit for you this month, go for it! Stephanie will incorporate discussions for both books in our Book Club community this month!
Join us as we read this book together! Here's all you need to do:
Sign up for the AW Book Club here. You'll get the reading guide, schedule, + checklists sent straight to your inbox so you're all ready to go!
Check out the book list & buy The Flirtation Experiment so you can get started reading with us!
Join The Anchored Women Community so we can chat throughout the month about what we're reading! We'll post a photo with discussion questions at the beginning of the month, and you can chime in all month long!
As you read the books each month, share photos of yourself reading, or quotes that you're loving, and use the hashtag #anchoredwomenread so we can find each other!
You can join in for the whole year, or just one or two books that look good to you. It's totally up to you! Make sure you still sign up for the monthly emails so you don't miss what we're reading each month!
I can't wait to read these books with you this year! Make sure you sign up for the book club, and then join us over in our Community Group (this is NOT on Facebook, and every Anchored Woman is welcome!)!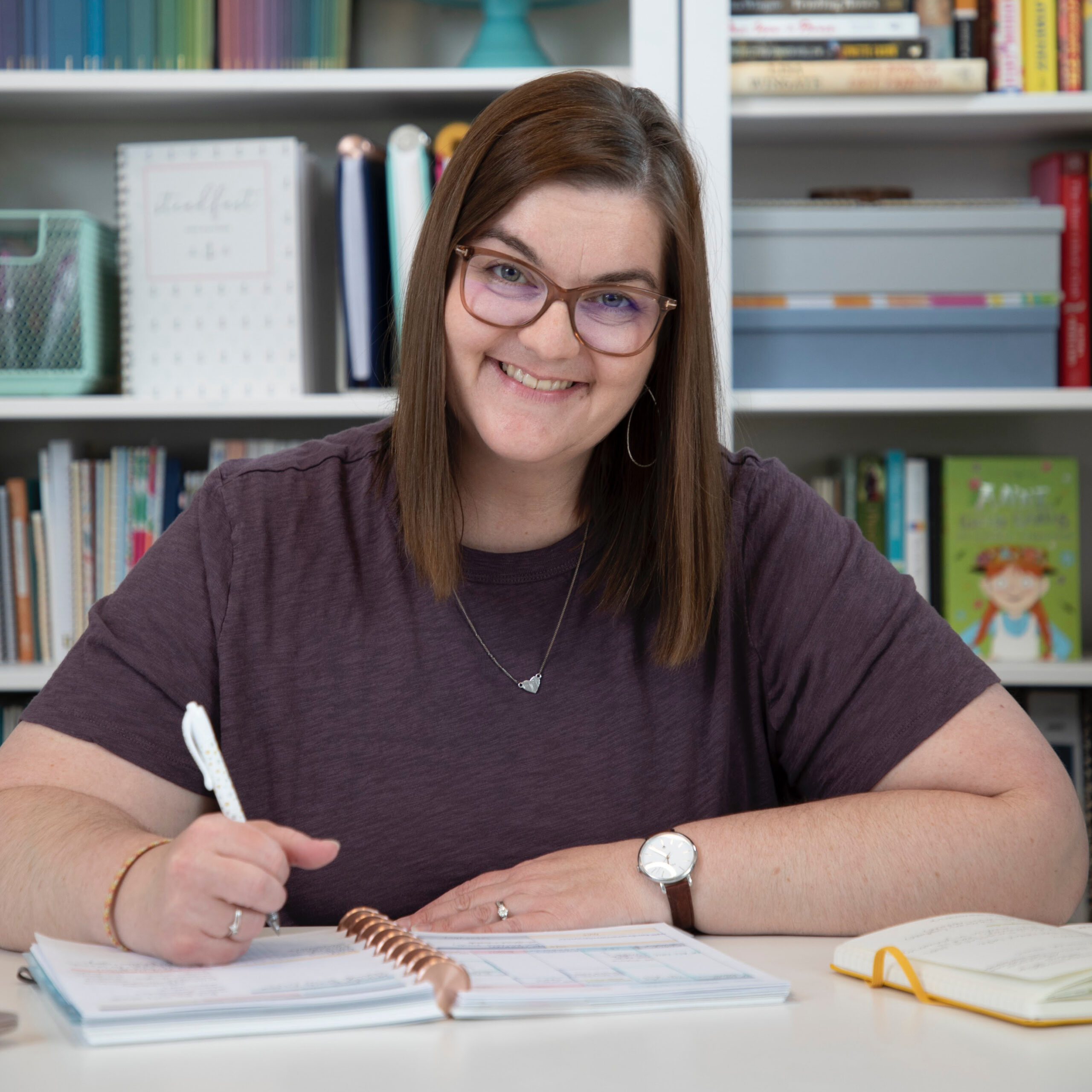 Kayse Pratt serves Christian women as a writer + designer, creating home + life management resources that help those women plan their days around what matters most. She's created the most unique planner on the market, helped over 400 women create custom home management plans, and works with hundreds of women each month inside her membership, teaching them how to plan their days around what matters most. When she's not designing printables or writing essays, you'll find Kayse homeschooling her kids, reading a cheesy novel with a giant cup of tea in hand, or watching an old show from the 90's with her husband, who is her very best friend.