Our Summer Reading Guide is HERE!
My favorite thing to do in the summer is READ. At the pool, on the porch, in my special chair in our living room where it's air conditioned – I'll read just about anywhere! And summer reading is special. The longer days, the slower pace – there's so much lovely reading time! That's why I LOVE to pile my TBR list high in the summer!
This year, I wanted to share my love for summer reading with you, so I put together something extra special for us! Introducing…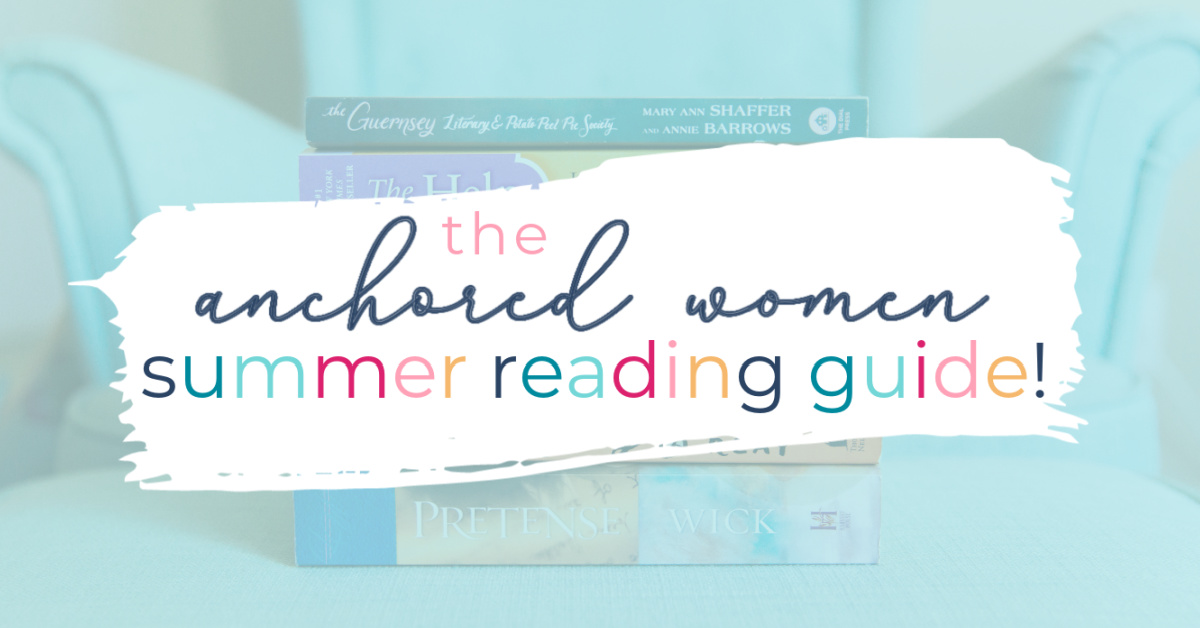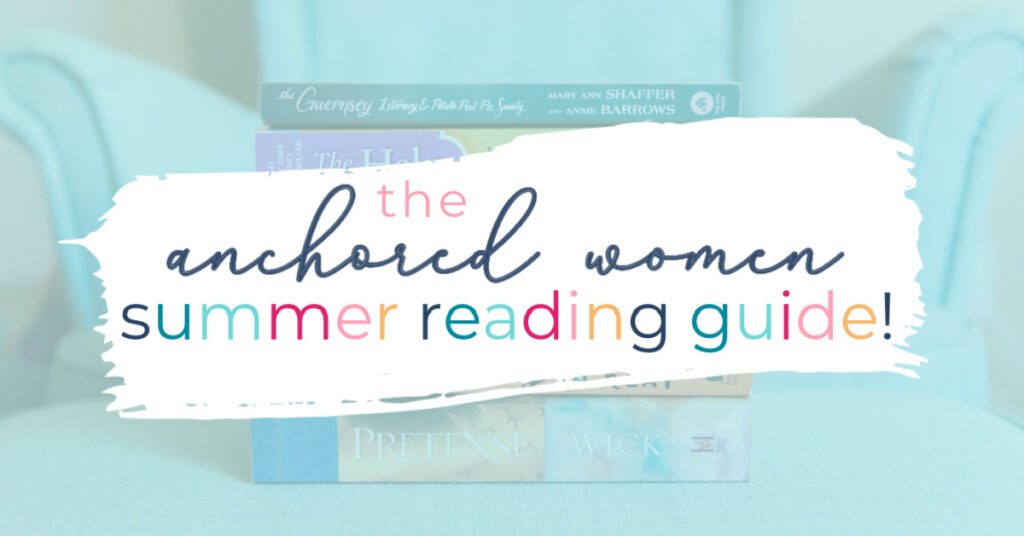 Get a curated list of books you'll LOVE to read this summer – all in the following categories!
OUR FAVORITE FICTION – Well-loved fiction reads that will have you turning pages well into the summer nights!
BOOKS THAT ENCOURAGE – Non-fiction reads that will encourage you in a variety of areas of life!
LISTEN ON-THE-GO – Books that are GREAT on audio, especially if you do your reading on-the-go!
DIVE INTO A SERIES – Love picking up a book only to find that it leads into a series of a few more great reads? These are some of our favorites!
GETTING STUFF DONE – Fantastic books on productivity that help you figure out YOUR best strategies for productivity + efficiency!
TO READ TOGETHER – Books that are completely fun and entertaining to read together as a family – both for you and your kids, no matter their ages!
And it's totally free!!
I hope you LOVE it!! Click here or the link above to get the access link delivered to your inbox right away!
Kayse is a wife, mom, and founder of the Anchored Women community. She writes to help women fight busy, find rest, and build a life that's anchored in Christ. Kayse is also the creator of the S.O.S. Planner, the Anchored Life Kit, and other practical resources that equip women to manage their homes and families in confidence. You can find her writing and her resources at anchored-women.com!