You know how sometimes, you can listen to what someone's saying, but completely miss what they're saying? That happened to me at church this weekend. And I'm about to pass it on to you. So brace yourselves – I'm going to share a tidbit of wisdom from my pastor, that I'm taking totally out of context and applying to a completely different situation.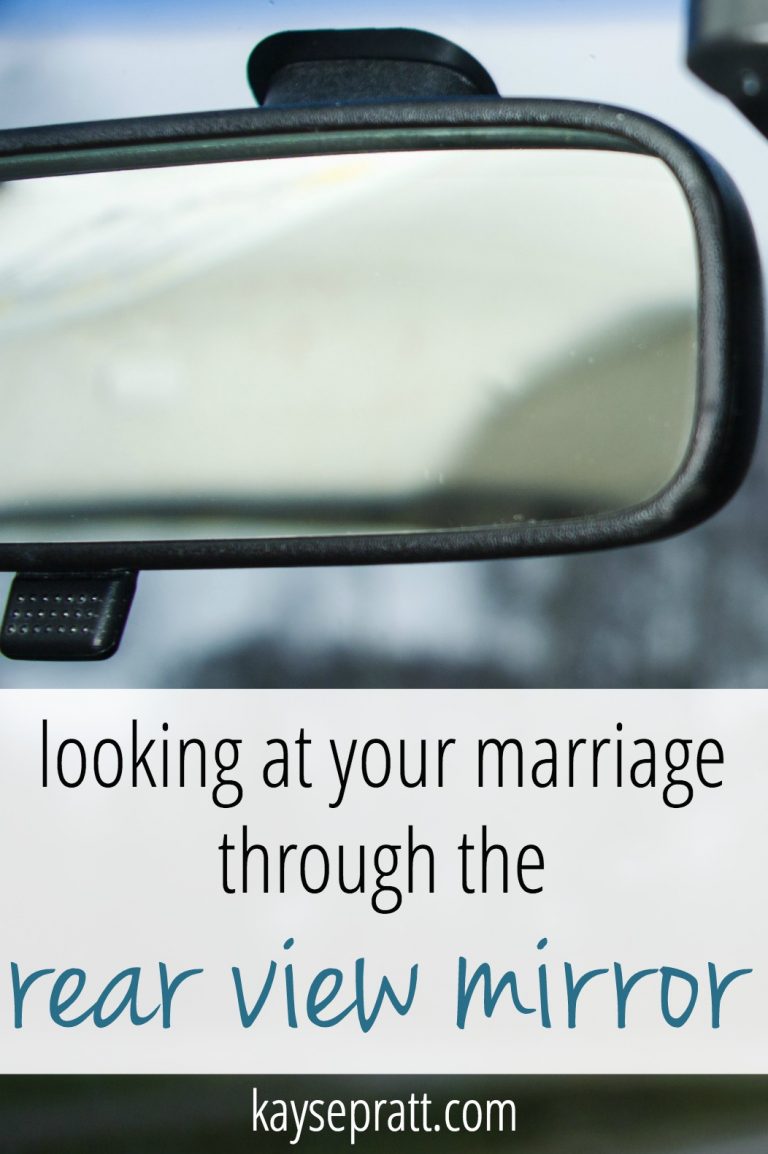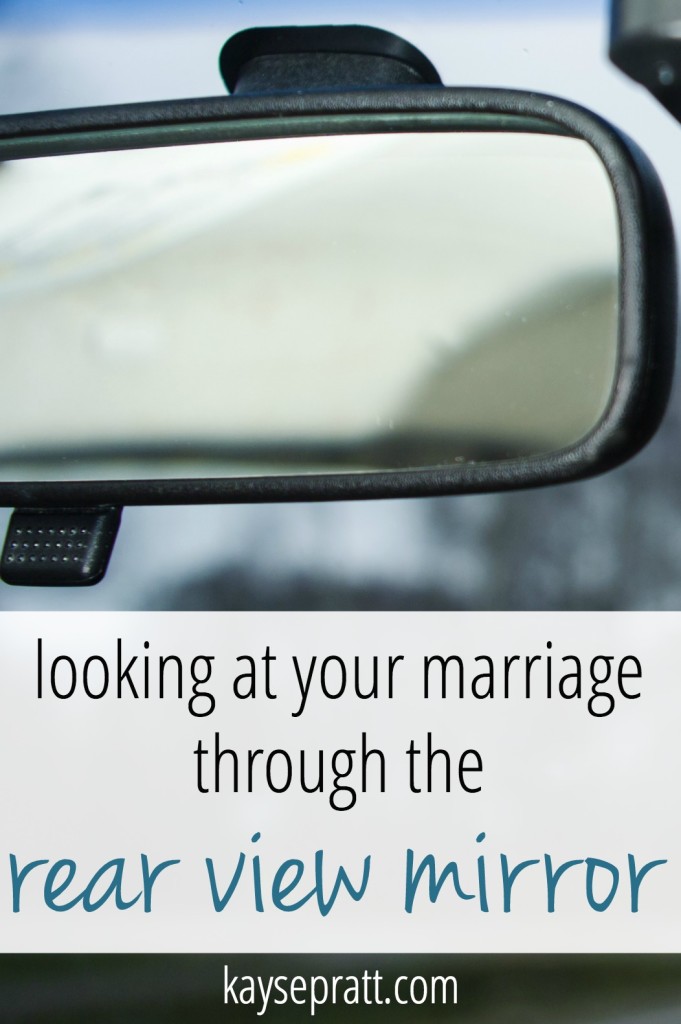 Yesterday at church, our pastor brought up the fact that he's teaching his 16-year-old how to drive. And while it is necessary to teach her to look in the rear view mirror, he's struggling to make sure that she remembers that you just look in the rear view mirror briefly. She can't just look in the mirror and leave her gaze there. No, when you're driving, your eyes have to be on the road in front of you, with only quick glances in the rear view mirror – glances that help make your drive a safe one.
He then launched into wonderful sermon, I'm sure, but I had to stop there. I couldn't get away from my own thoughts.
Because in my marriage? Some days I look in the rear view mirror for so long, I forget to look back at the road in front of me.
I've never sugarcoated anything here, so you all know that our rear view mirror reveals windy roads, steep mountains, and potholes galore. It's not a pretty picture, to say the least.
But the last few miles have been pretty great. And the road up ahead? Well, it's clear skies and open road as far as I can see. Maybe a couple of twists and turns, but nothing like where we've come from.
Too often I get stuck looking in the rear view mirror and leaving my eyes there. I let the rear view cloud the view in front of me. And instead of being grateful for the open road ahead, I find myself grumbling about the things we just drove through, transferring the rear view to the forward view. Bringing the past into the present. And future.
Ugly. And foolish. That's what it is.
So I'm determined to approach my marriage with a forward view, only glancing back in ways that will help us continue moving forward as a couple. It's not fair to Jon, to myself, or to the Lord if I do it any other way.
Keeping my eyes focused on the road ahead, grateful for the present and looking with hope toward the future, that's my prayer. Because let's be honest, driving with eyes locked on the rear view mirror doesn't end well for anyone.
Do you get stuck looking back? How can you move forward in hope today?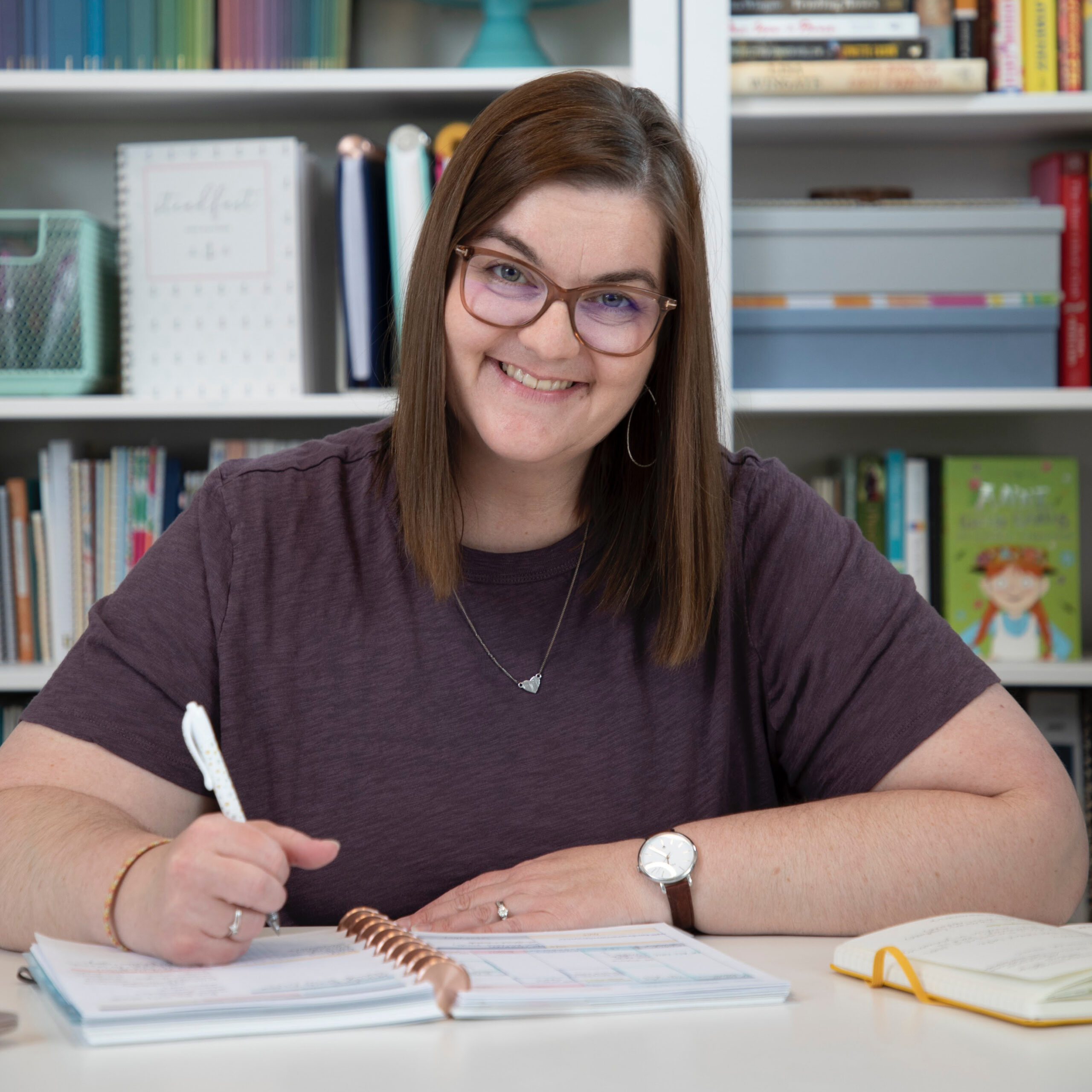 Kayse Pratt serves Christian women as a writer + designer, creating home + life management resources that help those women plan their days around what matters most. She's created the most unique planner on the market, helped over 400 women create custom home management plans, and works with hundreds of women each month inside her membership, teaching them how to plan their days around what matters most. When she's not designing printables or writing essays, you'll find Kayse homeschooling her kids, reading a cheesy novel with a giant cup of tea in hand, or watching an old show from the 90's with her husband, who is her very best friend.