Simple Outdoor Toys For Every Budget!
Two weeks ago, we'd been rained on for days at a time. Don't get me wrong, we live in California, so the drought is a very real thing, and we needed that rain! But this week, the sky has been blue, the weather has been warmer, and we've been loving it!
My kids are begging to go outside as soon as they get up in the morning, and for the most part, I let them! Yesterday, as I watched them play, I was just so happy that we'd found a few great outside toys that spark imagination & encourage physical play.
To be honest, we've spent a LOT of money on silly toys in the past. Things that broke quickly or just didn't end up being as fun as they looked. But we learned our lesson and really simplified our yard last year. We chose a few really great toys – mostly inexpensive, but a few larger purchases – and now we love our yard so much! It's worth it to hone in on the few toys that your kids love and use frequently, so it's relatively easy to clean up!
Today, I thought I'd share with you a few of our favorites, plus a couple that are on our list for this summer! Toys really do NOT have to be expensive to be fun – I'm a big believer in simple toys that encourage imagination and activity! Here are our favorites, for every budget!
Simple Outdoor Toys For Every Budget!
Under $15: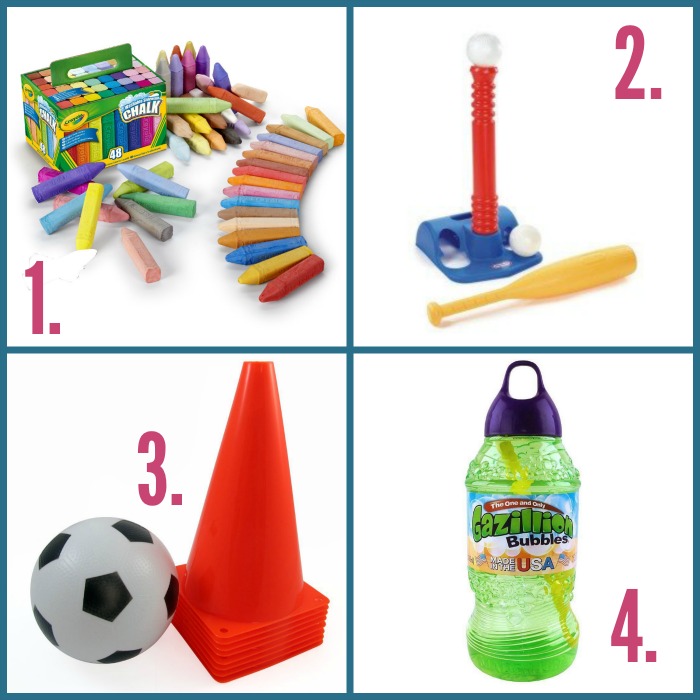 Sidewalk chalk & stencils | Baseball tee & bat | Soccer ball and cones | Bubbles
We use all of these toys on a daily basis! Sidewalk chalk is a huge hit at our house, and the kids are always out on the concrete drawing pictures or creating a hopscotch game. Both kids are just now getting into sports, so the baseball tee & soccer set are a whole lot of fun!
And everyone loves bubbles. Always a good choice. (In fact, my friend has a plastic beverage dispenser like this one in her backyard, and she keeps it filled with bubble solution, that way the kids can fill up their own cups. GENIUS!)
Like I said, toys don't have to be expensive to be fun. My kids could have these four toys and be entertained in the backyard for hours!
Under $55:

Easel | Basketball Hoop | Water Table
When you're starting to think about getting a few more things for the yard, here's where I'd start. I've got an artist on my hands, so the easel is on our list of things to grab if I see a good sale this summer. Painting is a much better outdoor activity, don't you think??
Nathan loves the basketball hoop, and I love that this one adjusts in height & will grow with him! And the water table is always a crowd favorite. During the summer, my kids play in this constantly!
Over $55:

Sandbox | Pirate Play Structure | Trampoline
These toys are super fun, but do require more of an investment. The sandbox can usually be found for under $50, but I put it in this category because you need to also purchase play sand! It's so fun for the kids – and again, will occupy hours of time – but you need to be sure you don't mind sand being tracked into your house every day. Just saying. (There's a reason we don't have this one anymore…)
That pirate play structure is one of the kids favorite things right now. I think it's actually called "Woodland Climber", but my kids basically only ever play pirate on it. I love how imaginative they get! Head's up though – the Amazon price on this is really high – look around your local areas or on Craigslist and you'll almost certainly find a better price. We got ours for like $75 off Craigslist, I think!
The trampoline, though, is by FAR my favorite thing in our backyard. It's the kids' favorite too, I think. I can send them out to jump and they will come up with all kinds of stuff to do in there! Plus, I can zip them in and they'll stay for a while, AND GET ALONG. This is pure magic, and worth every penny.
I'd love to hear your ideas too! What are your favorite simple outdoor toys?
Pin It For Later!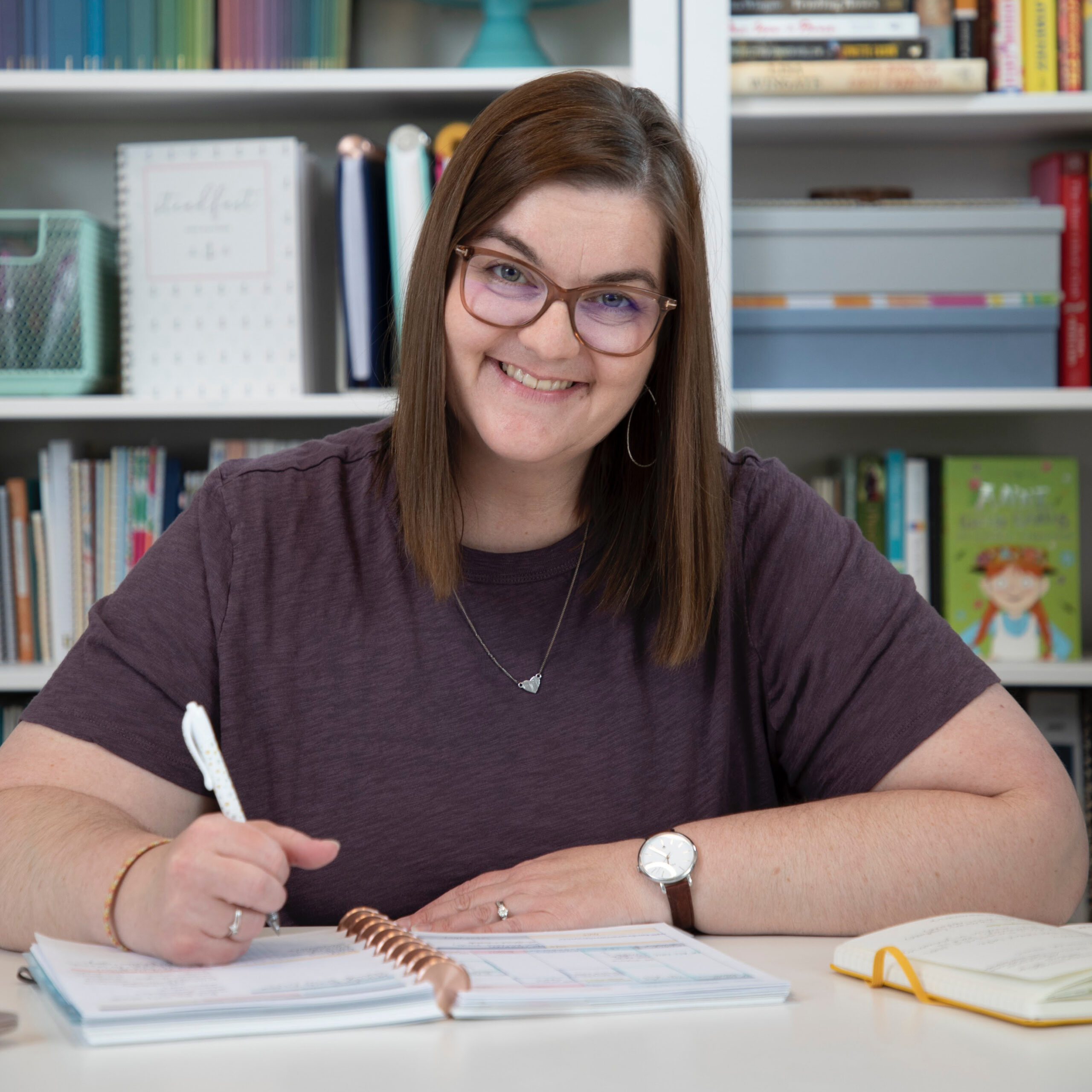 Kayse Pratt serves Christian women as a writer + designer, creating home + life management resources that help those women plan their days around what matters most. She's created the most unique planner on the market, helped over 400 women create custom home management plans, and works with hundreds of women each month inside her membership, teaching them how to plan their days around what matters most. When she's not designing printables or writing essays, you'll find Kayse homeschooling her kids, reading a cheesy novel with a giant cup of tea in hand, or watching an old show from the 90's with her husband, who is her very best friend.